Ellen and Jacob's Haslemere Wedding started off rather busy. I arrived to many bridesmaids and the bride doing their makeup, fixing their hair, and running round organising the final bits for Ellen's wedding. Her bouquet had just arrived, and it suited her beautifully. Ellen has a love for big bouquets, and autumnal colours, especially mustard! Her bouquet reflected all of this. Ellen's dress was simple in design, so she decided to have a cathedral length veil. This, with the bouquet created a gorgeous look. After capturing all the lovely emotions of Ellen getting into her dress, it was time to head to the church to capture Jacob greeting their wedding guests. The church was filled to the brim with all of their friends and family, and the ceremony was filled with laughter, happy tears, and love.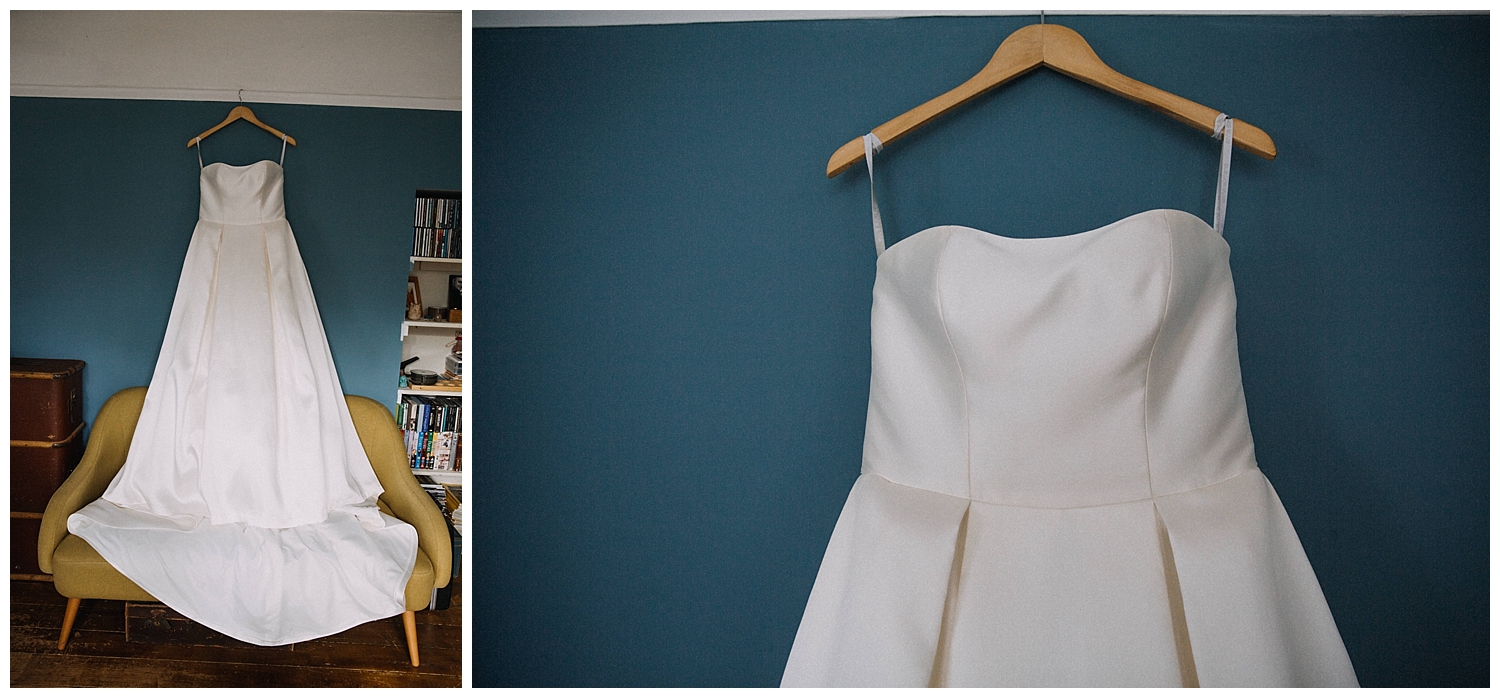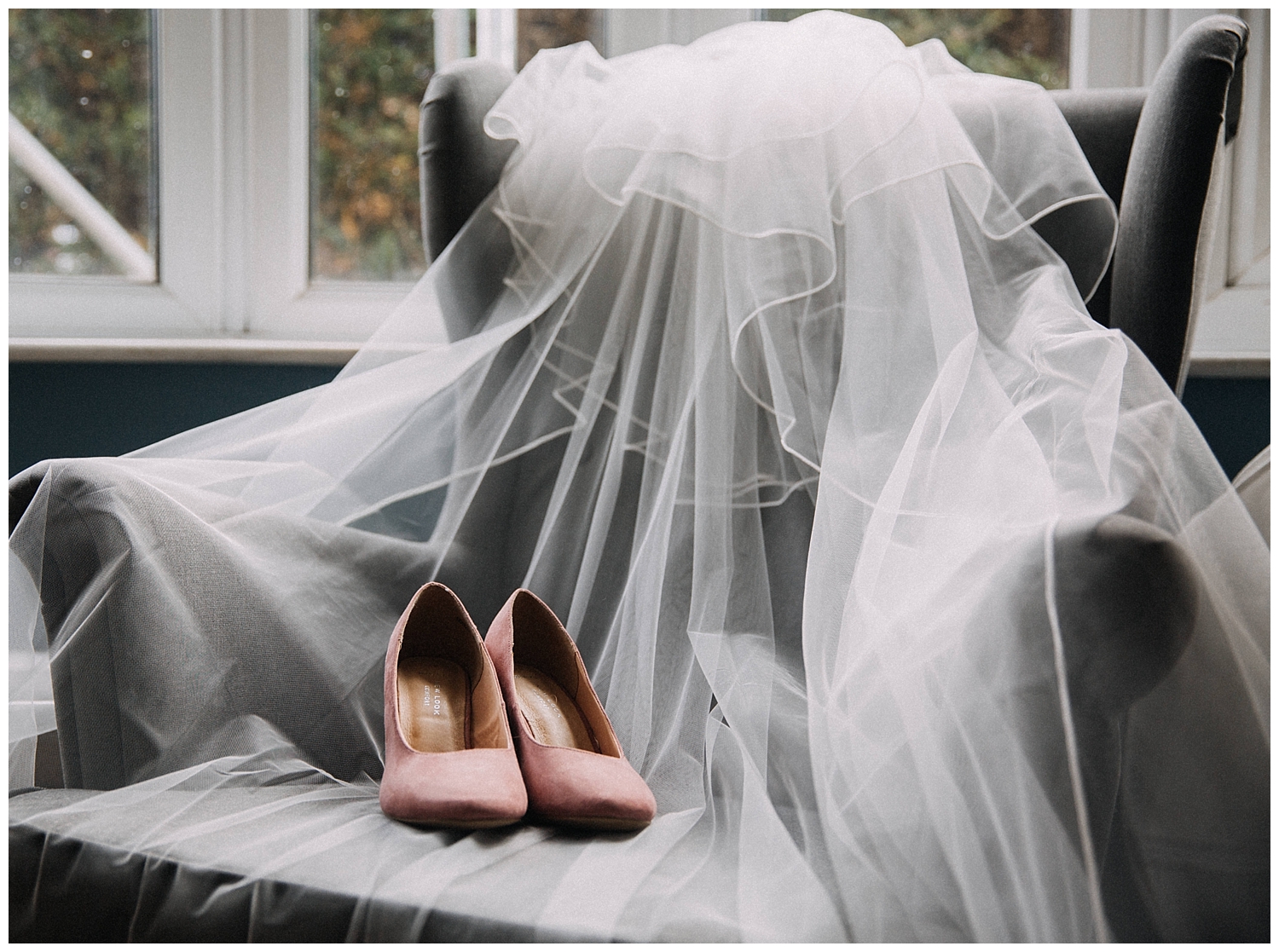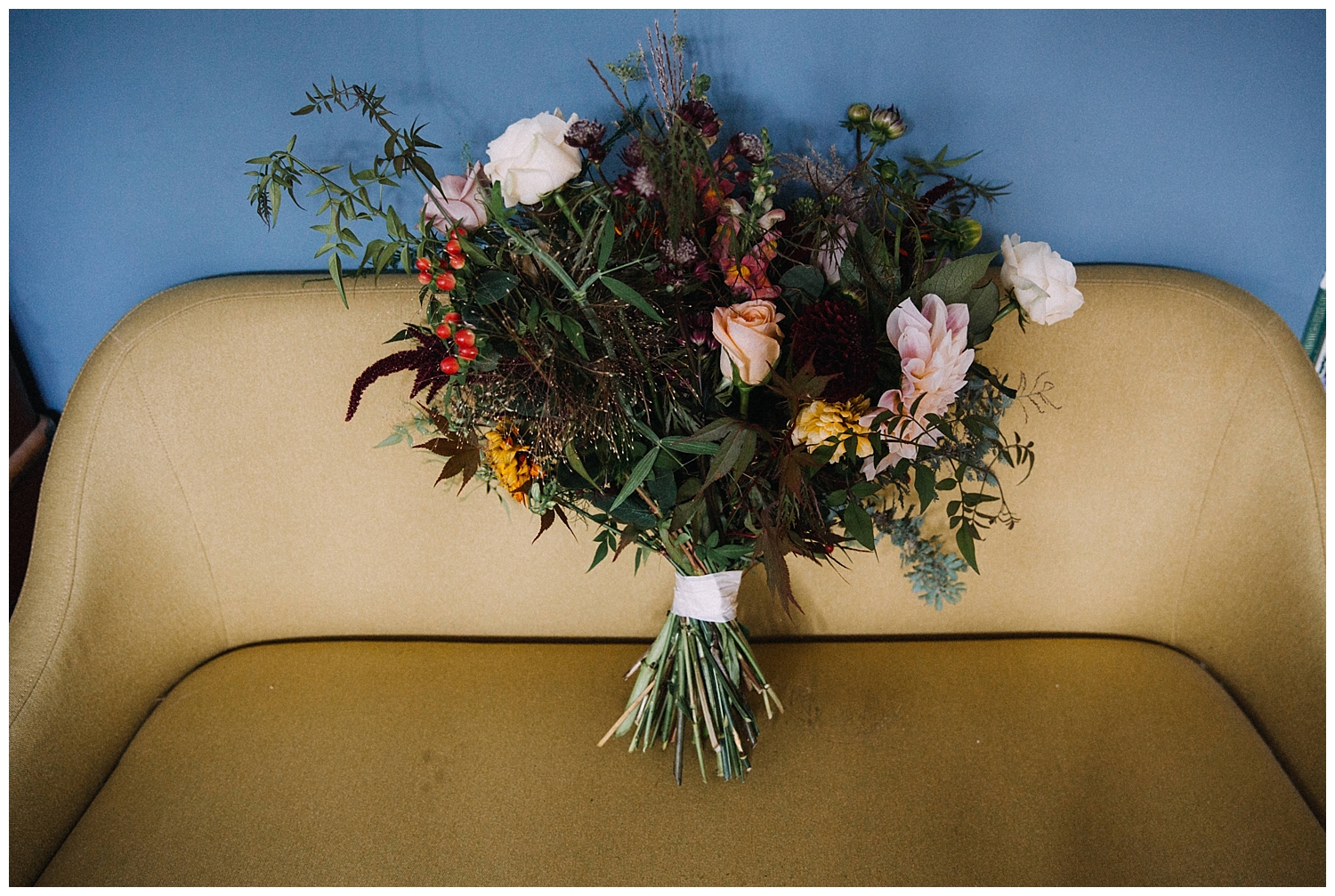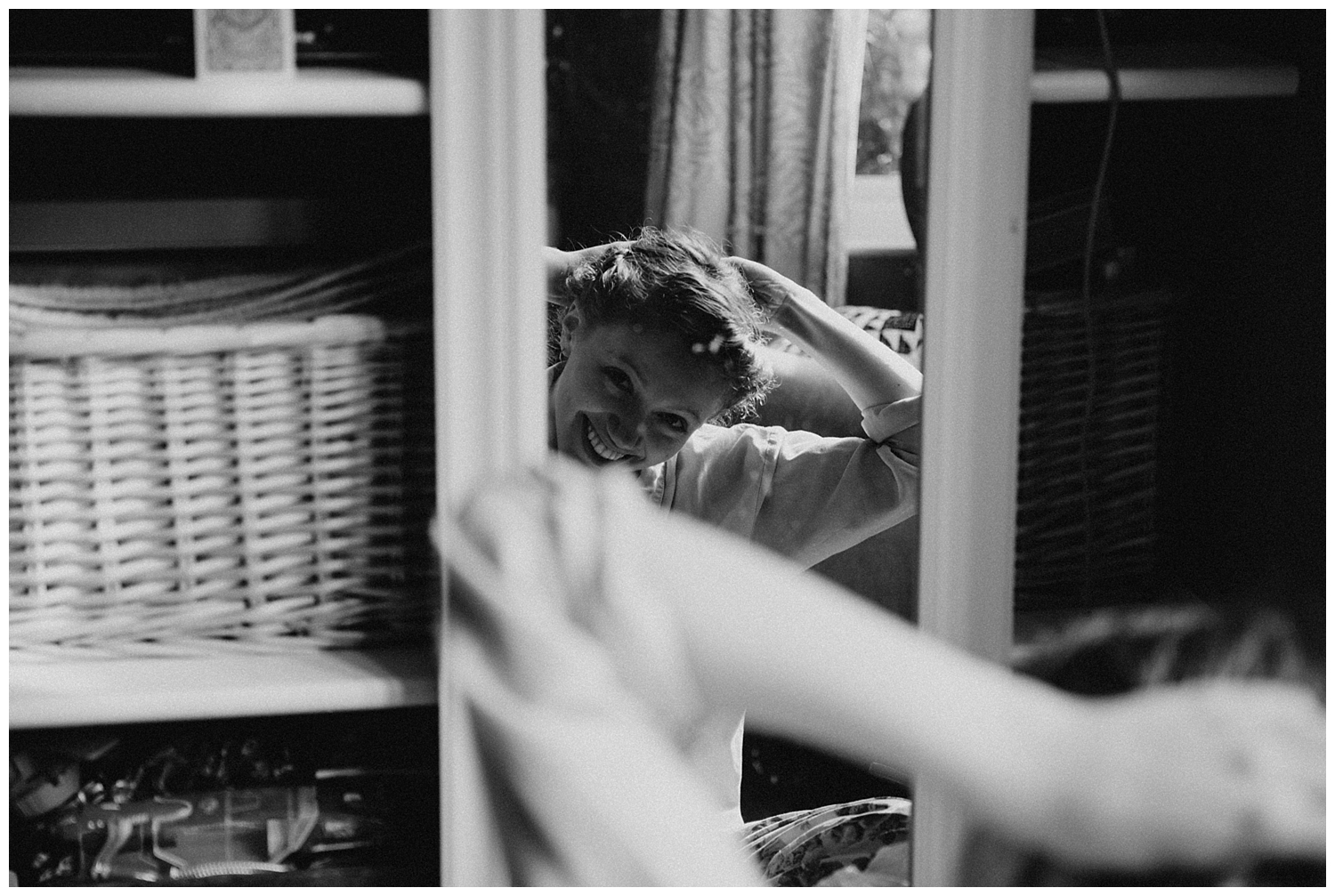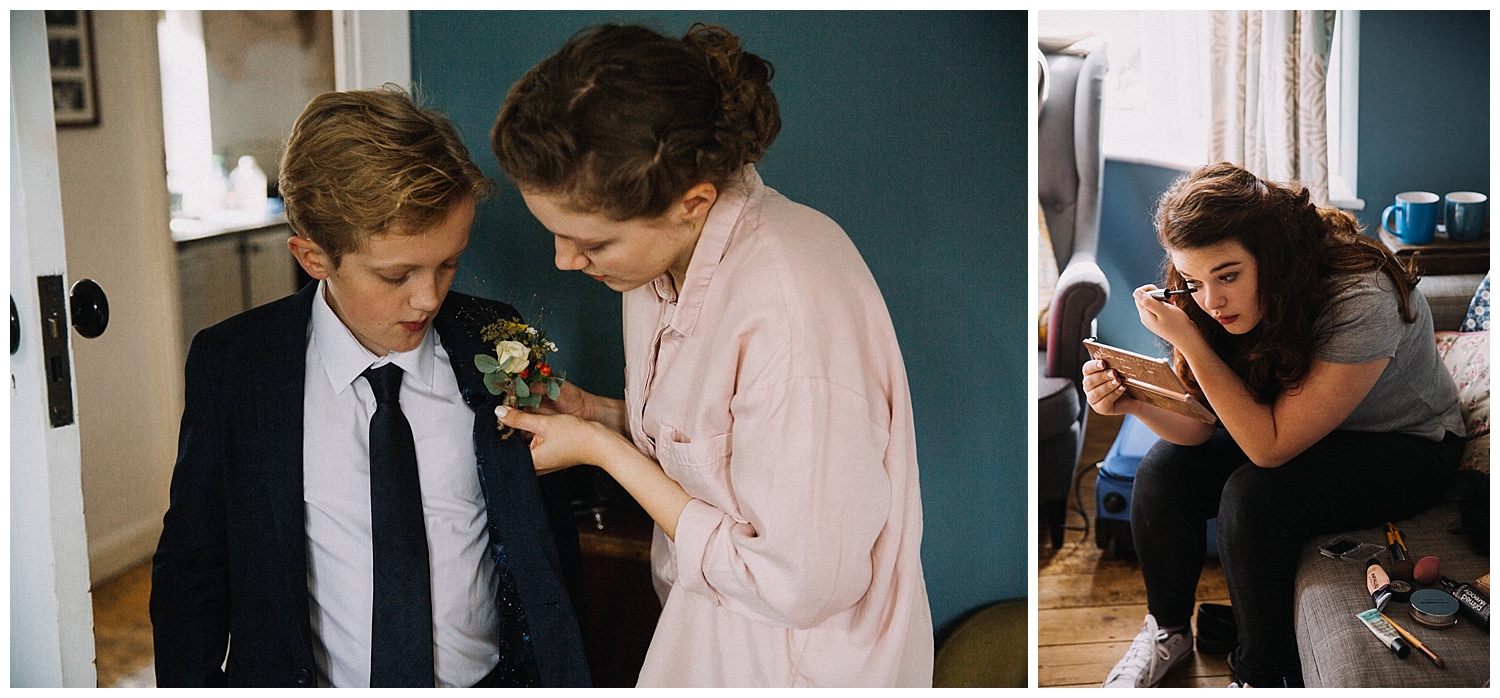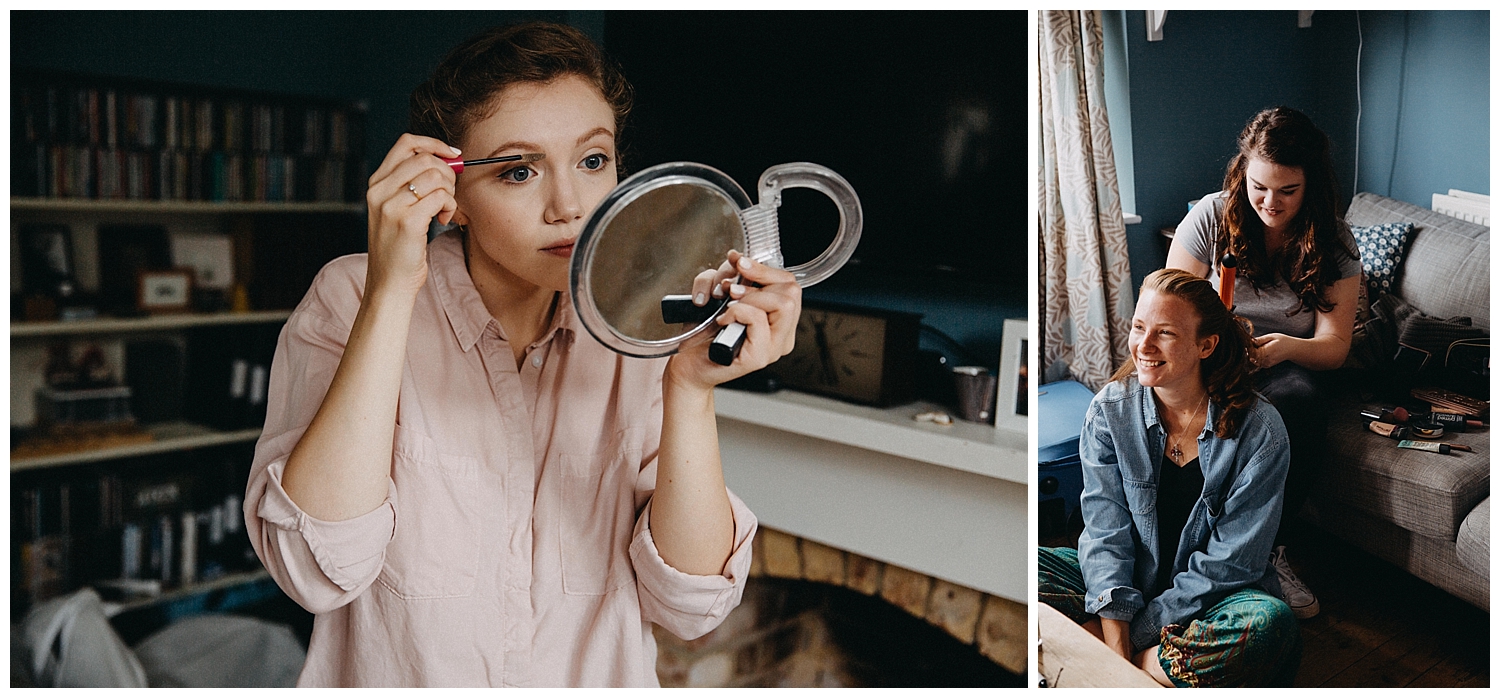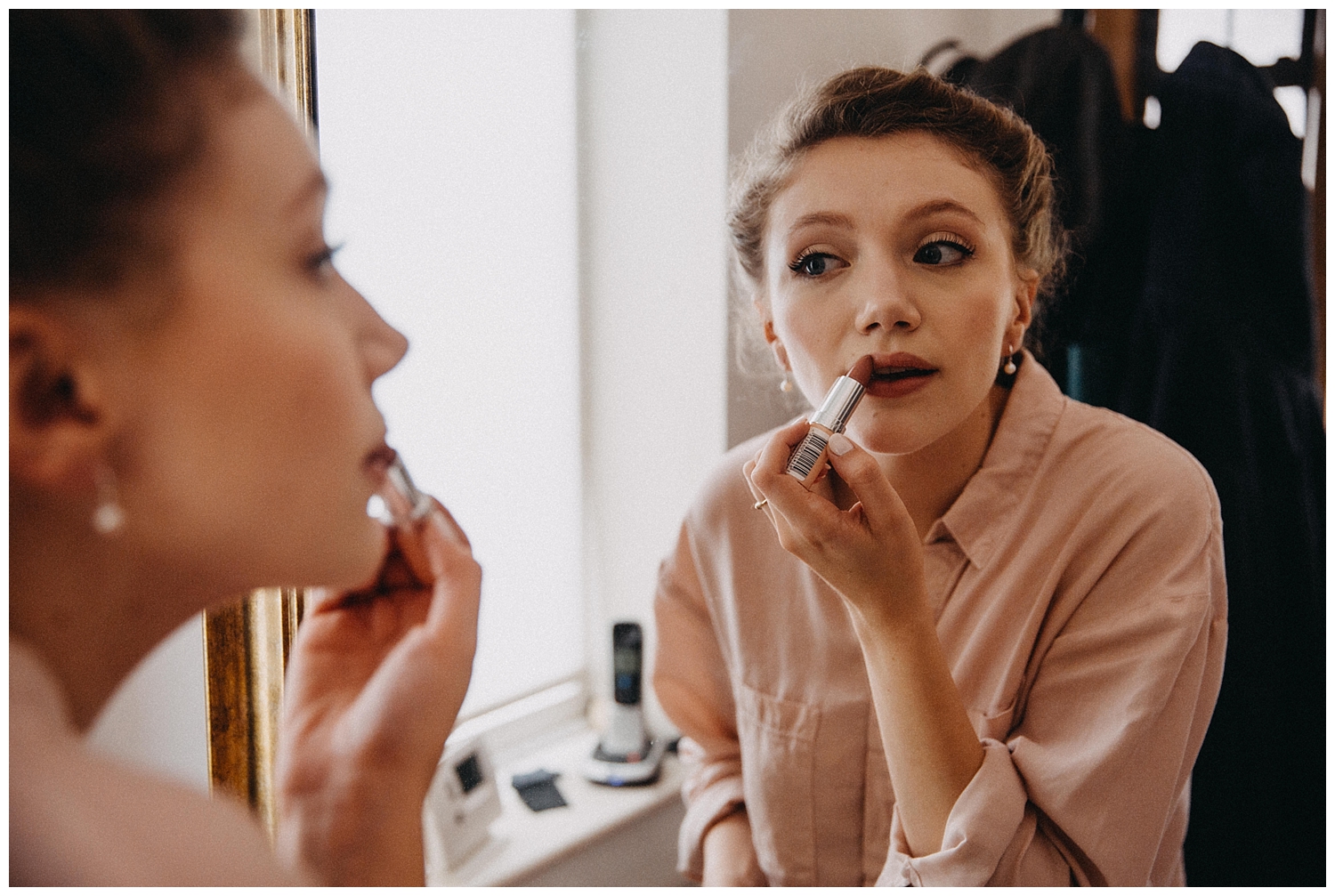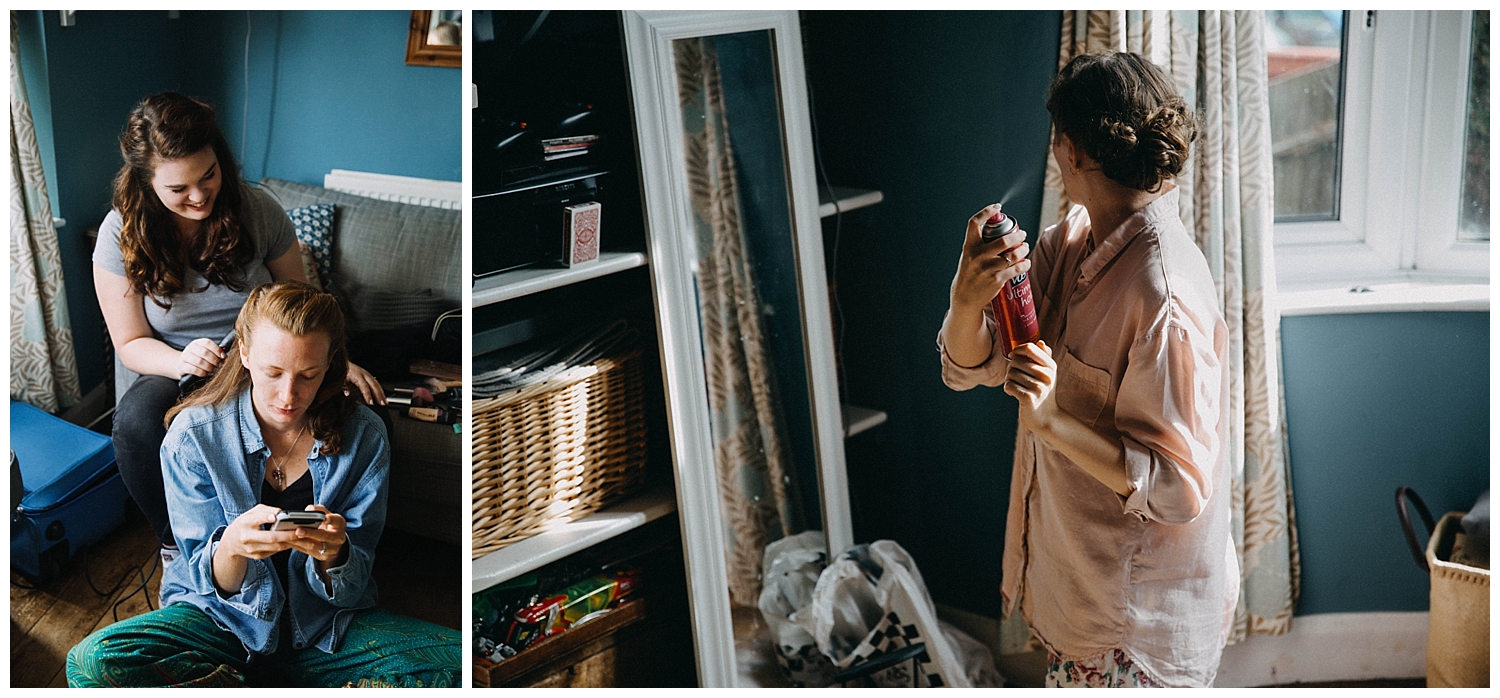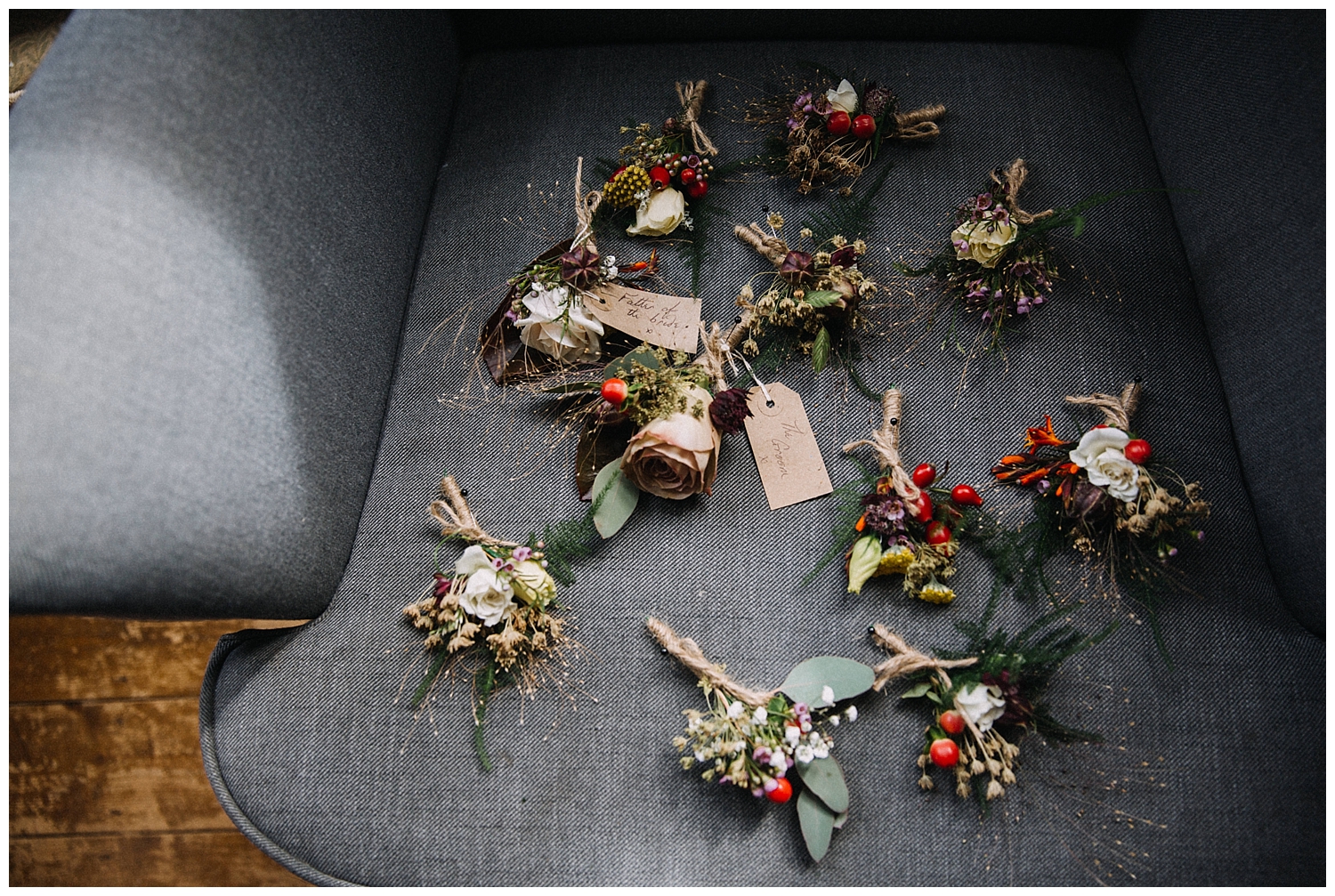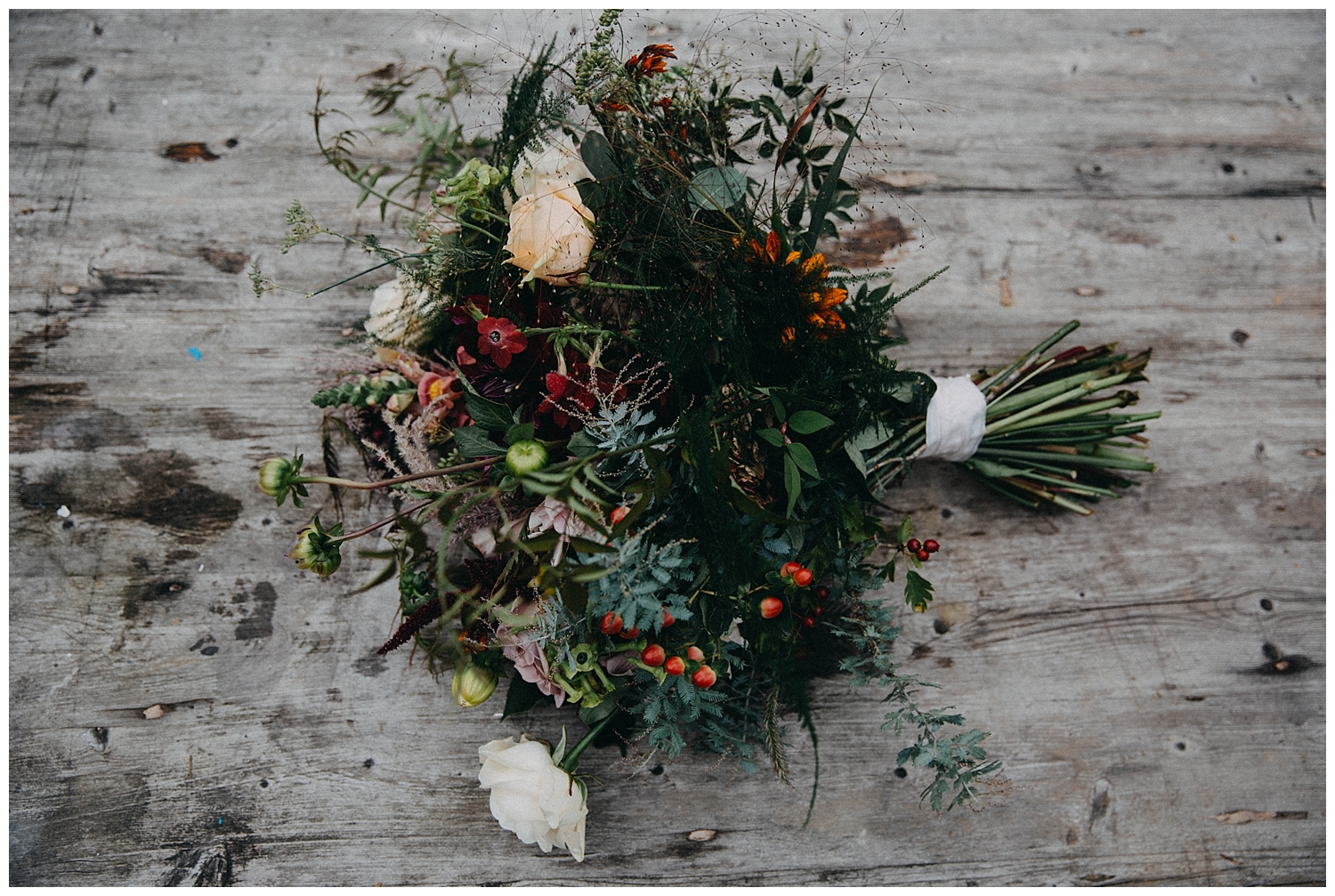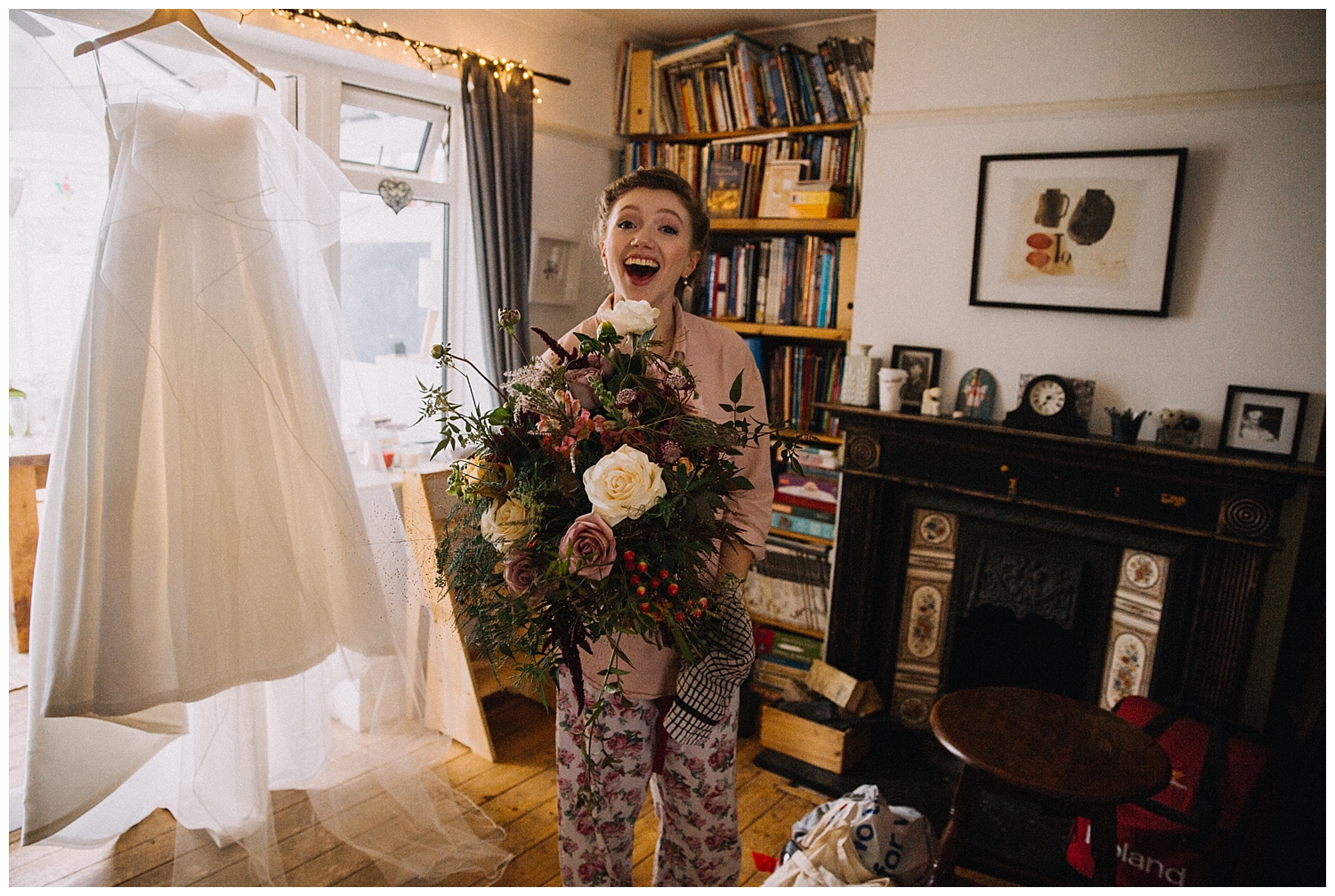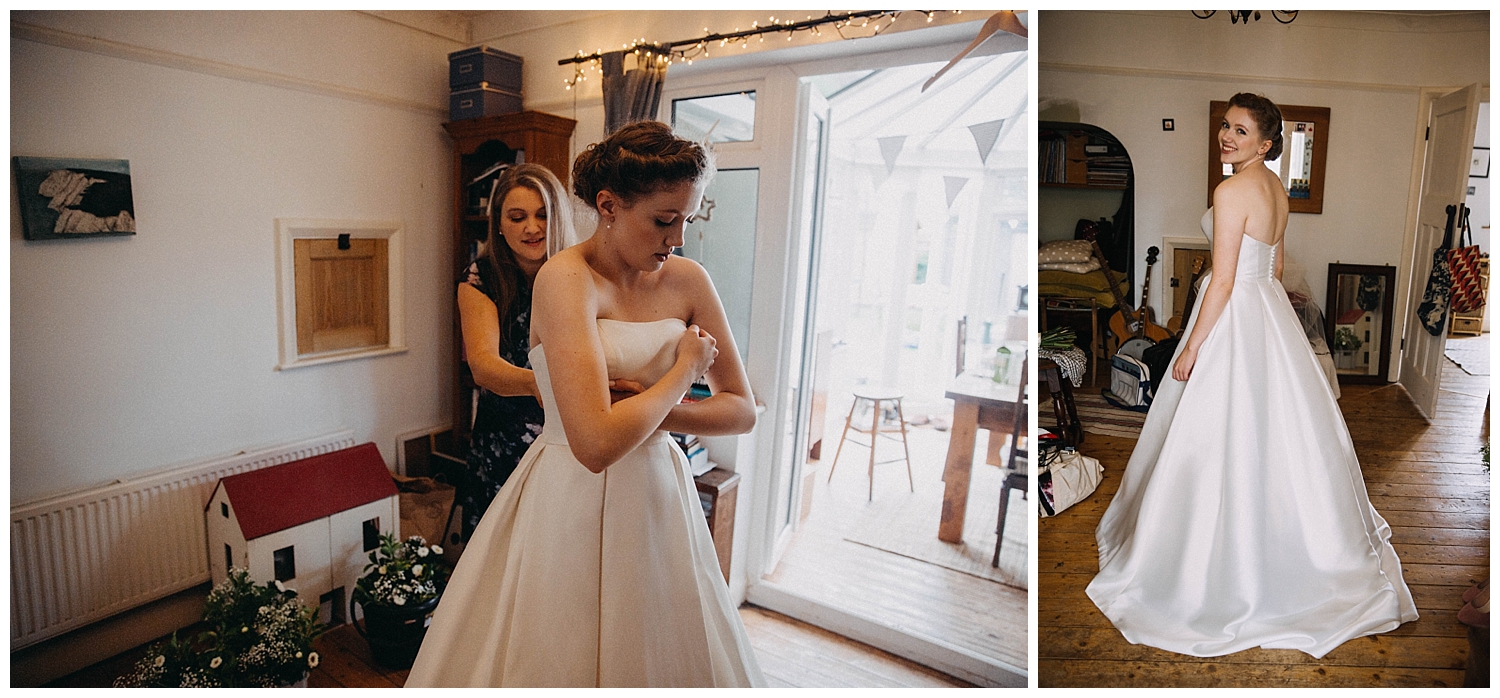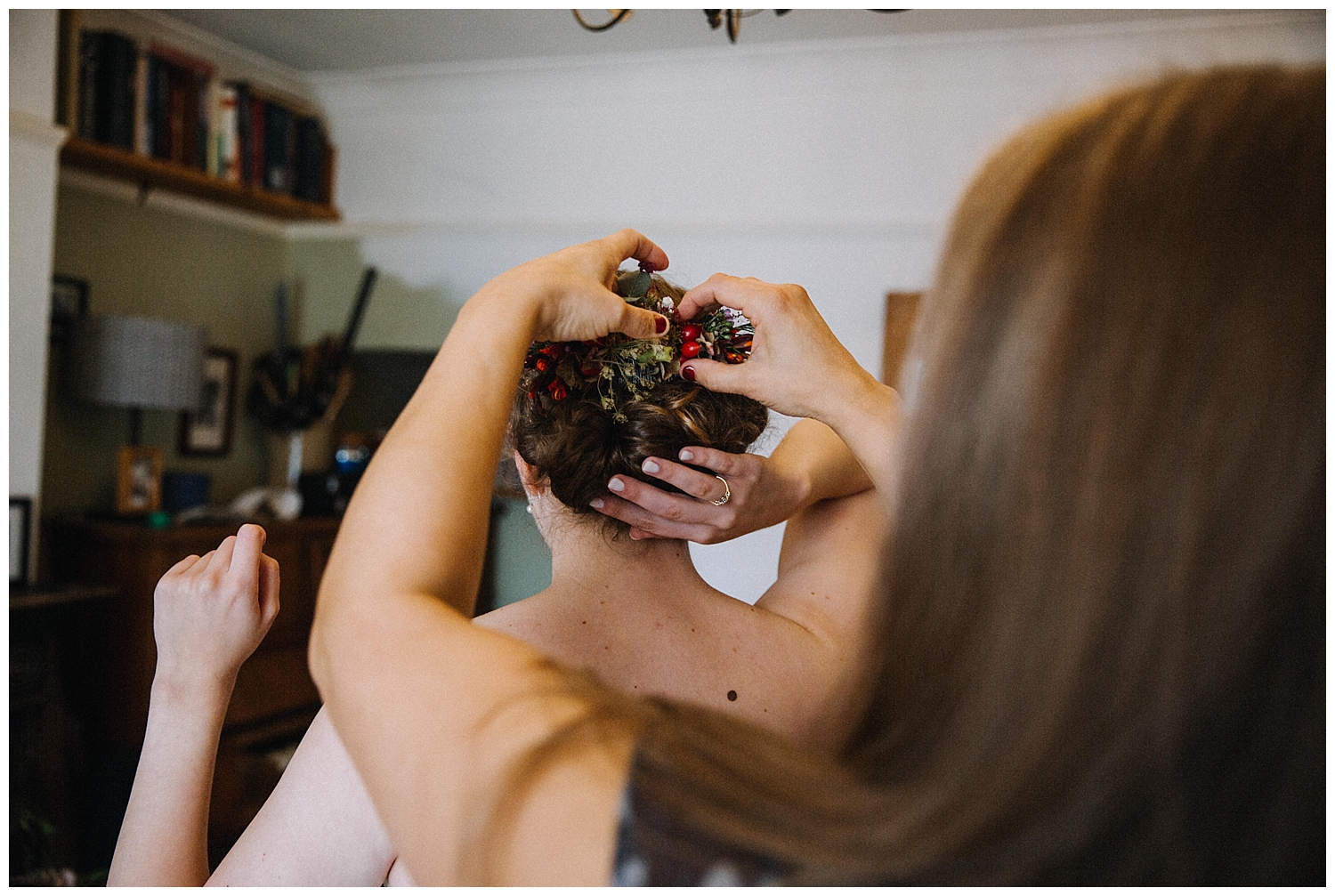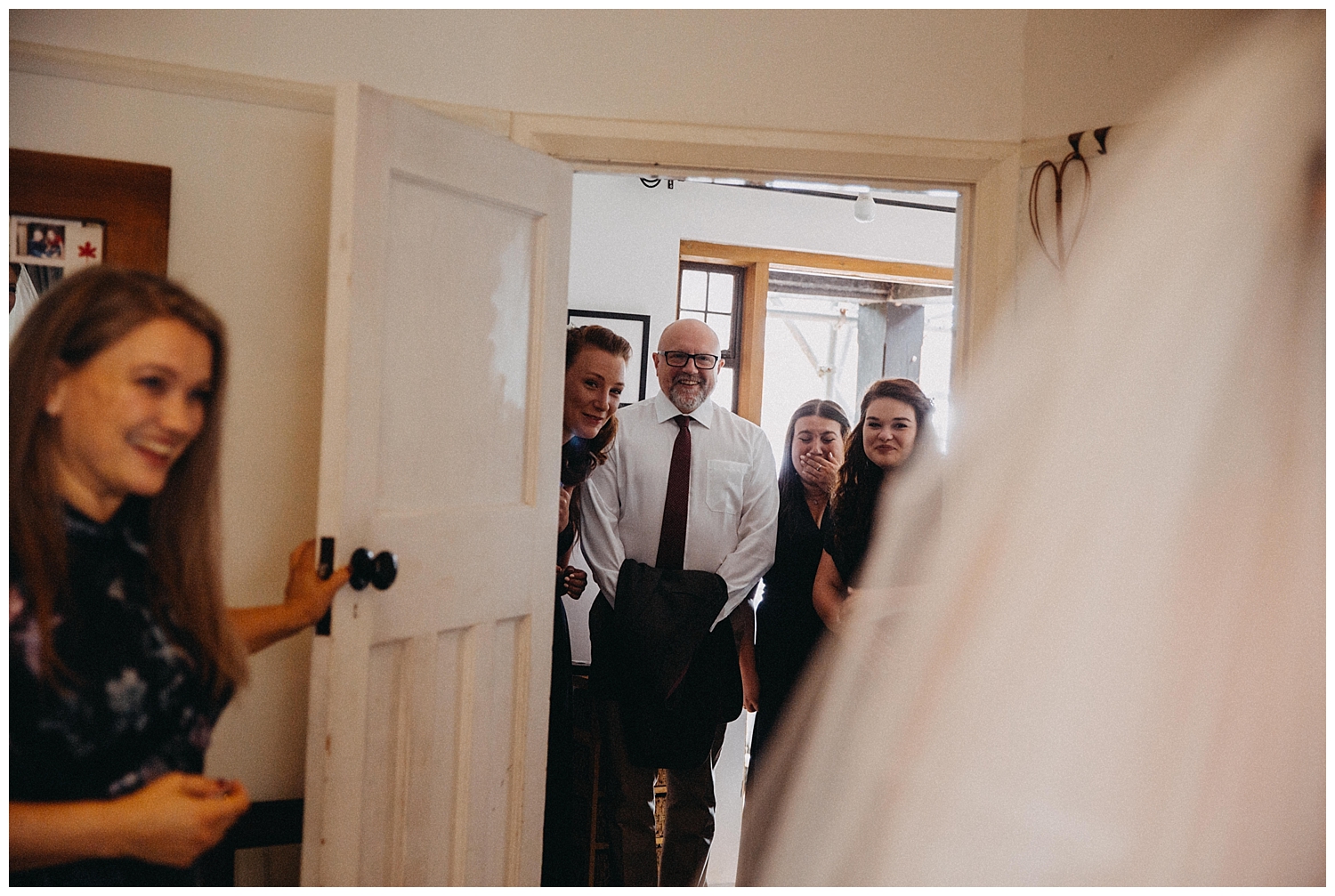 After Ellen and Jacob's wedding ceremony and group shots, we headed to Devil's Punch Bowl. The church was five minutes away from there, so it was nice and close. The day had turned very overcast by this point, but I LOVE shooting in overcast weather. The sky turns into a giant soft box, and the lighting turns lovely and soft.  As this year has been so warm, the leaves were just starting to turn an array of colours. The colours and woodland created a beautiful backdrop for their shoot, and we got some really lovely shots.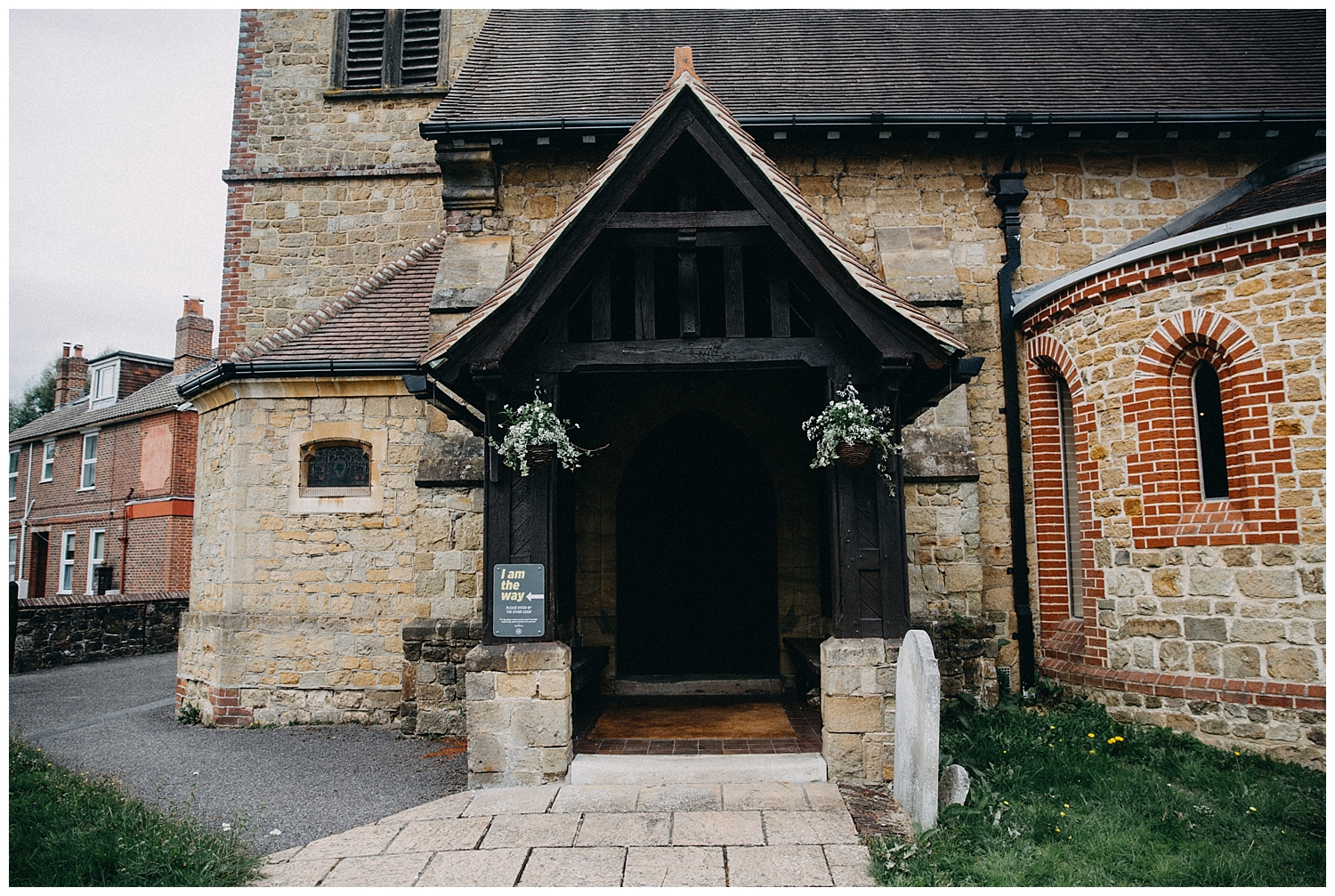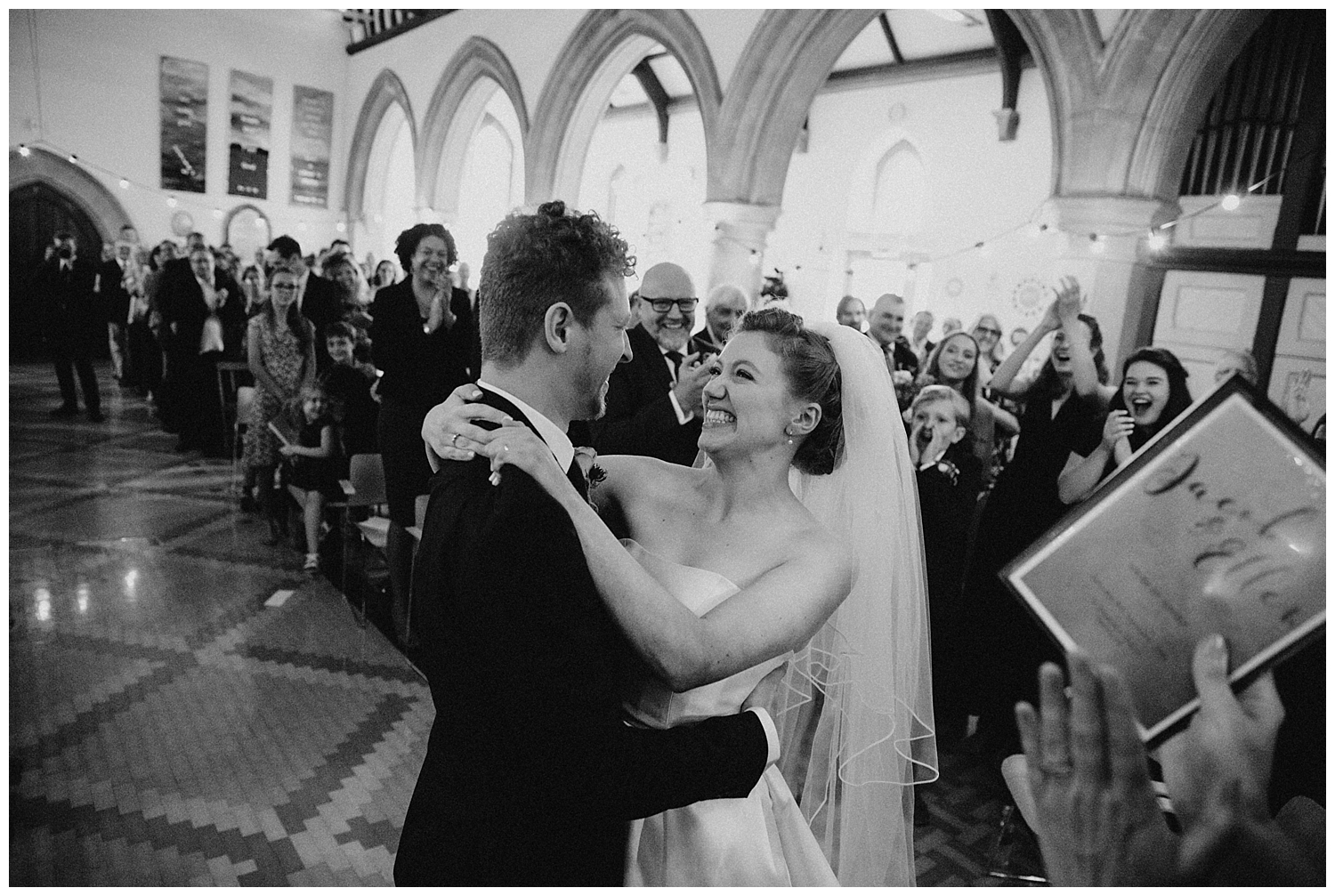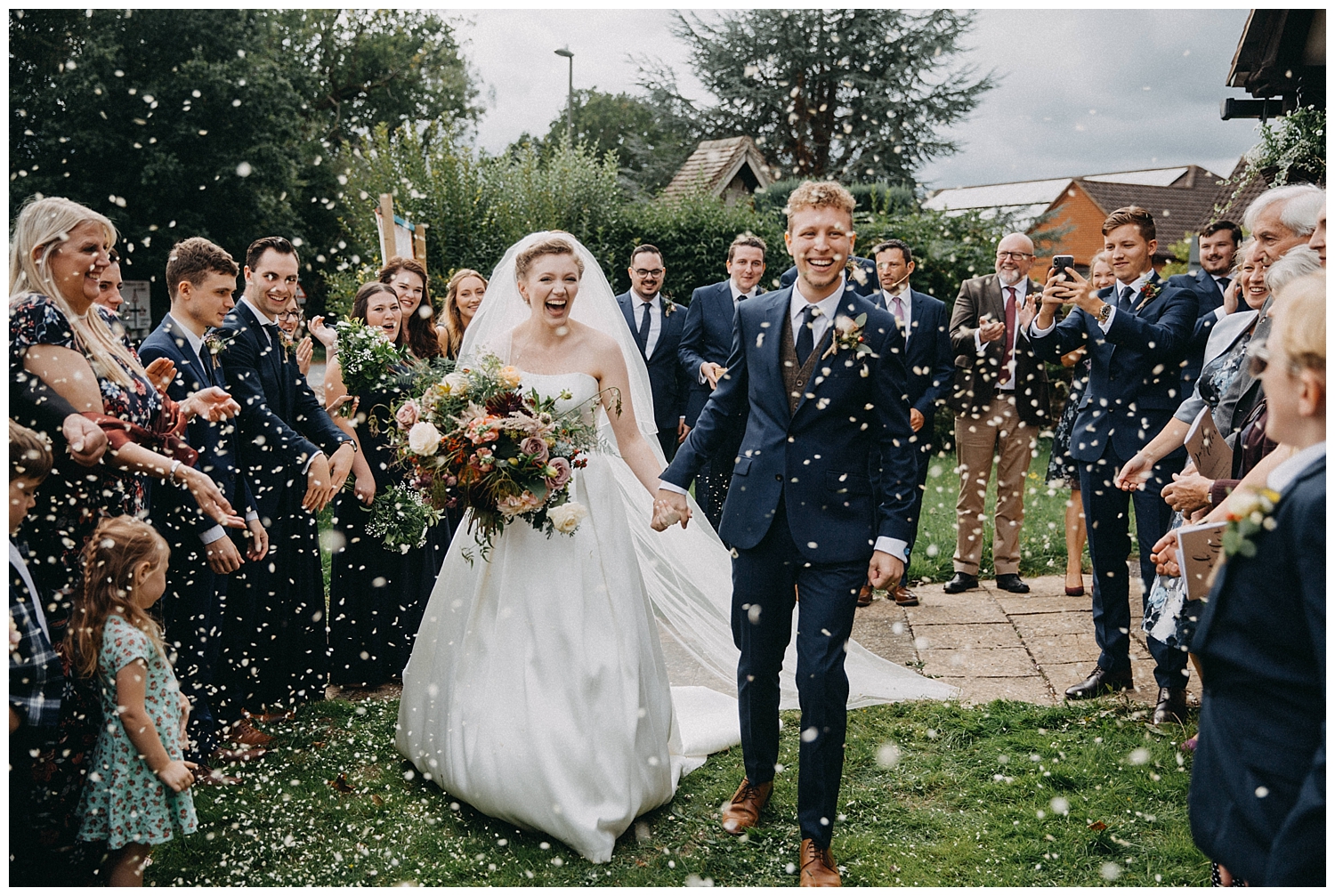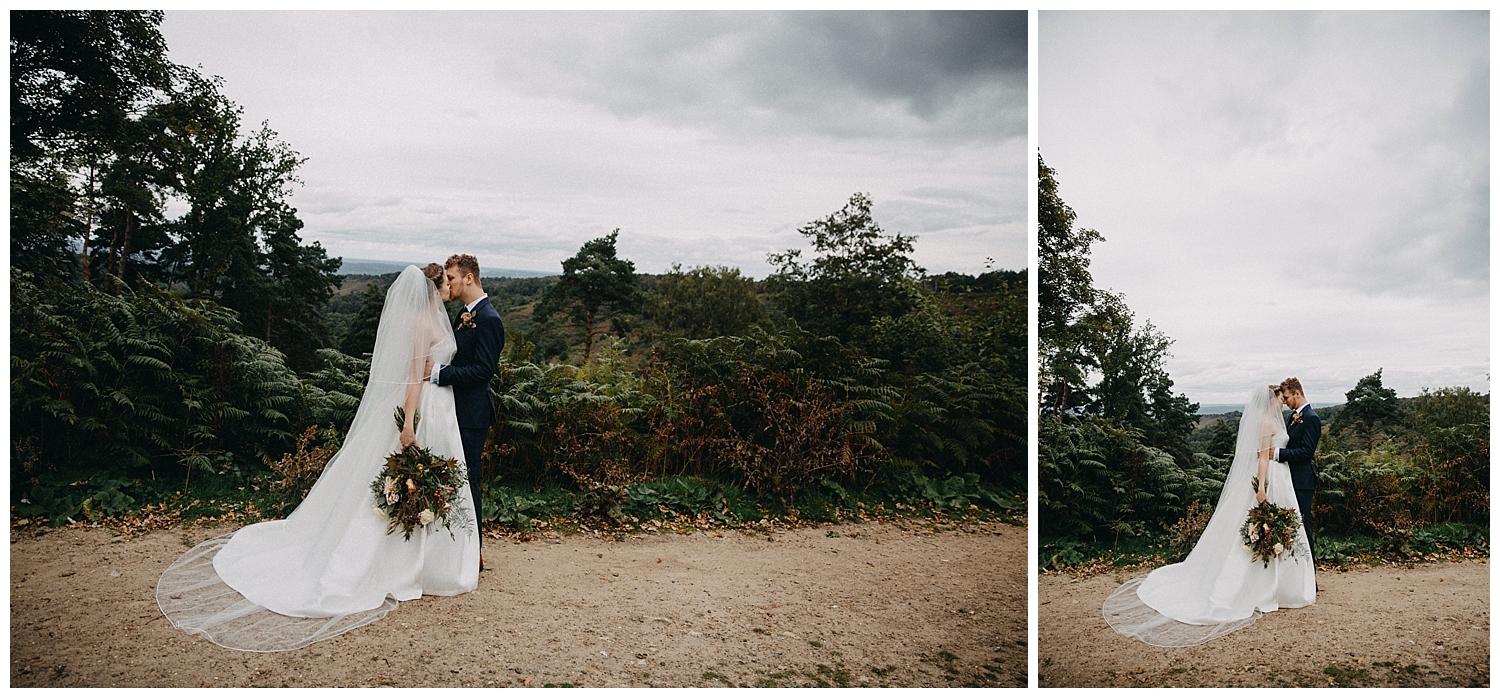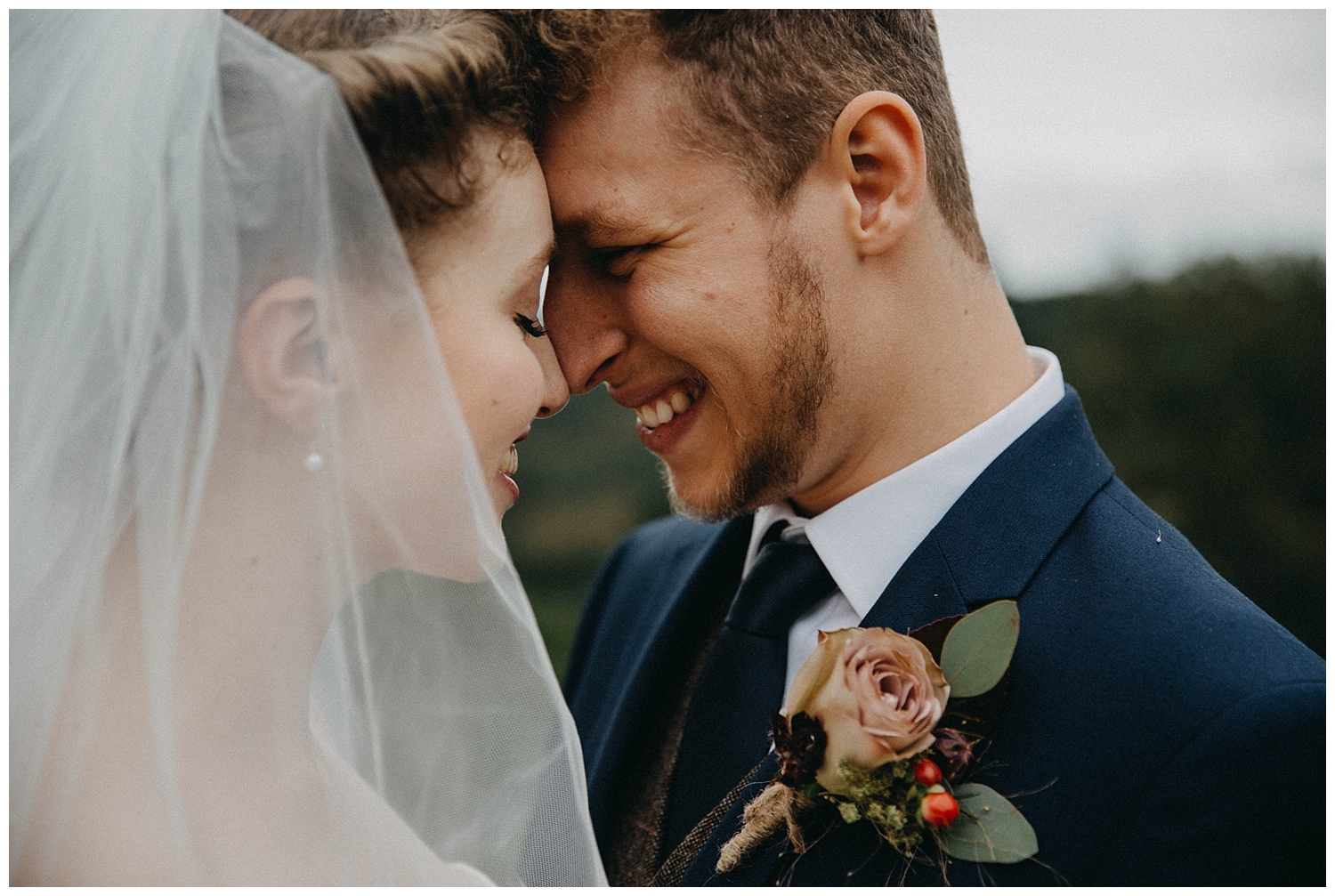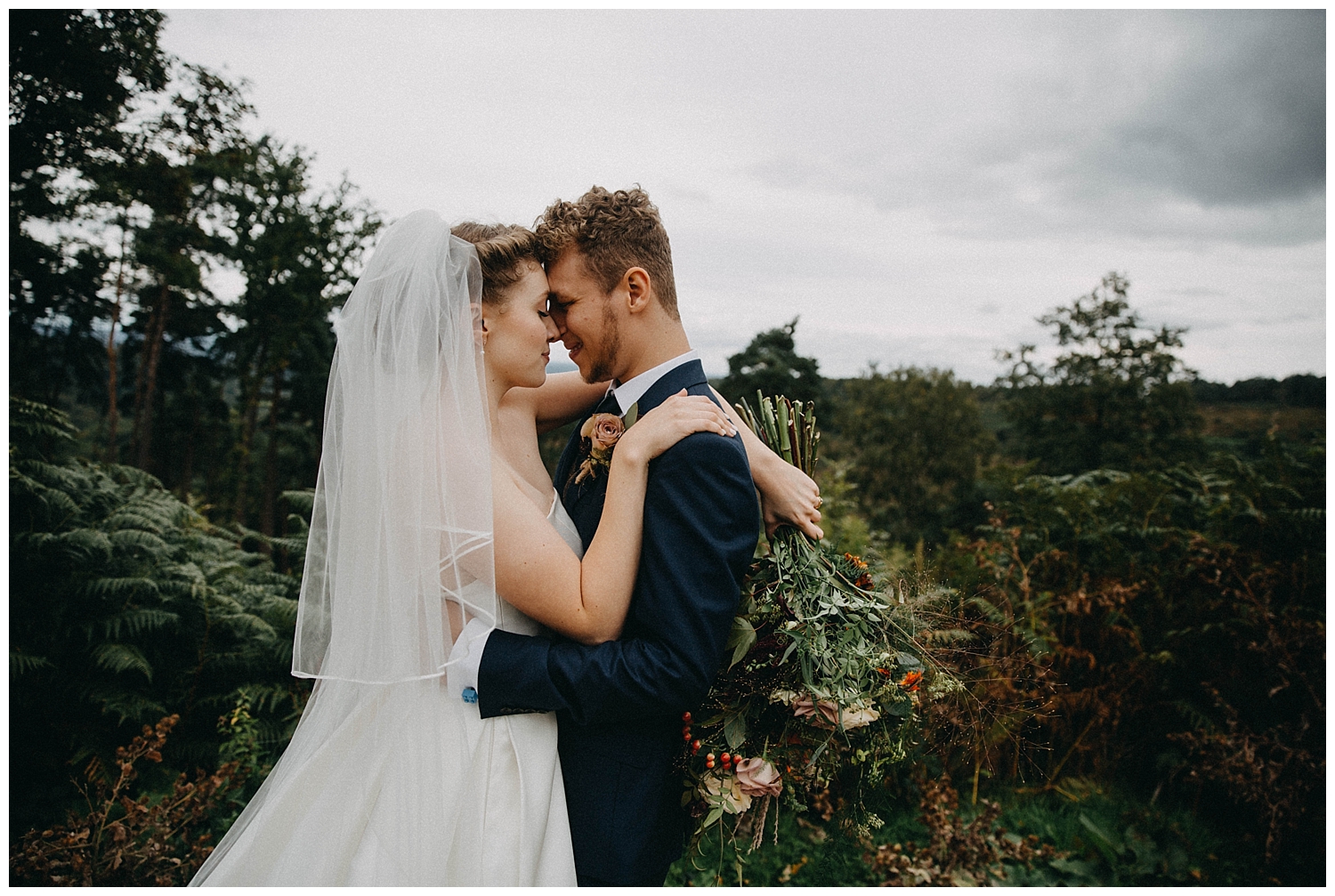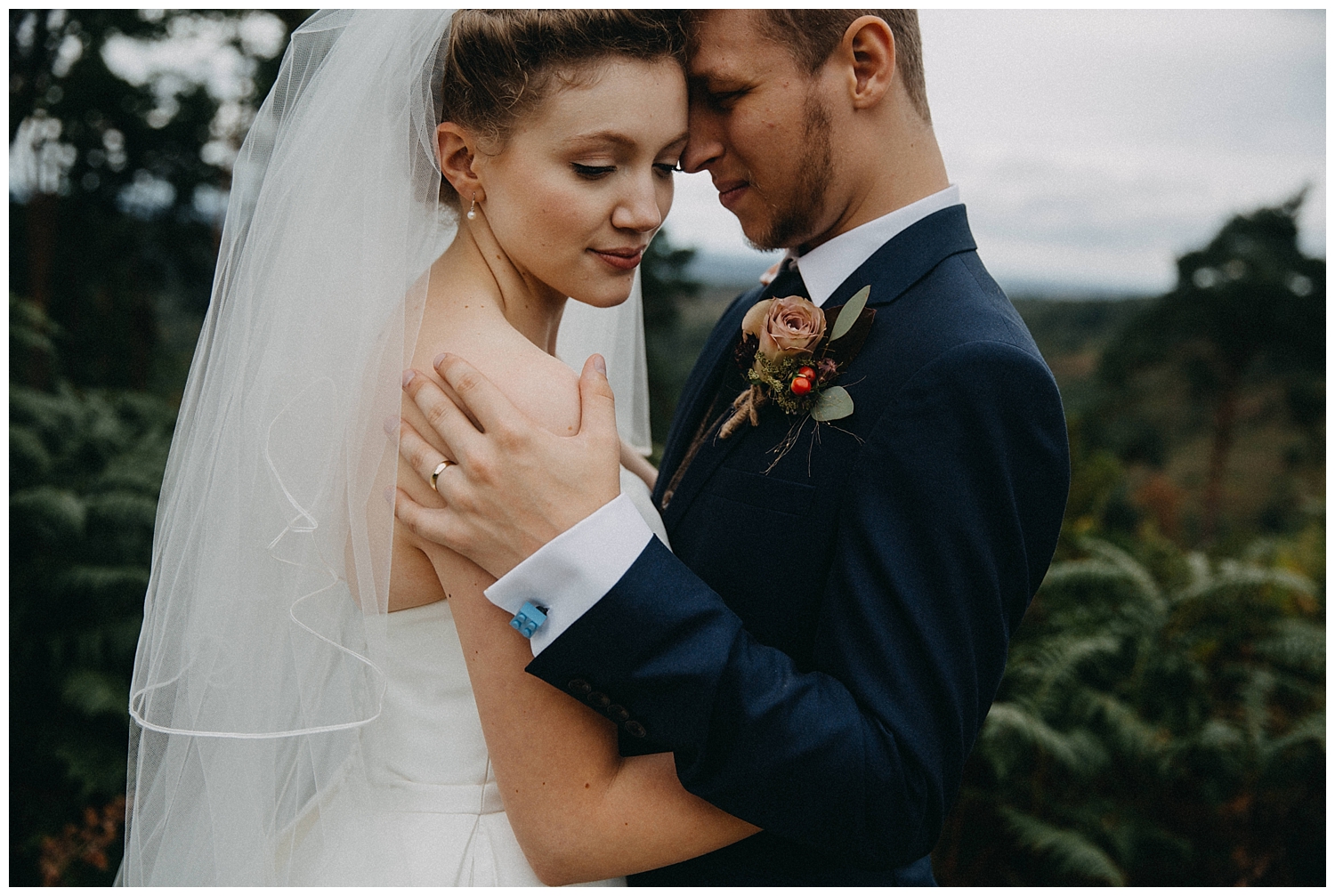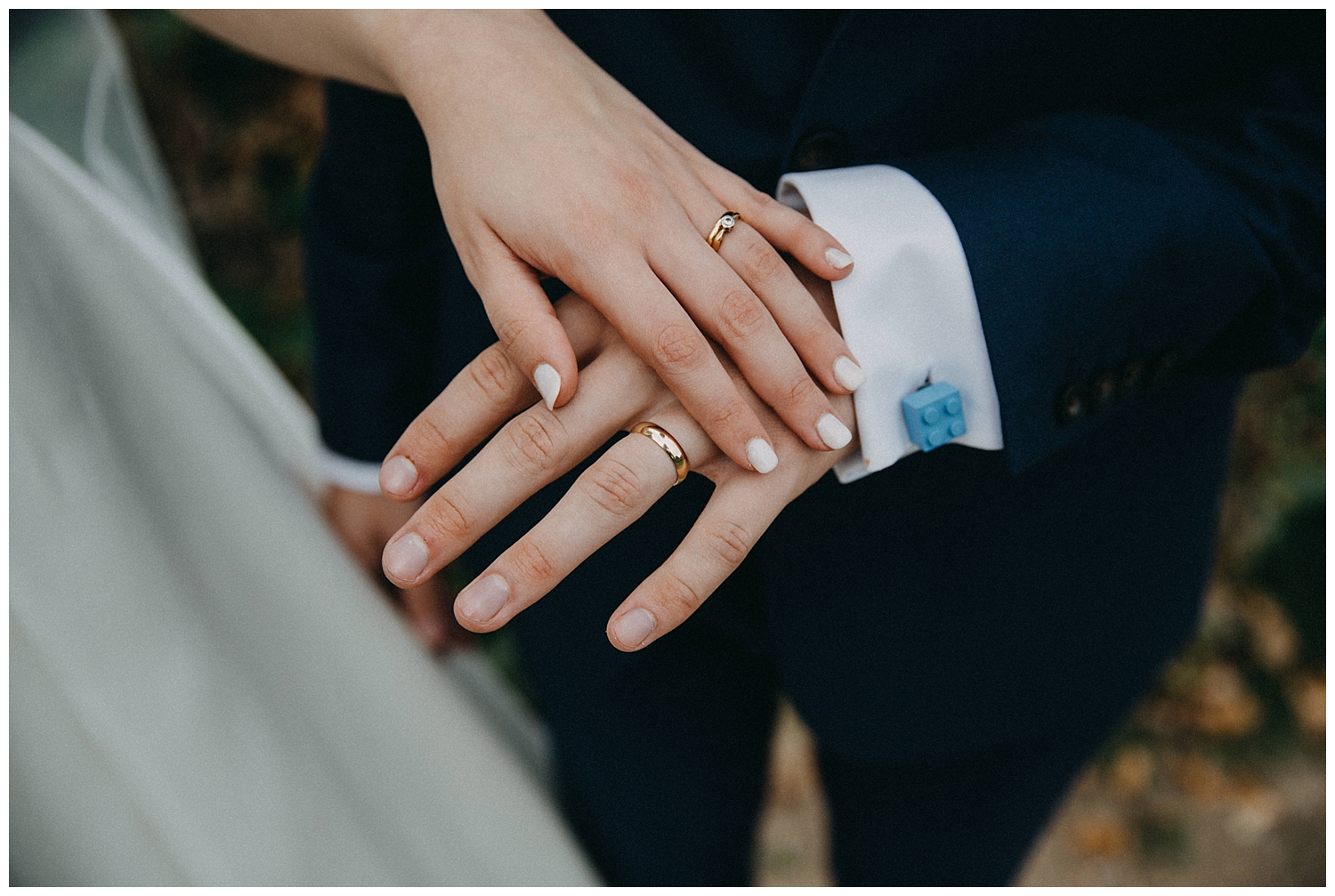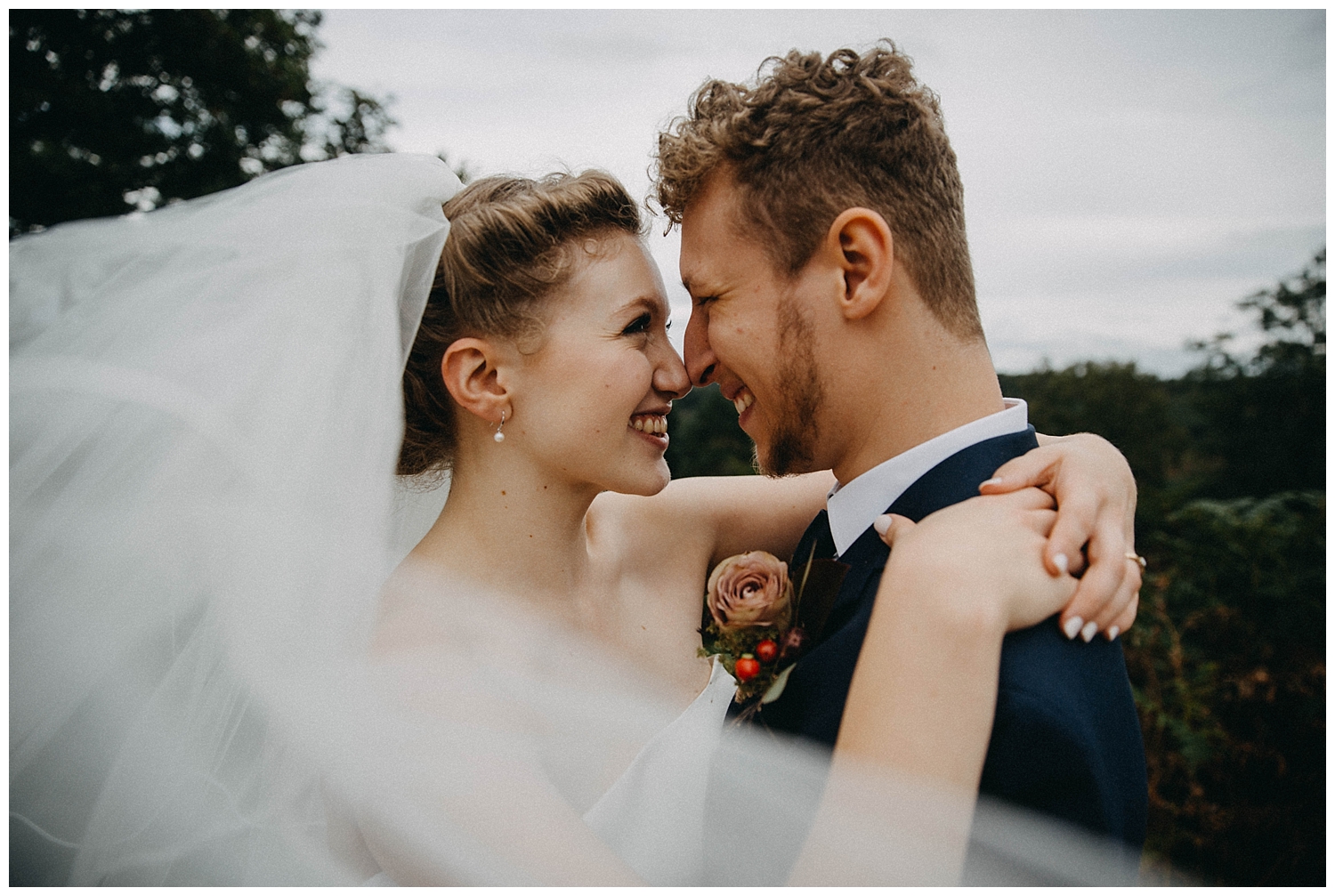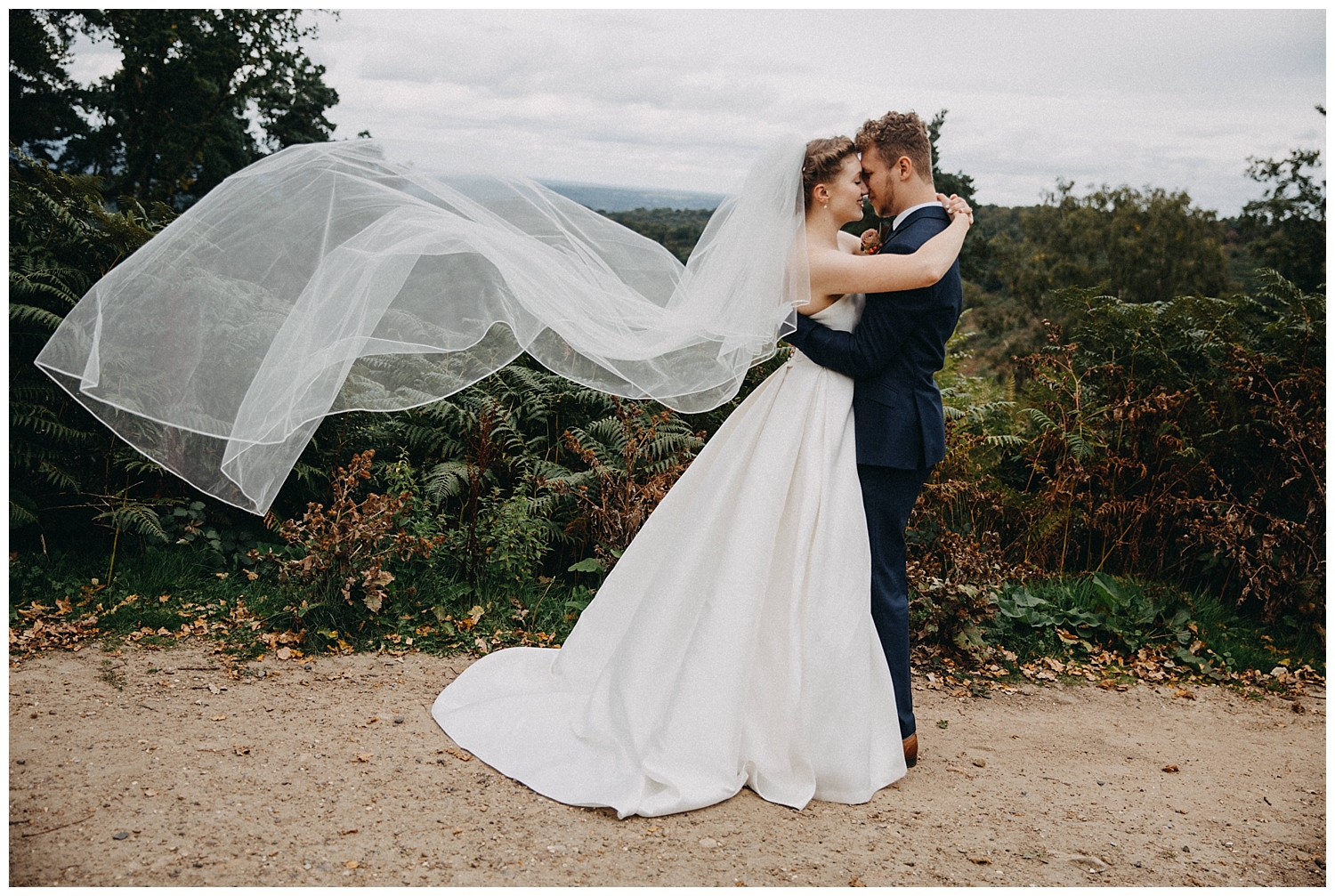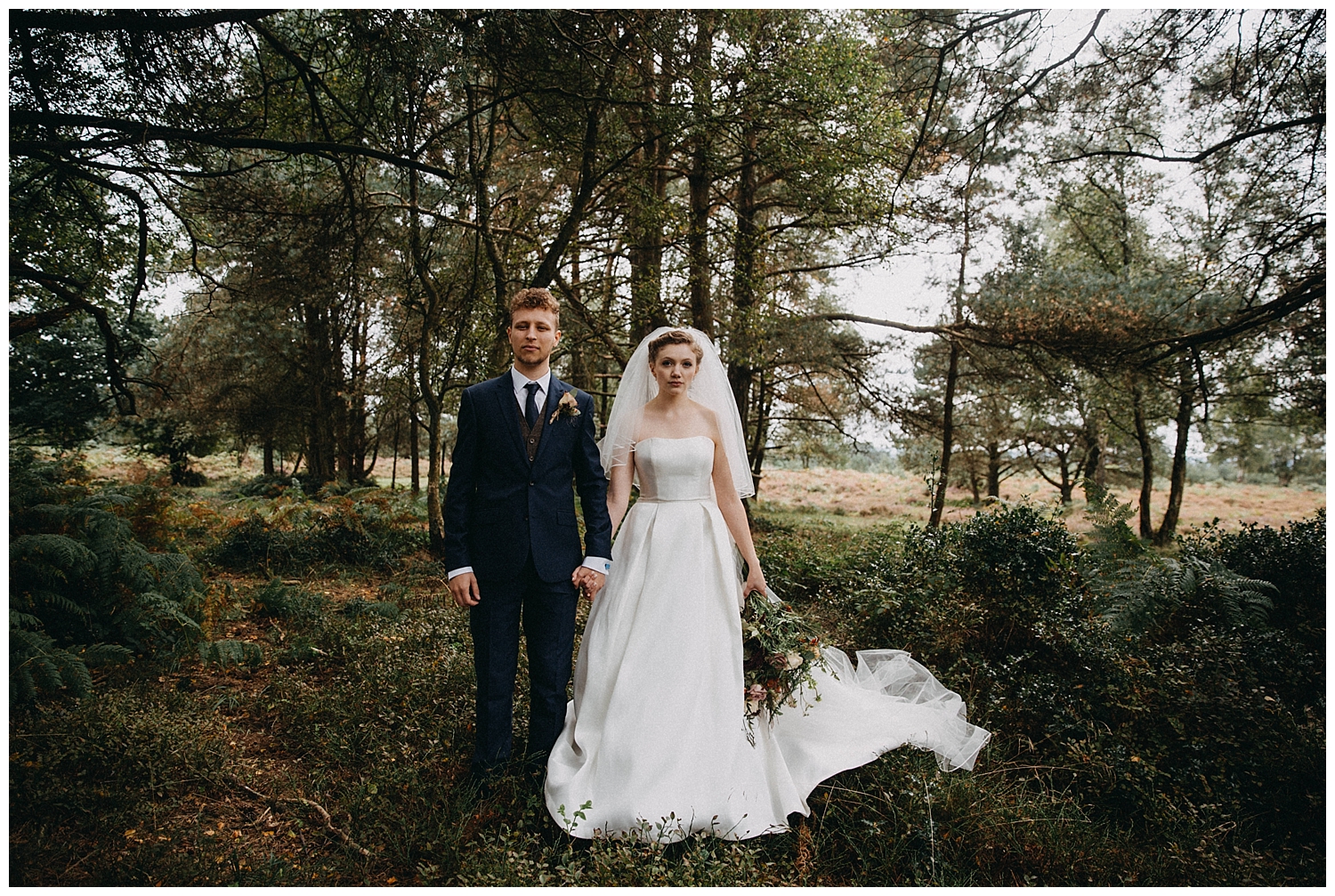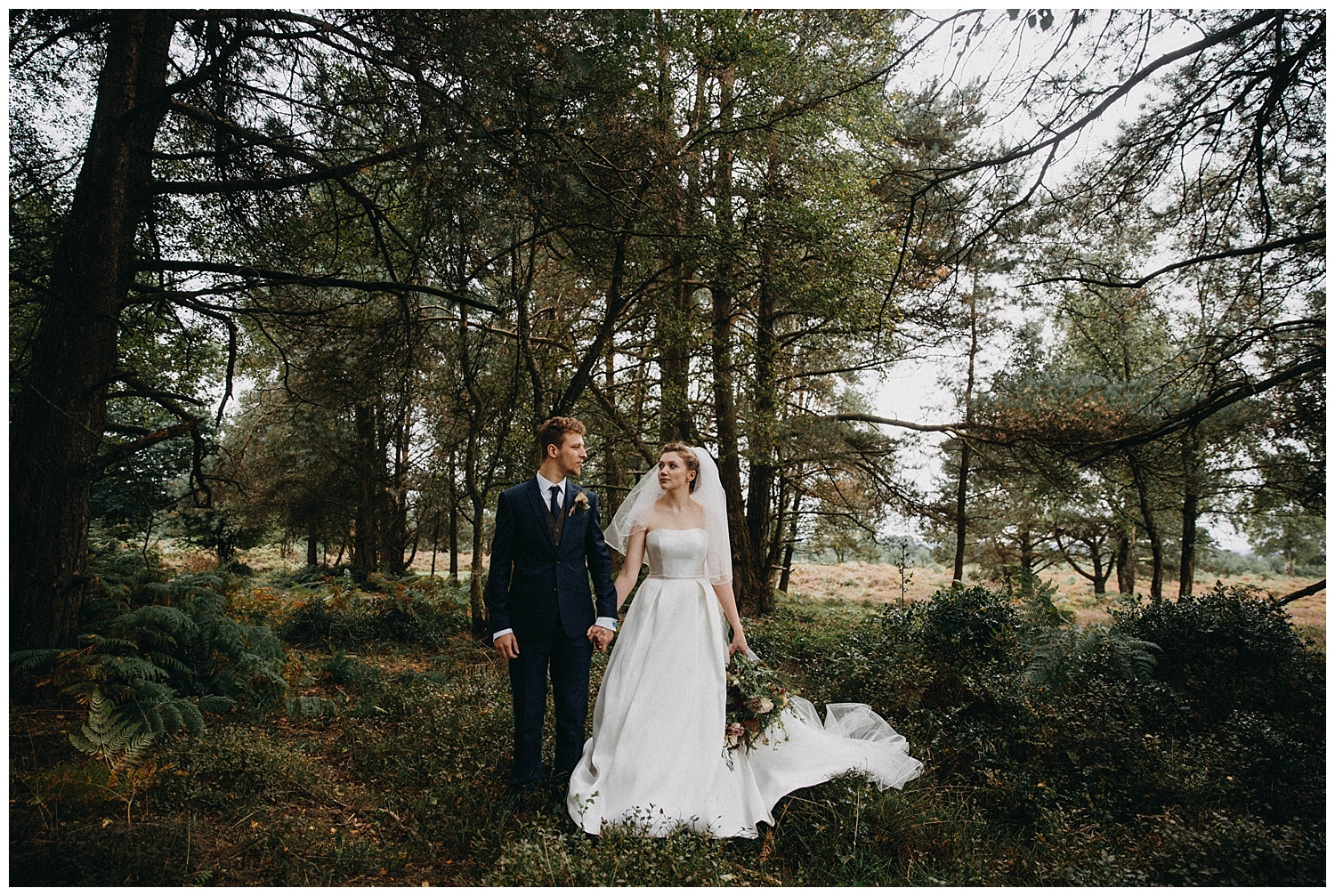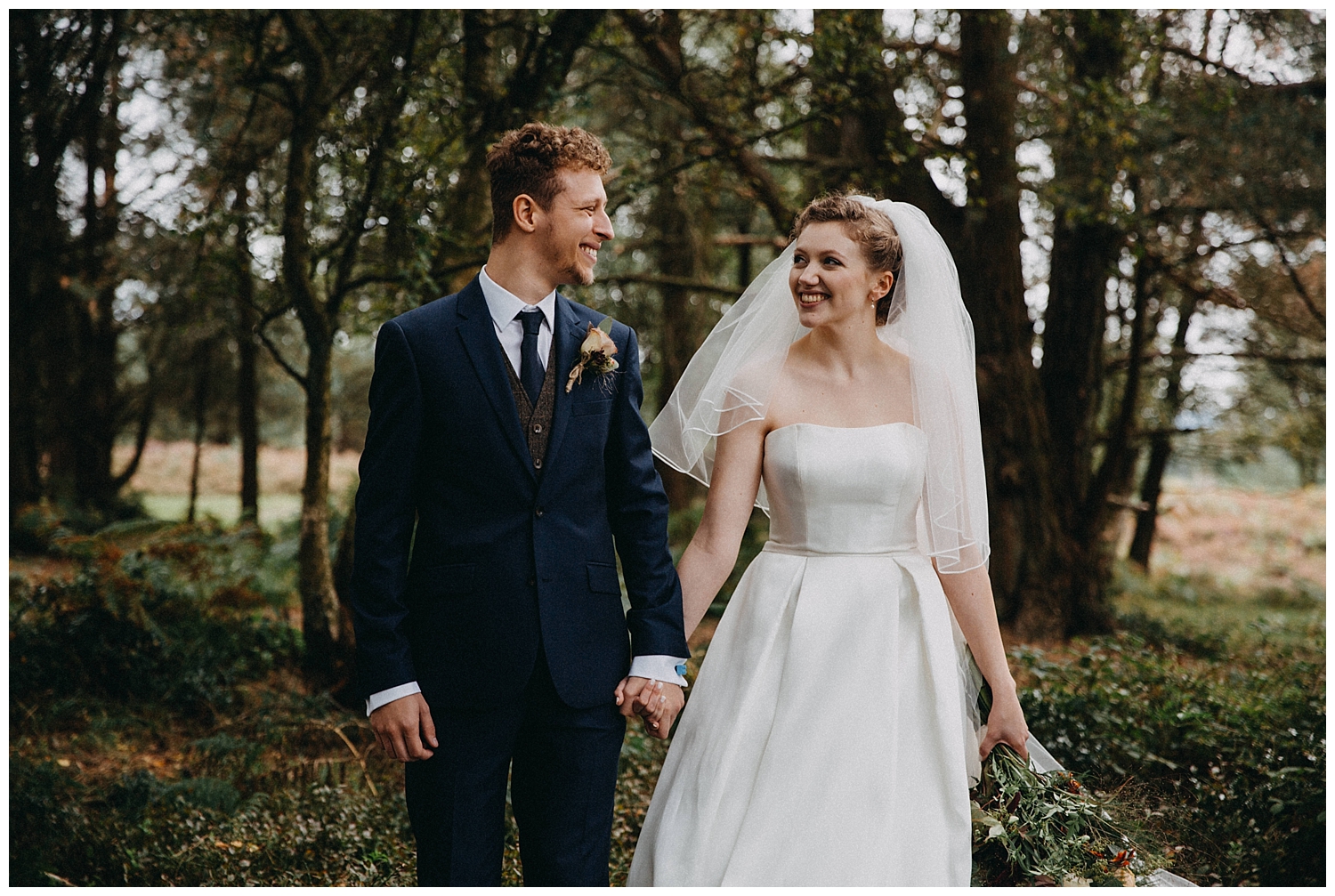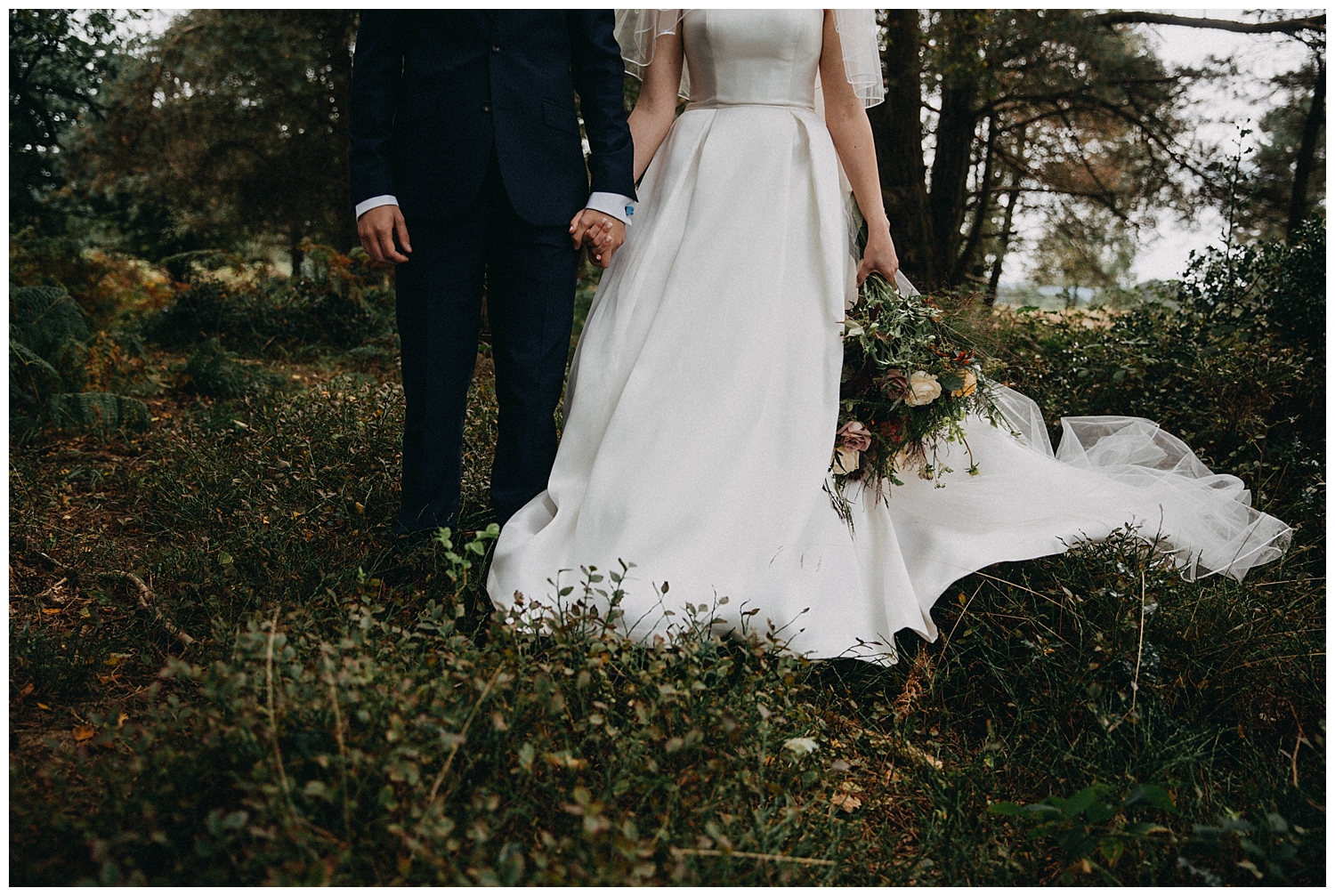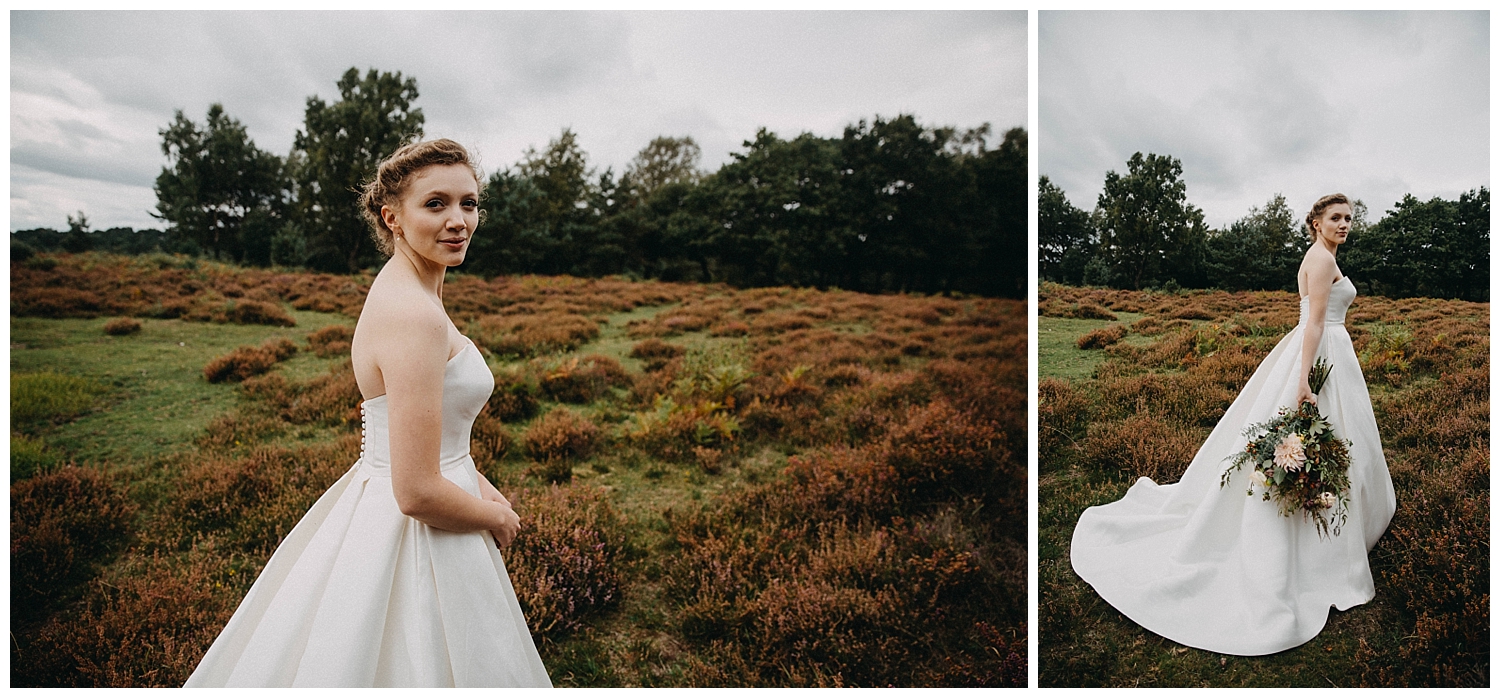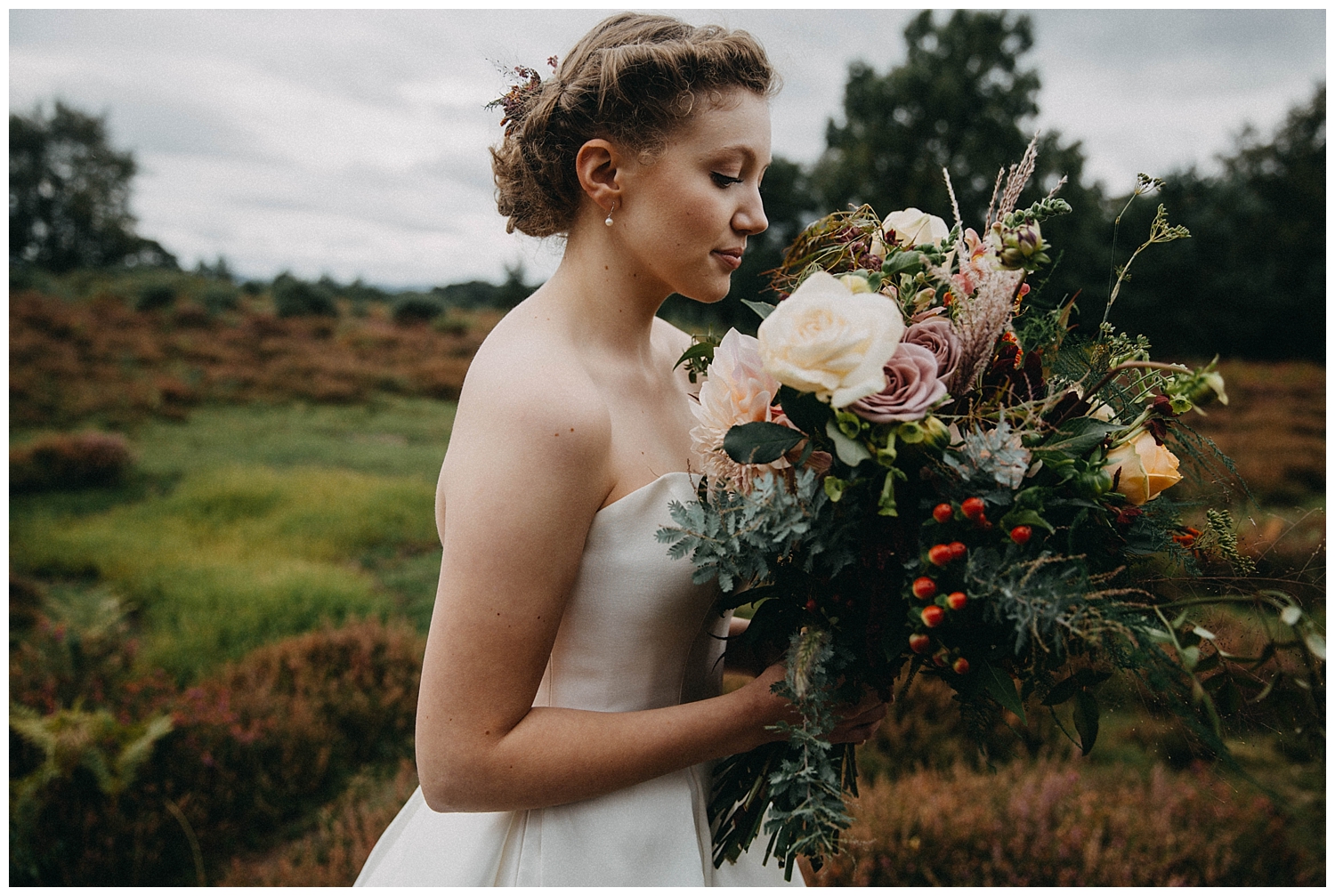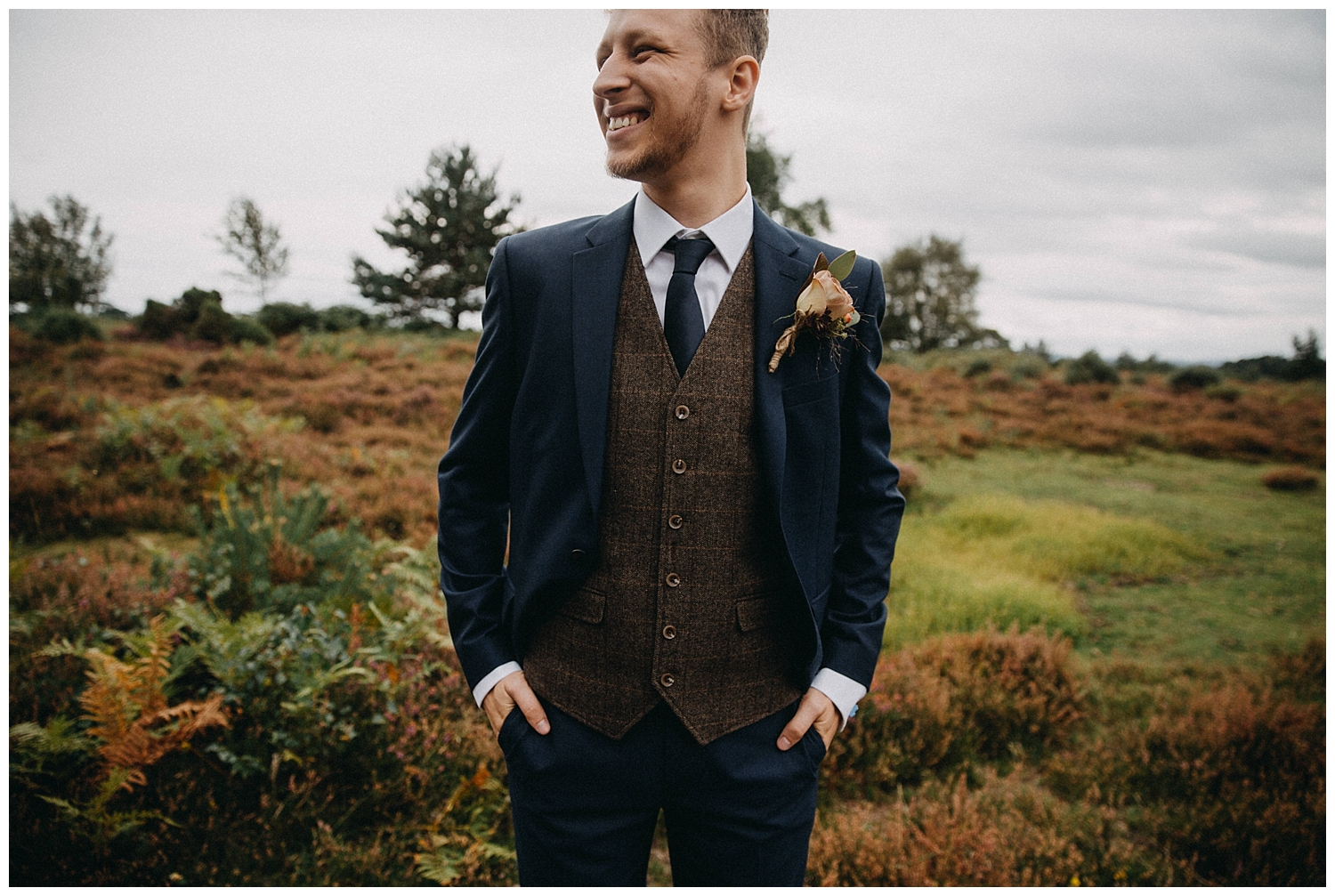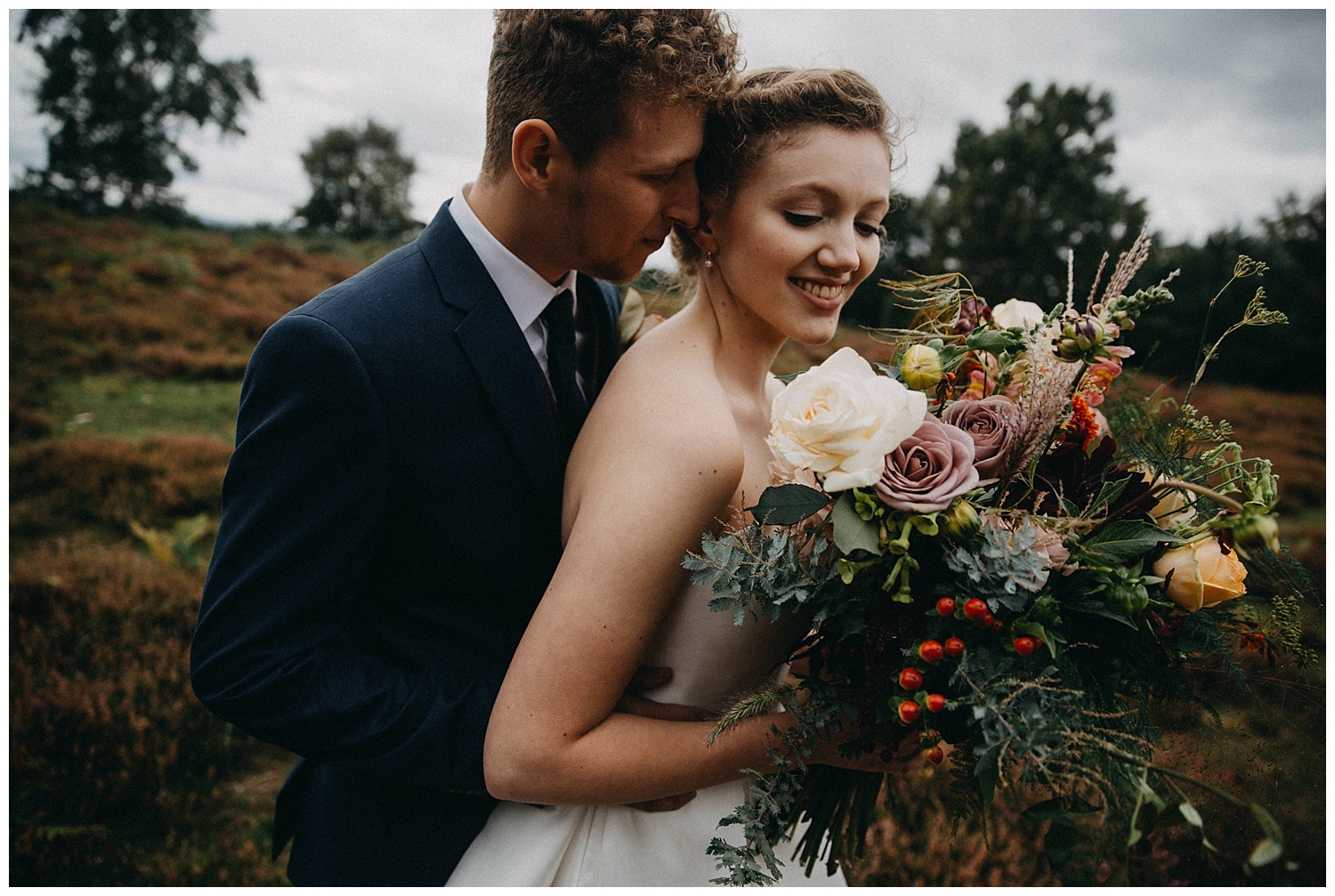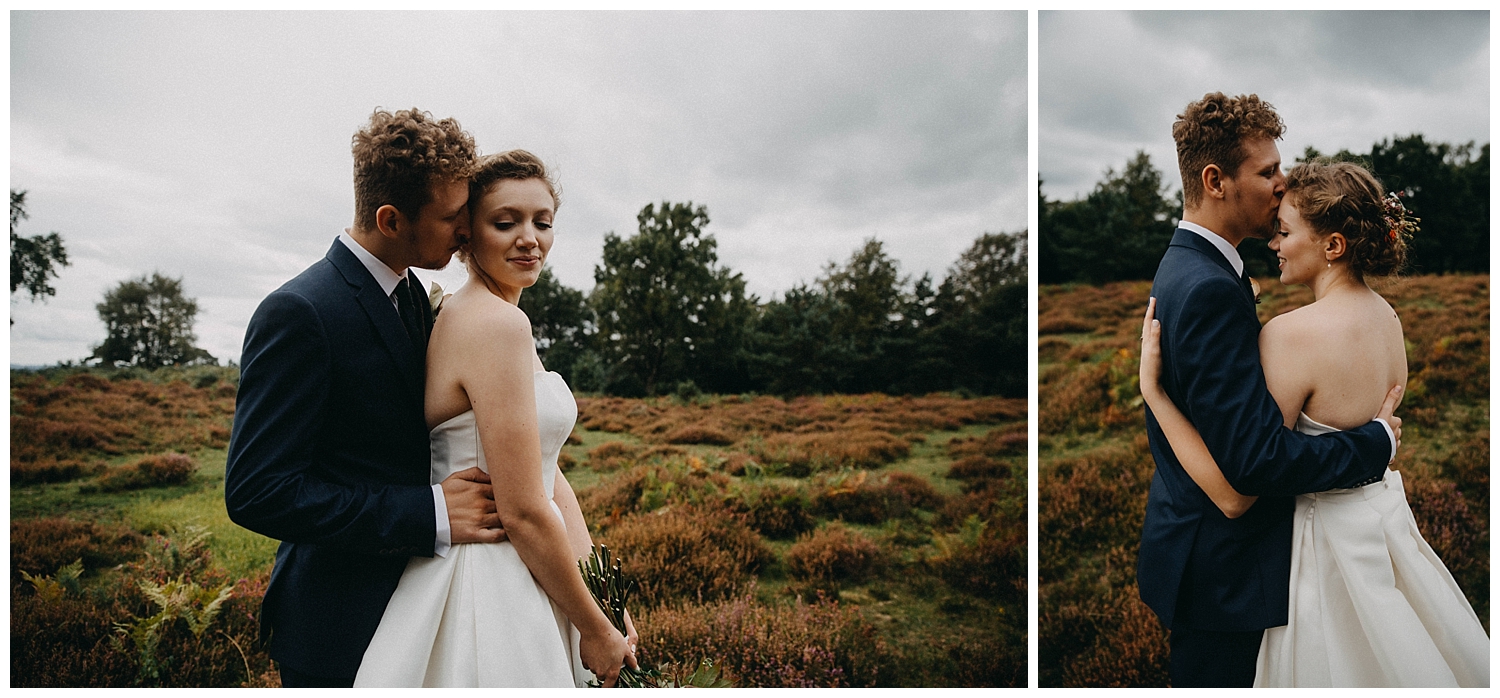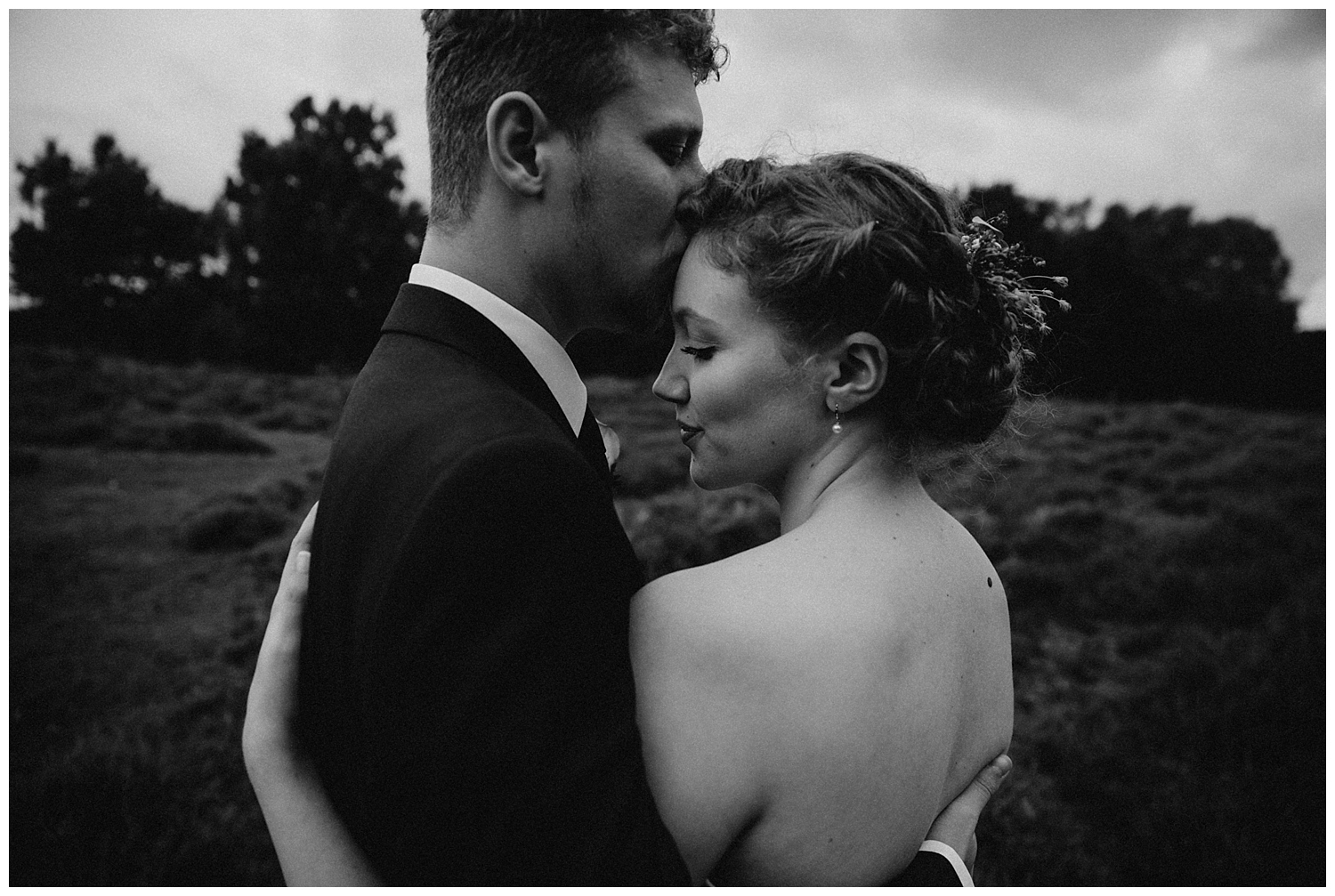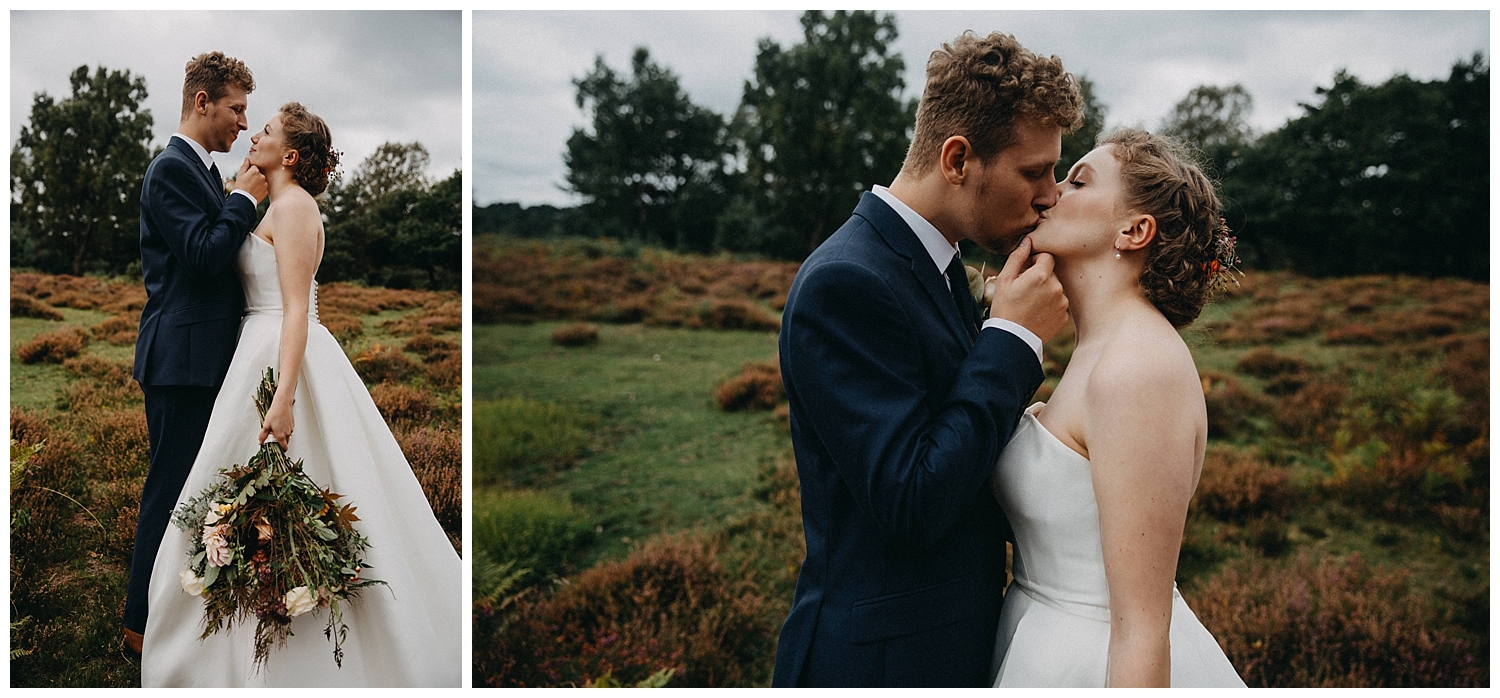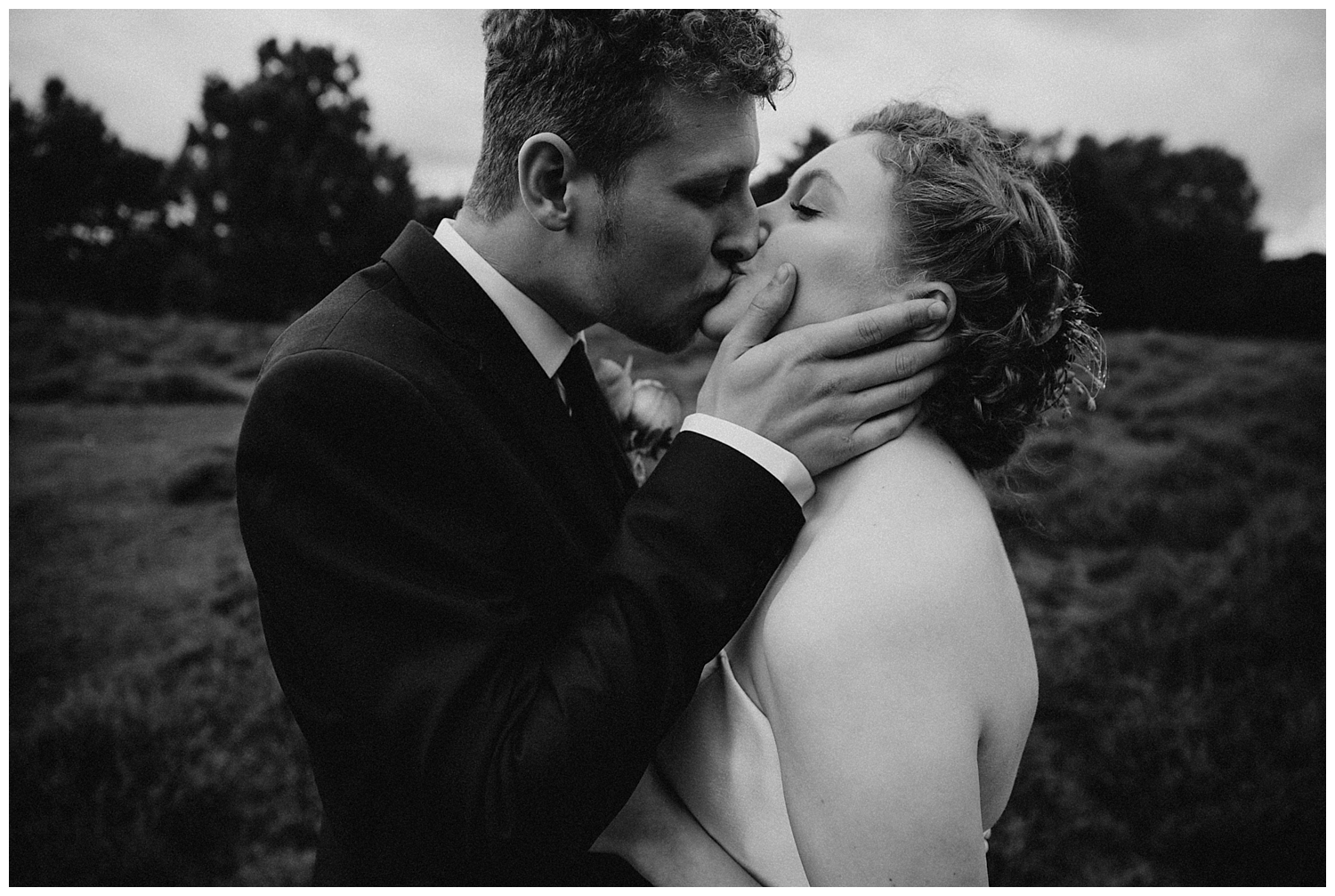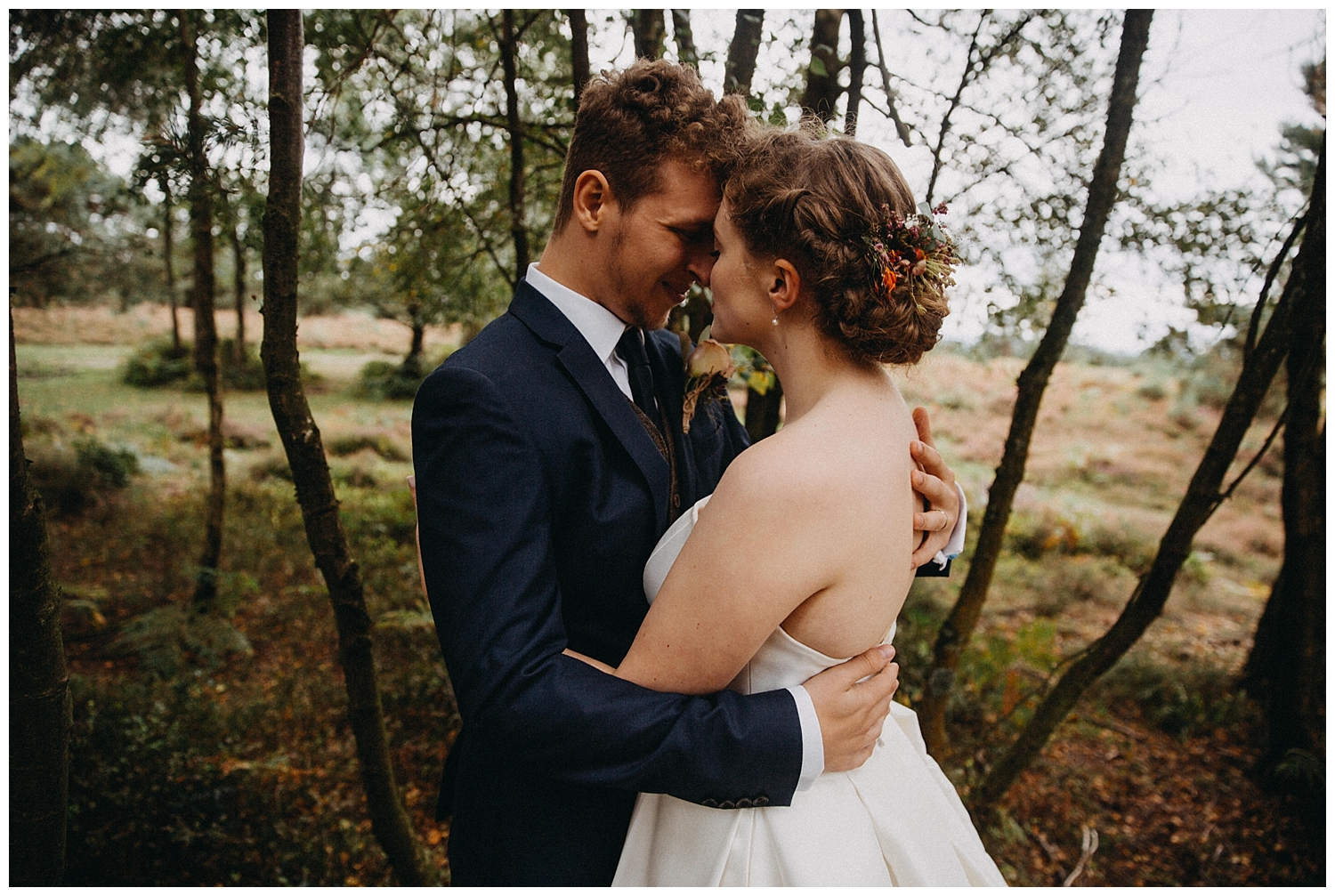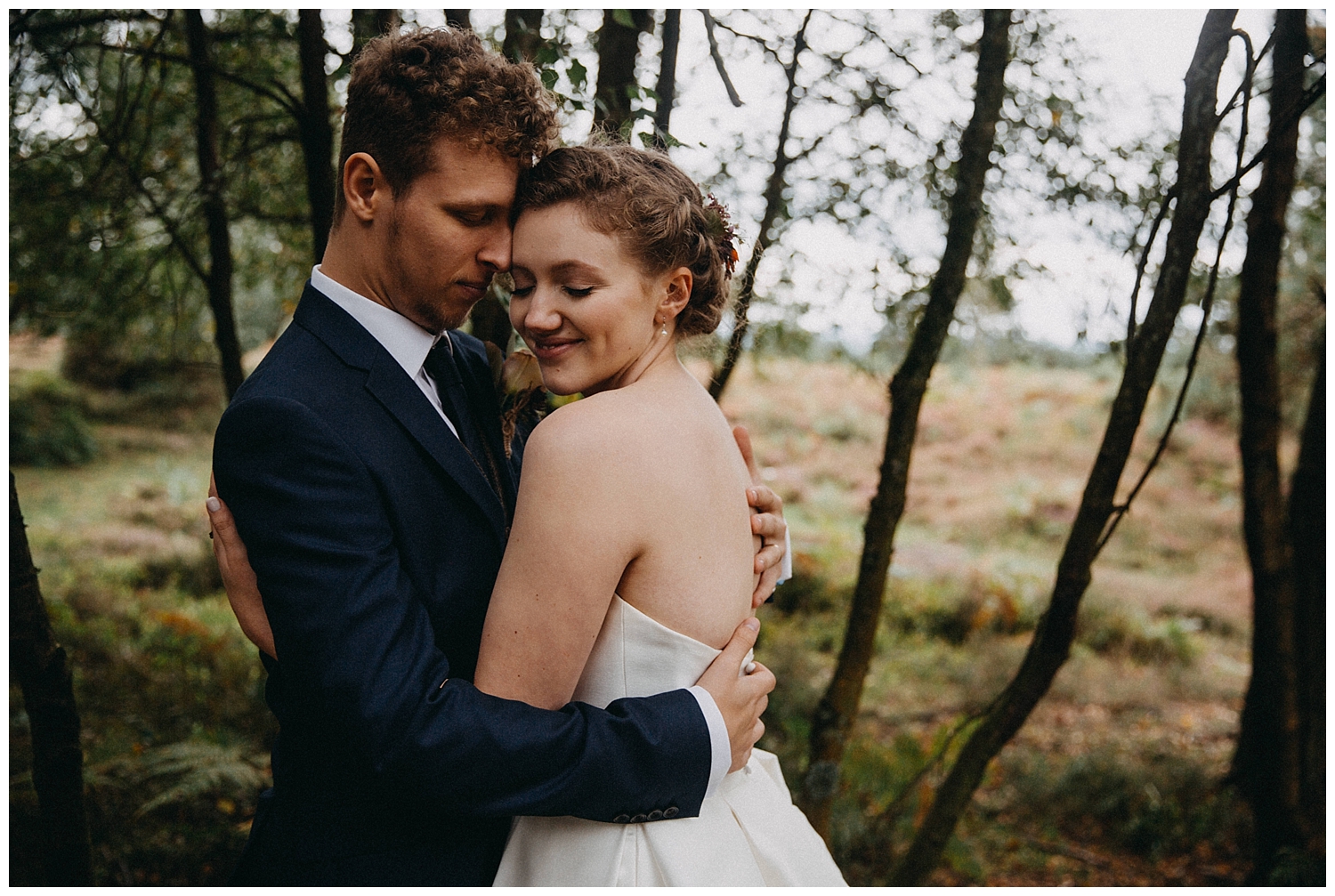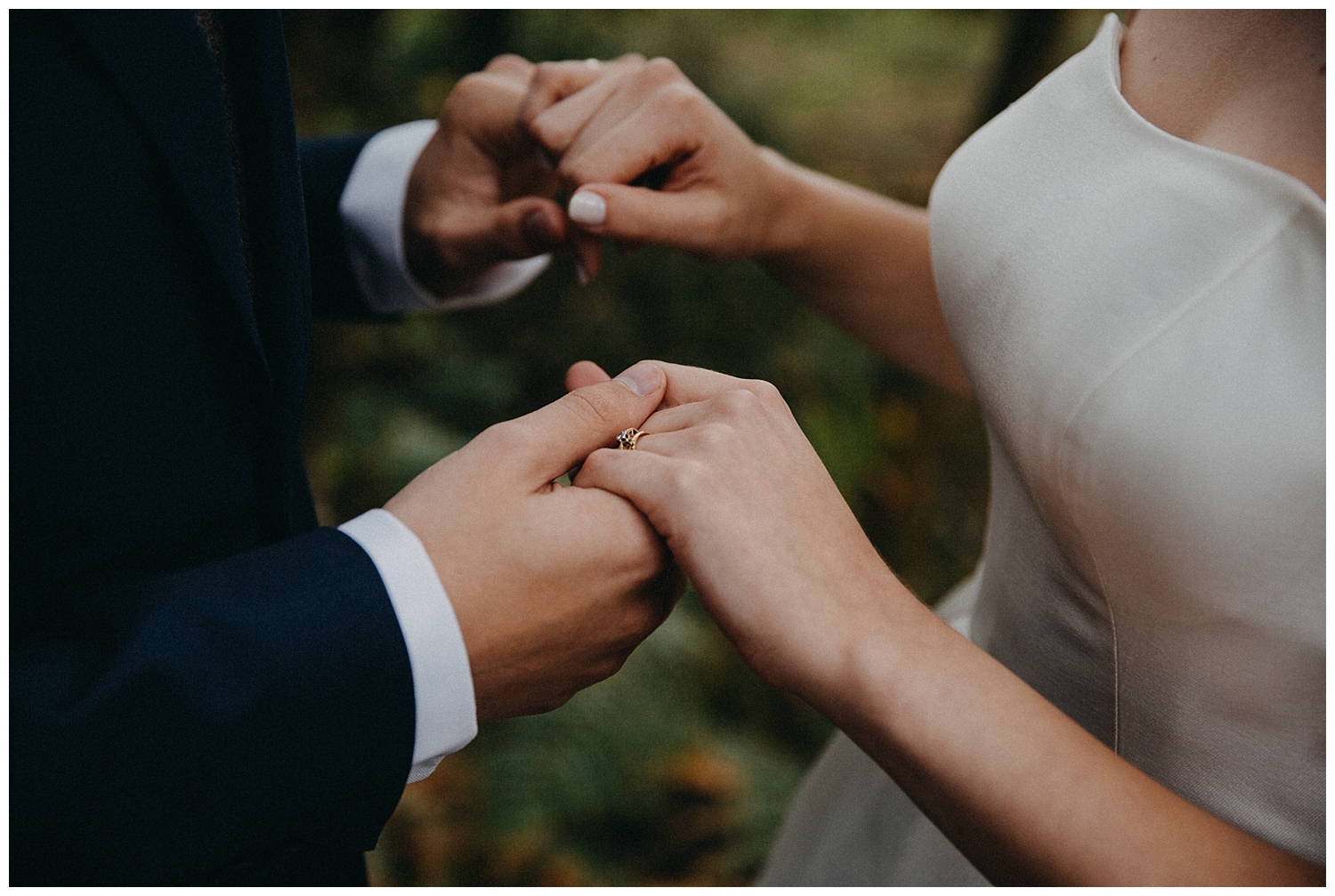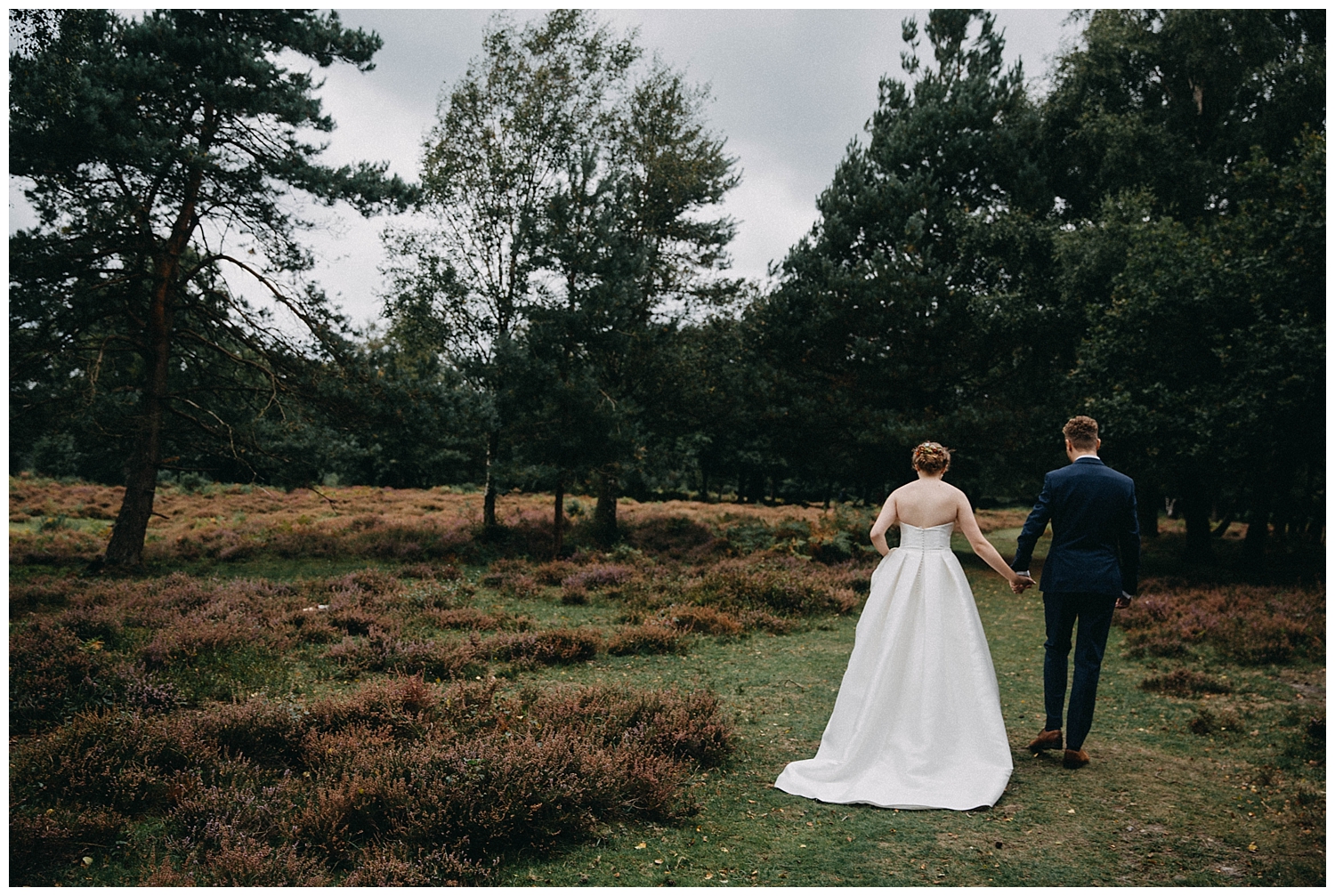 After the Mr and Mrs shoot, it was back to the church for their reception. The inside of Ellen and Jacob's church looked like a barn, so they had set up trestle tables, and lots of foliage. This created a lovely effect. The outside and inside were also covered with fairy lights, so when the sun went down, there was a really lovely atmosphere of people talking, and their guests were able to keep chatting outside because of the strung up lights.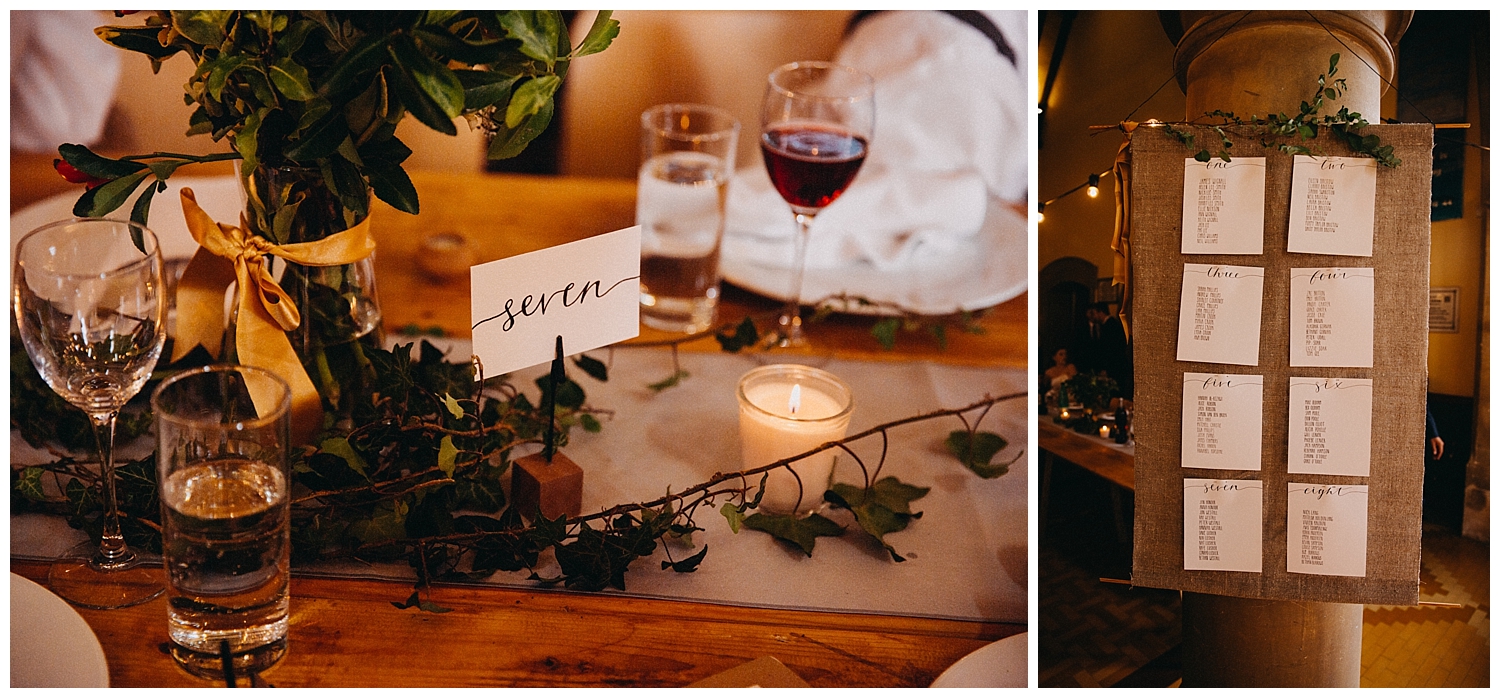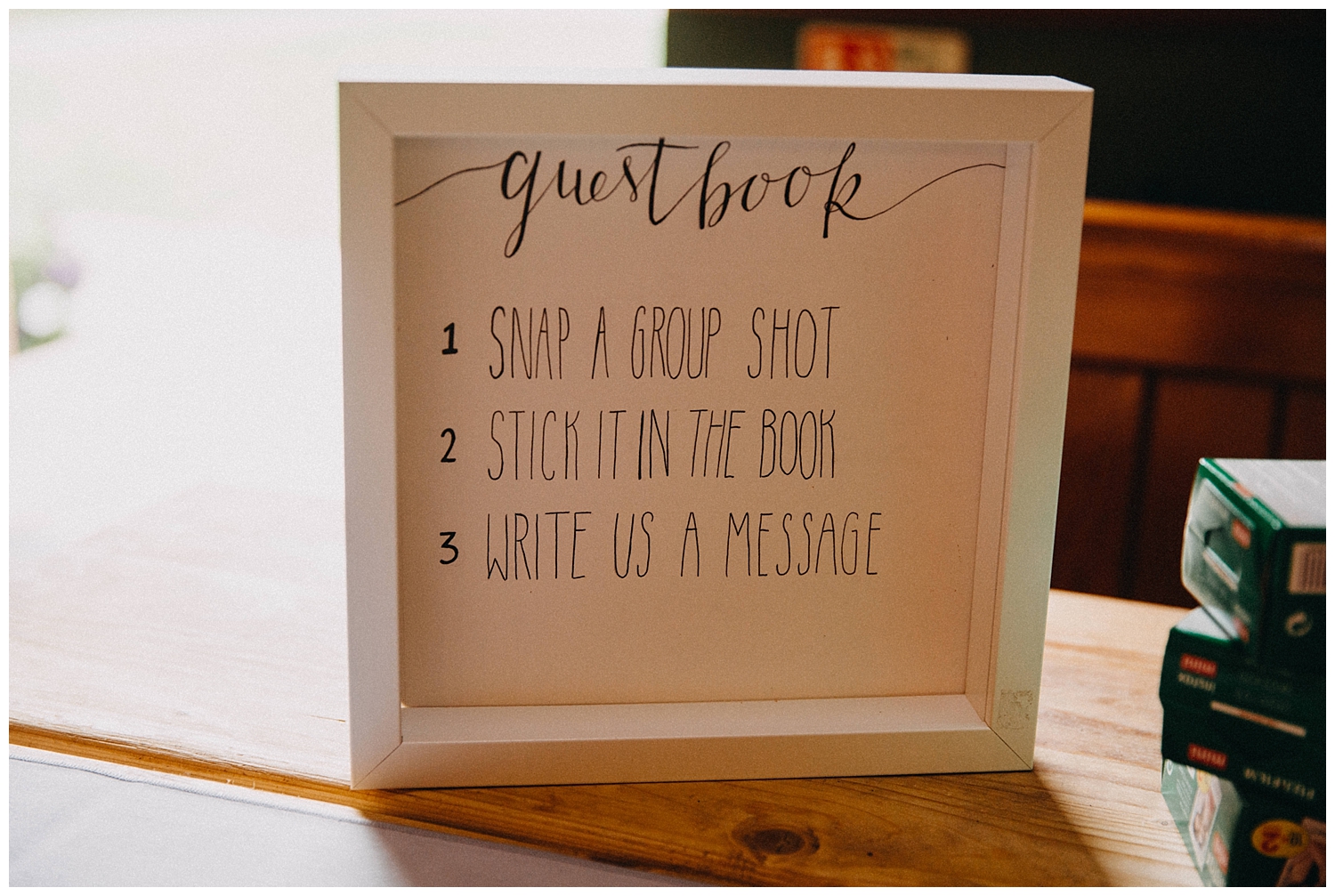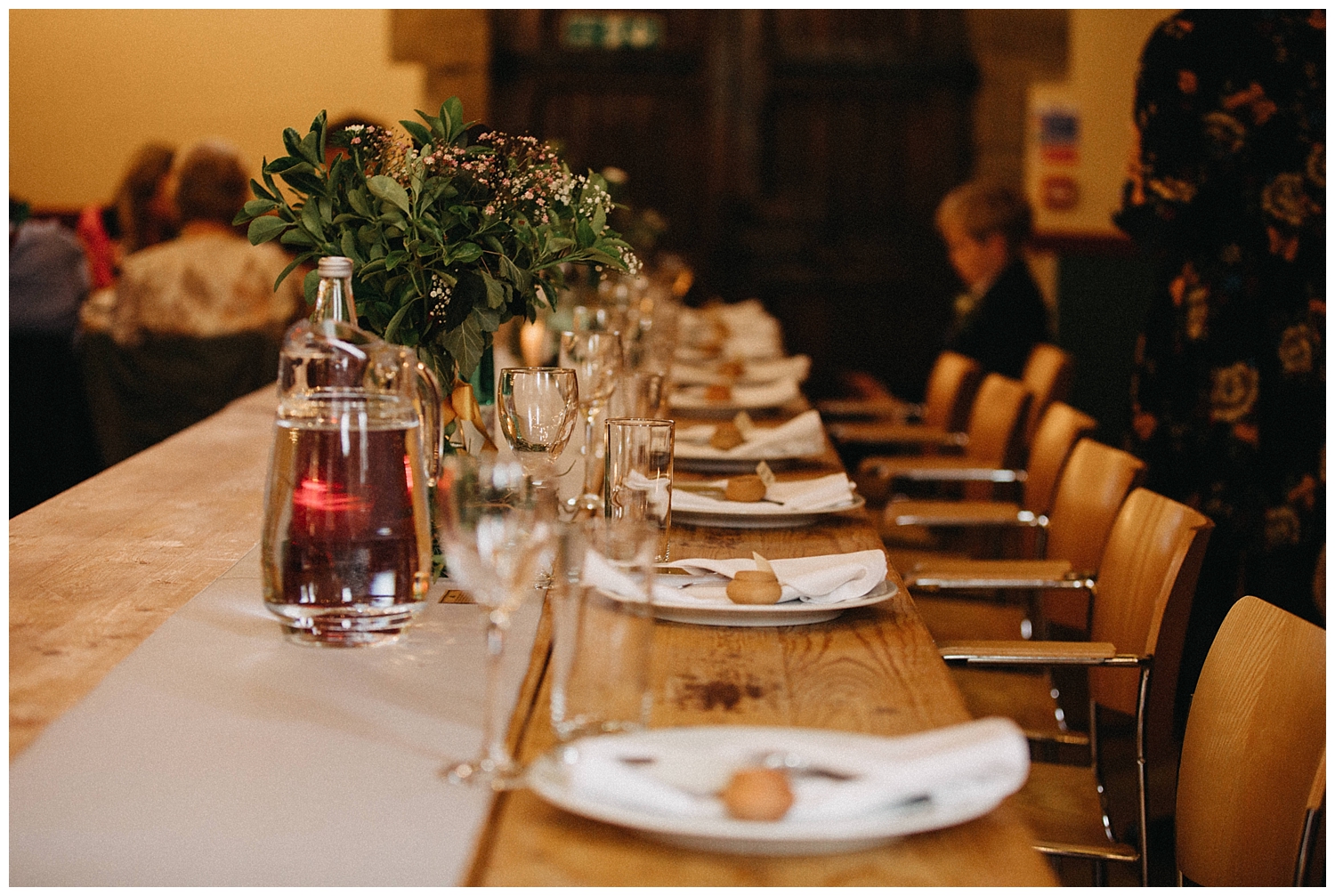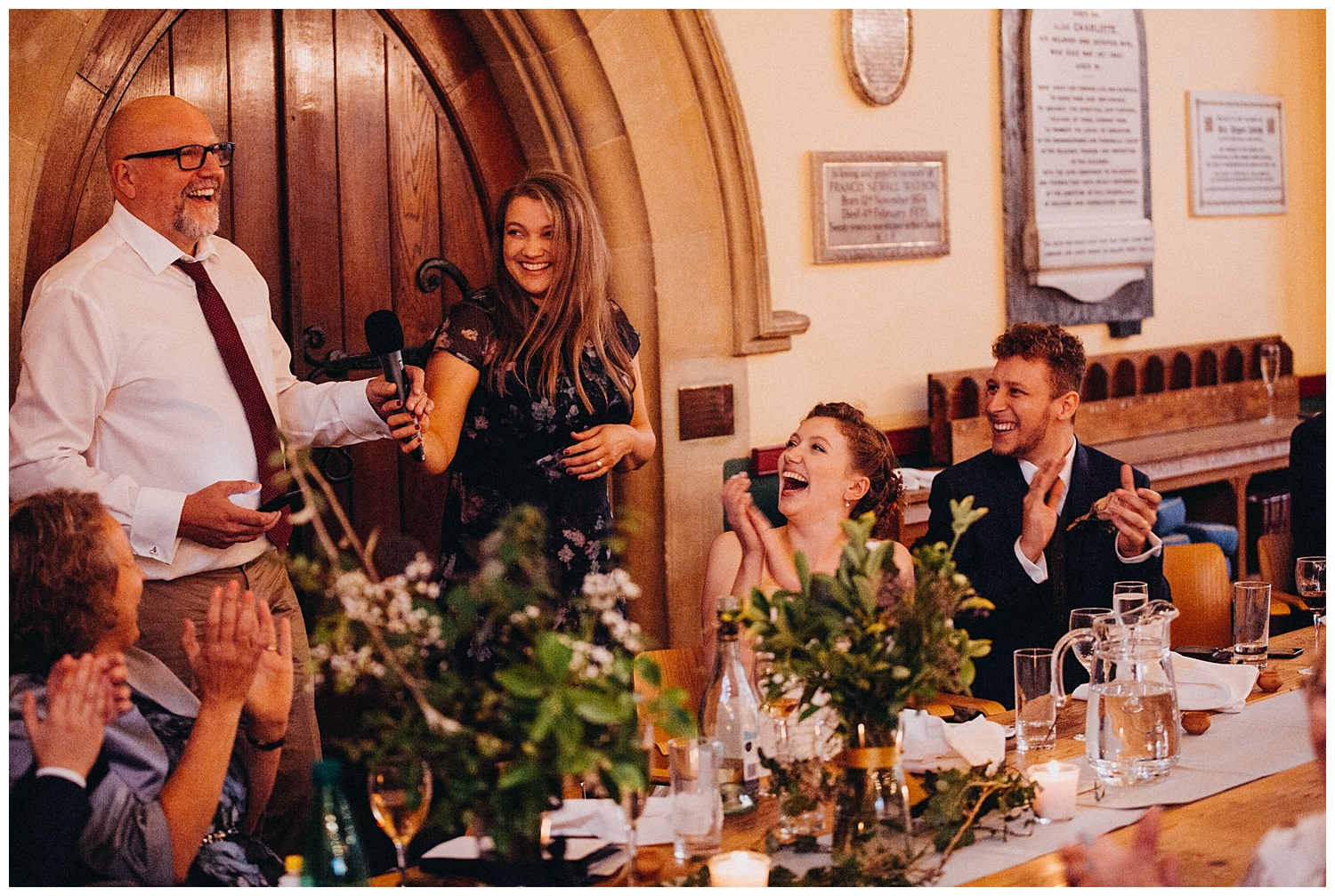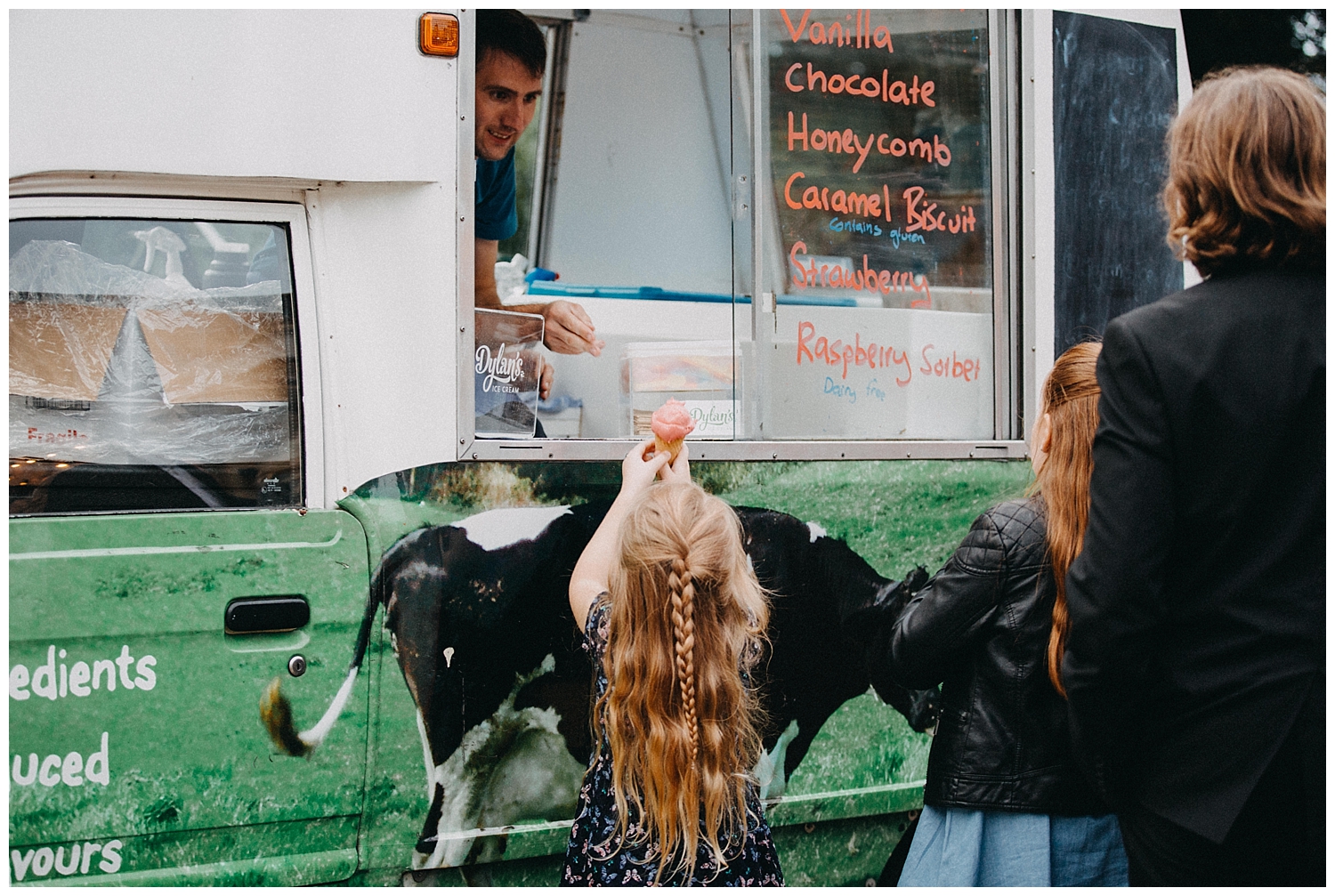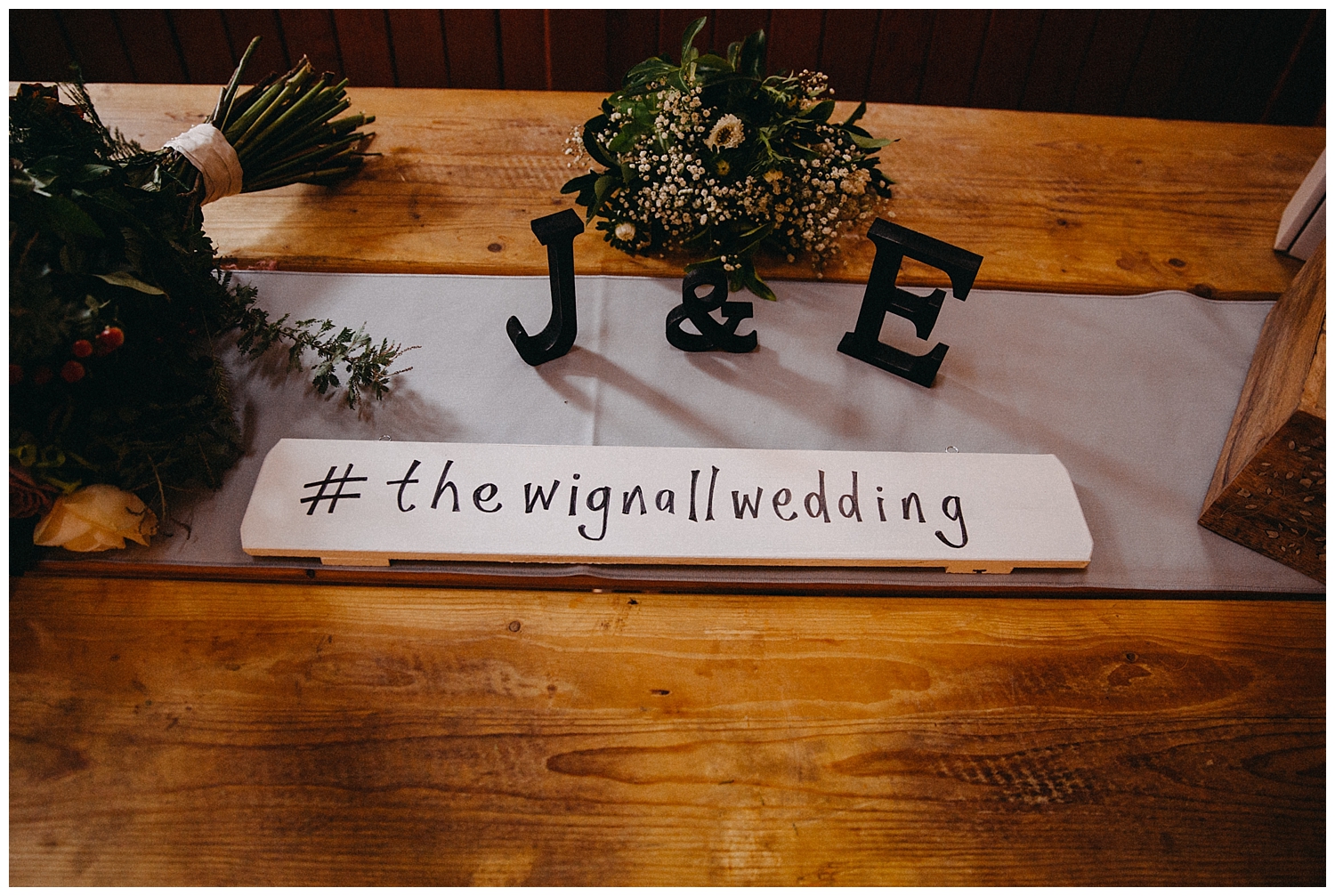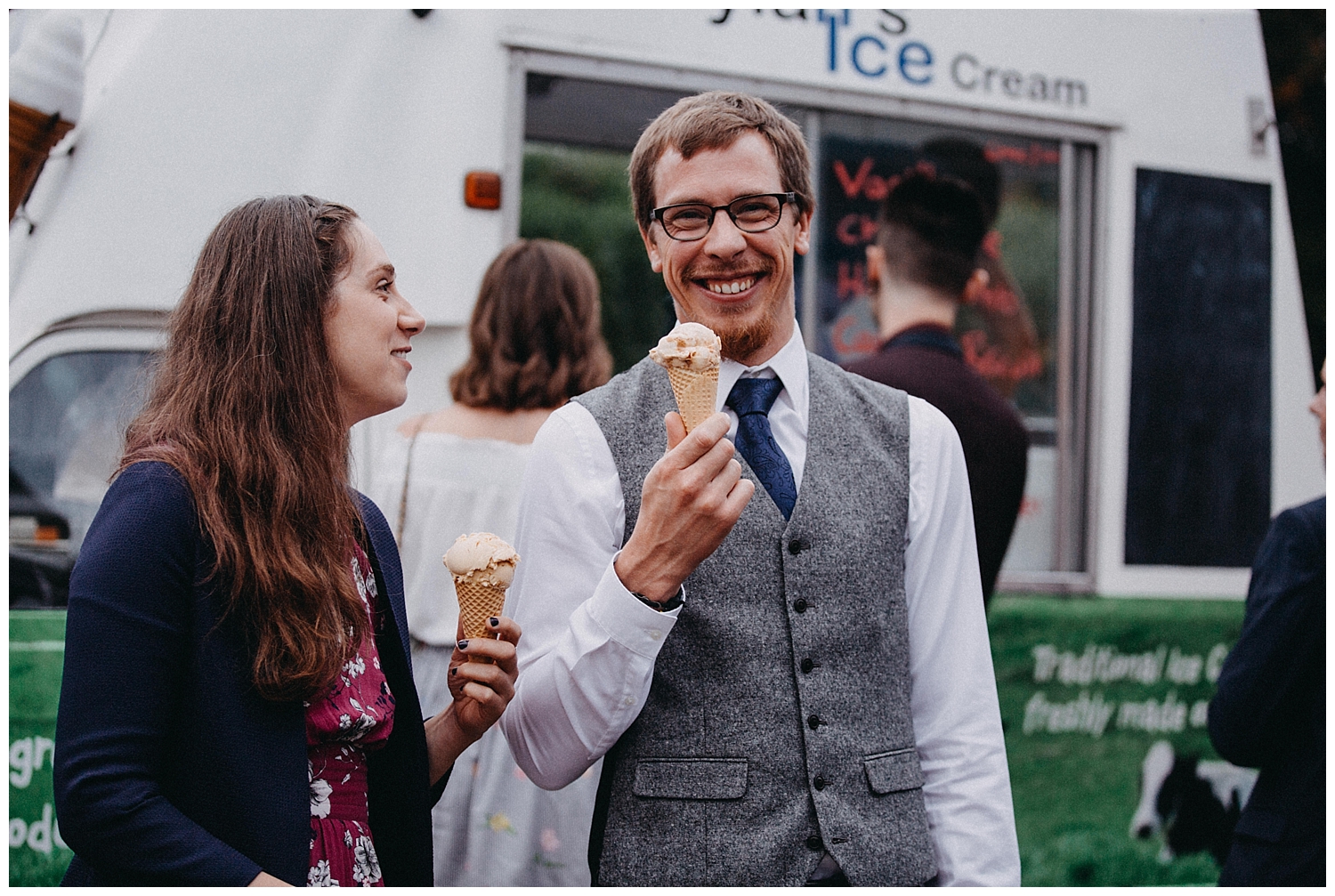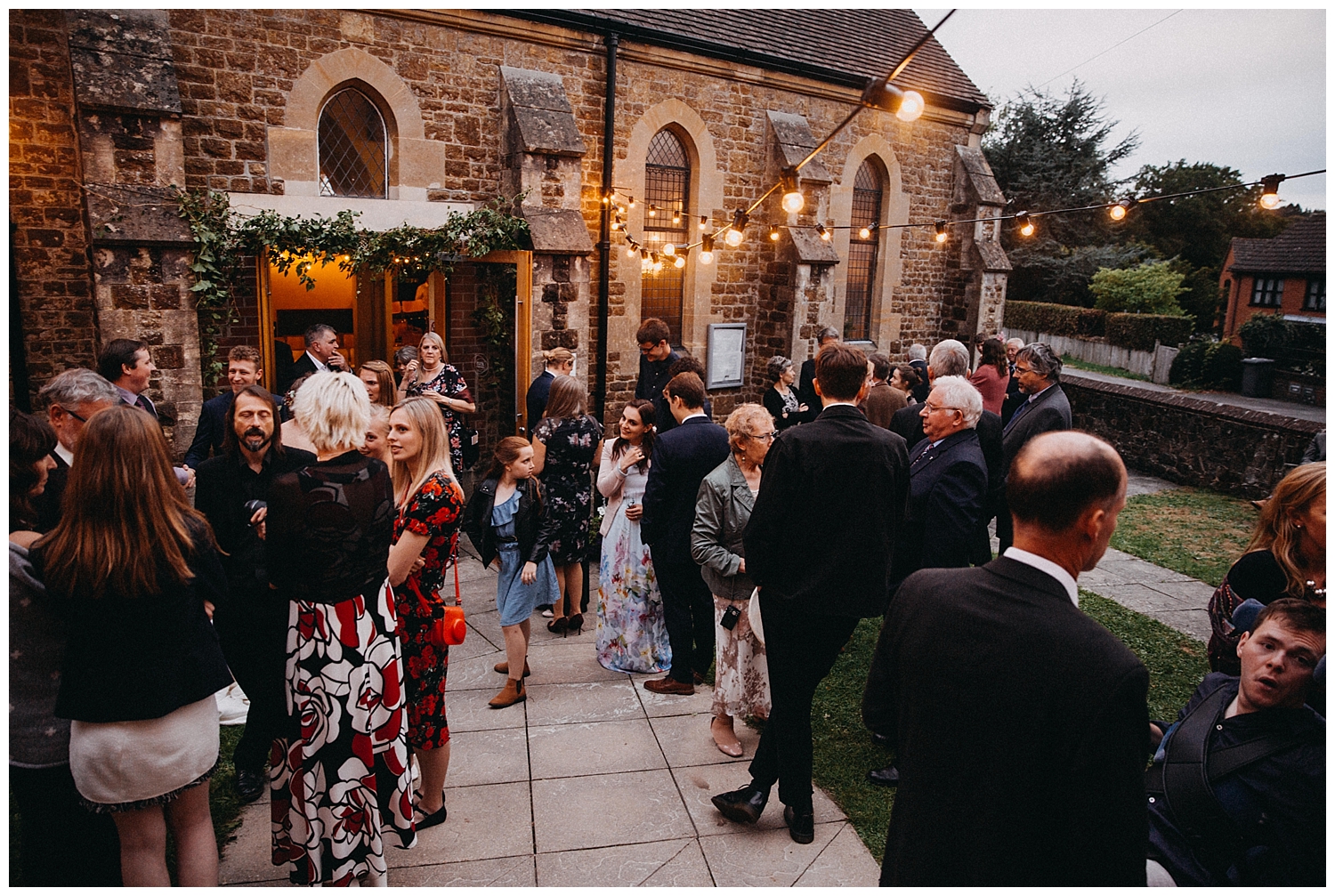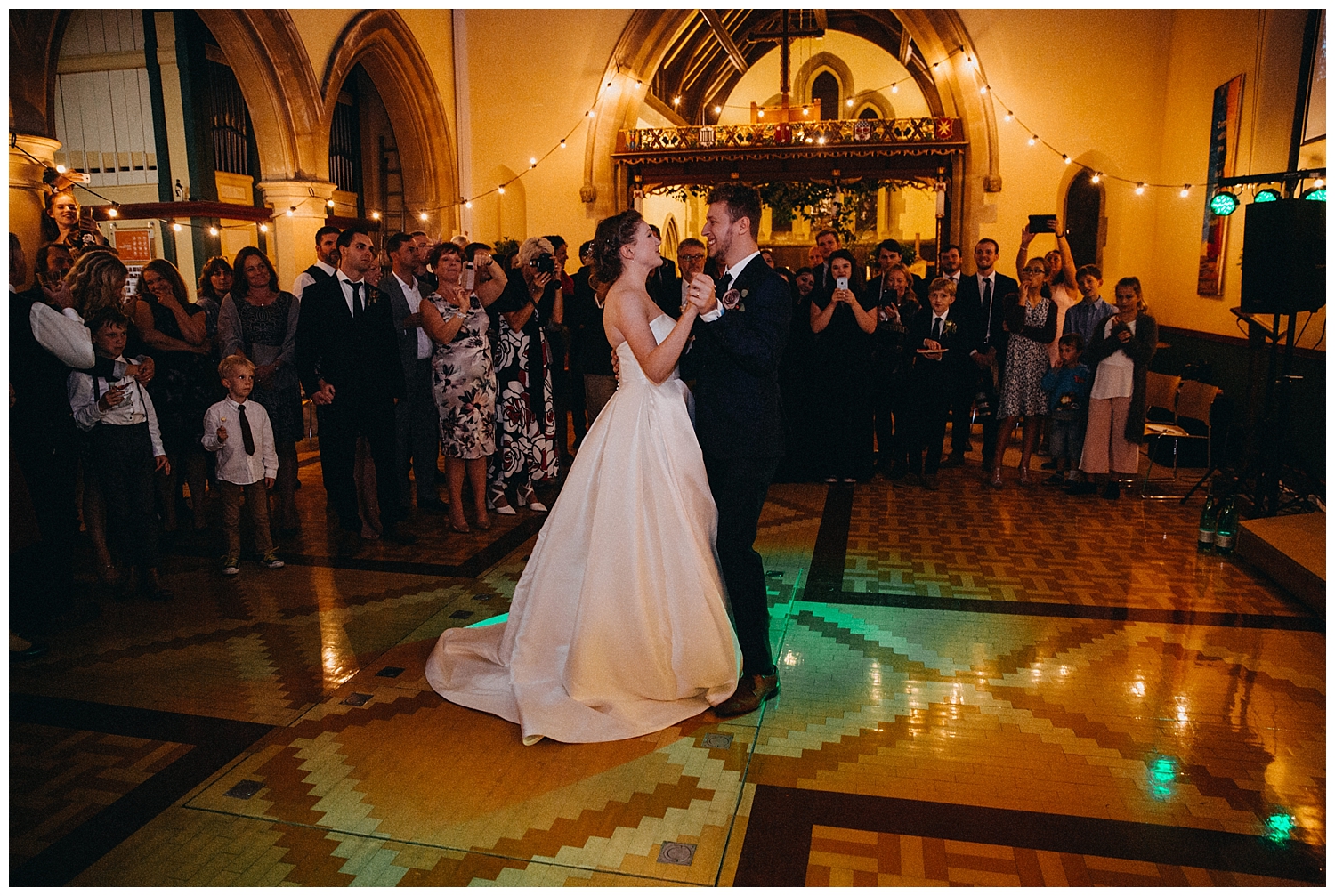 The evening finished off with a sparkler tunnel. I love sparkler shots, but you do have to time them right. We lined up everyone in two rows, and handed out all the sparklers. Every coupe of metres, there were people with lighters, and just as Ellen and Jacob started walking through the tunnel, we asked everyone to light up their sparklers. It was completely dark outside at this point. The effect looked stunning.