Vikki and Steve's Herons Farm wedding was a beautiful day, full of outdoor games, laughter, and sun. It was a gorgeously warm day, which made the outdoor games around the farm so much fun. Because it was lovely and sunny, they also got to hold their ceremony outside as well.
Vikki and her bridesmaids started off the day upstairs in the farm house at Herons Farm. The bridal prep was well underway when I and my assistant arrived. The bridesmaids were starting to delicately tie their bouquets with ribbon. The finished bouquets looked lovely.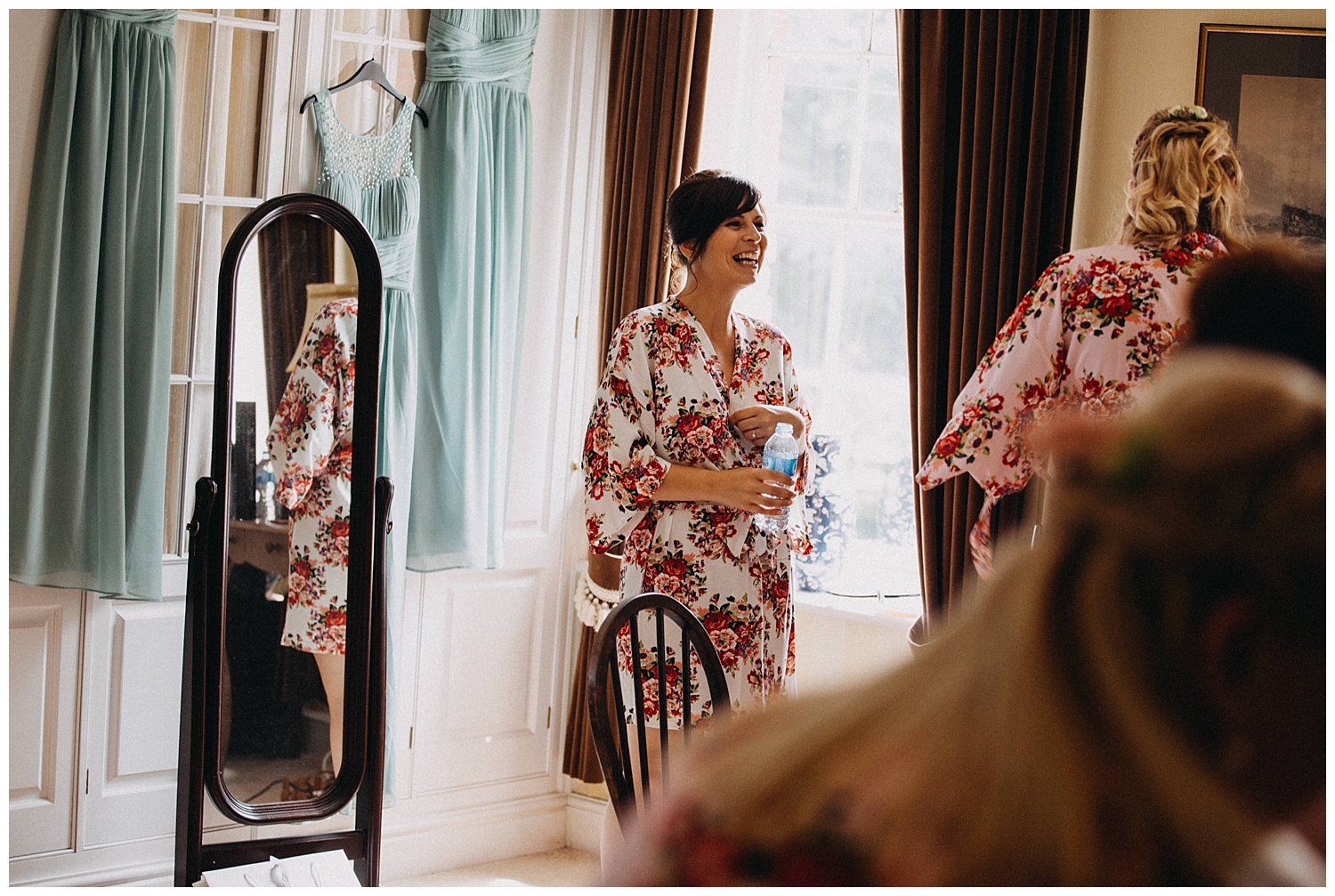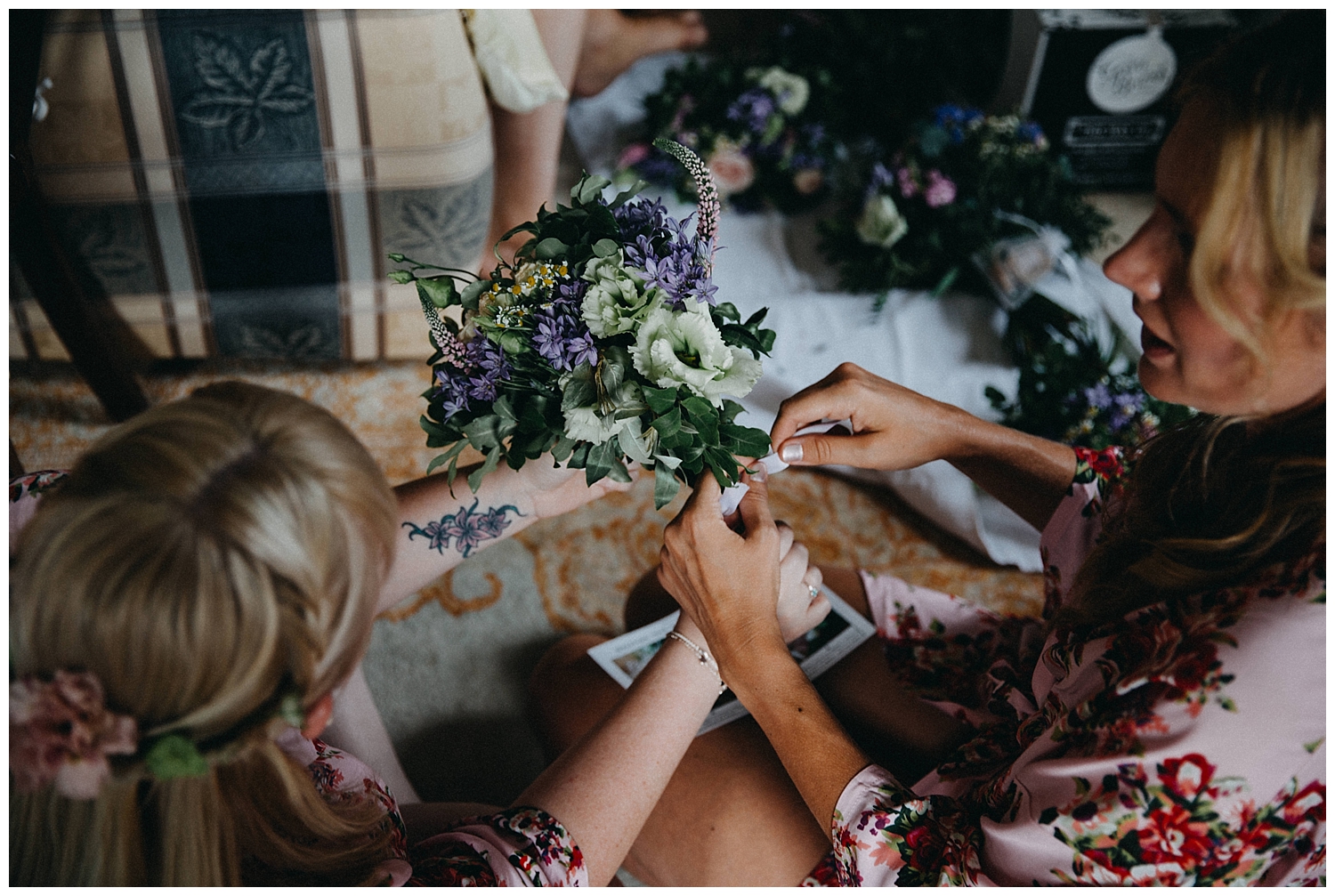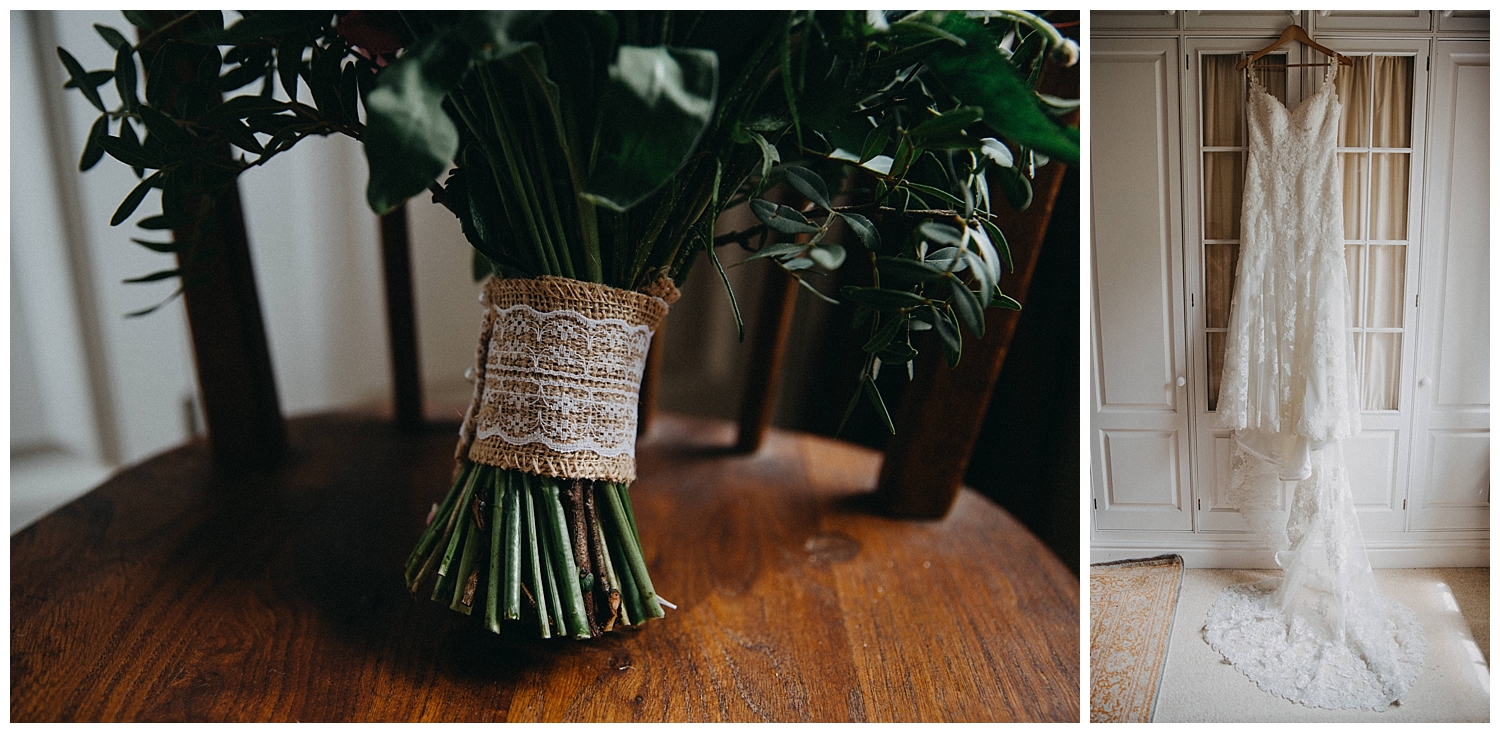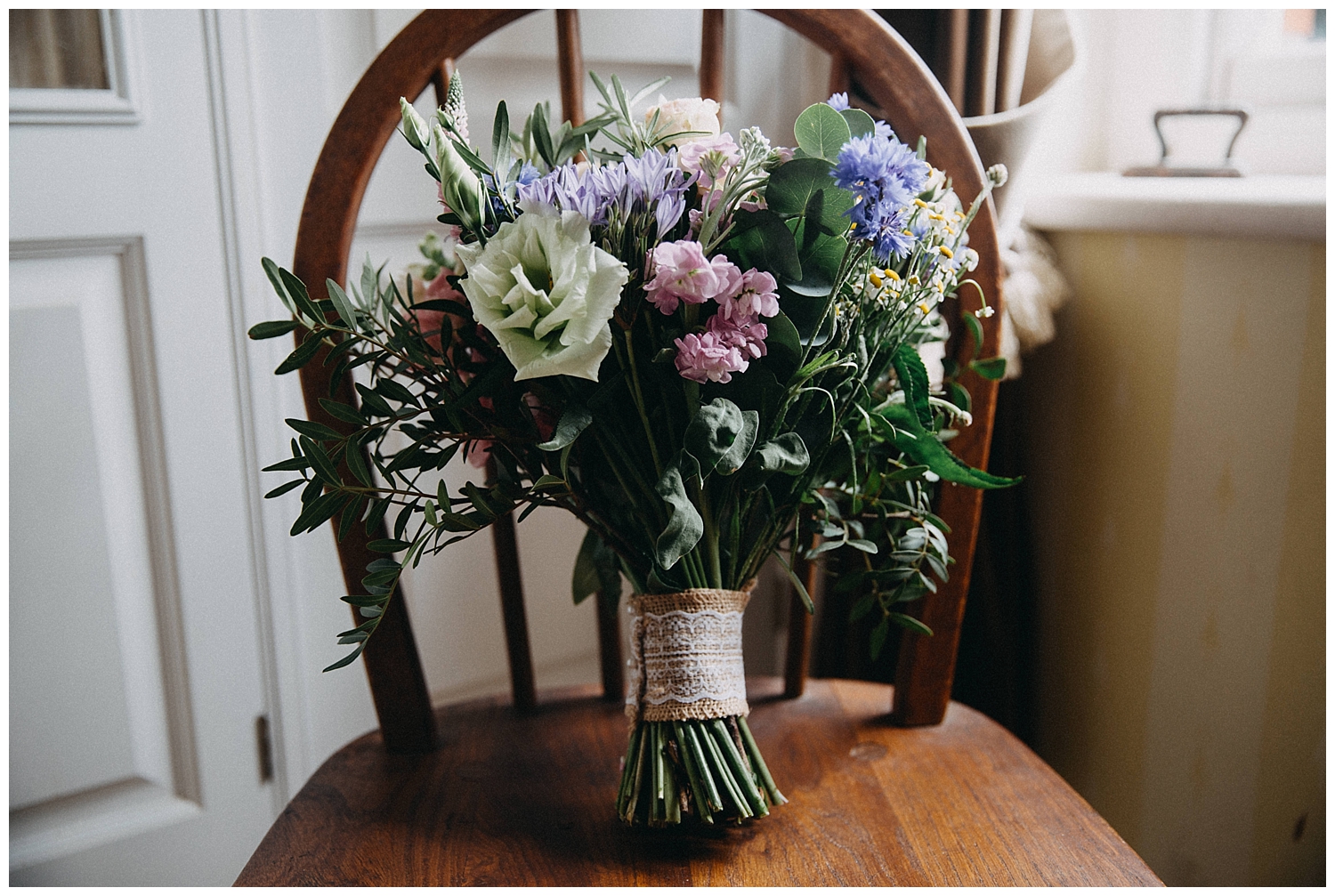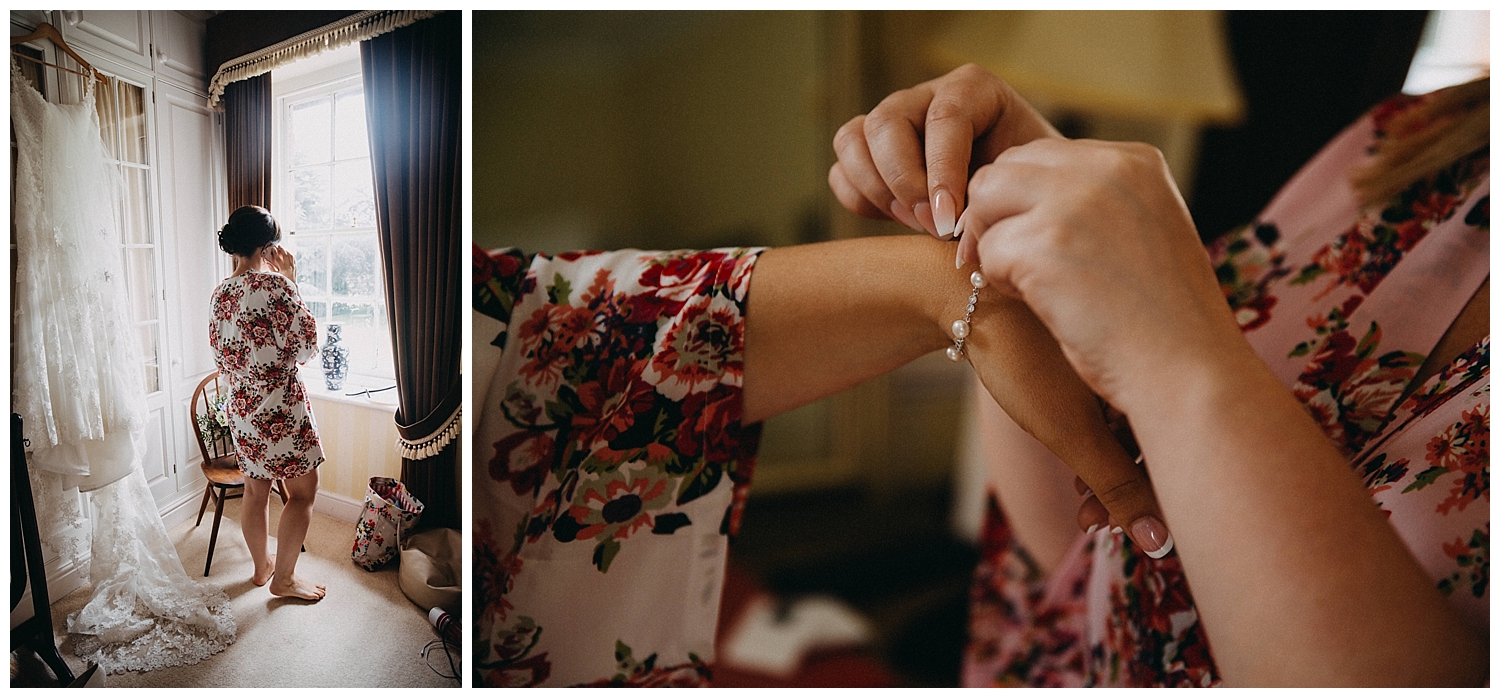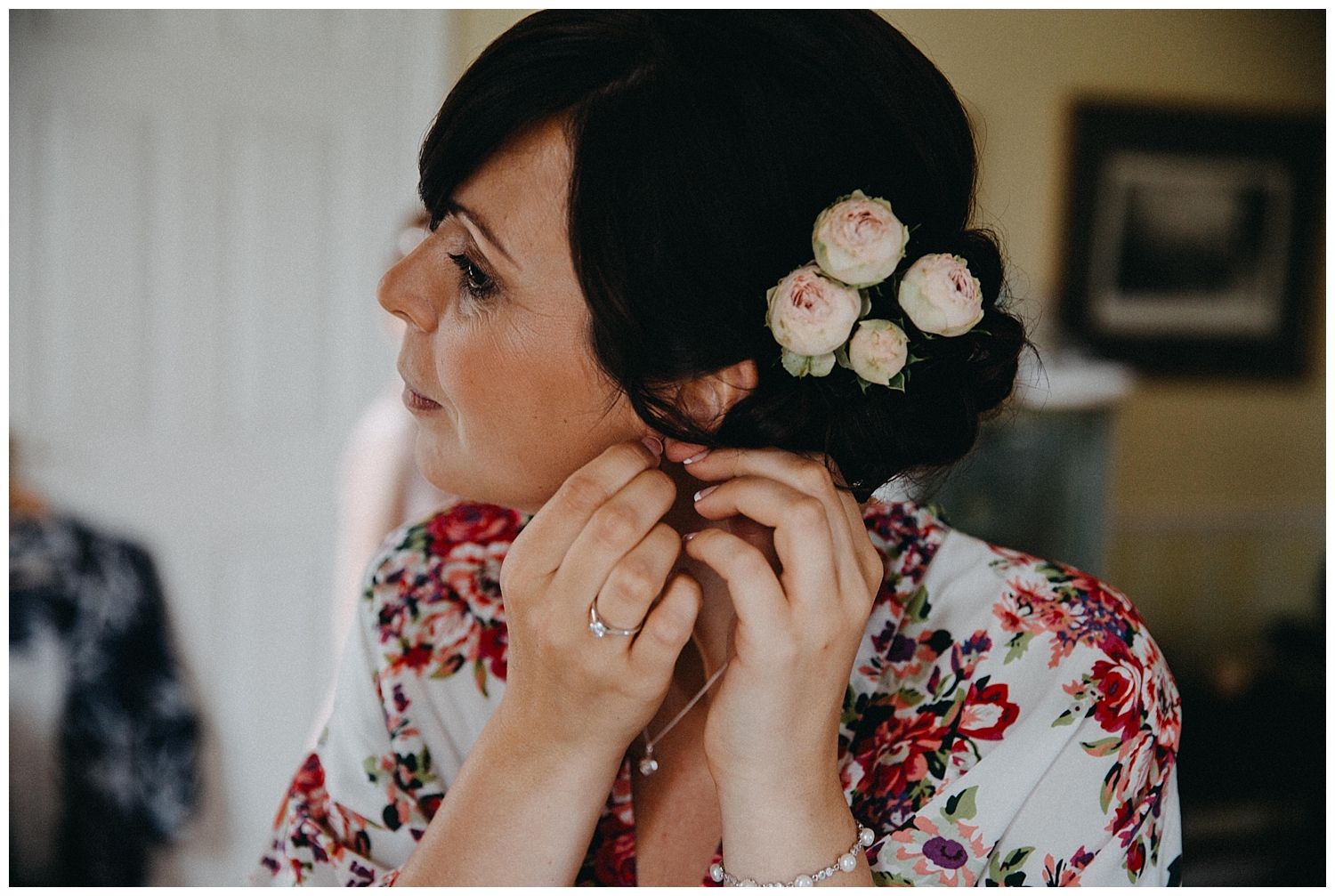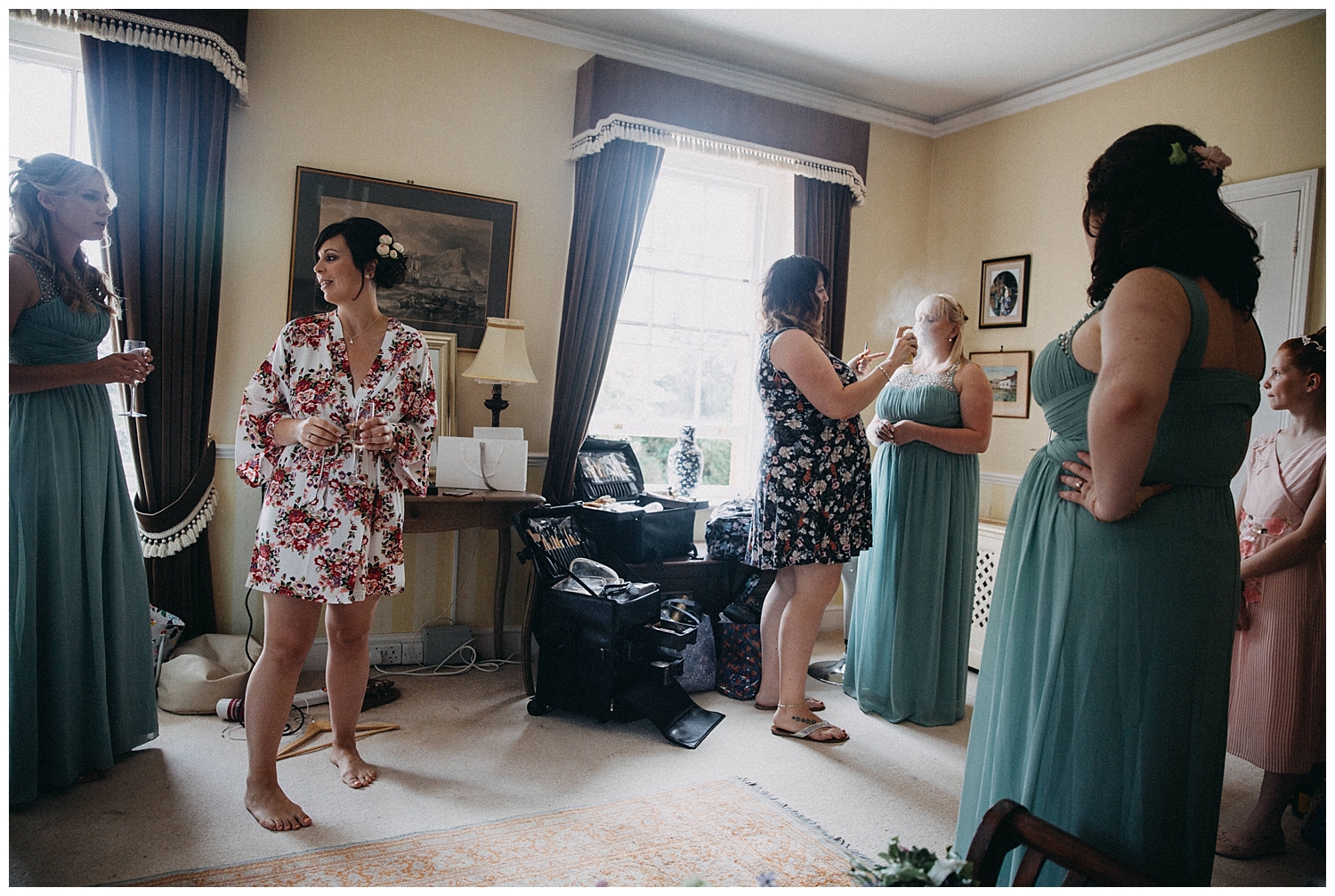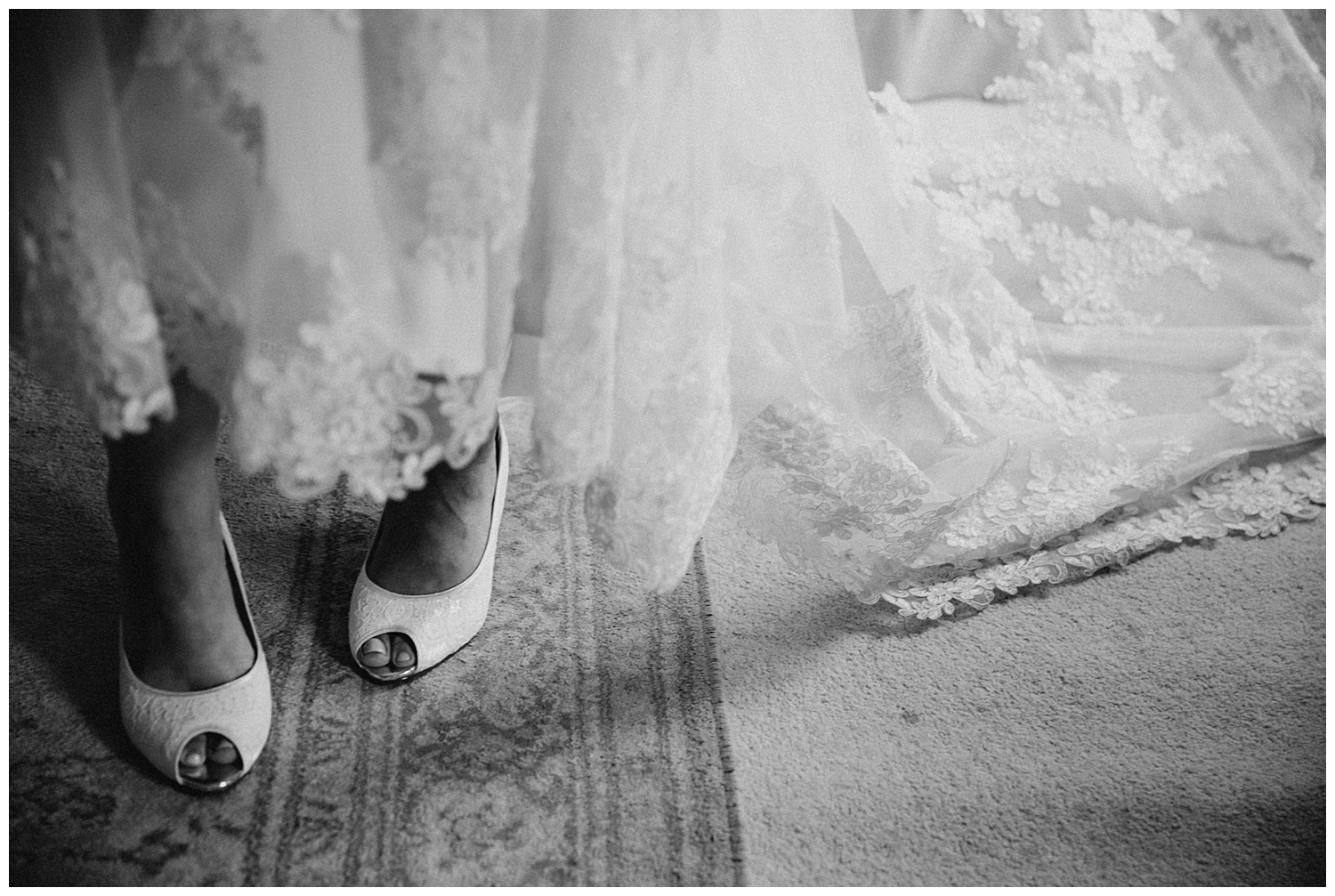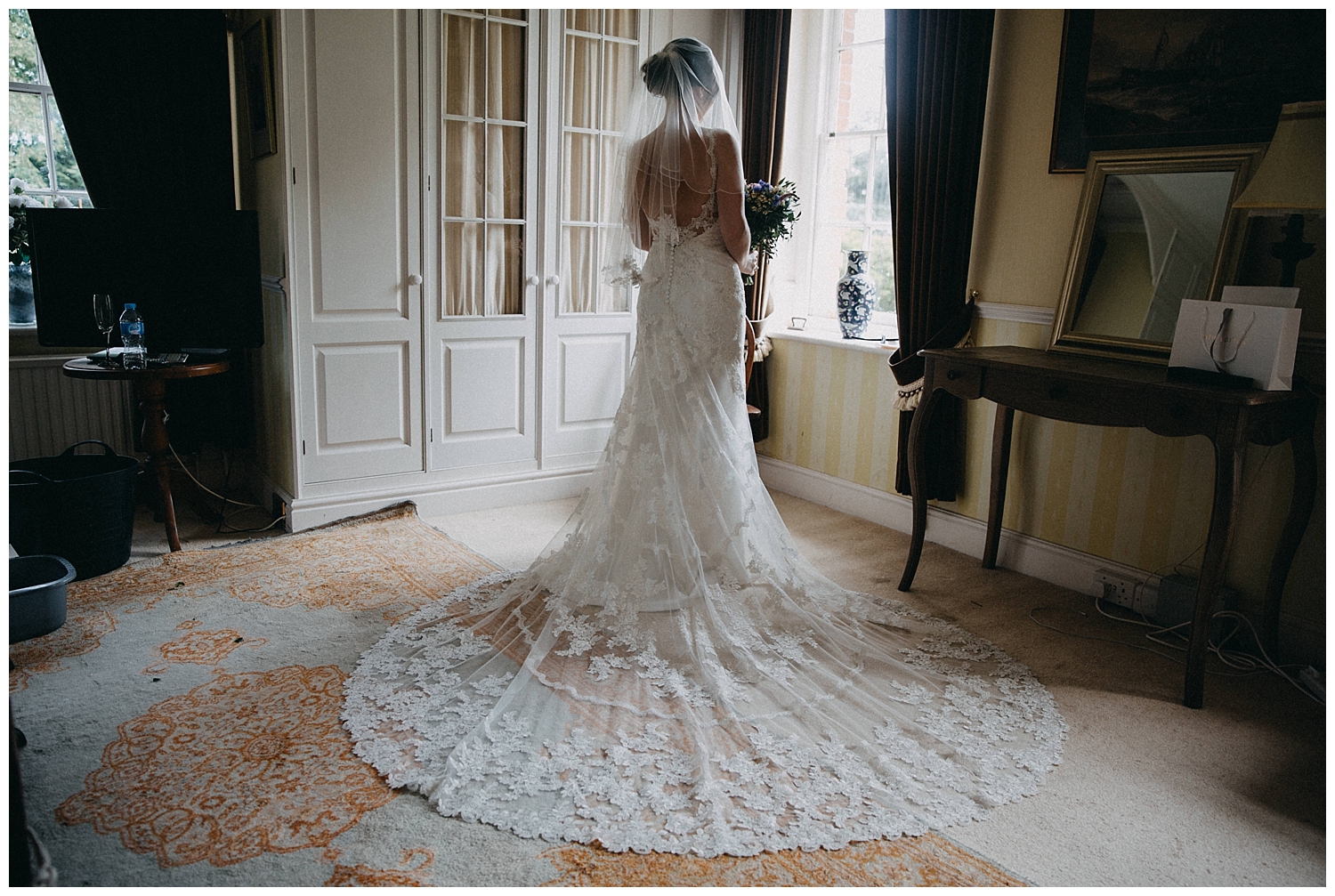 Halfway through the morning the Groom and his groomsmen arrived, and they started getting ready across the courtyard. With great concentration, after being shown how to attach their boutonnieres to their suit jackets, they succeeded in securing them in the right place. Once this was done, they went outside to welcome the guests, and enjoy a drink in the afternoon sunshine.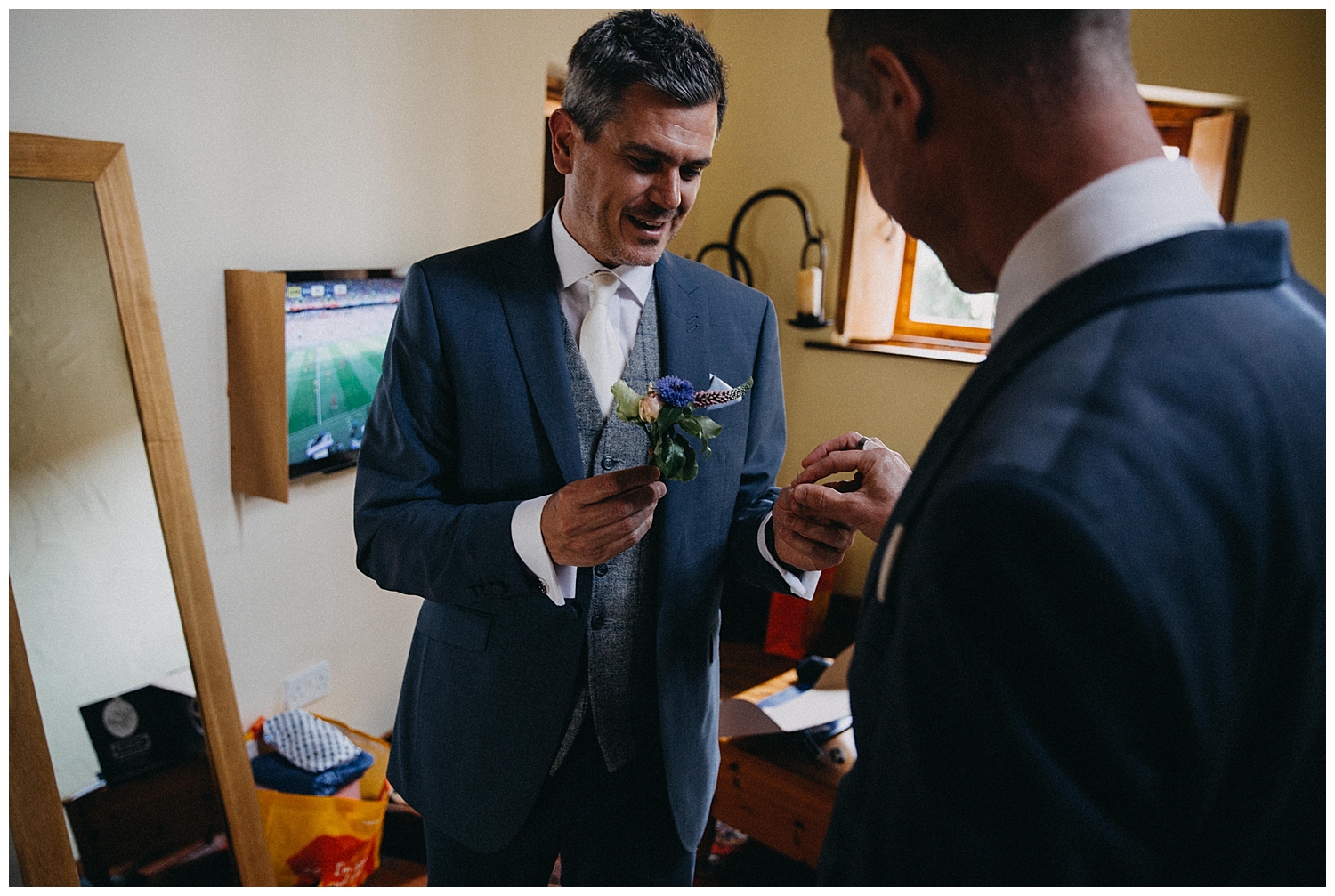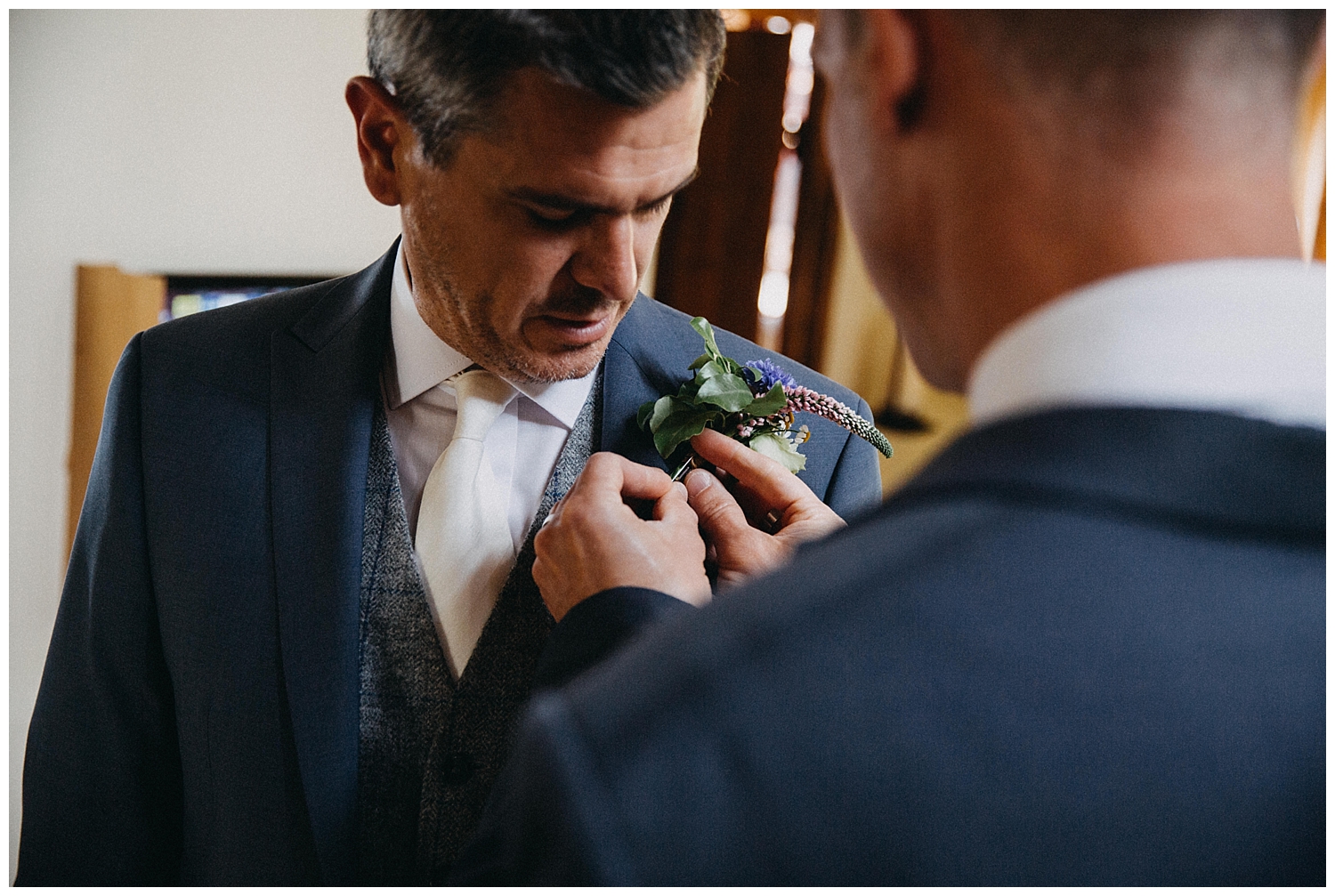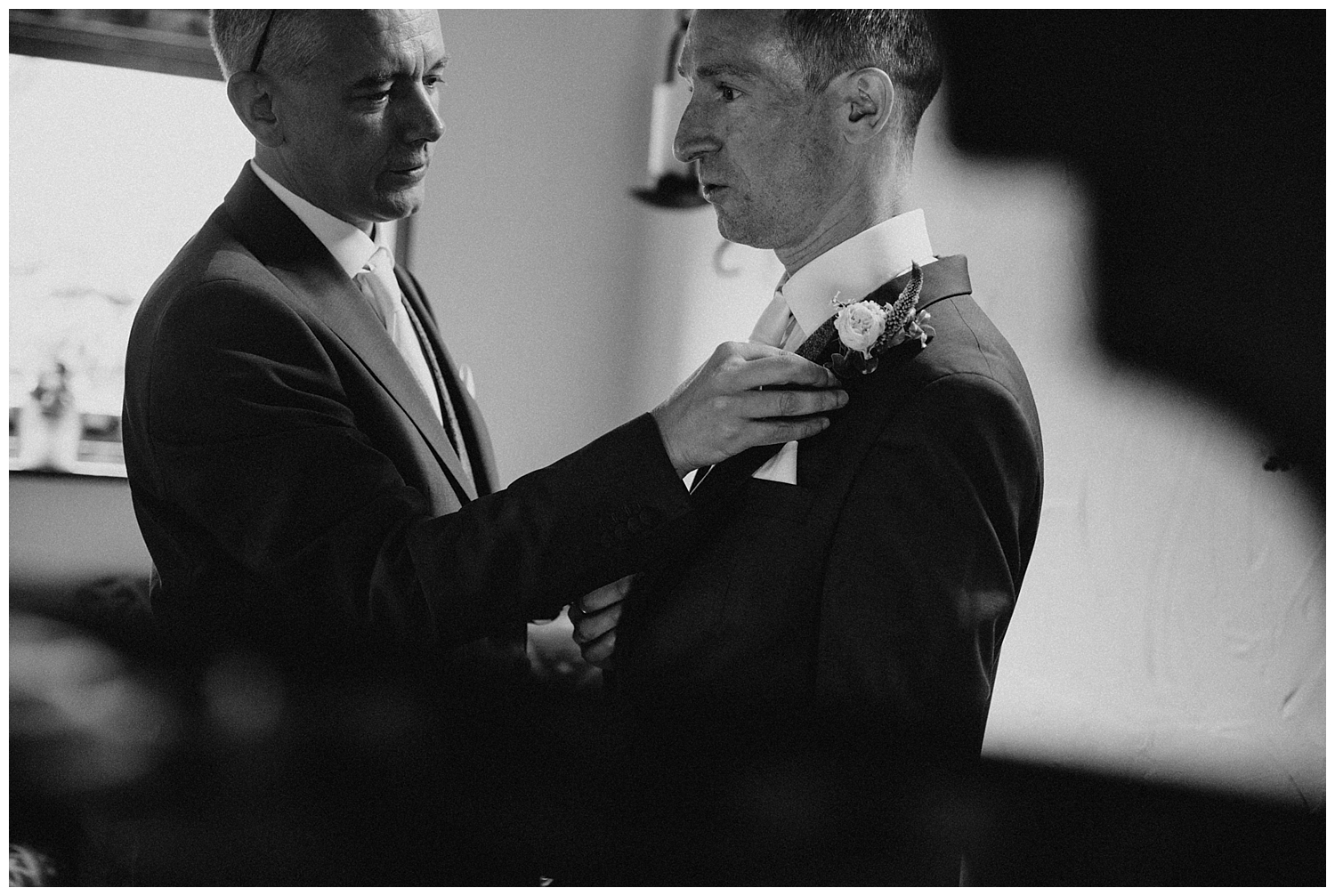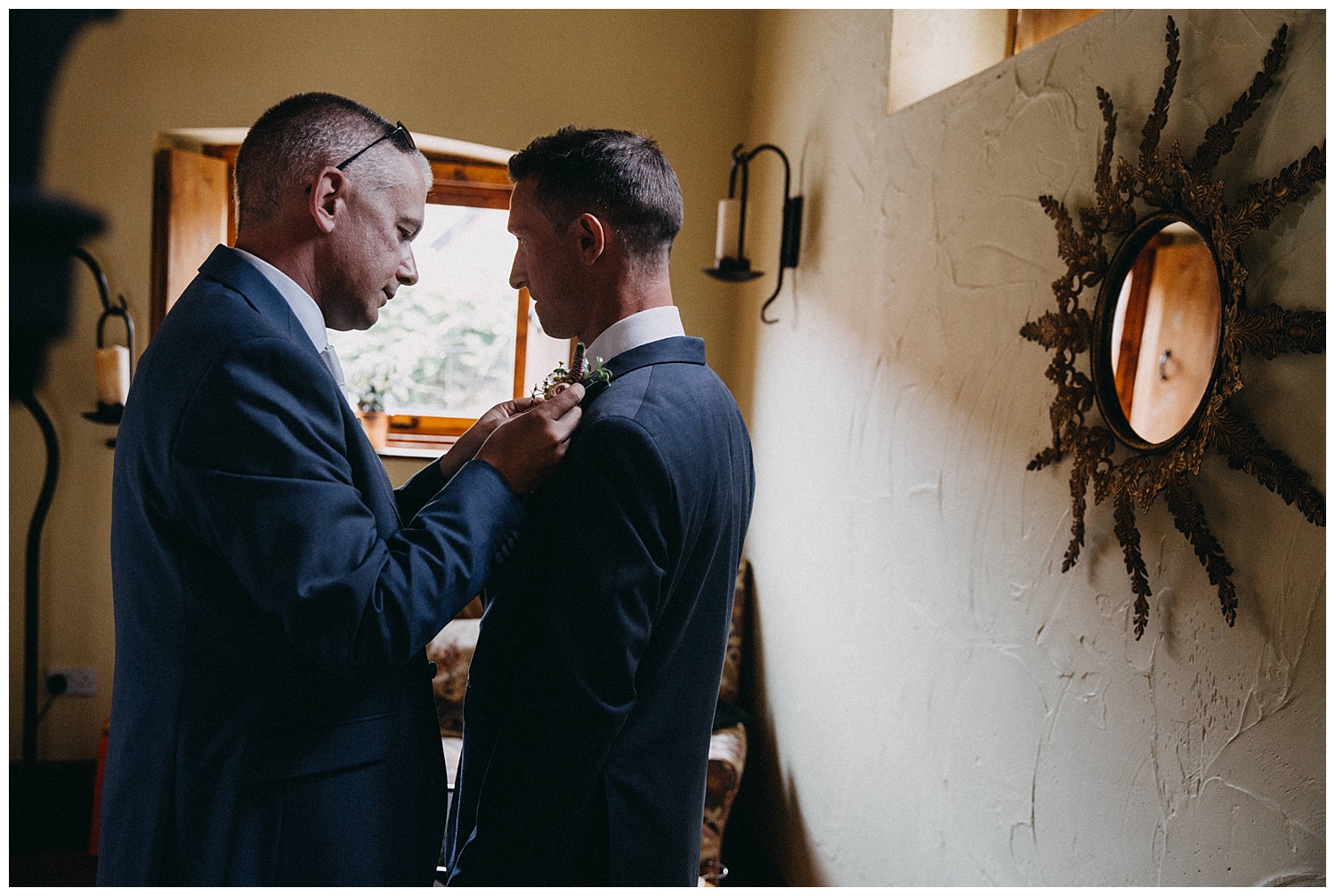 The ceremony was held outside the barn, and the sun shone brightly throughout. The groom waited in anticipation to see his bride walk up the aisle. Vikki looked absolutely stunning, as she walked up the aisle behind her bridesmaids to join Steve.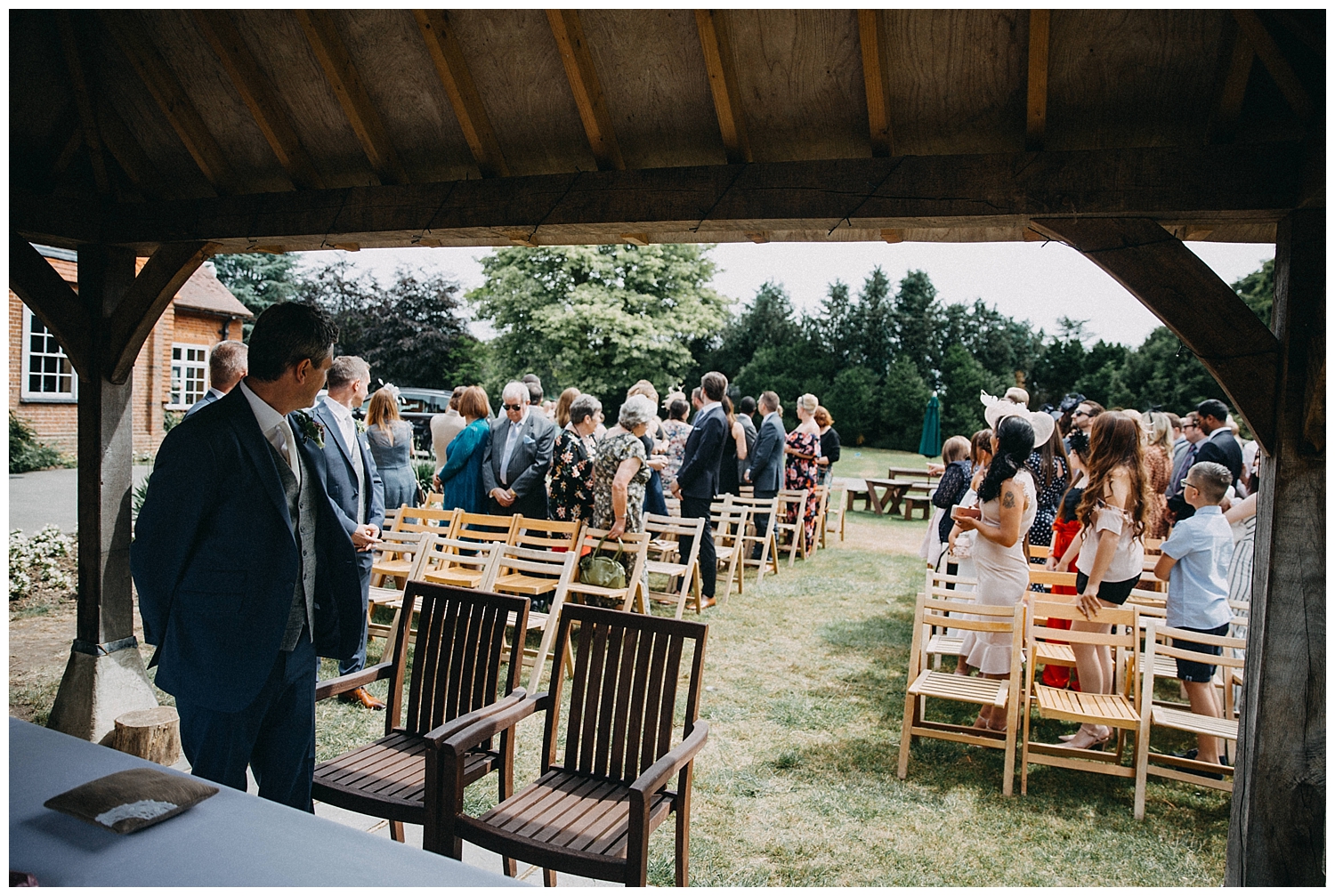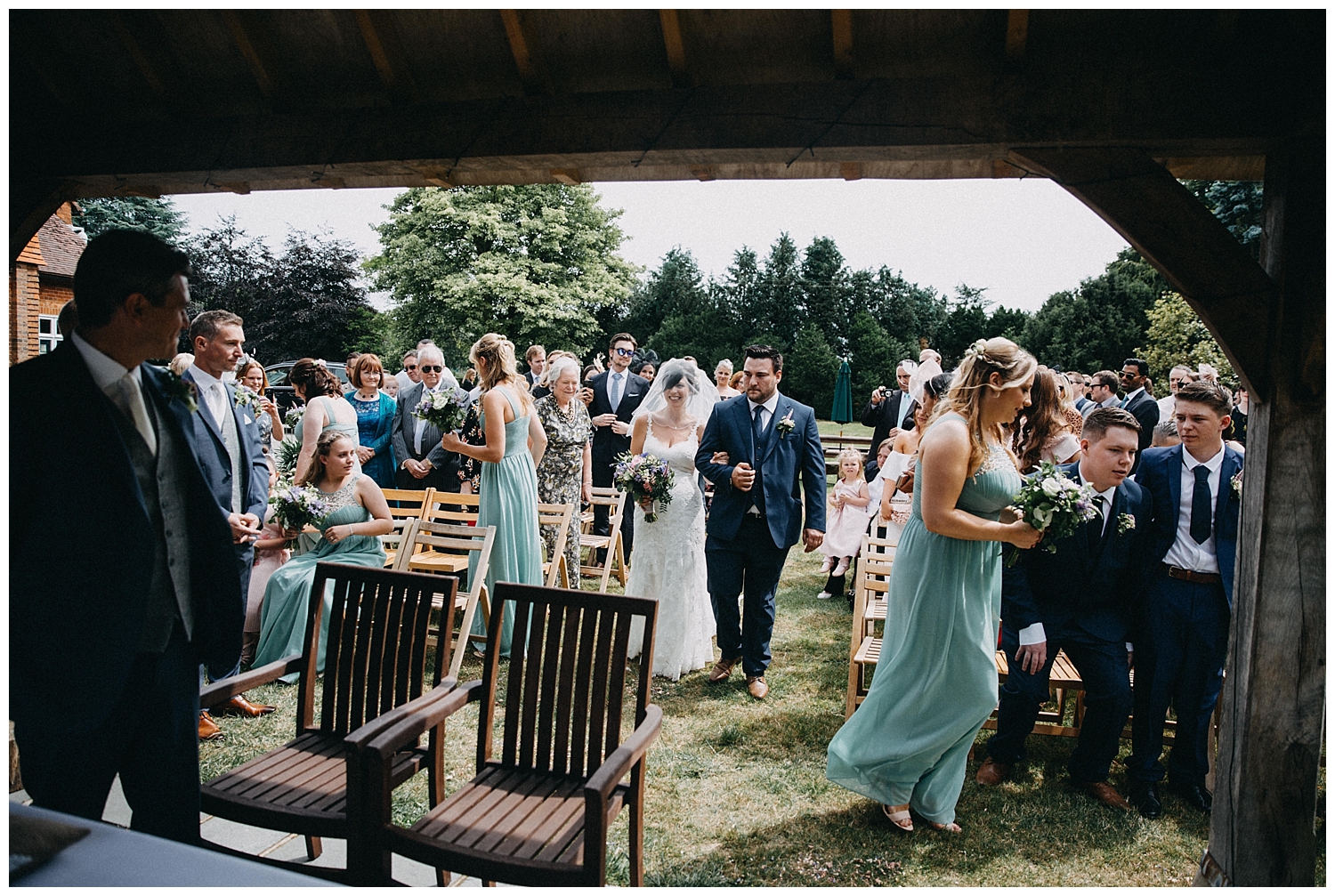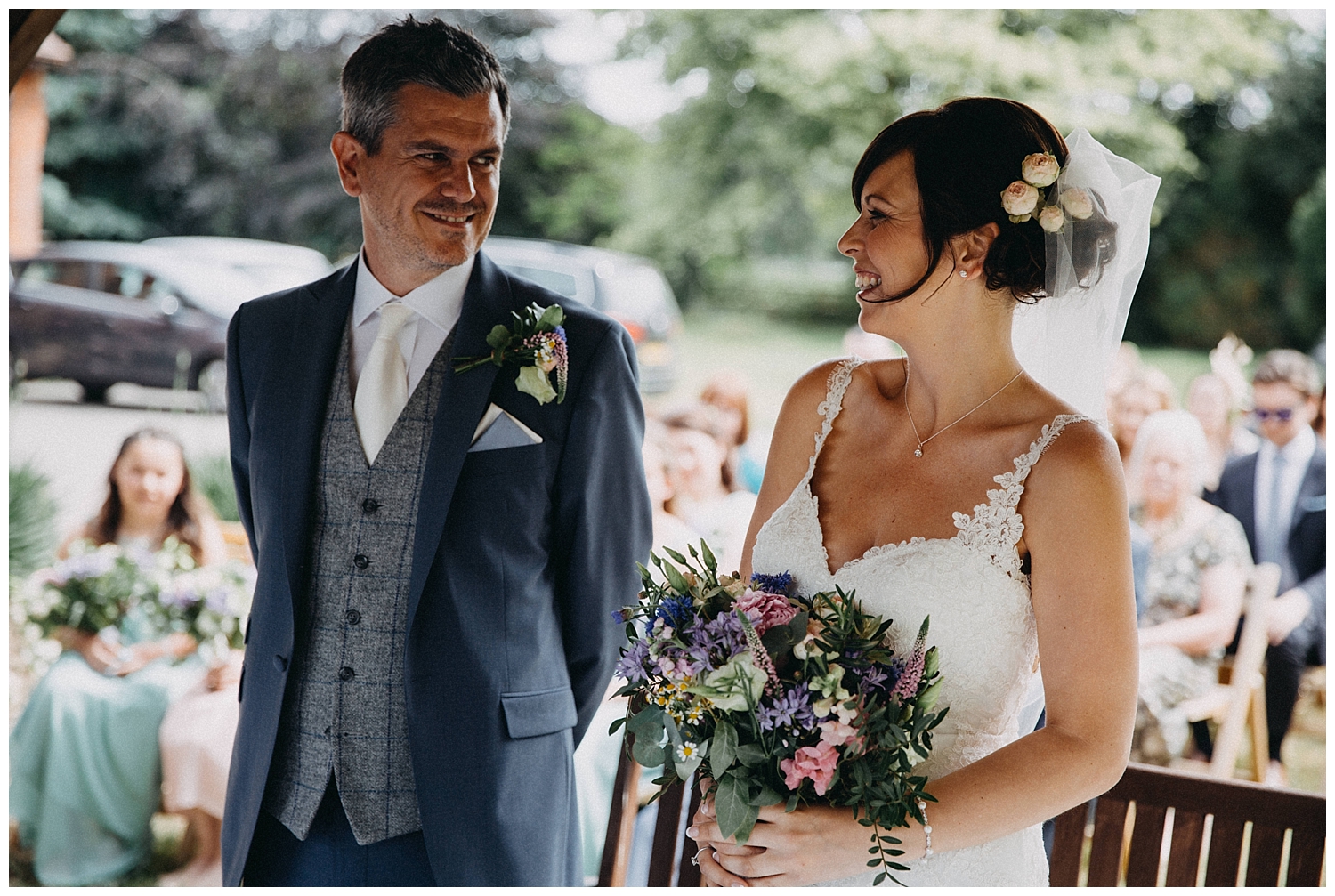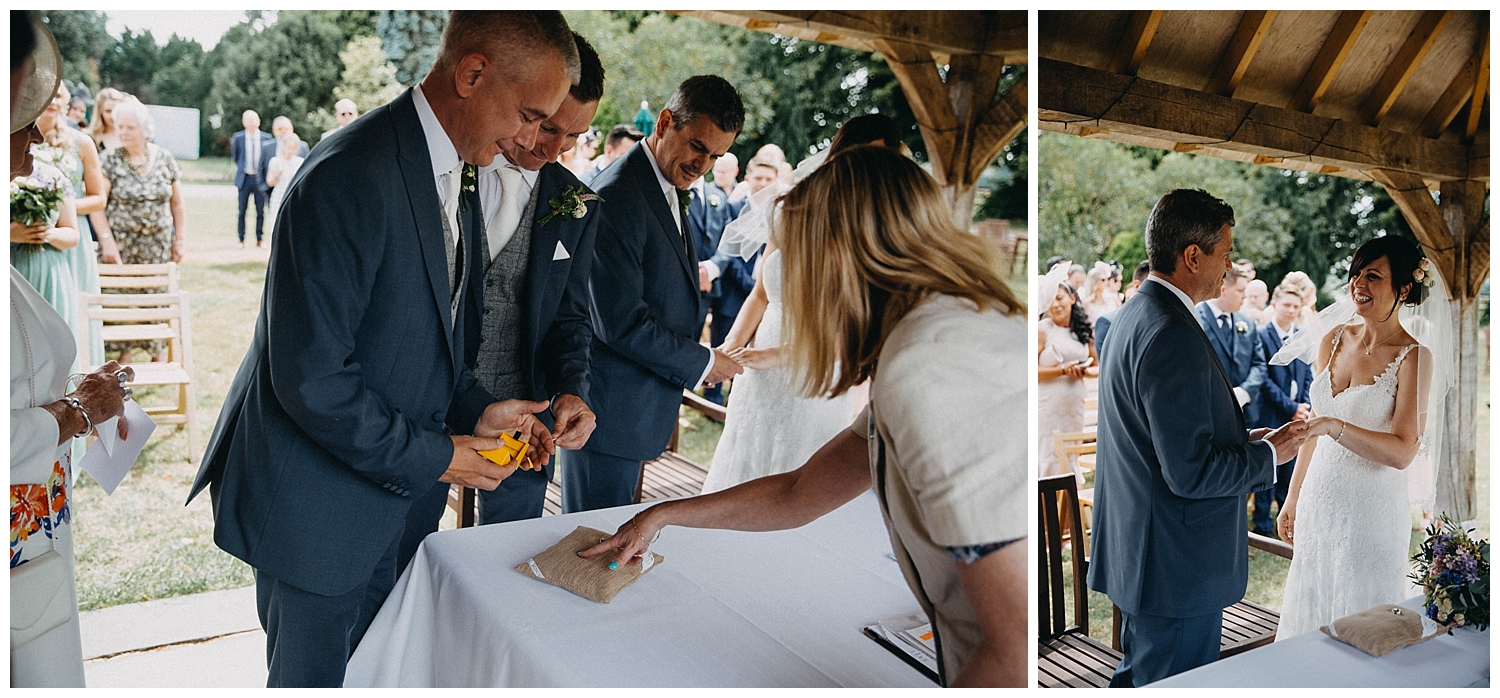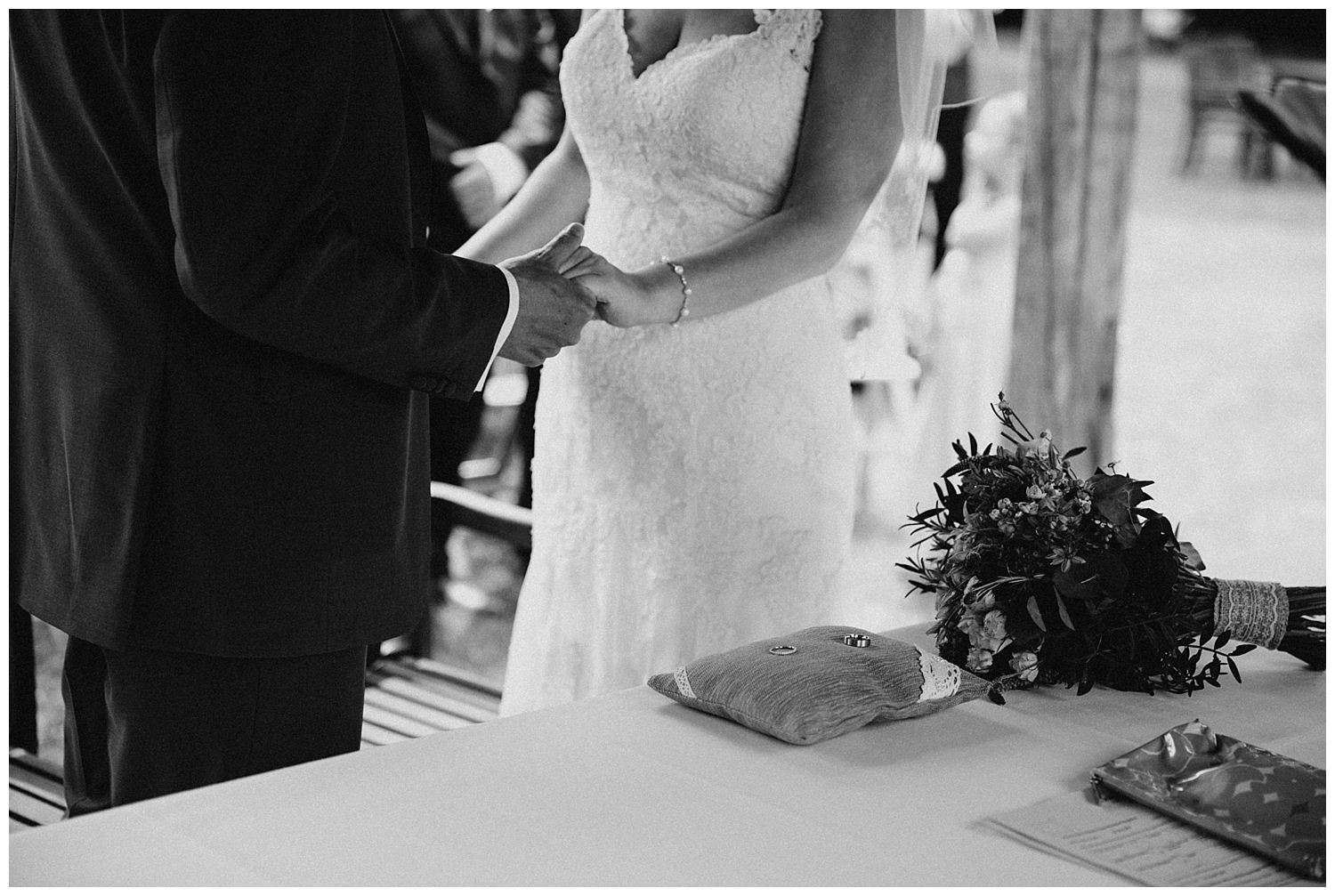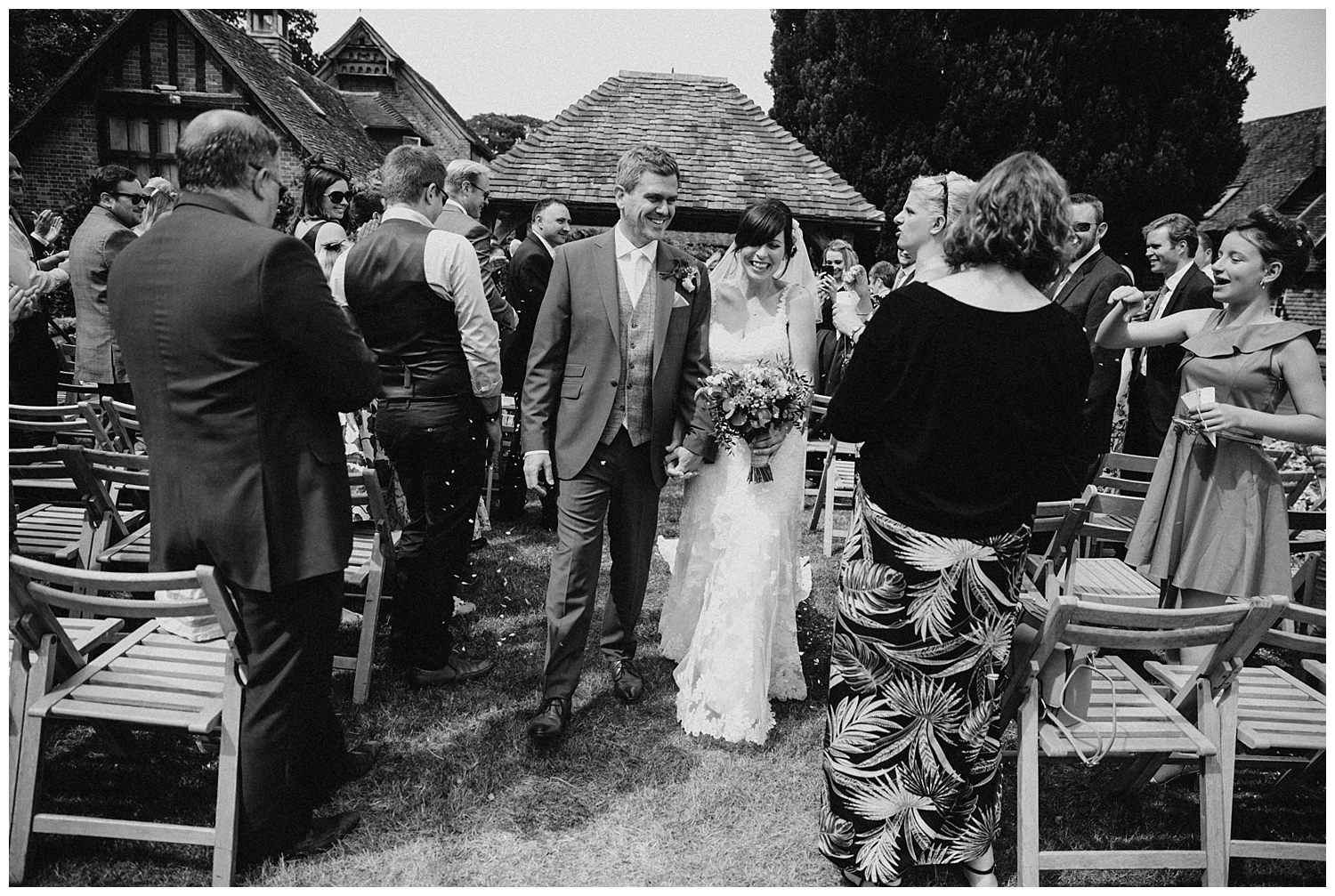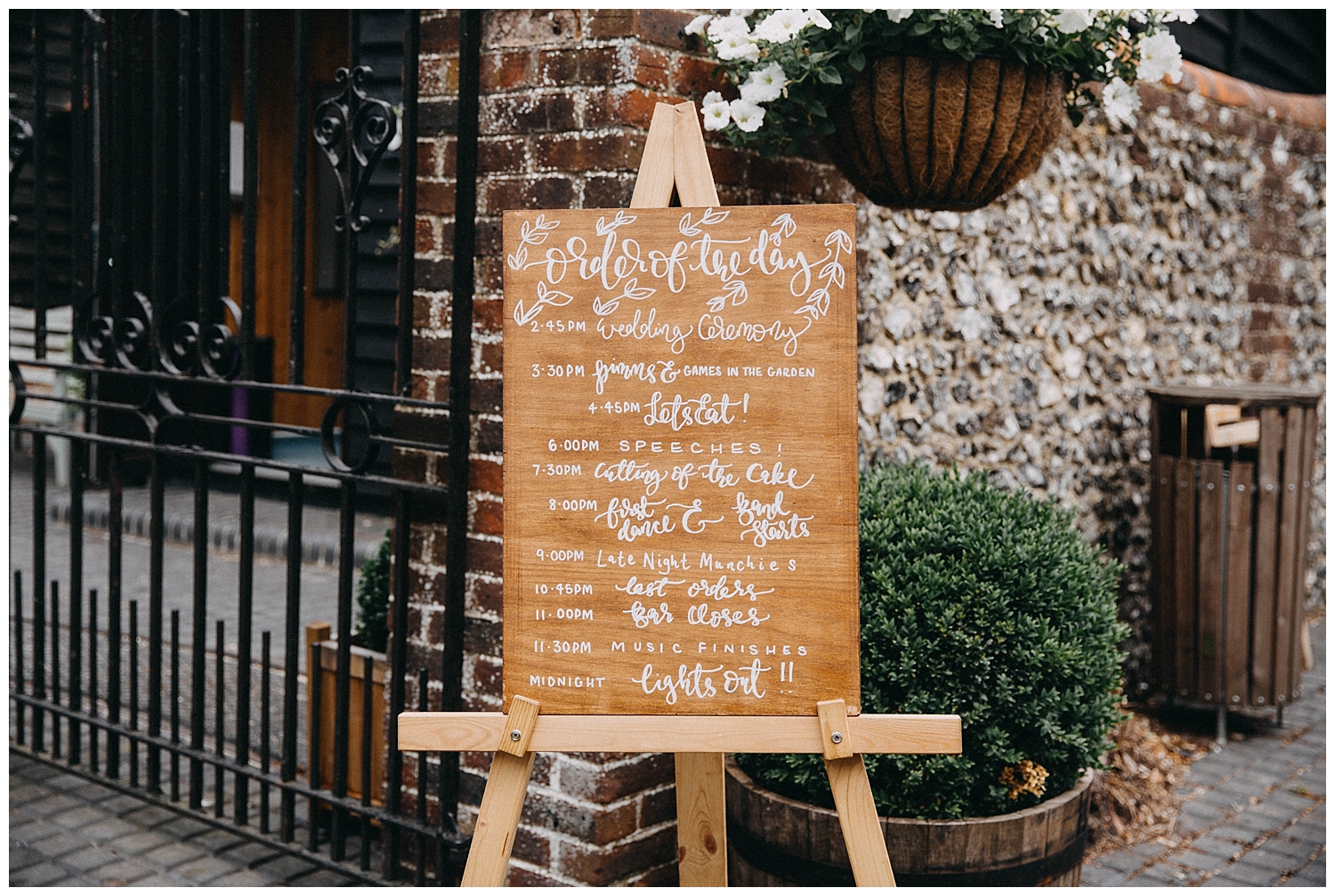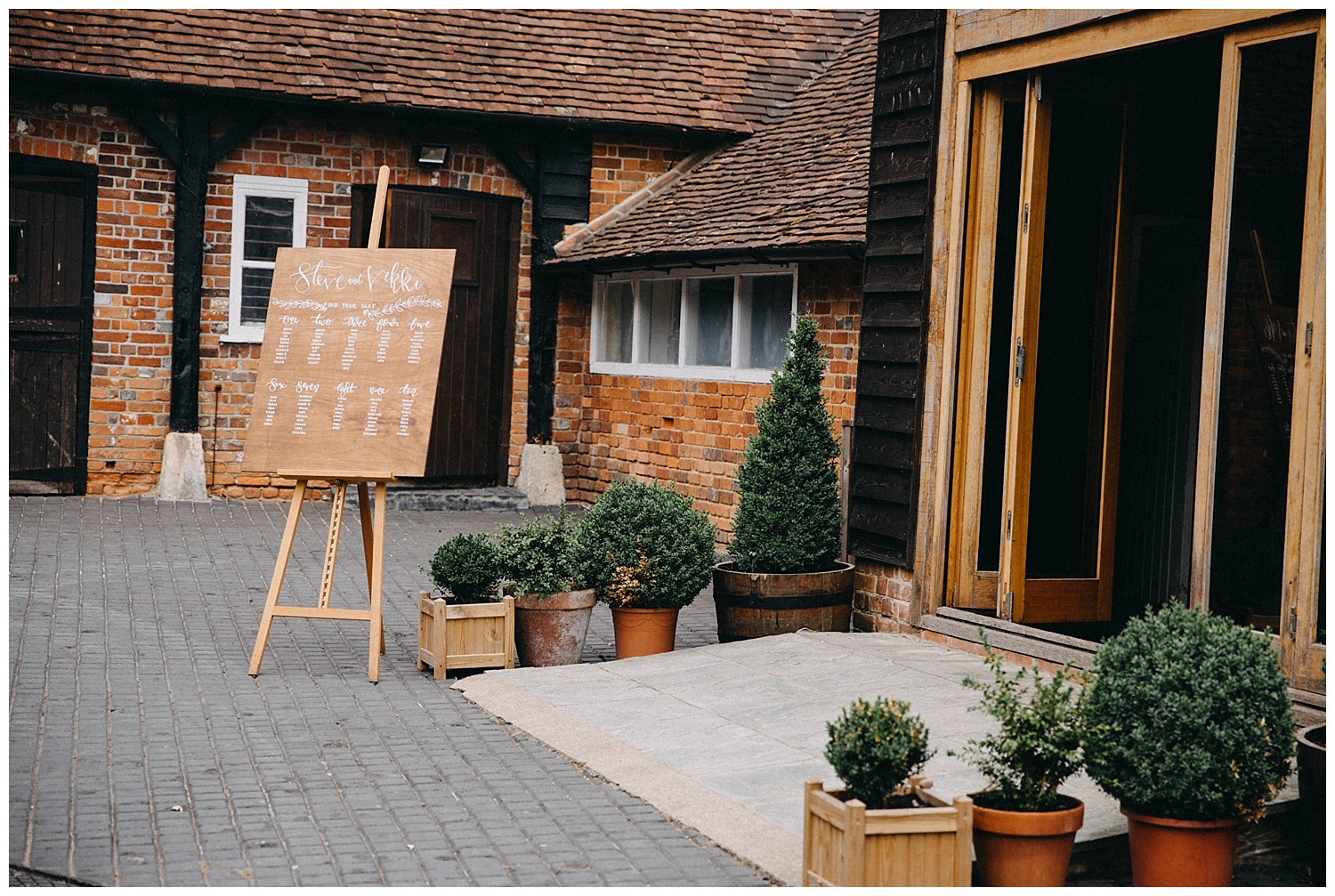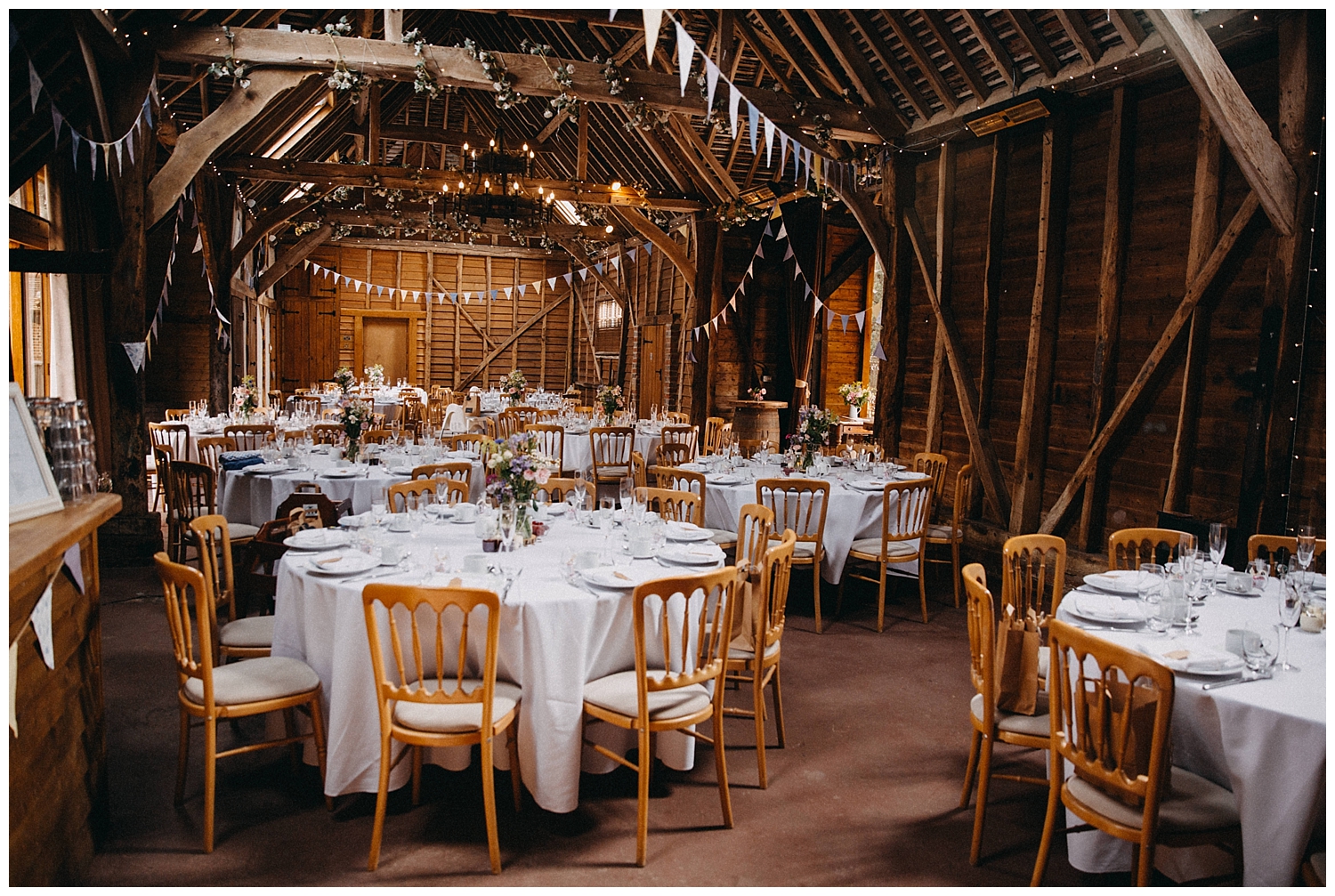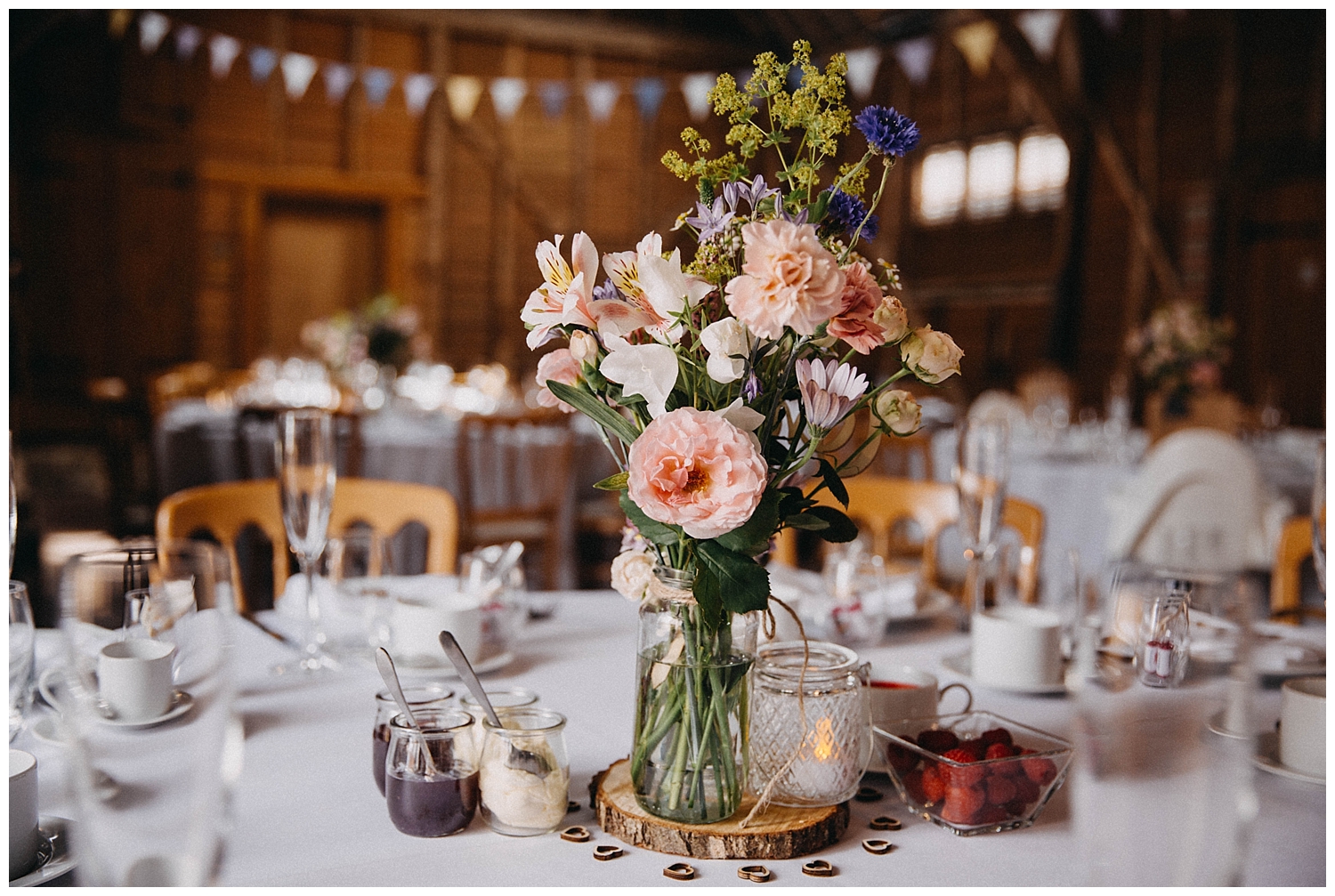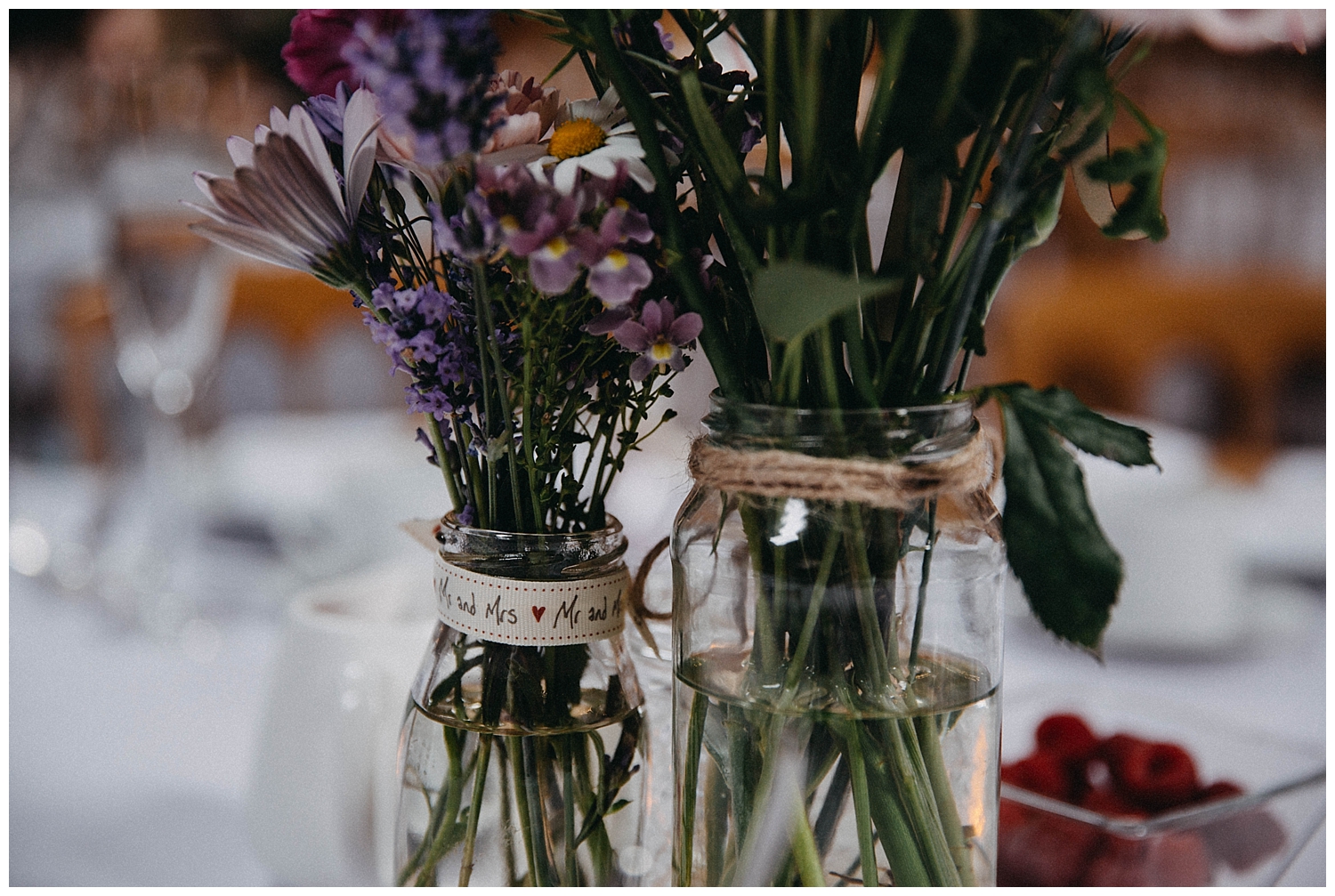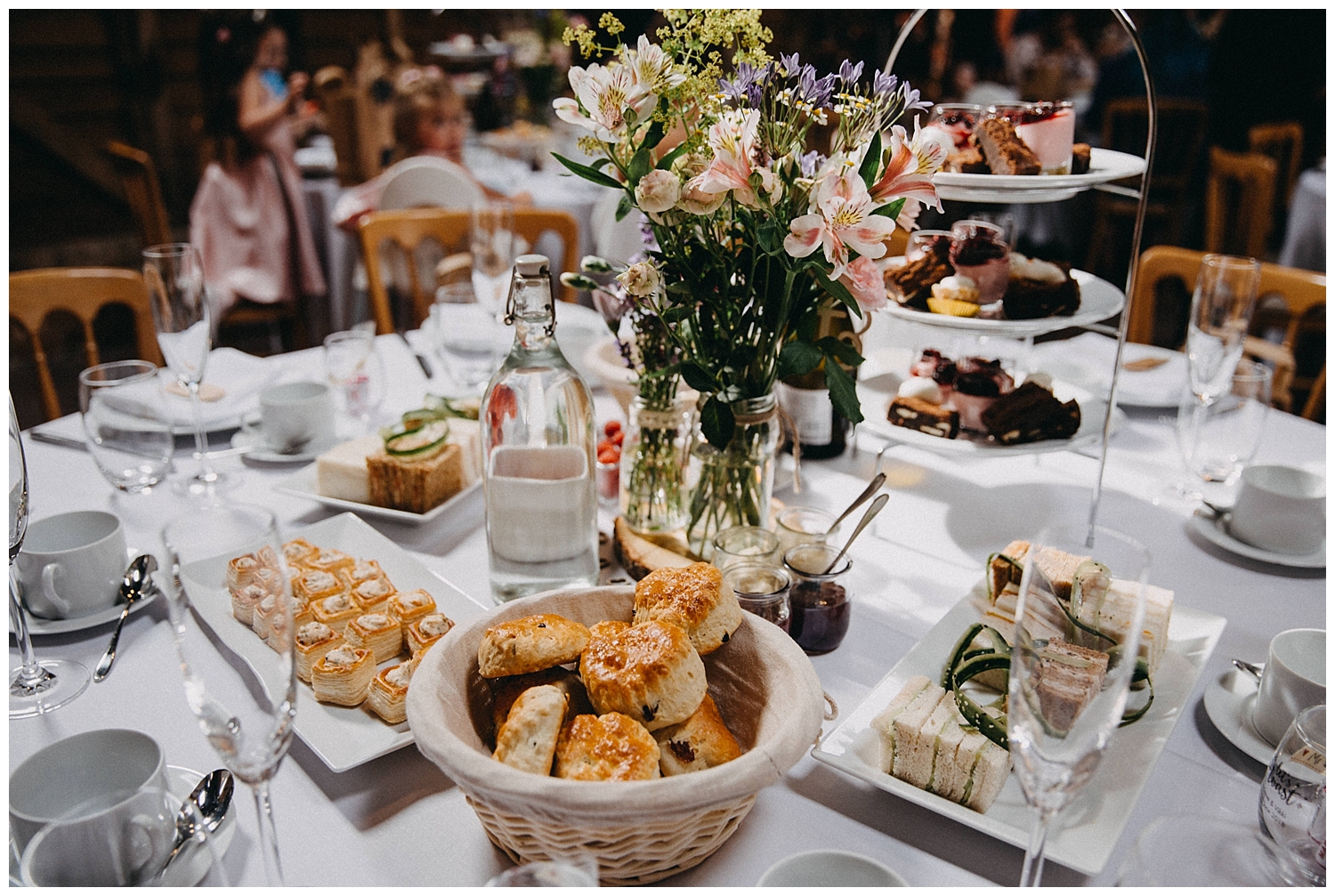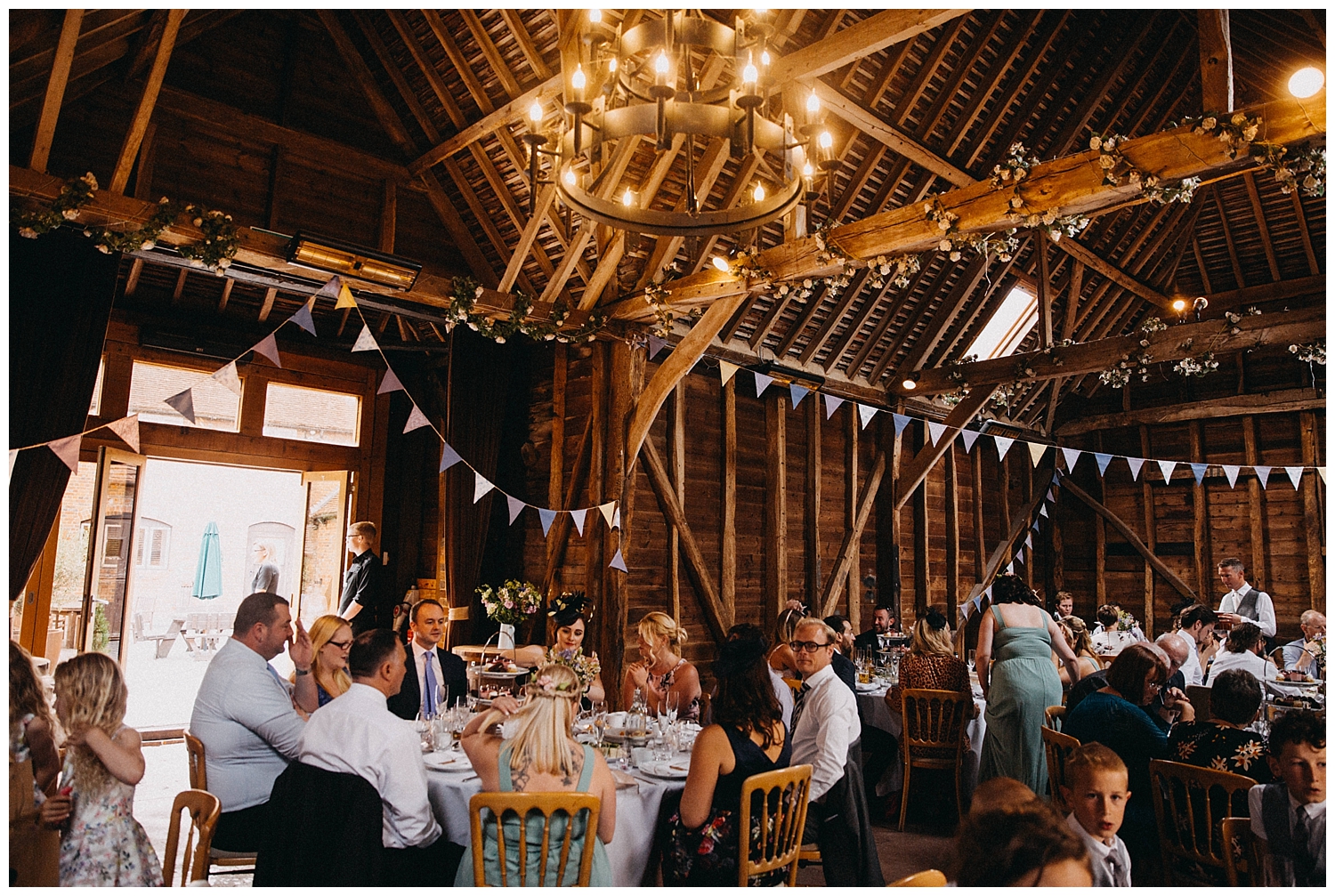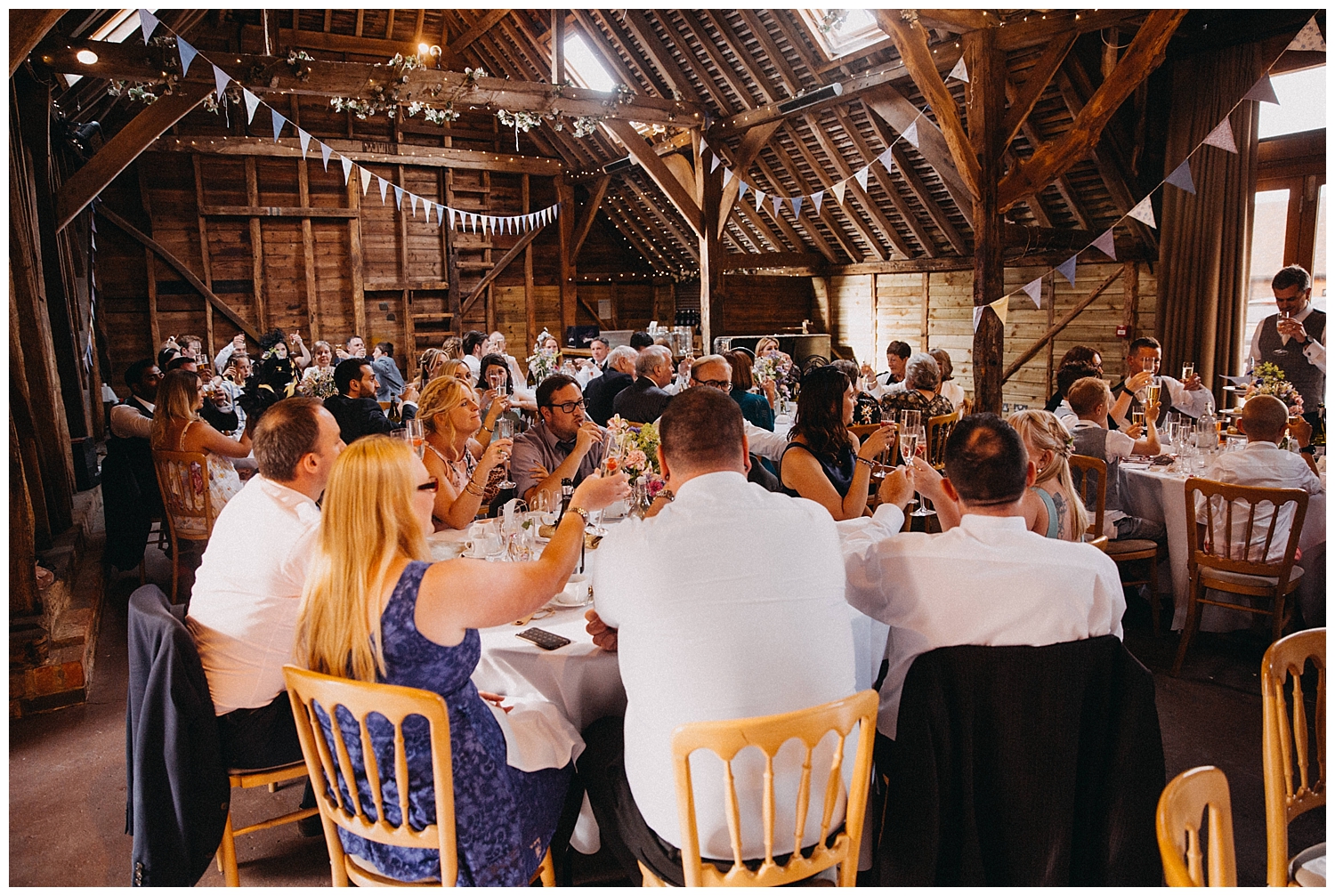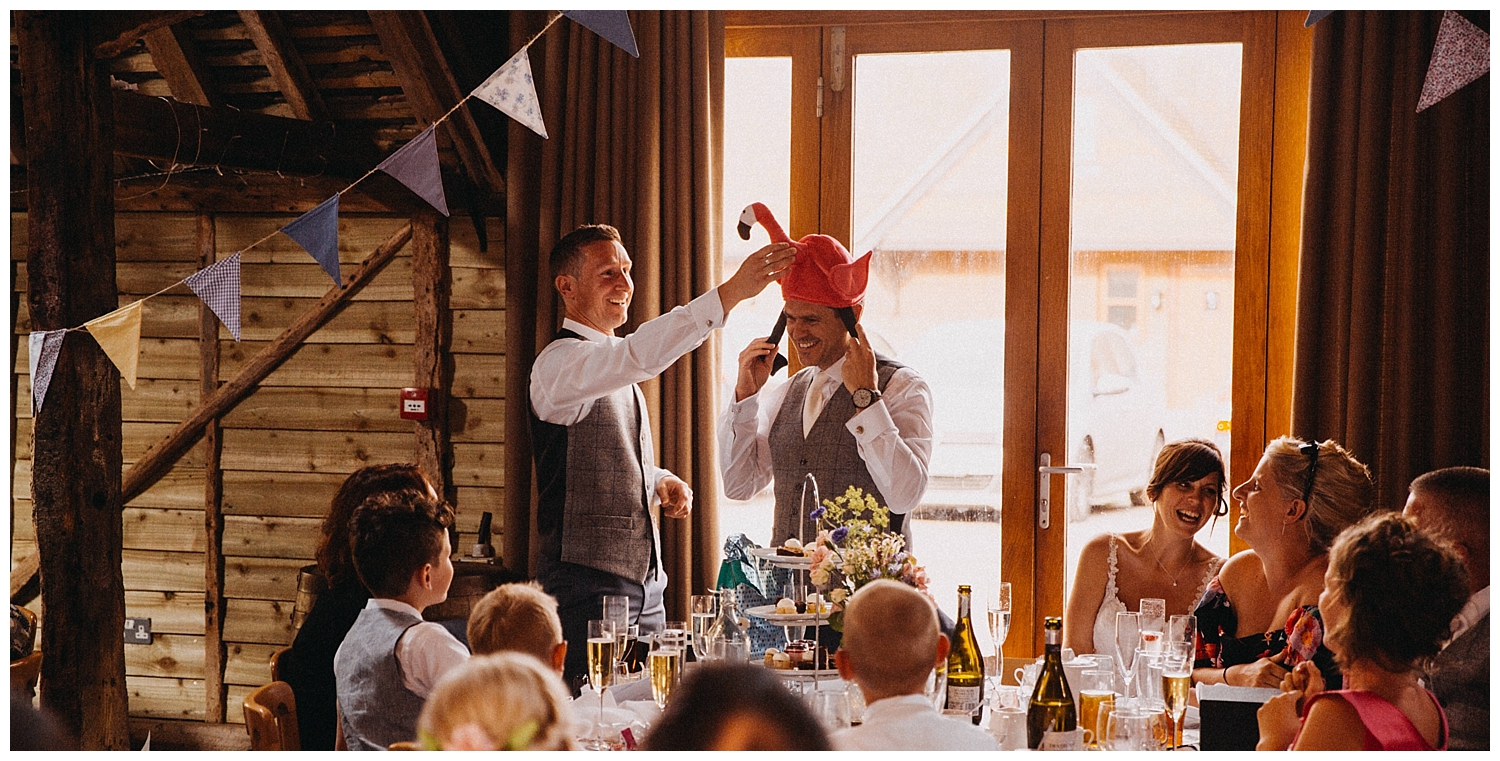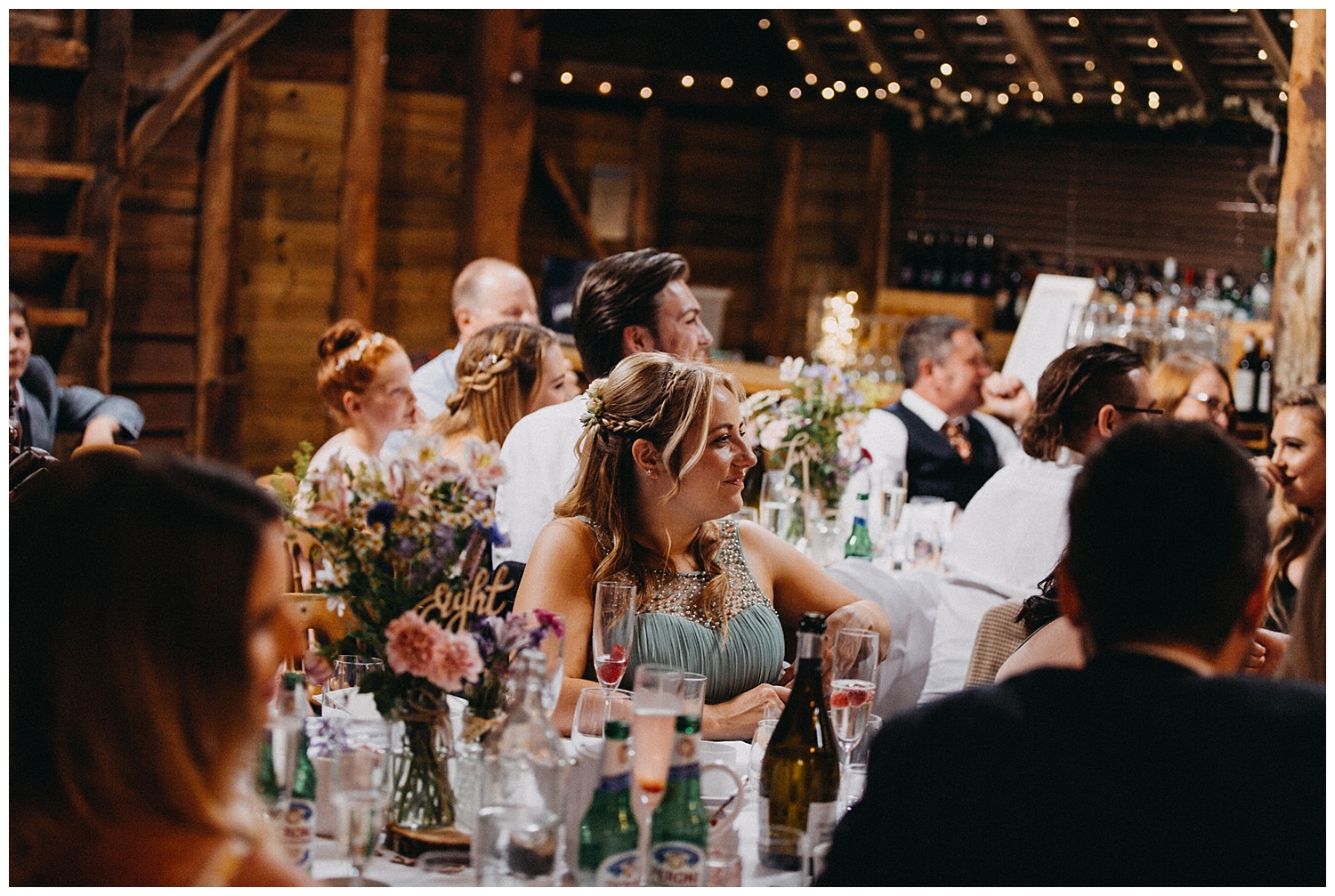 Their reception was held inside the barn at Herons Farm, and it was decorated beautifully with fairy lights and bunting. These, along with the rustic look inside of the barn, created a beautiful combination. Their guests enjoyed an afternoon tea, while they listened to speeches. Throughout the afternoon everyone played games and had fun chatting and relaxing. There was even a bouquet throw in the evening!
Thank you for having us to photograph your day Vikki and Steve. We thoroughly enjoyed it! I would also recommend Herons Farm to any of my future couples. It was a beautiful, rustic, and the staff were lovely.