Katherine and Jack's Berystede Wedding started off at Katherine's house, where the bridal prep was well underway. Katherine was in the middle of getting her hair done, and everyone else was having a bite to eat and a good laugh. Katherine's dress was absolutely beautiful, and I perhaps spent a bit too much time photographing it, as I tried my hardest to capture the intricate detail of lace. After capturing the first look, which was absolutely precious, it was time to head to the church before the ceremony started.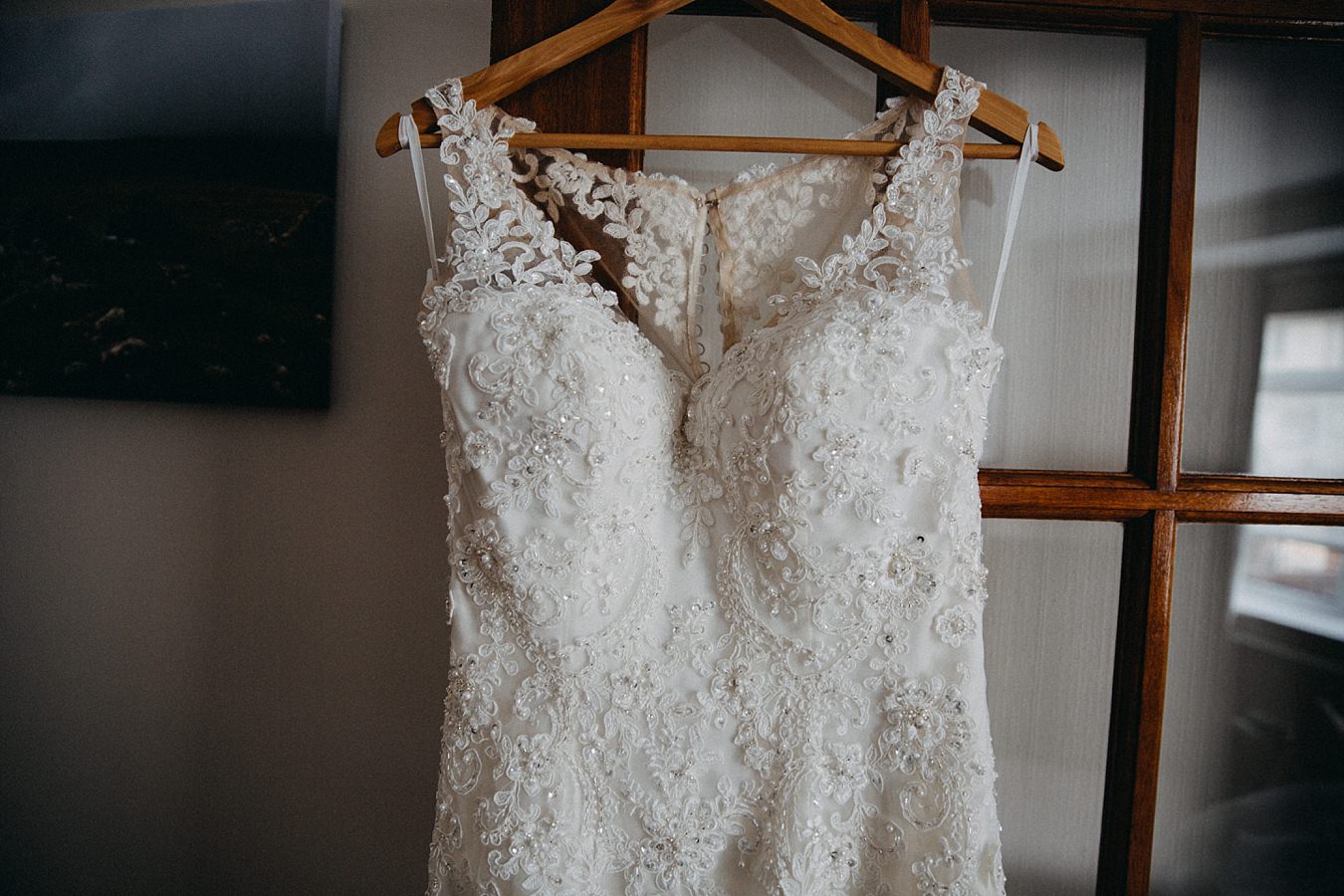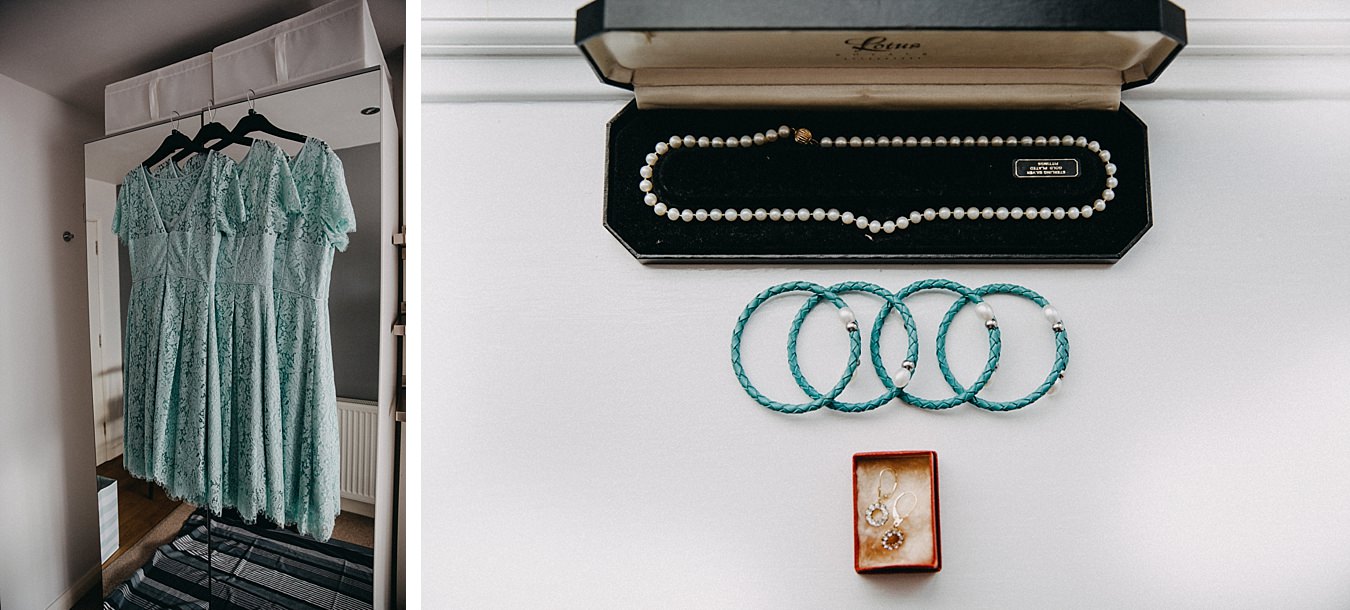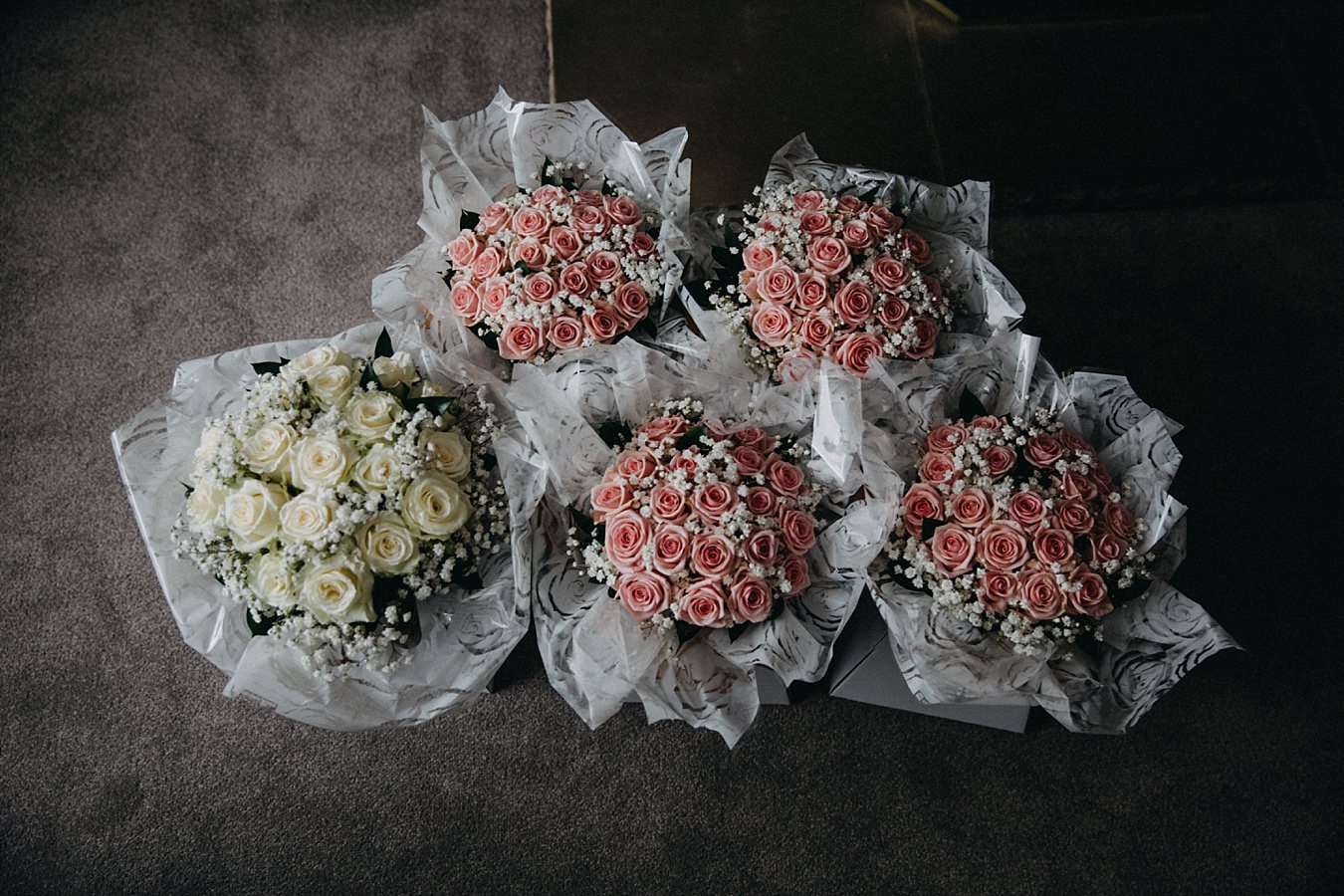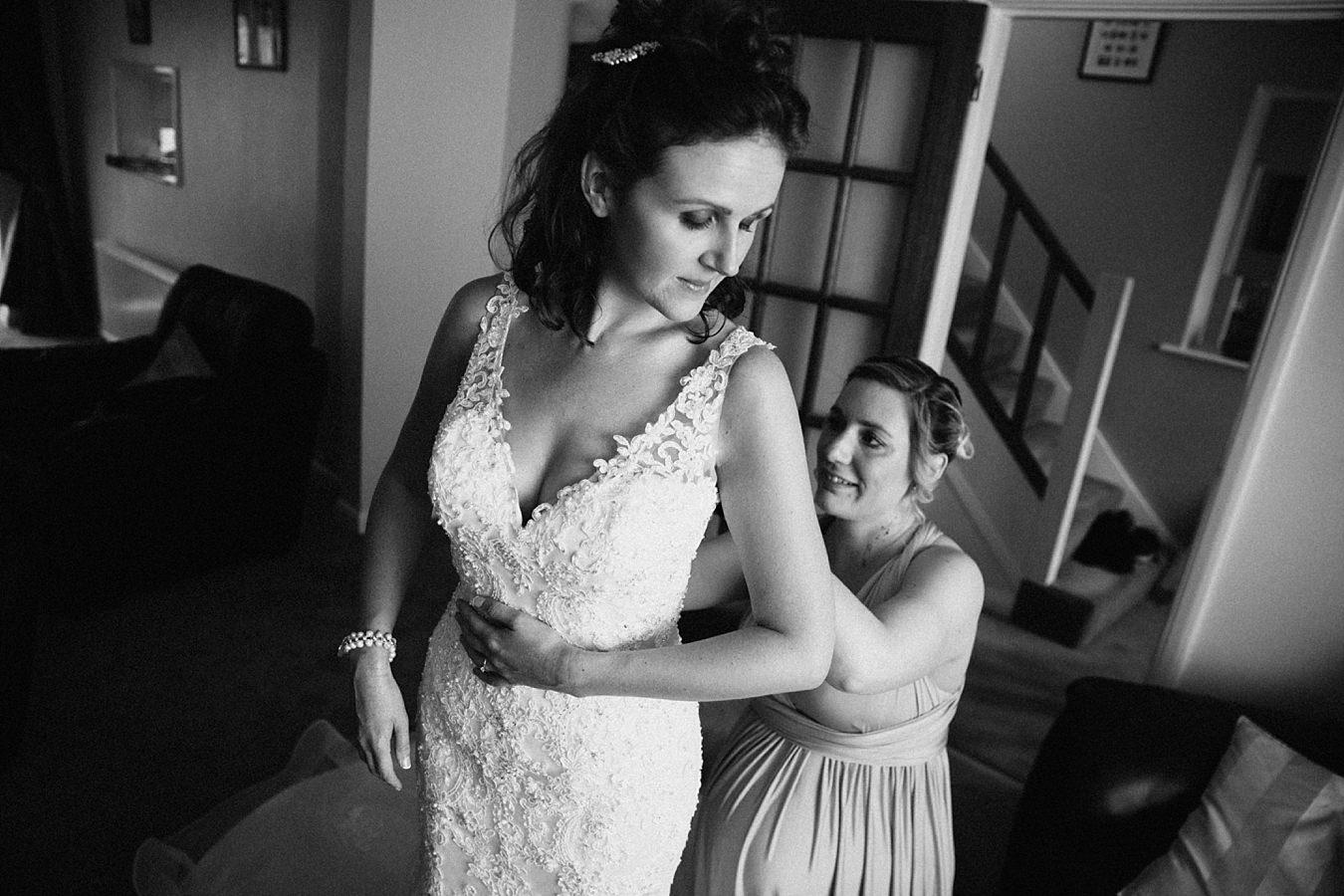 Their ceremony was at St Bernadette's Church, which is absolutely gorgeous, and filled with lovely natural light. I met Jack and his groomsmen at there looking very dapper, with their handmade musical boutonnieres. We quickly shot some pictures of him and his groomsmen in front of the church, before it was time for everyone to head in before the bride arrived. The church looked stunning, with its huge arched windows and long aisle. After the ceremony we all headed off to Berystede Hotel to try and get ahead of the rain, to take some gorgeous Mr and Mrs pictures.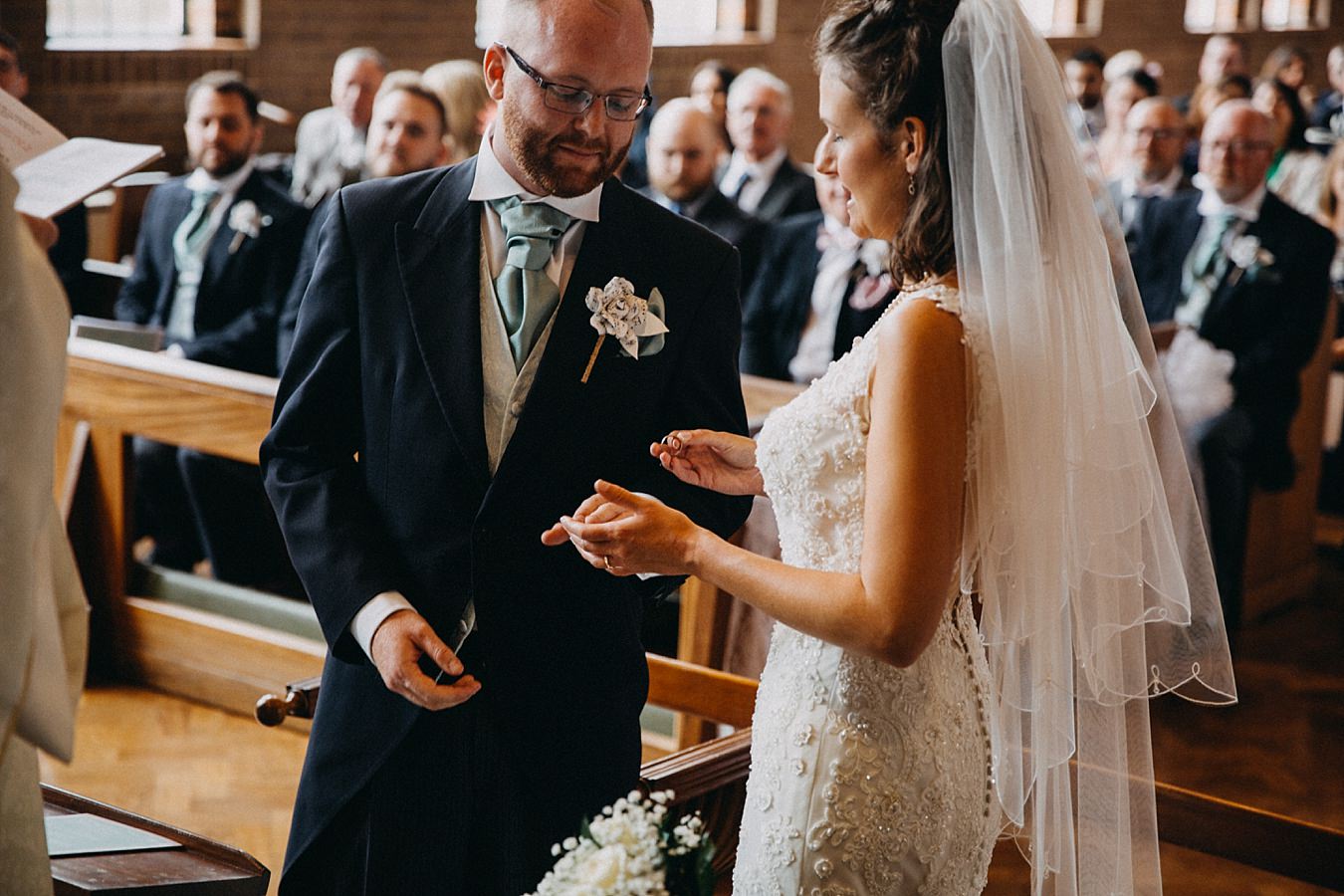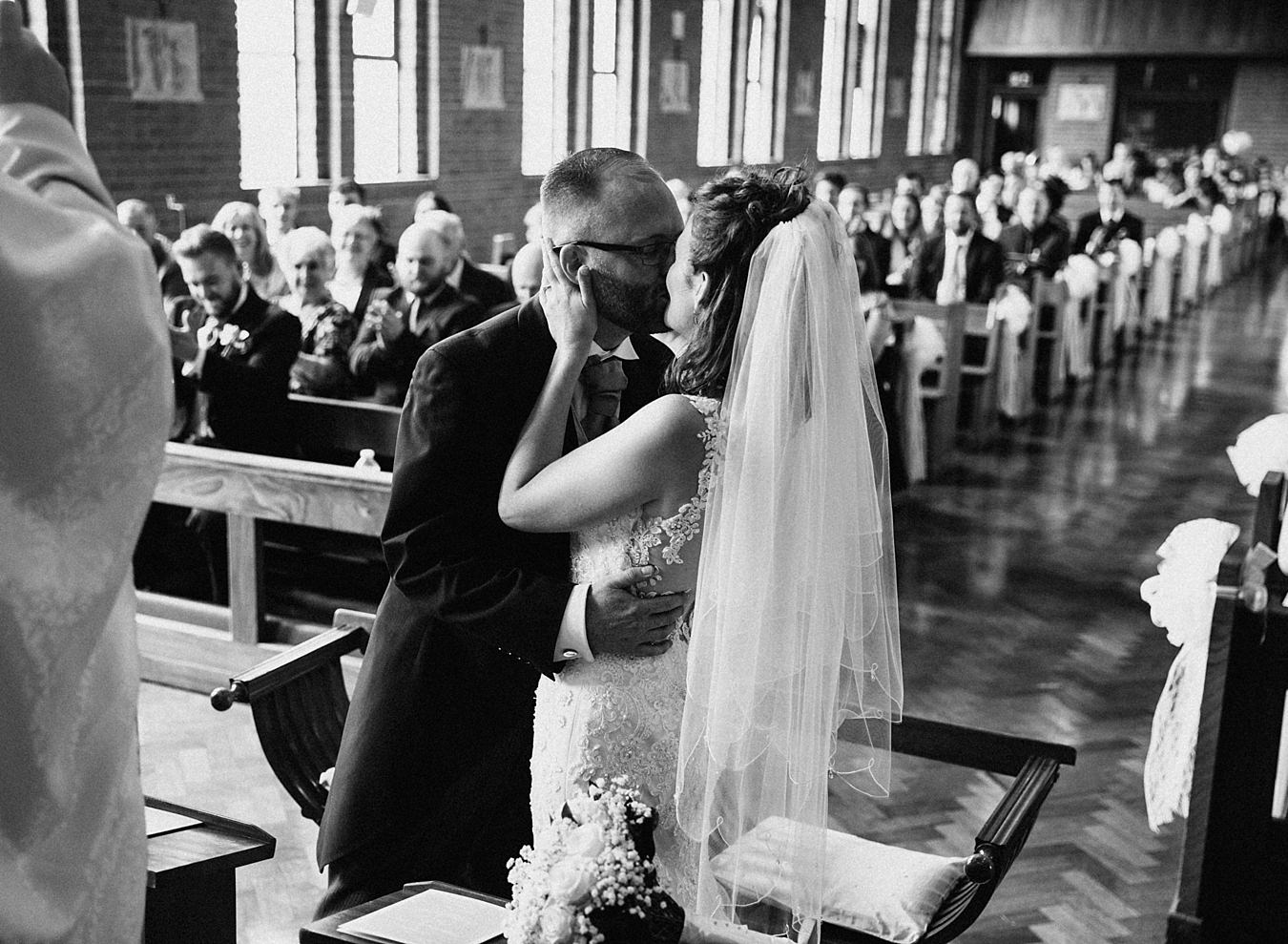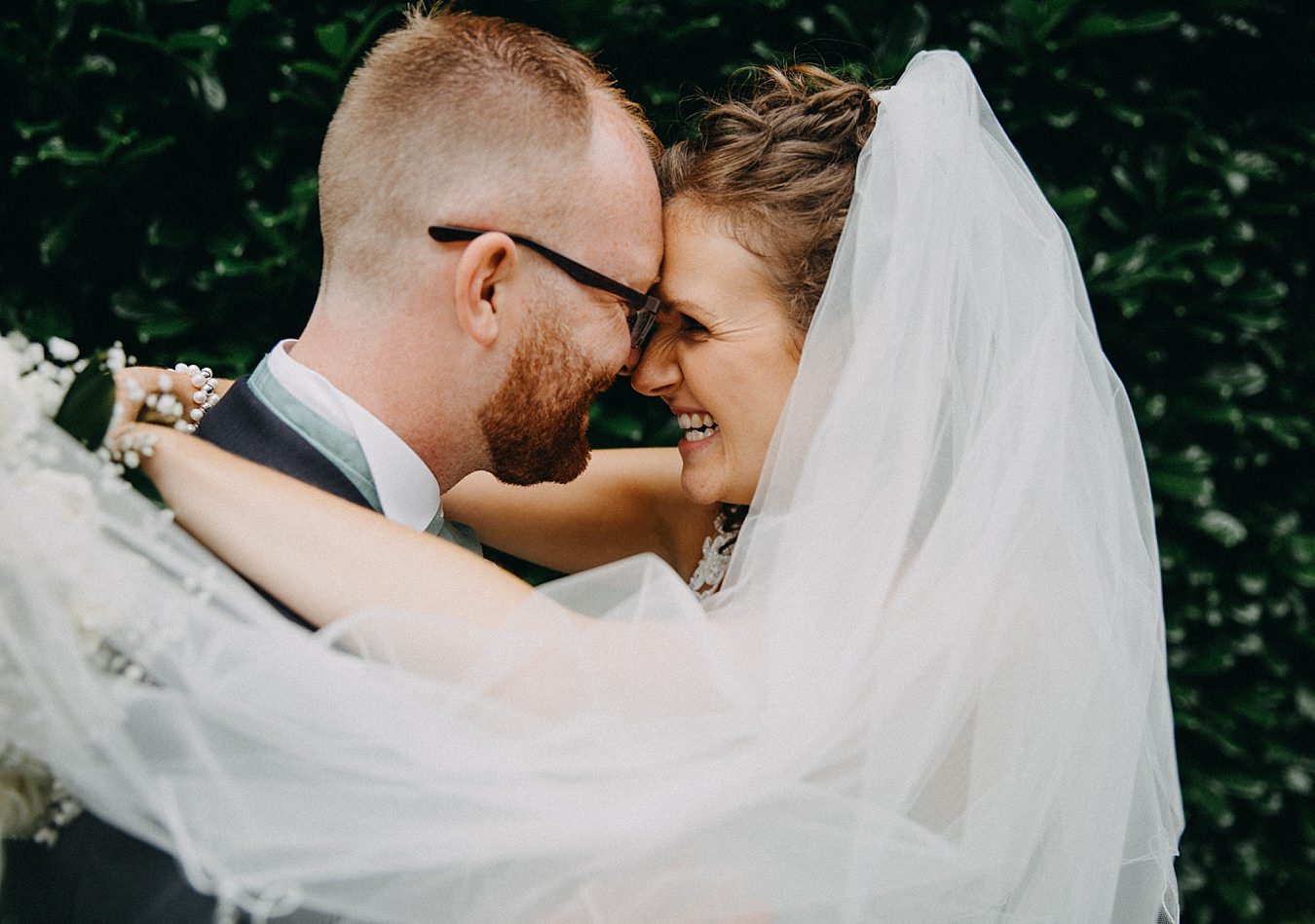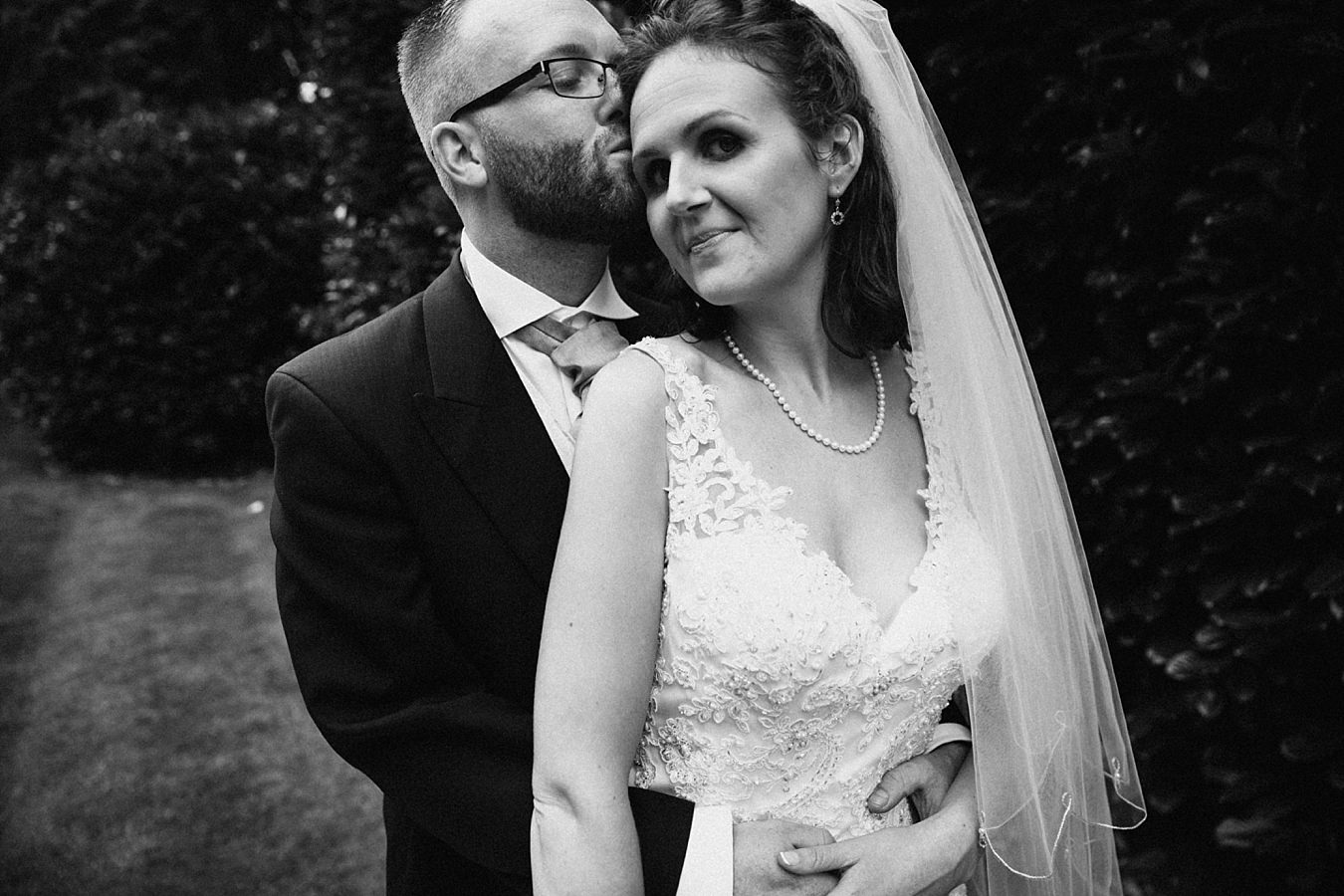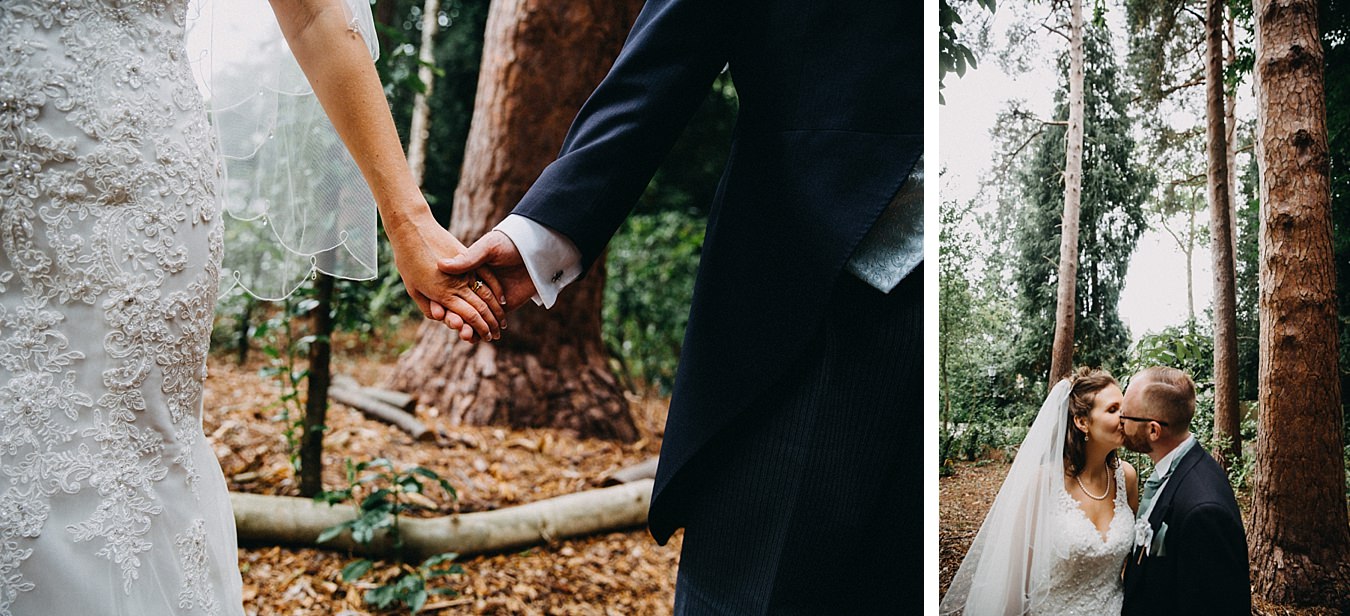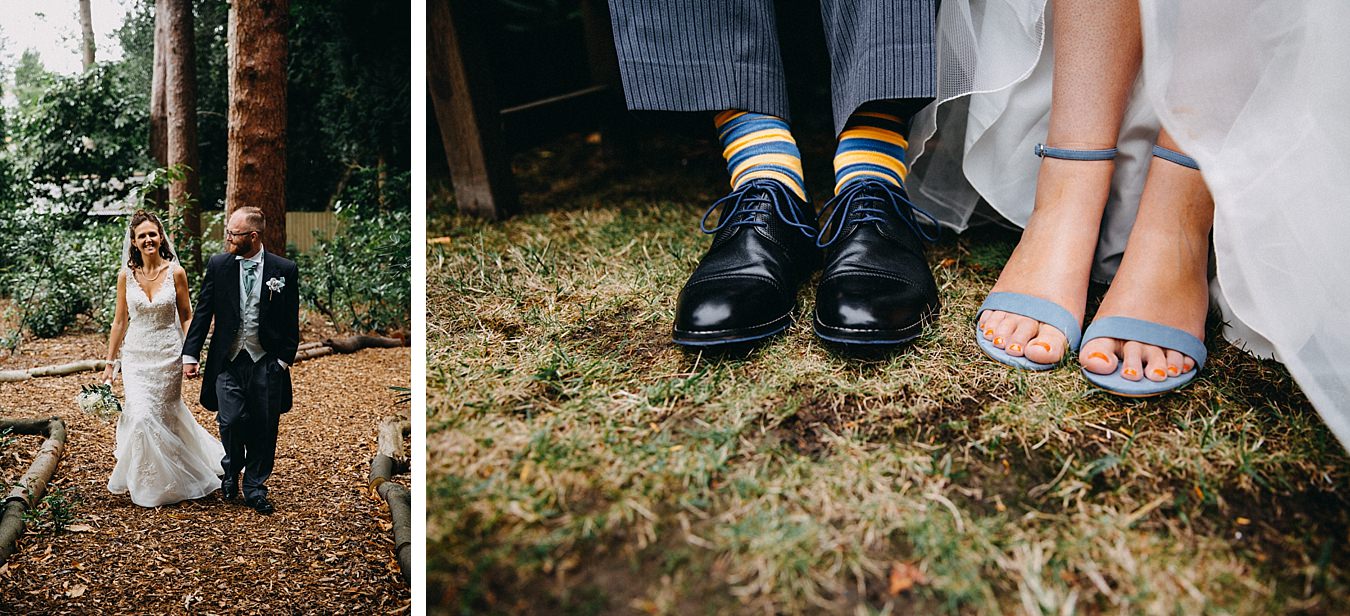 Both Jack and Katherine are gifted musicians, so they wanted everything  at their wedding to have a musical theme. The tables had bottles of wine beautifully covered with sheet music, and there were hand crafted flowers made also from sheet music and musical note love heart confetti everywhere. Usually the bride and groom hire out bands to entertain them and their guests during the reception, but not at this wedding! Jack and Katherine entertained their guests with Irish reels, and their own covers of a variety of songs. They also had some of their family play throughout the evening as well. The evening was absolutely beautiful, with so much dancing and laughter, and of course.. lots of cake!