Where to begin with this wedding, wow!
Both Harri and Luke absolutely love disney. I could tell this right away when I walked into their home to meet them, and there were was a Mrs Pots from Beauty and the Beast sitting on their cupboard.
So naturally, their whole wedding was Disney themed. In Harri's parent's back garden there is a beautiful orchid, where they held their ceremony, and towards the house they had a marquee for their reception. Harri and Luke worked hard throughout the winter months, to make the orchard look absolutely stunning for their wedding in the summer.
The intricate details throughout their garden from the hay bales, to the hand drawn signs hanging up everywhere added beautiful original touches. Everywhere you walked there were fairy lights and disney themed ornaments hanging throughout the garden.
Harri designed her beautiful dress herself, and it fit wonderfully with her disney them. Her sparkling tiara, pink shoes, and delicately, beaded veil made the whole outfit complete.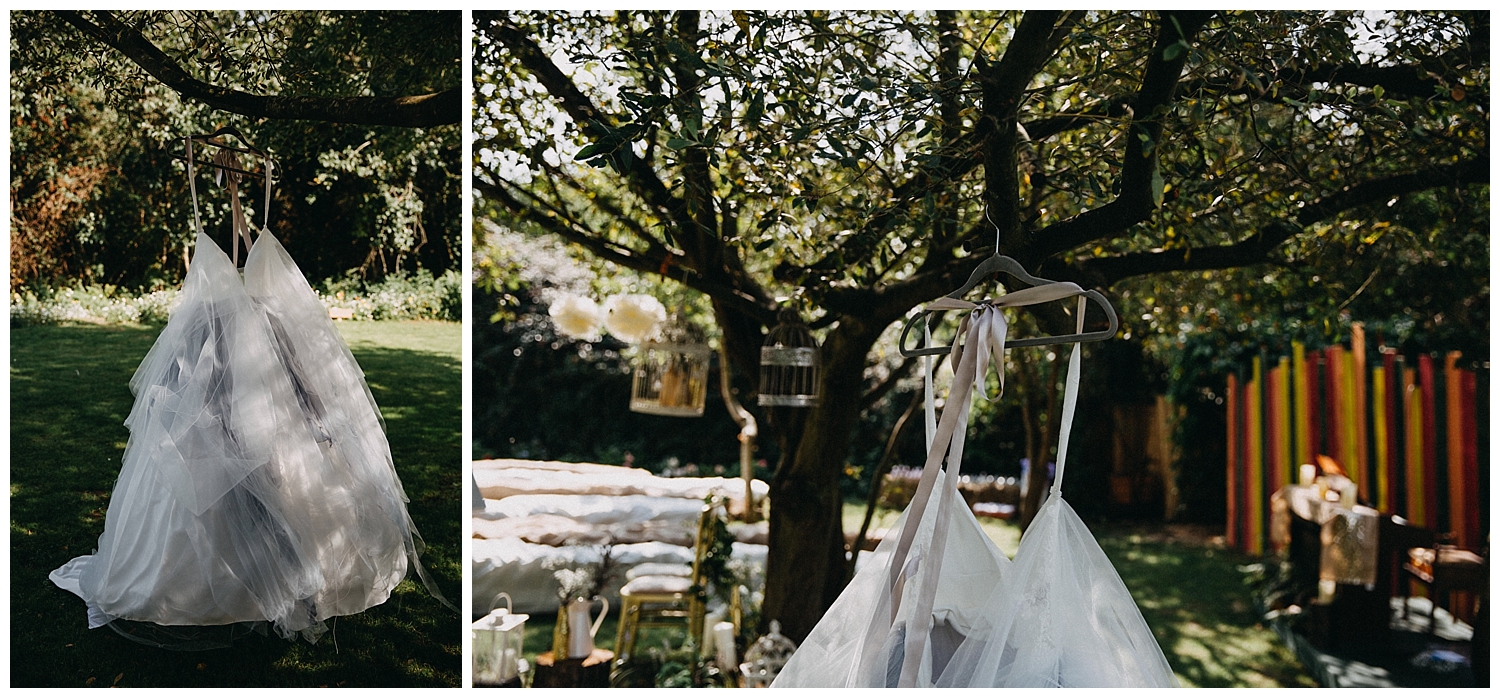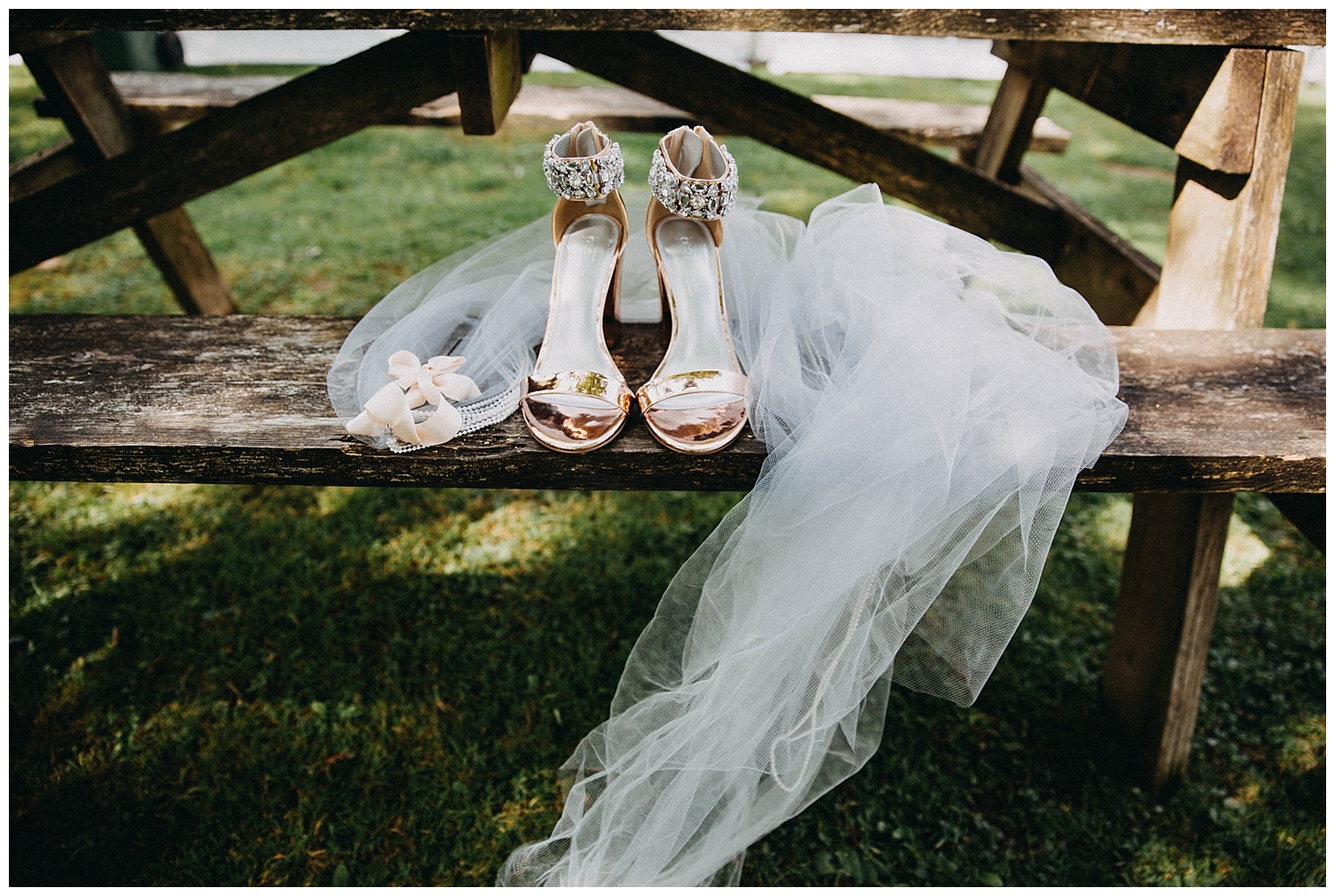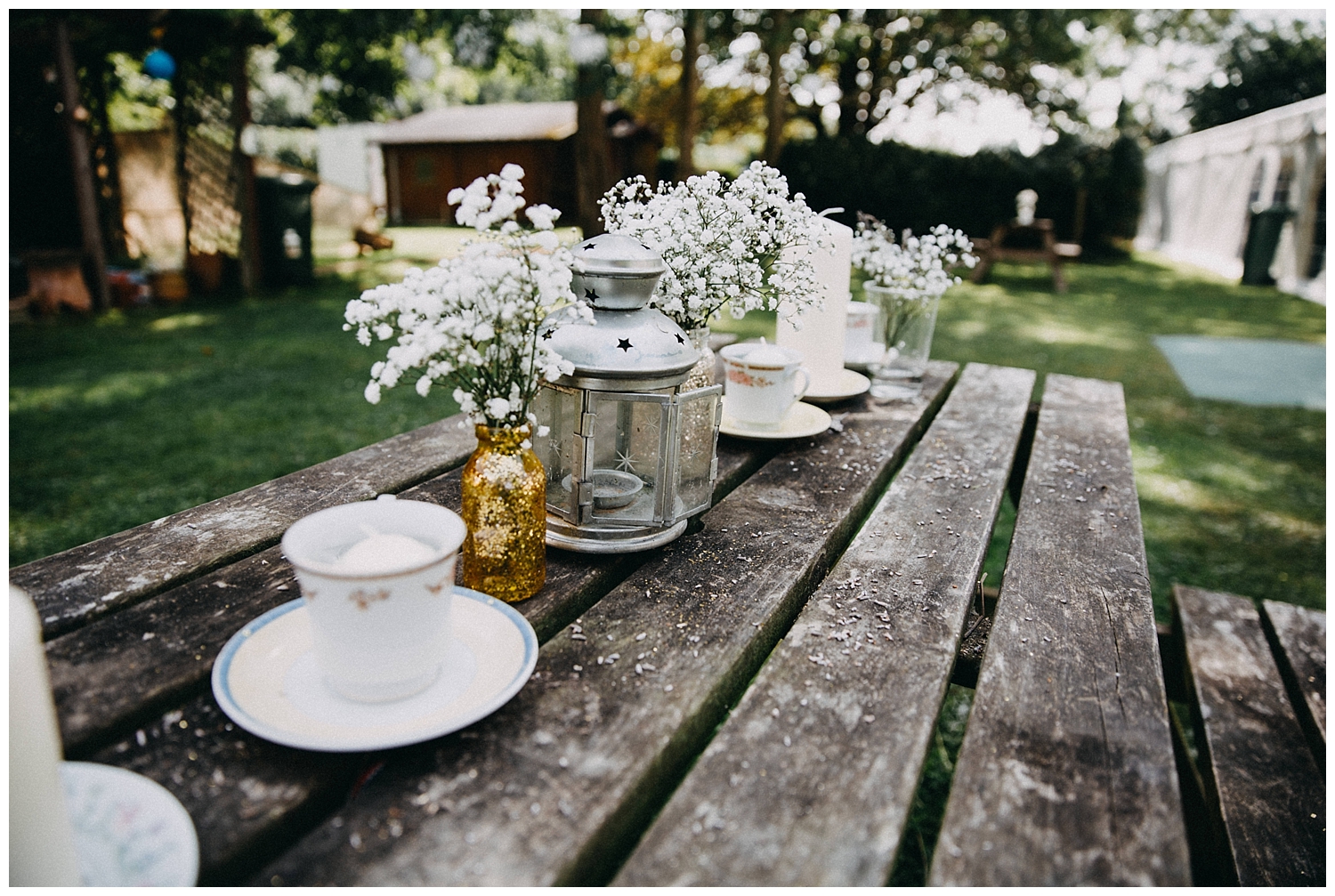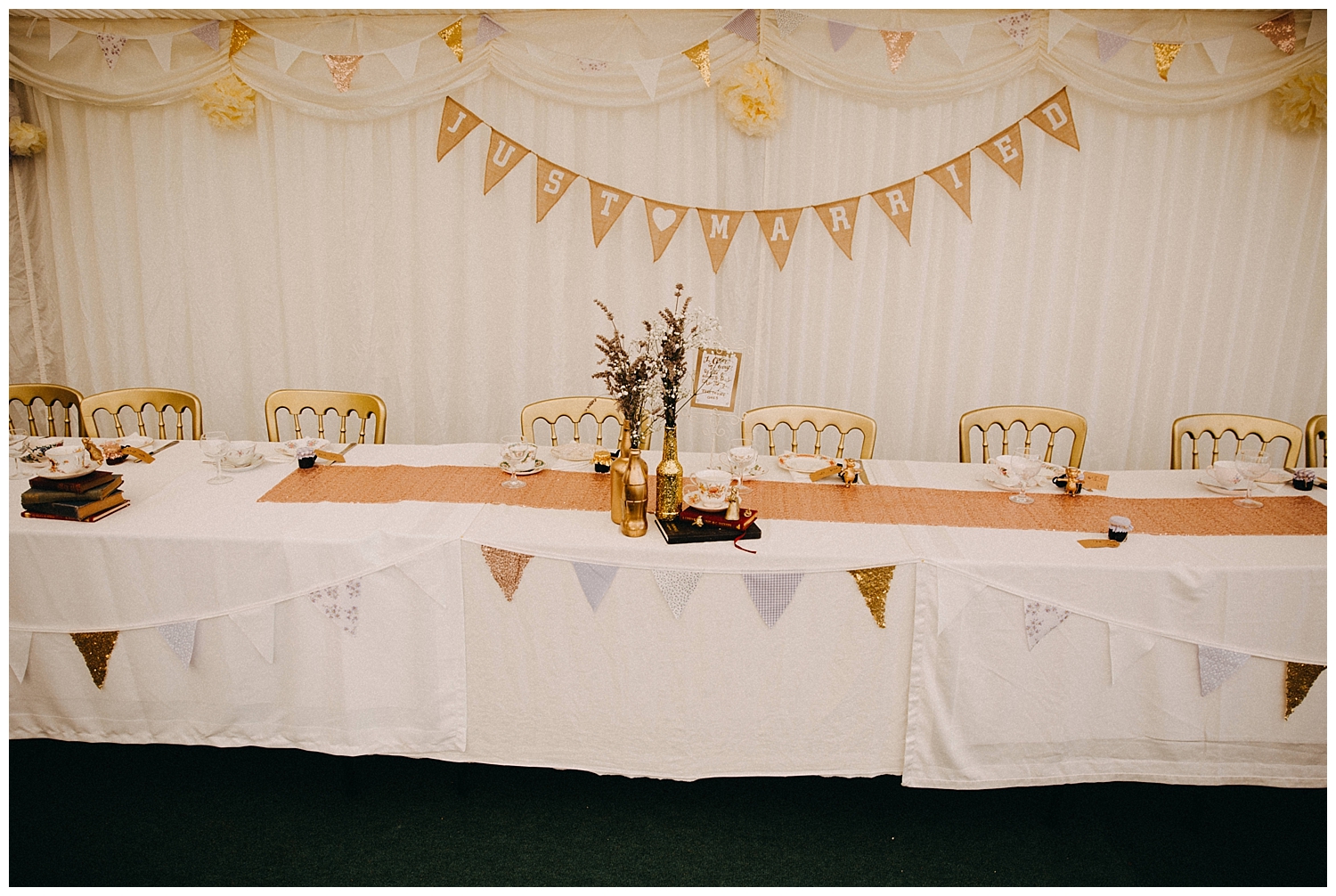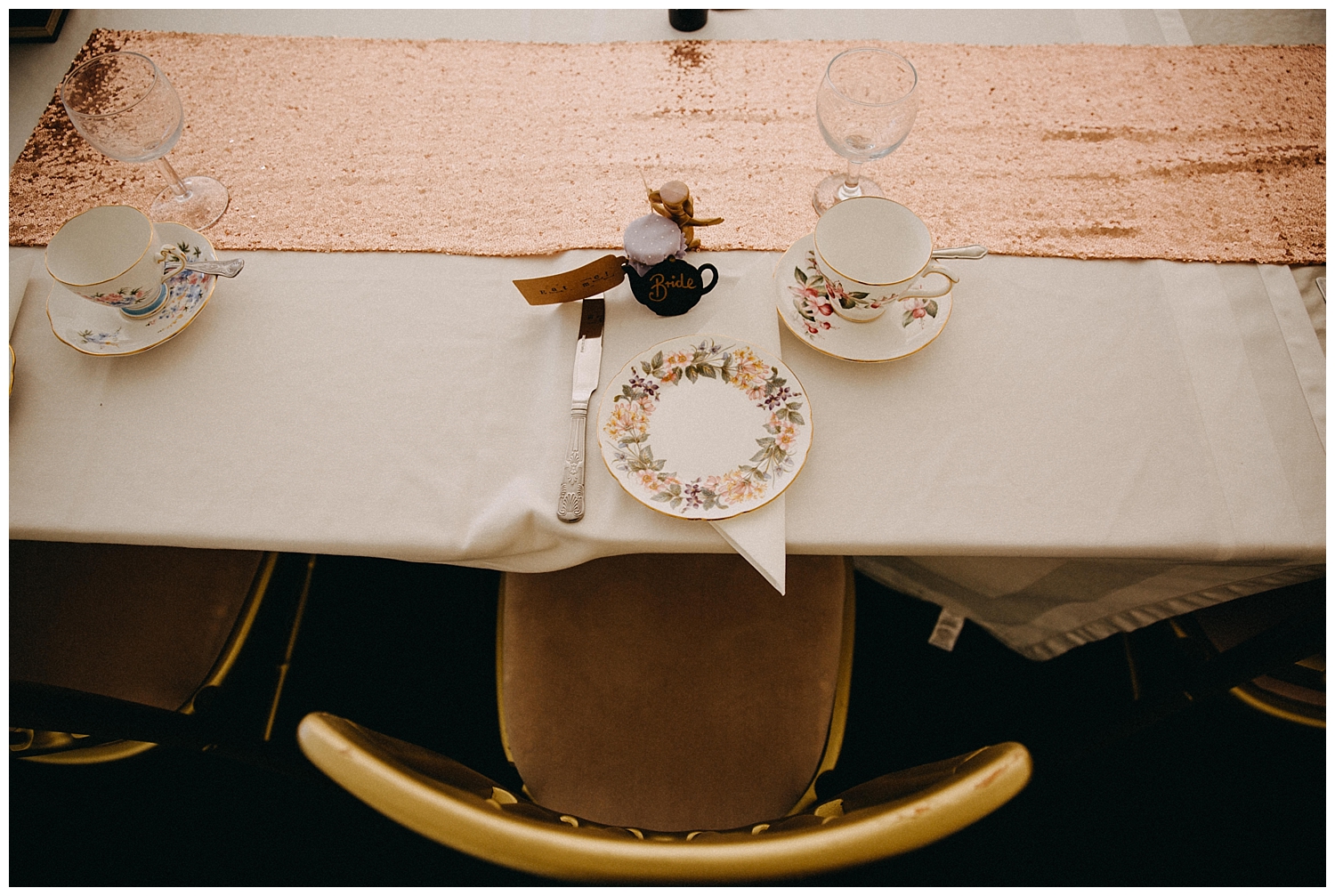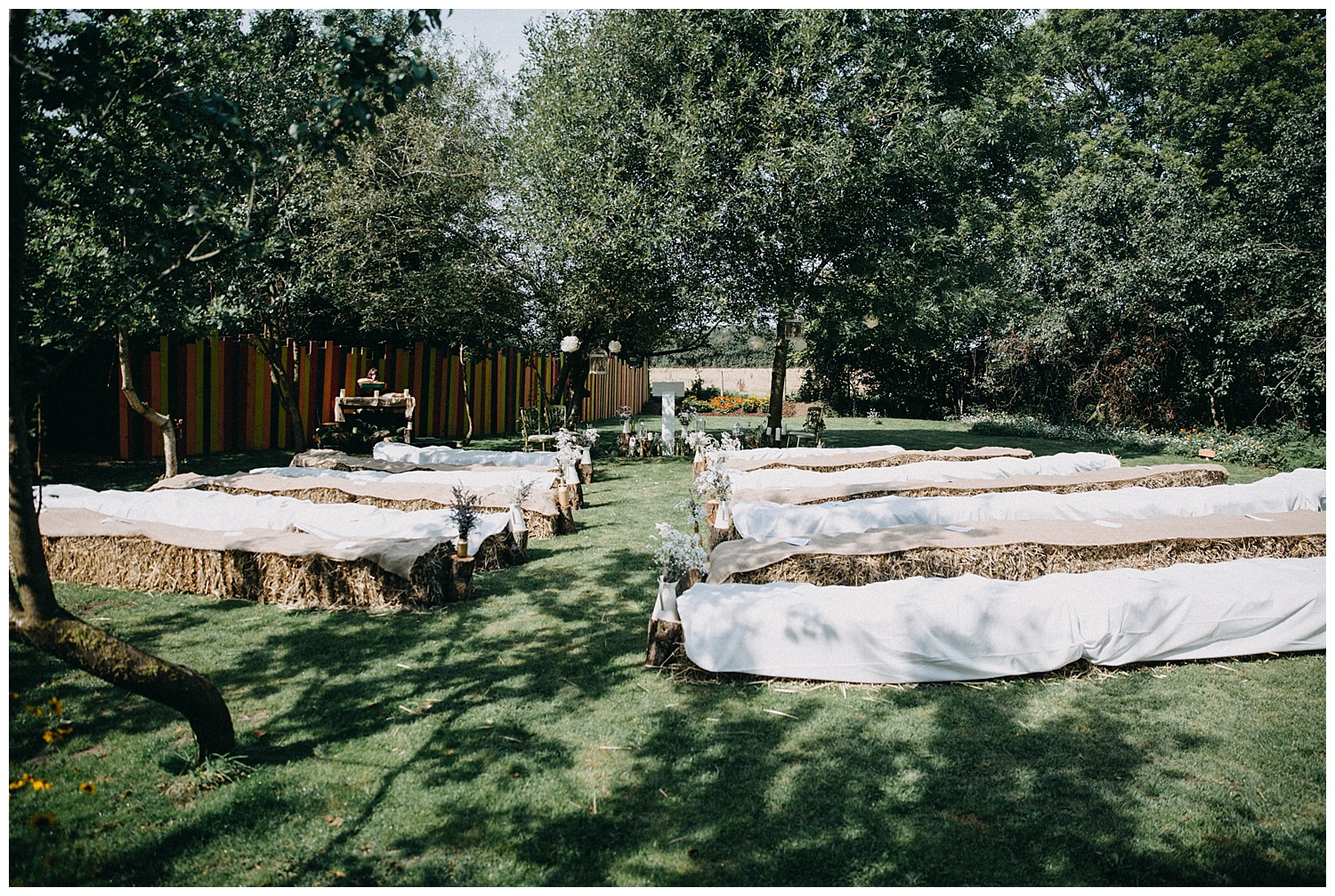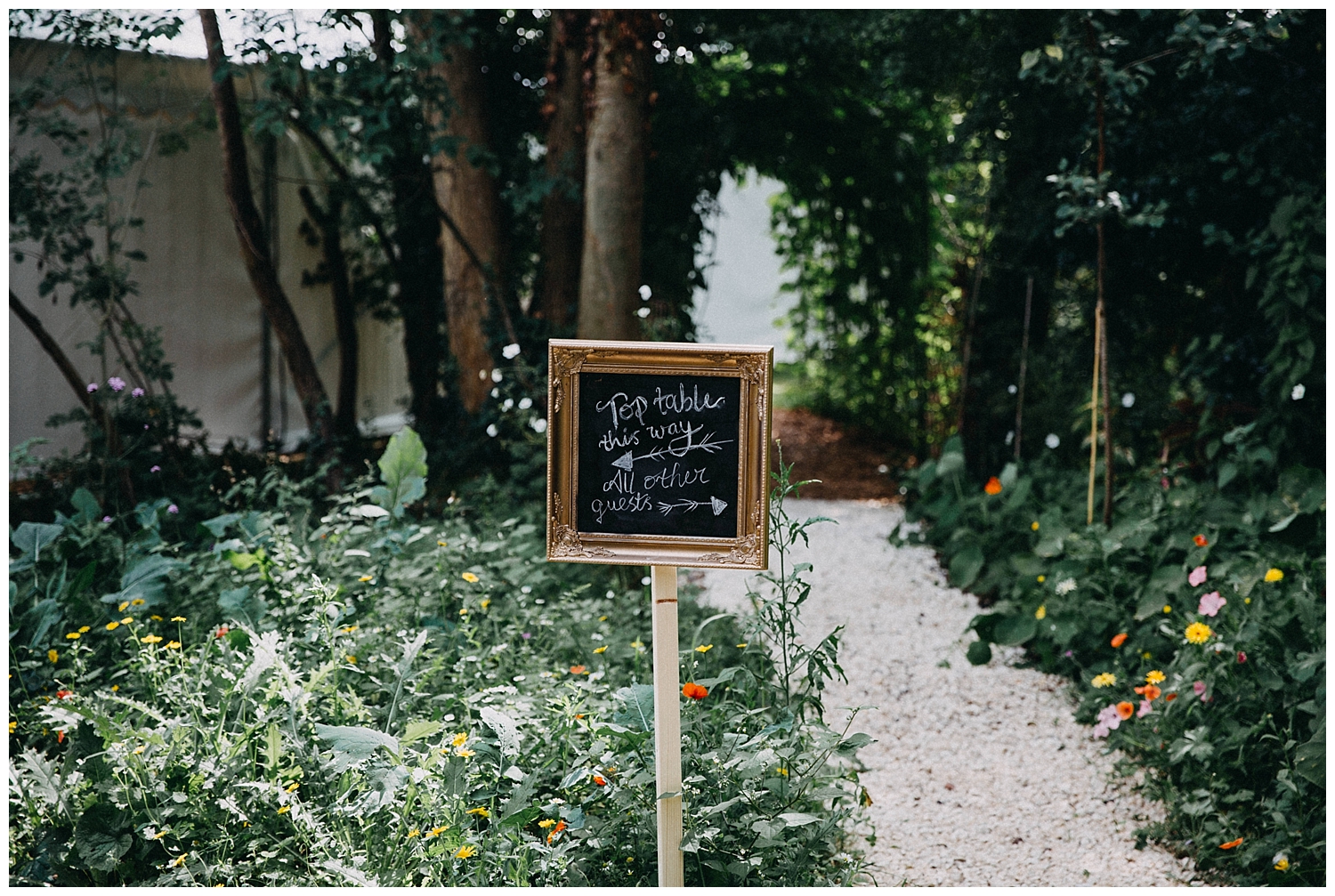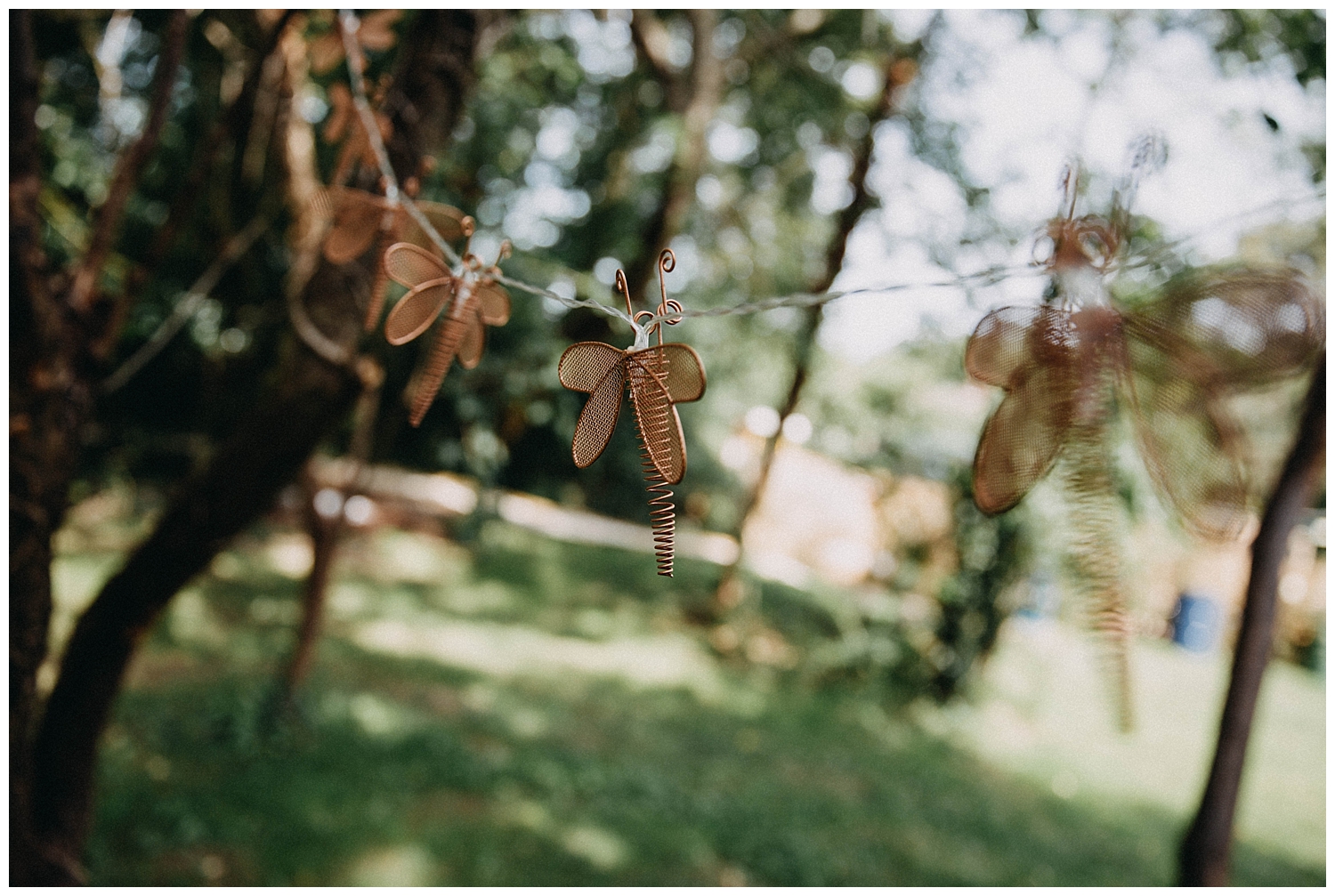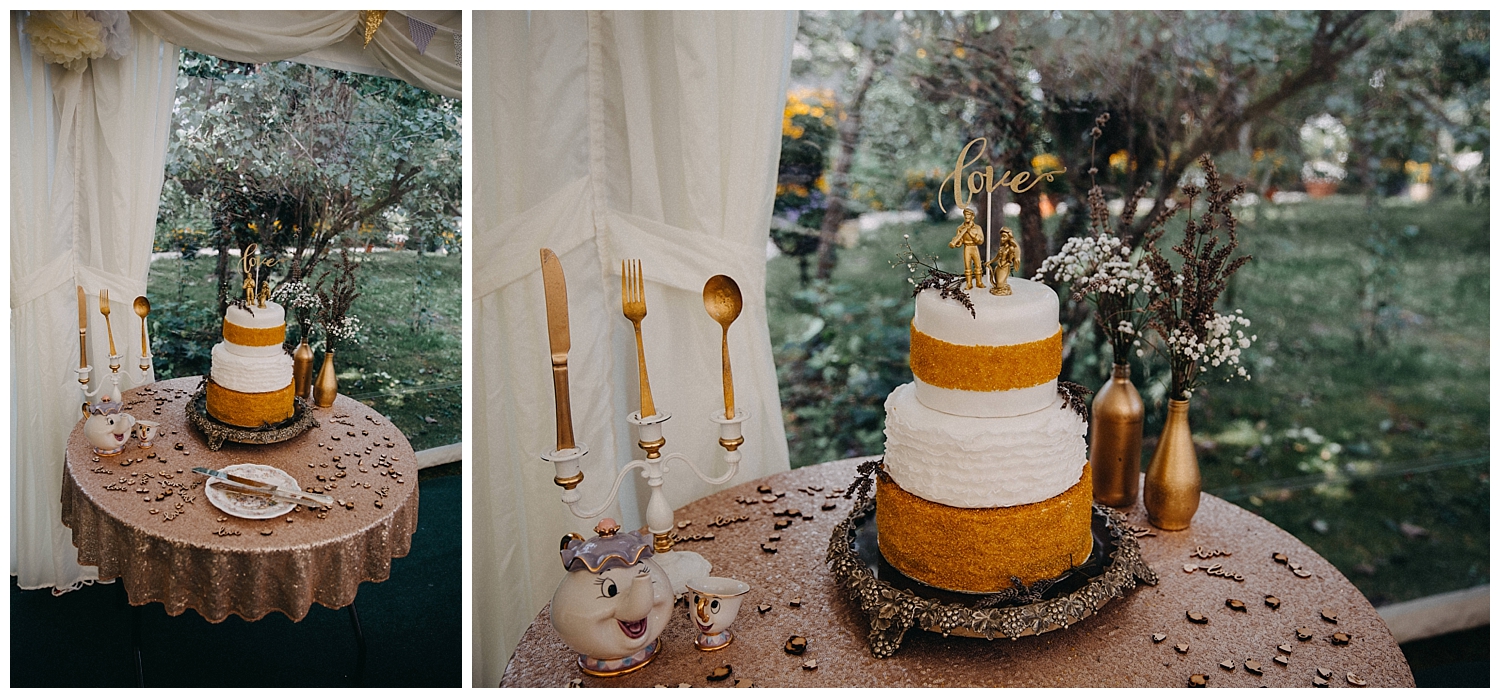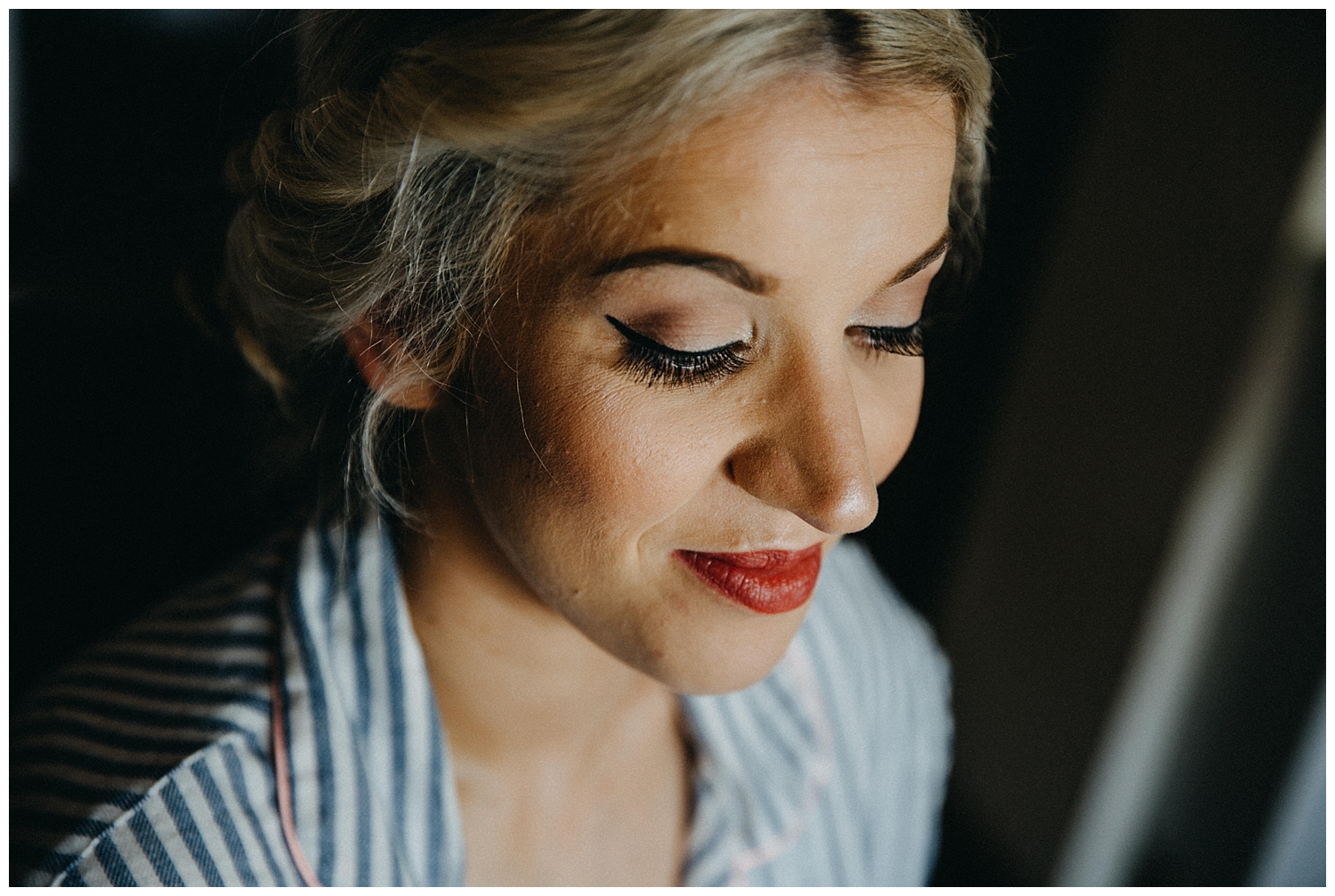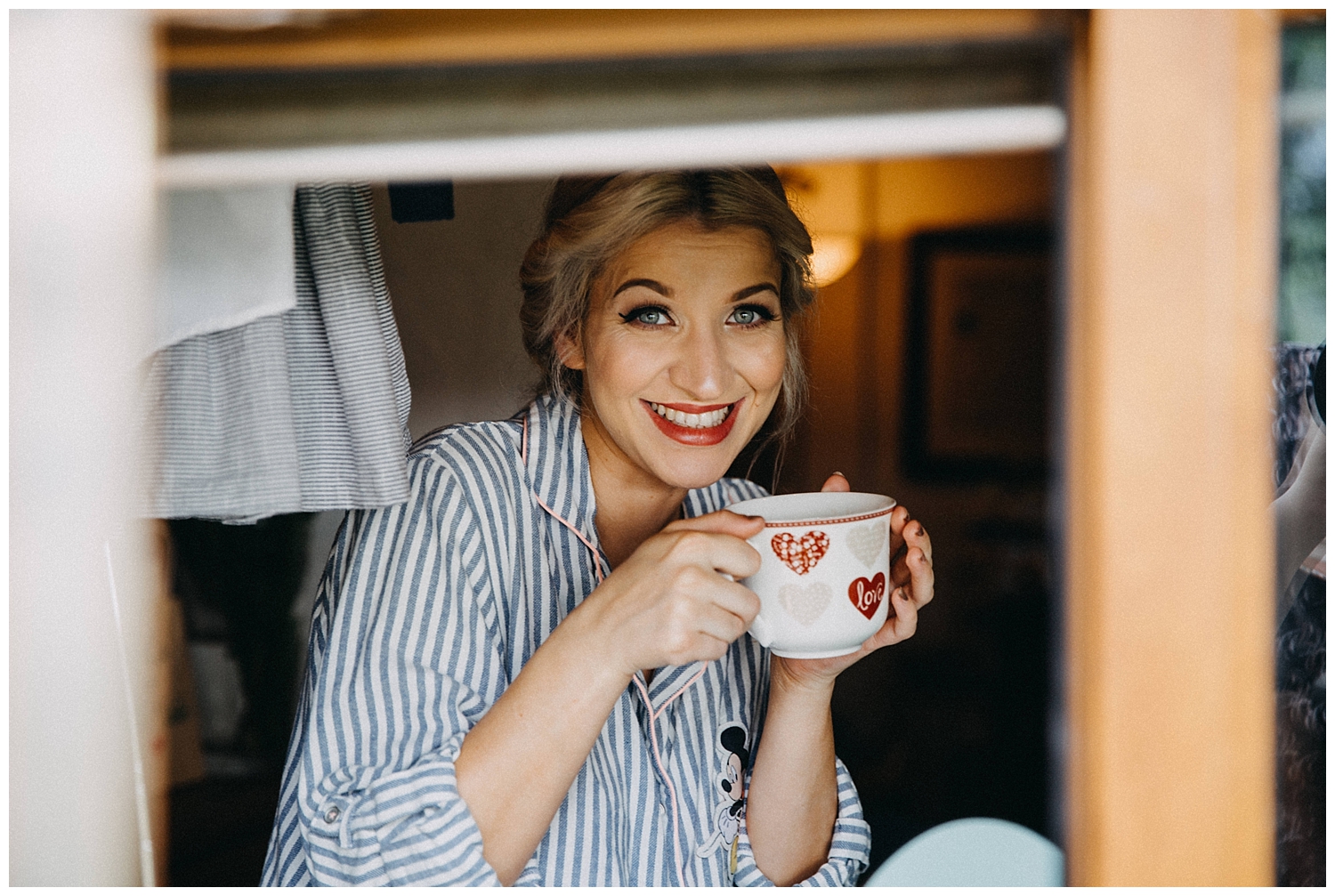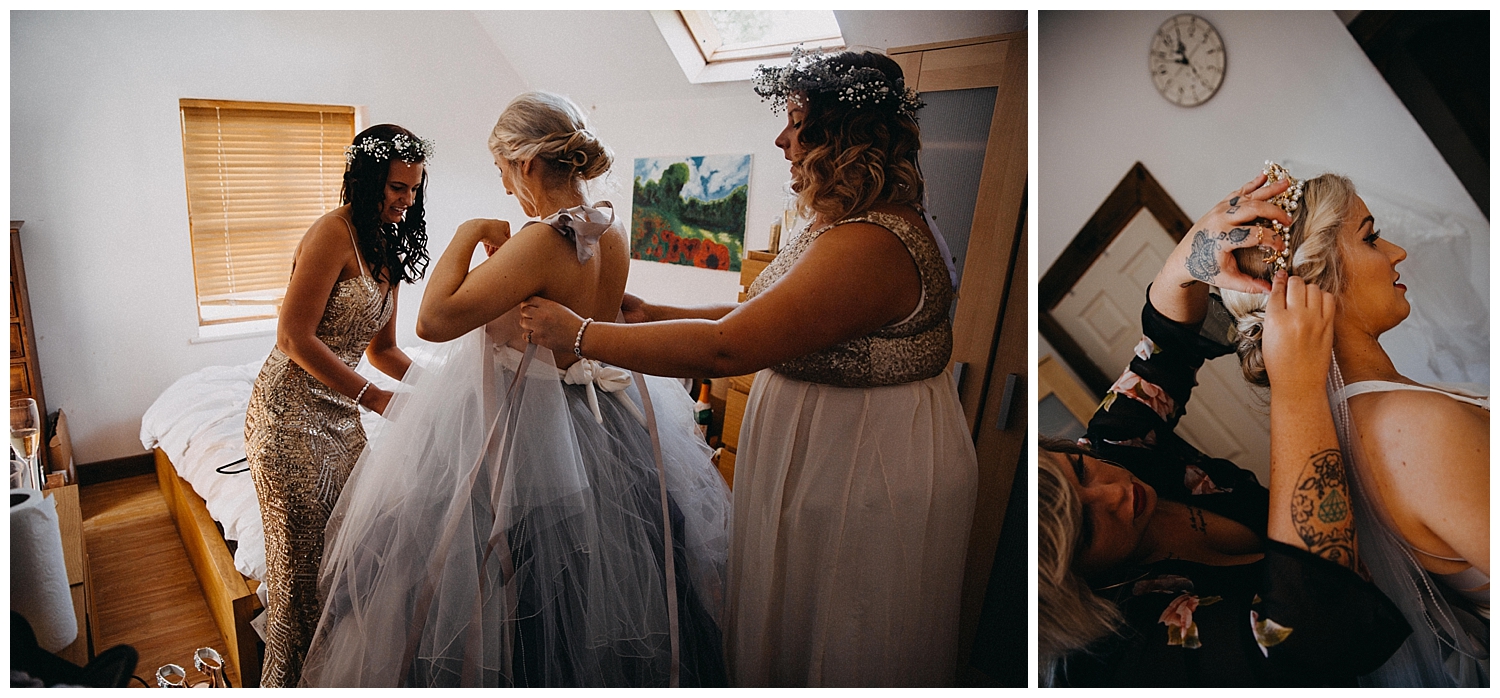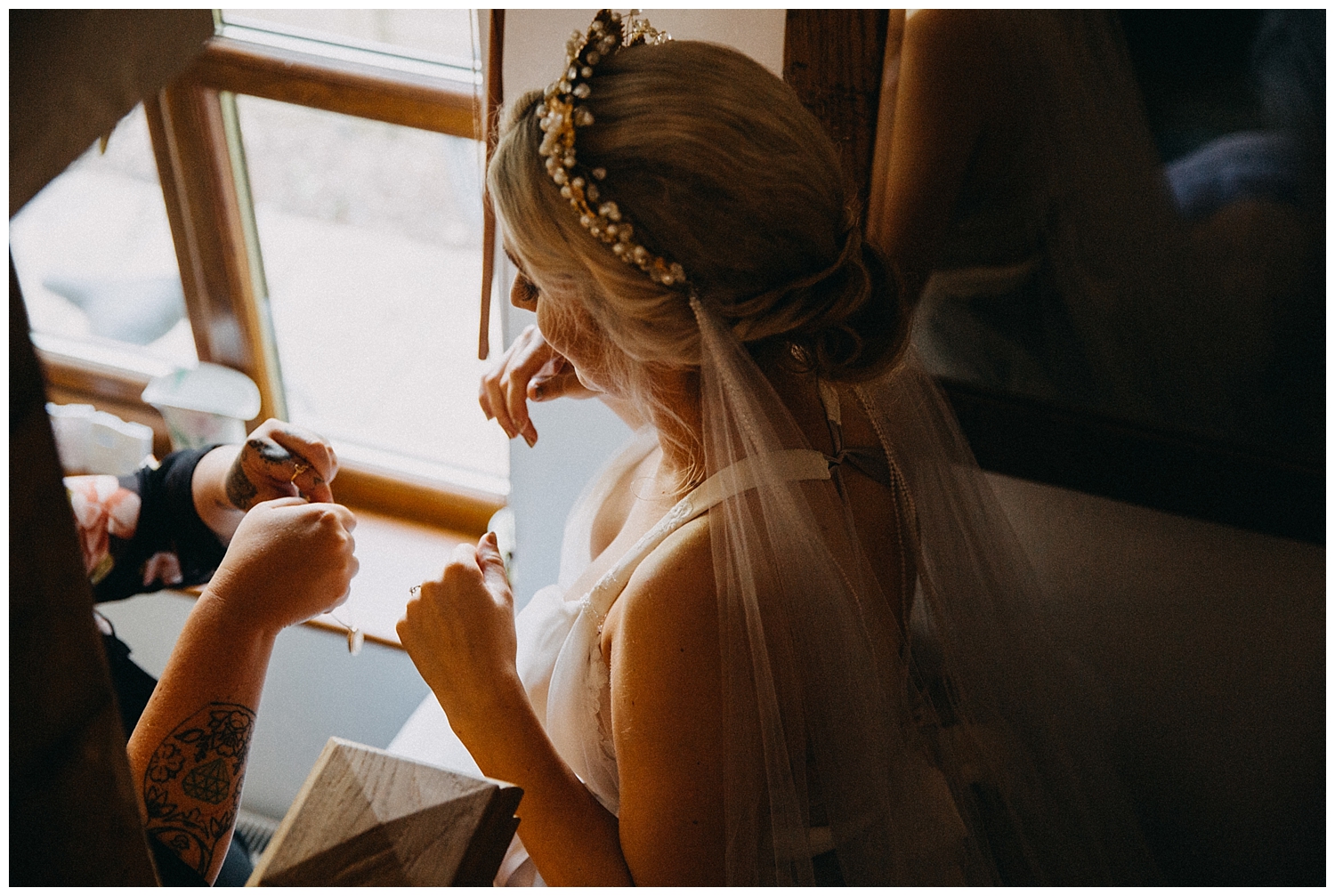 Harri and Luke celebrated their marriage amongst their closest friends and family, surrounded by woodland and bright sunlight. Despite the rain the week before their wedding, the weather that day turned out to be absolutely stunning. There was no need for the box of umbrellas waiting to be used by the hale bales!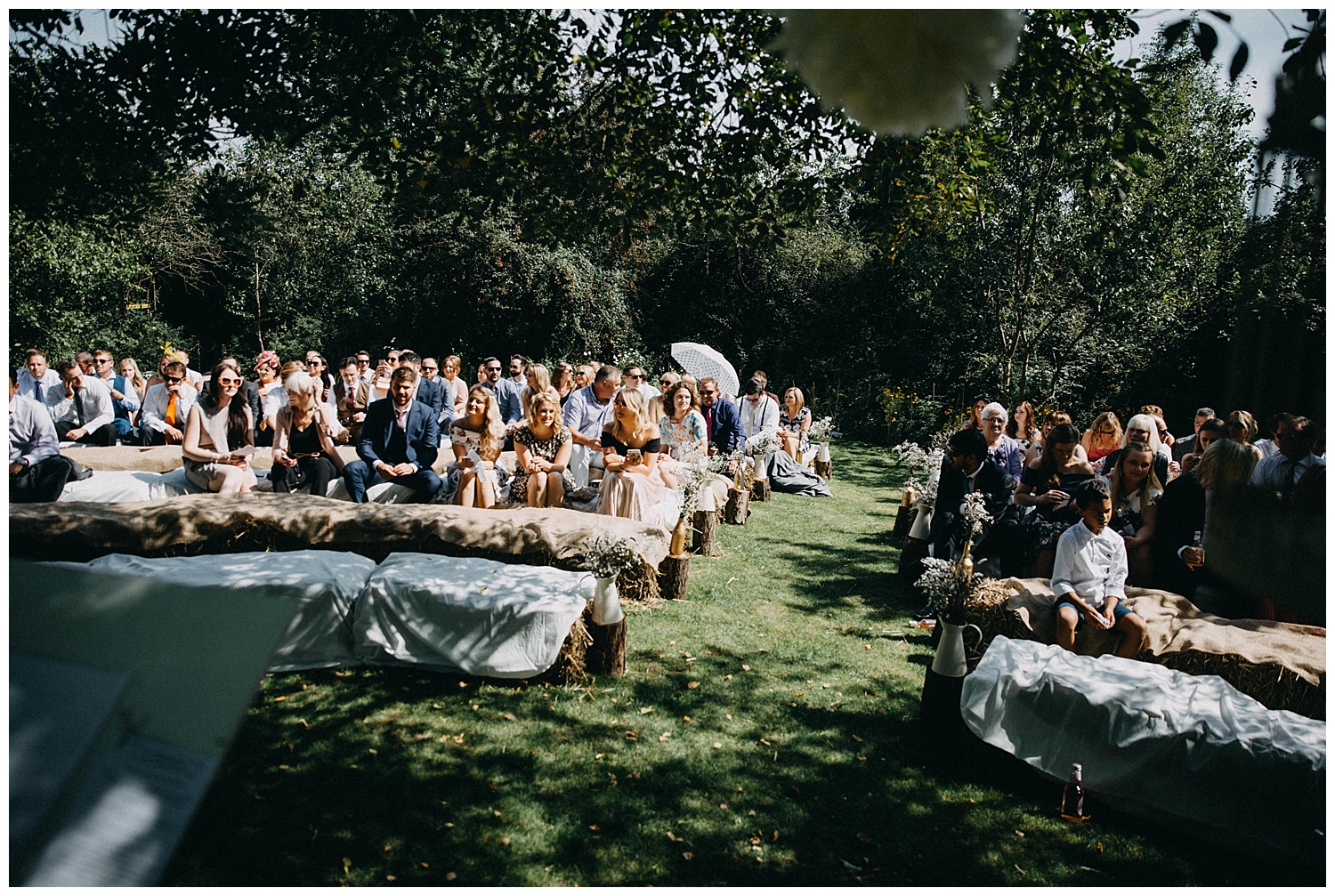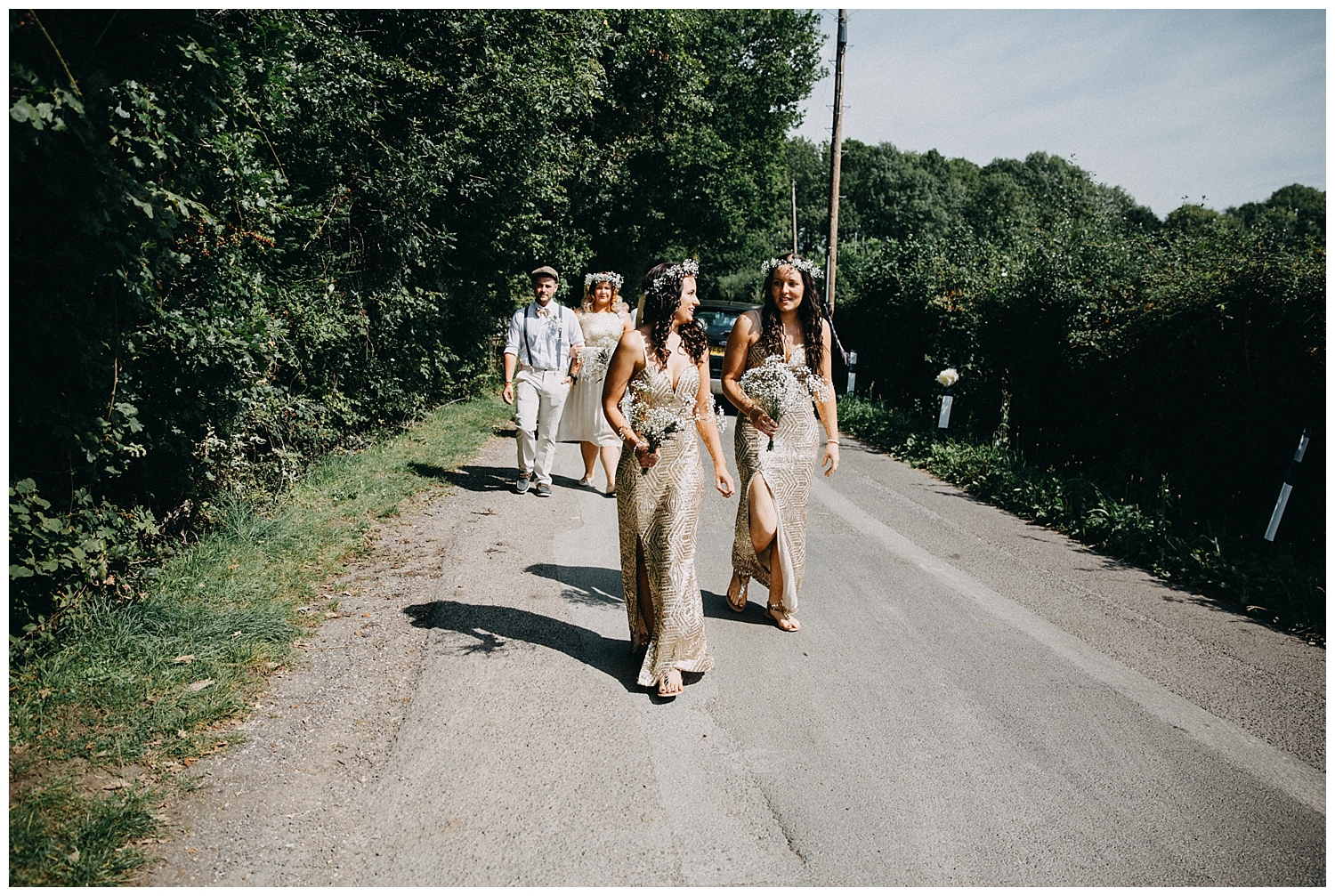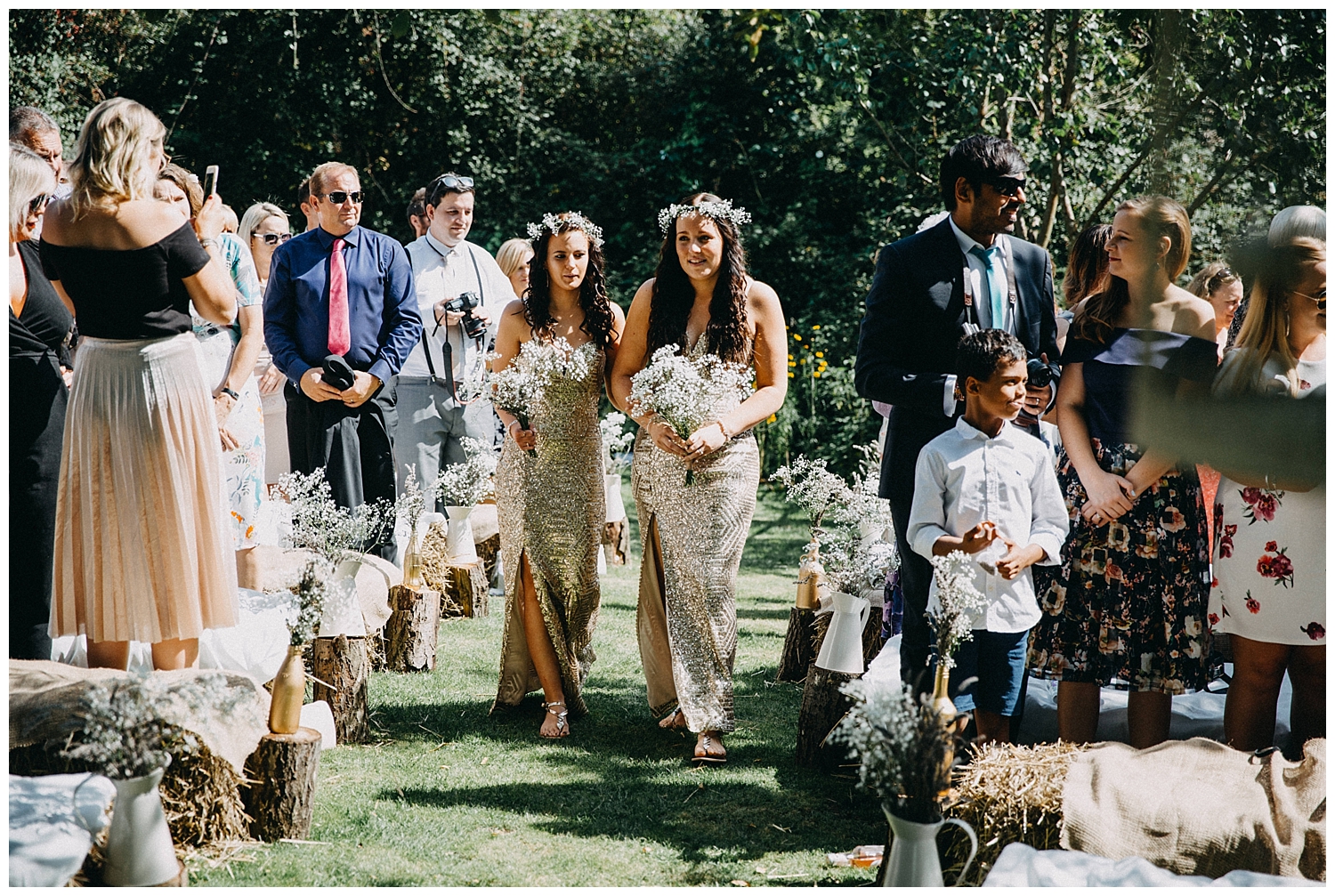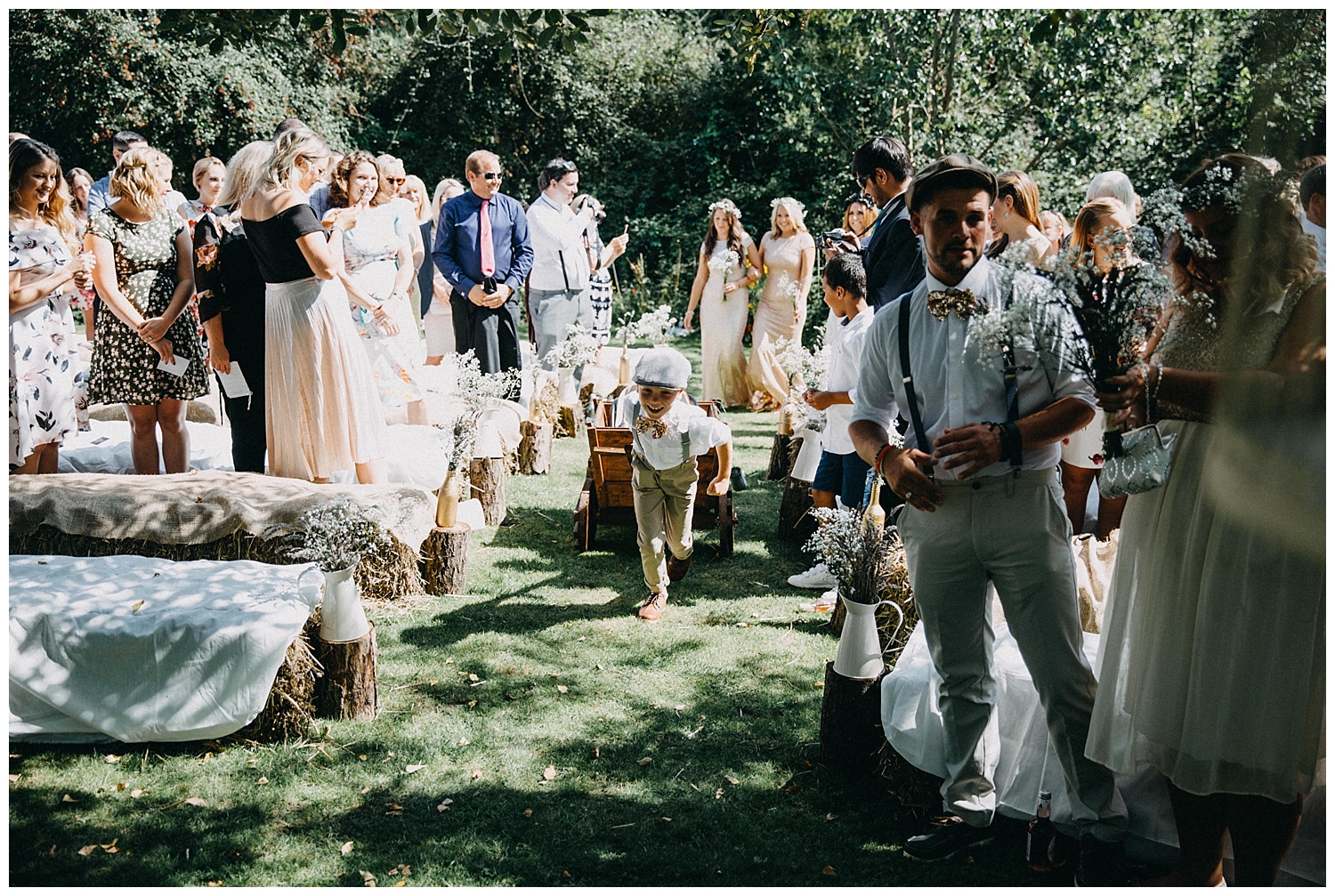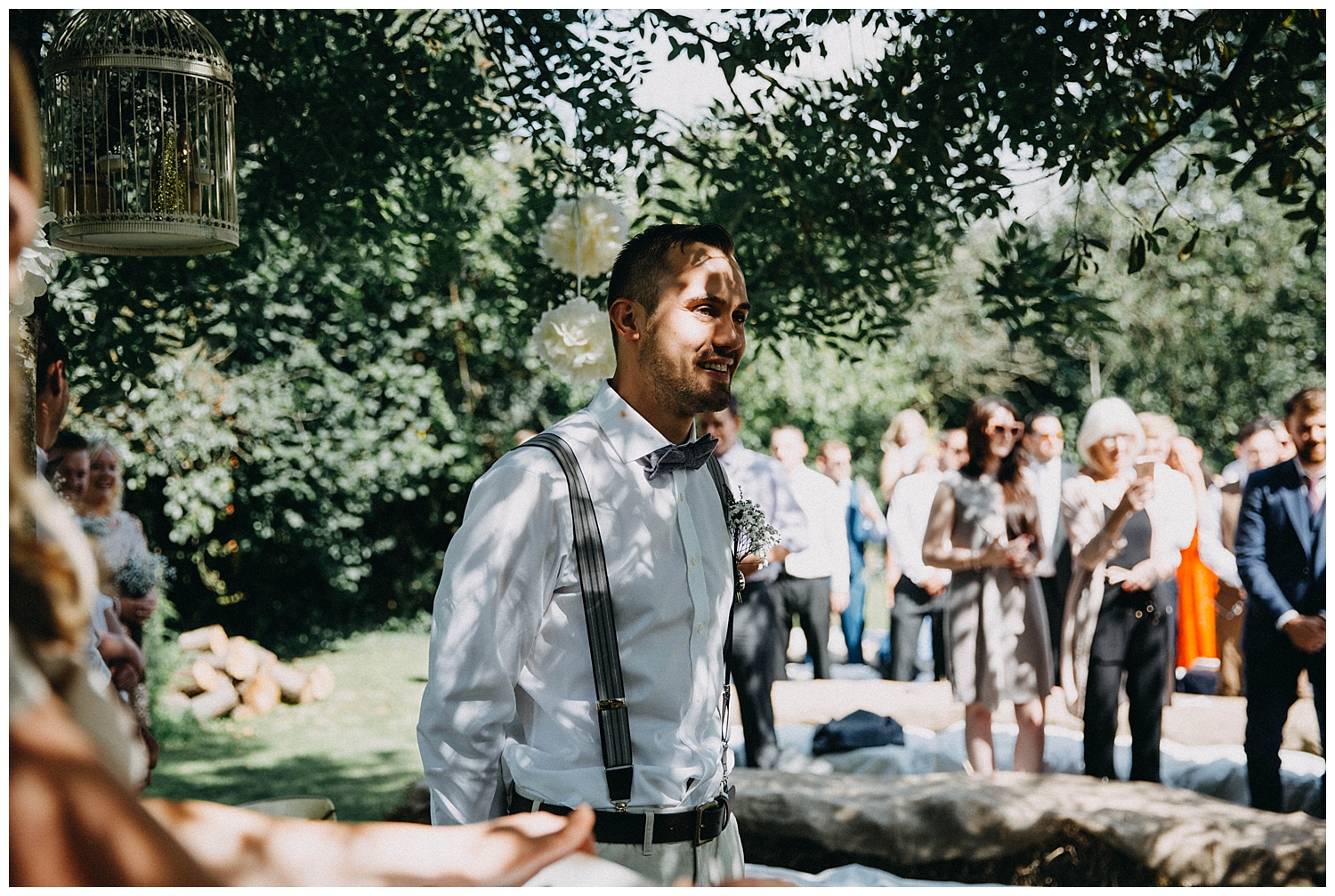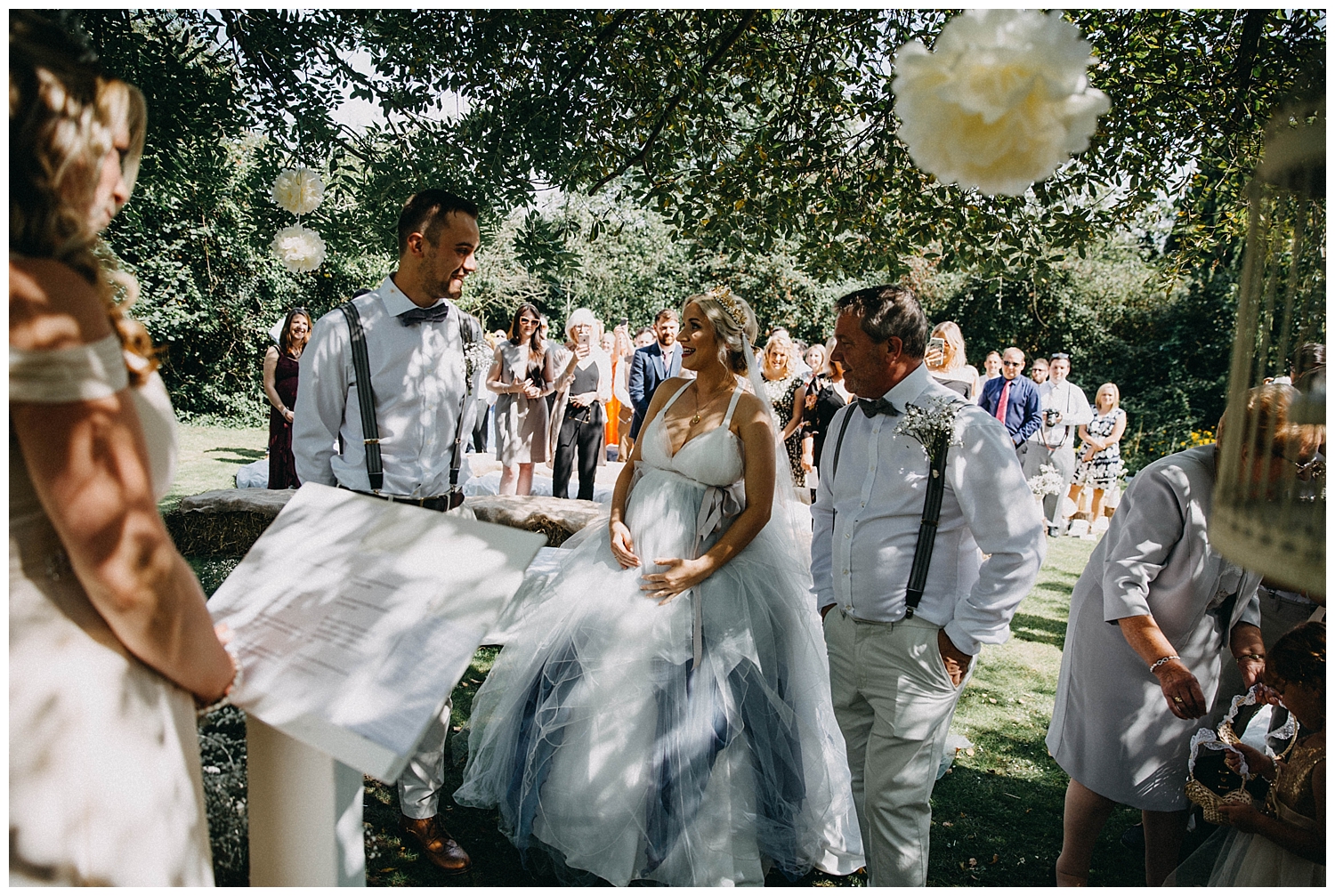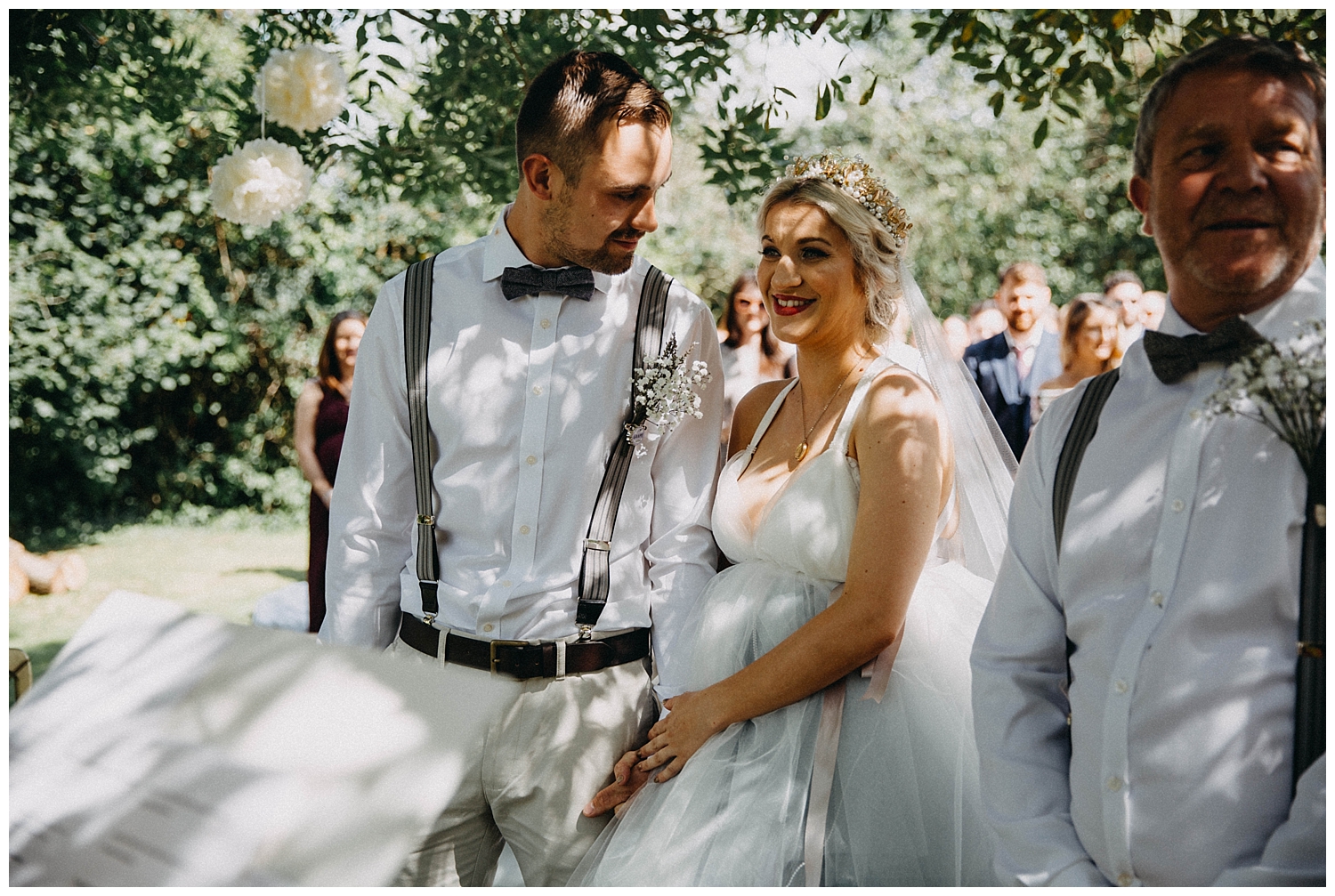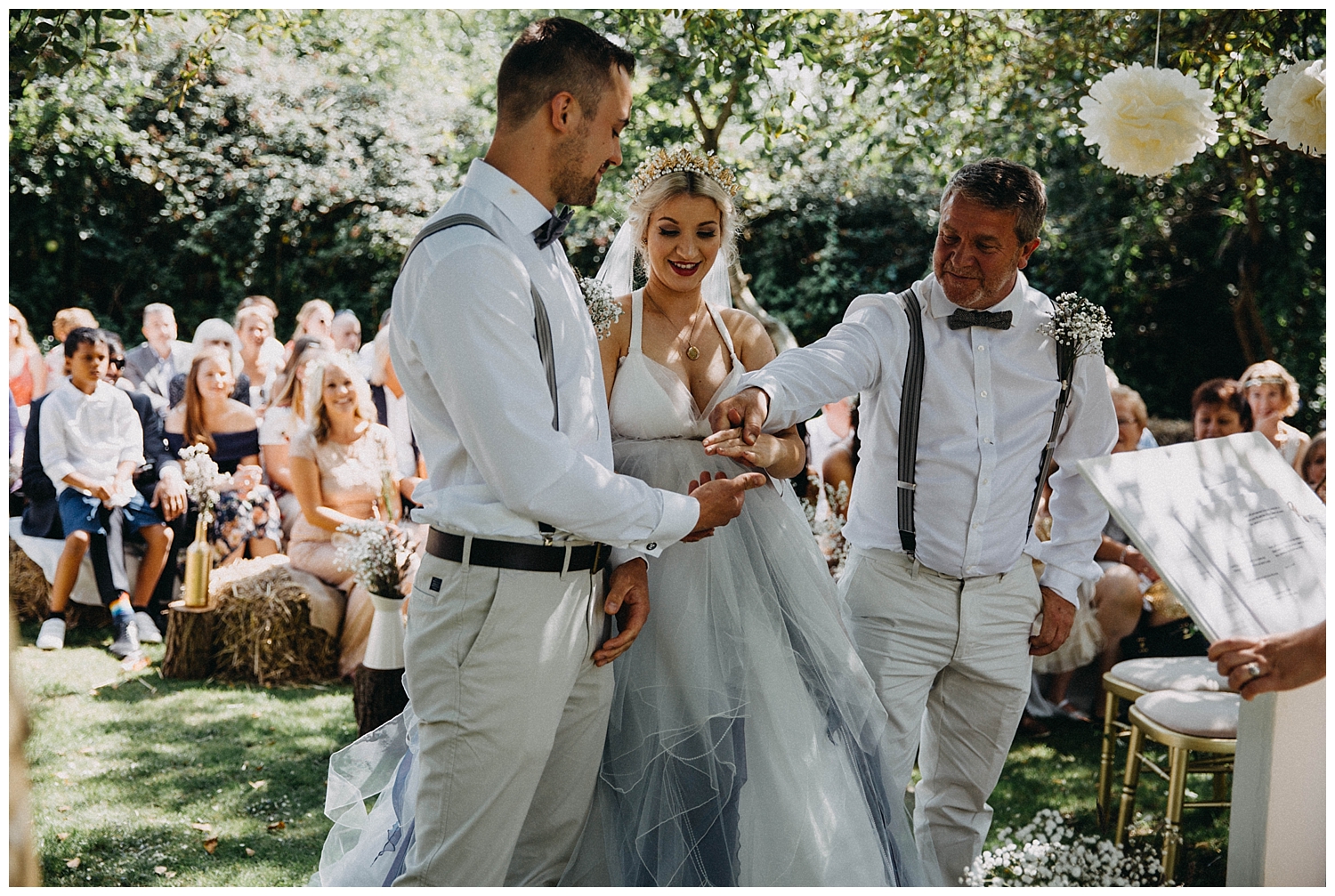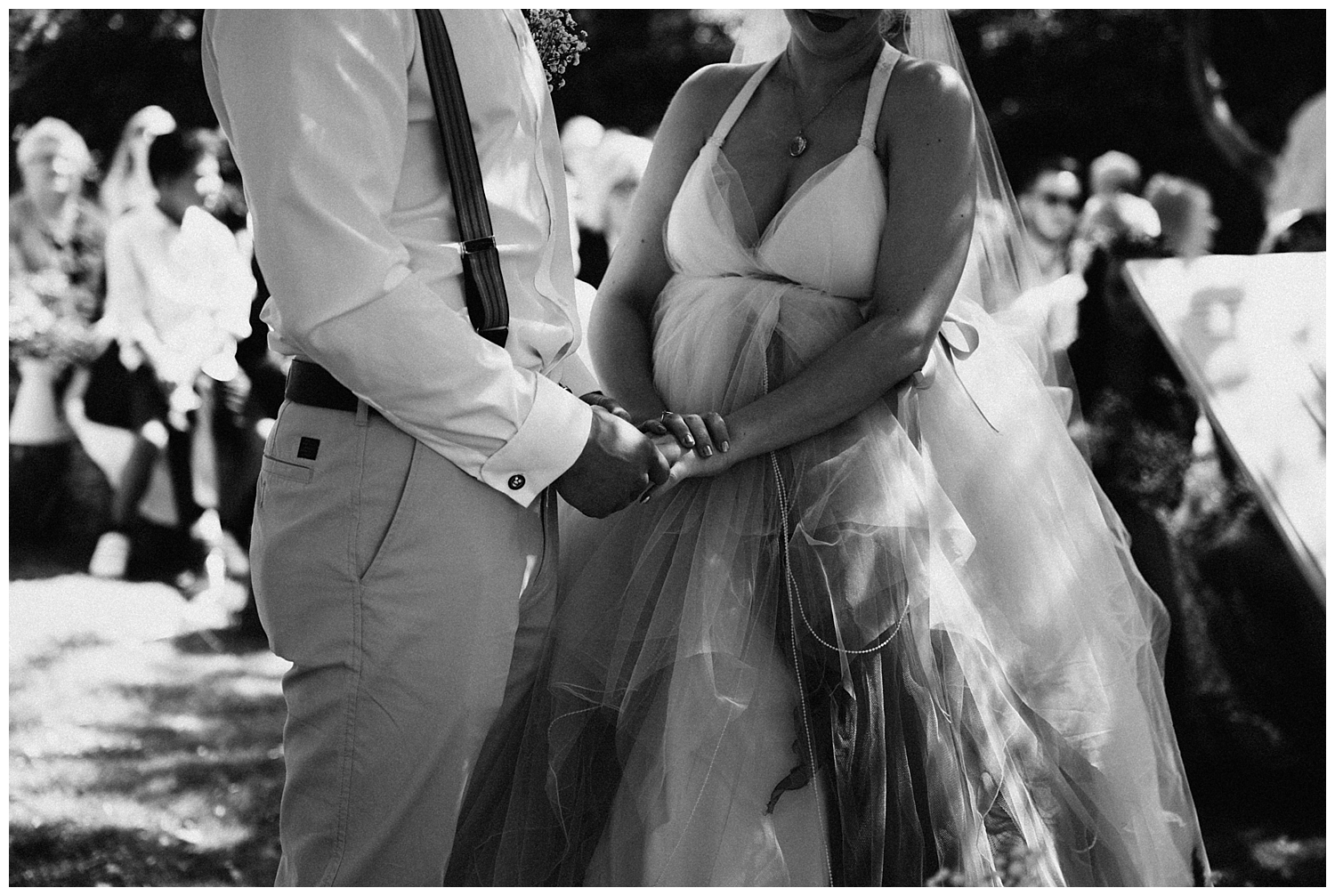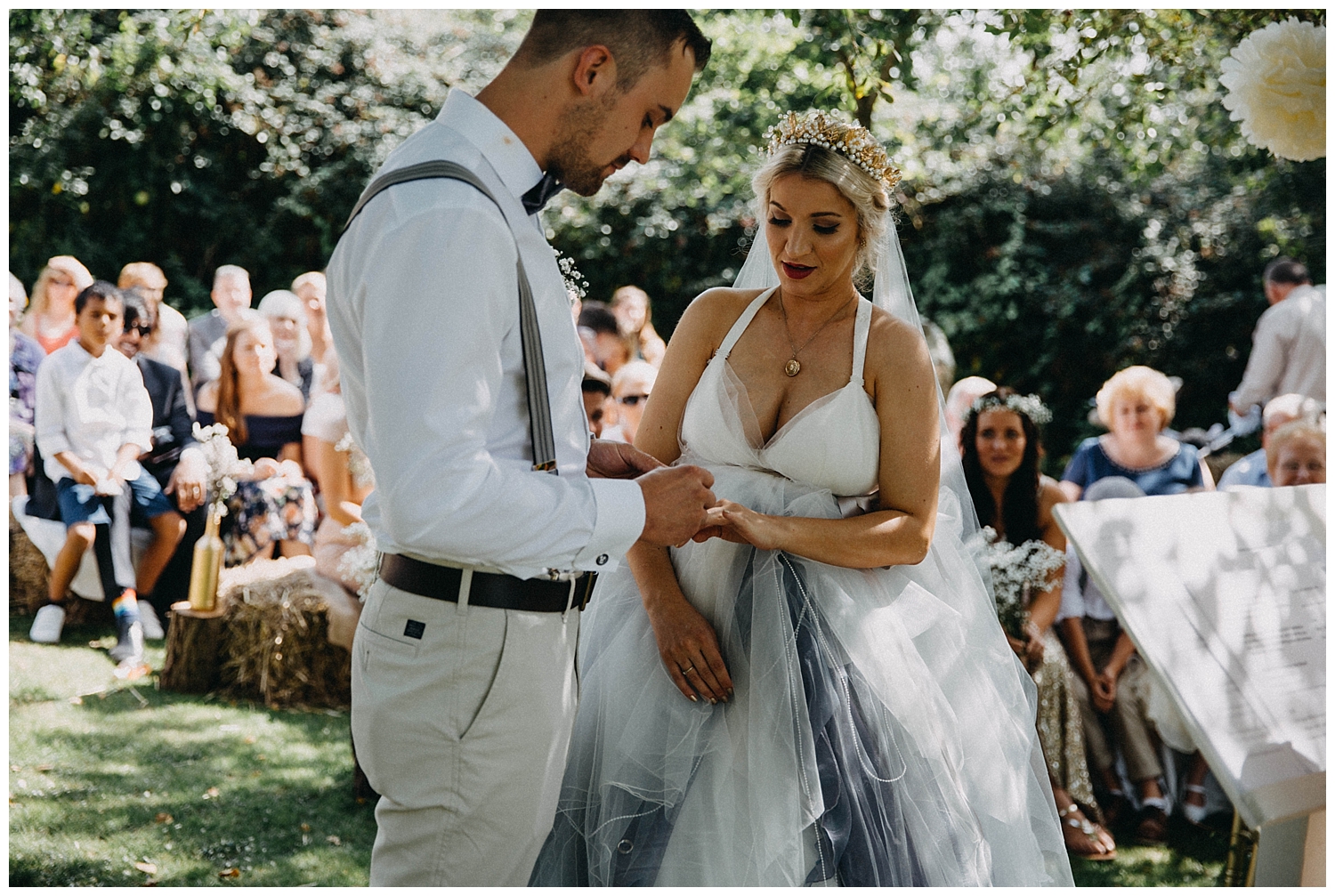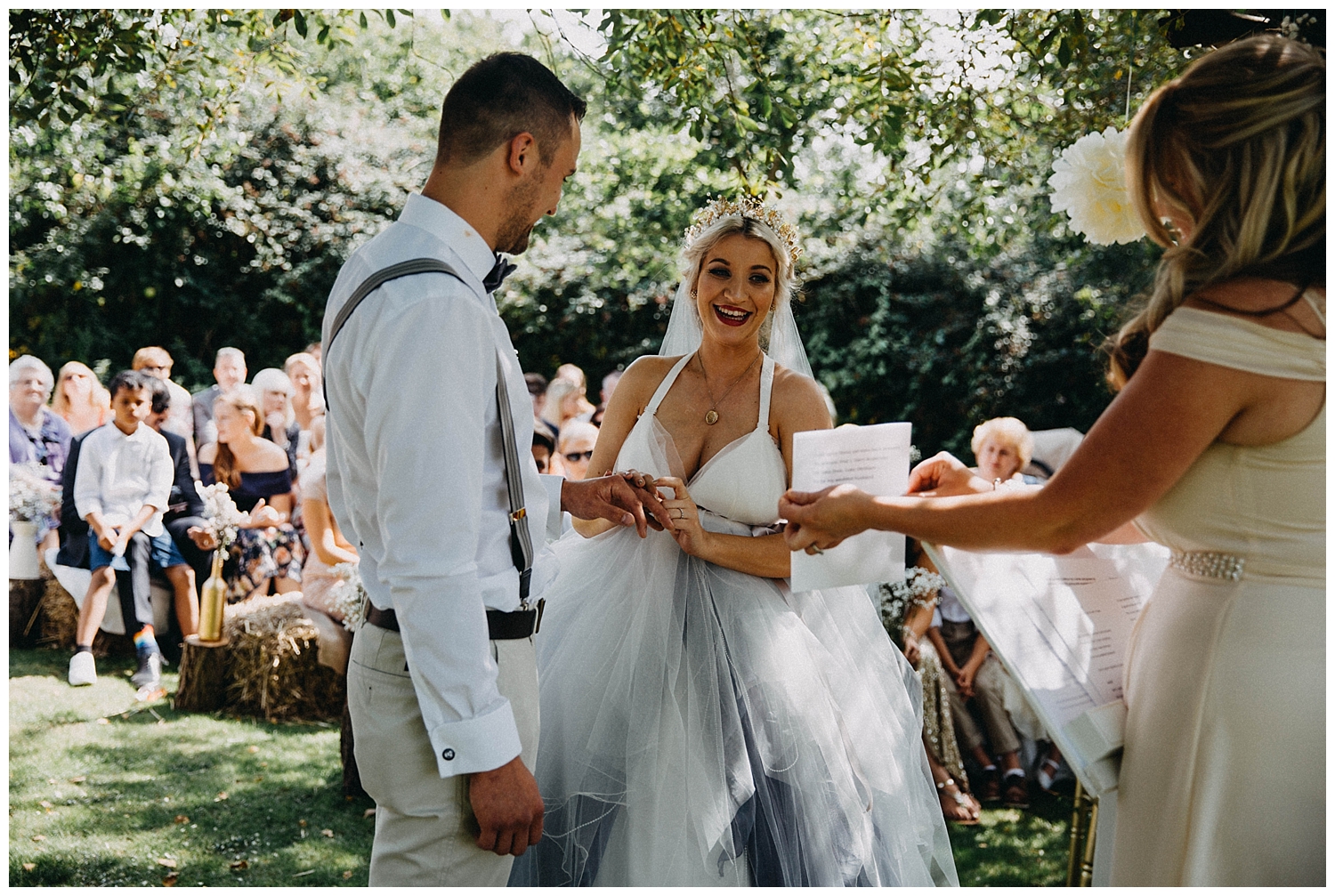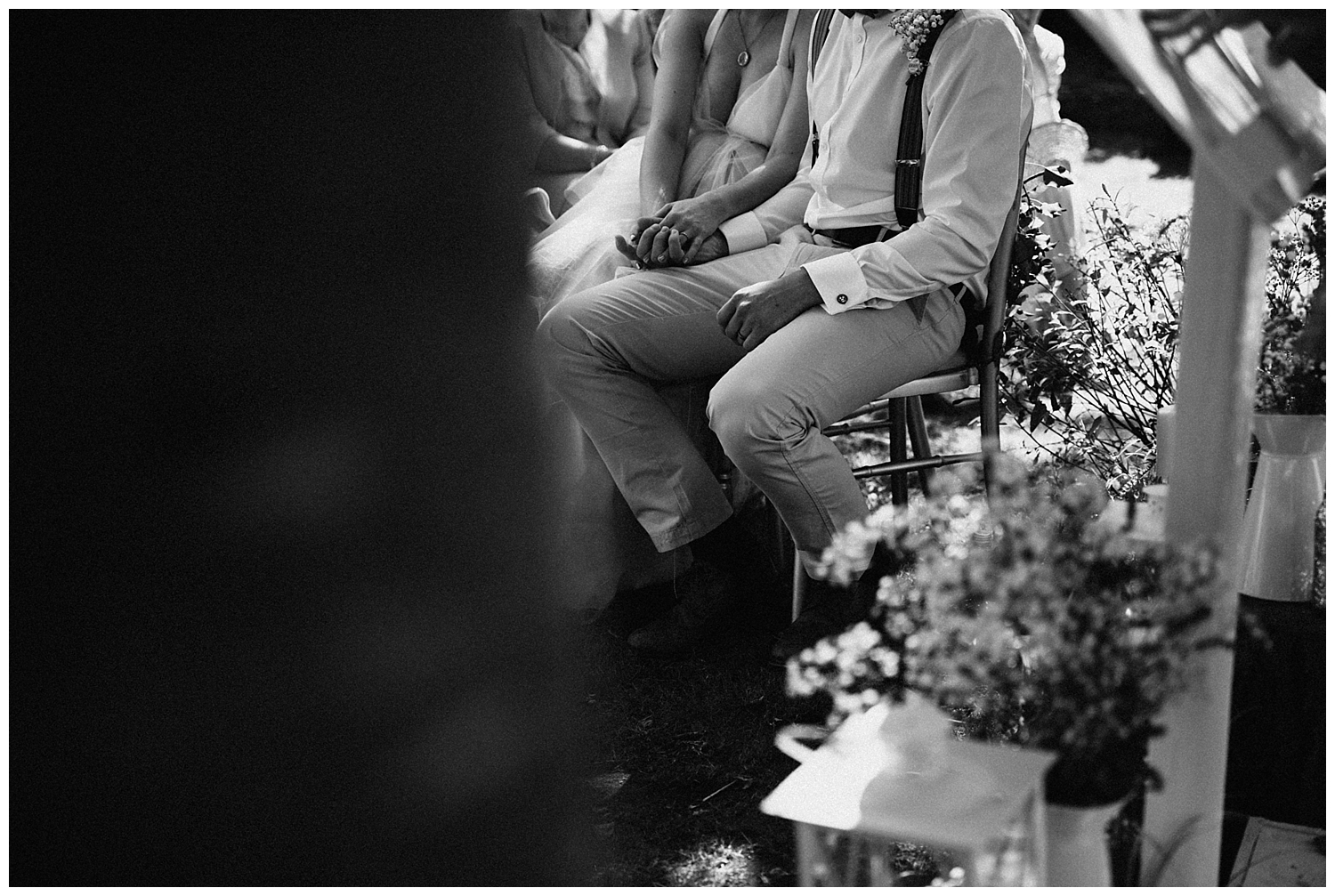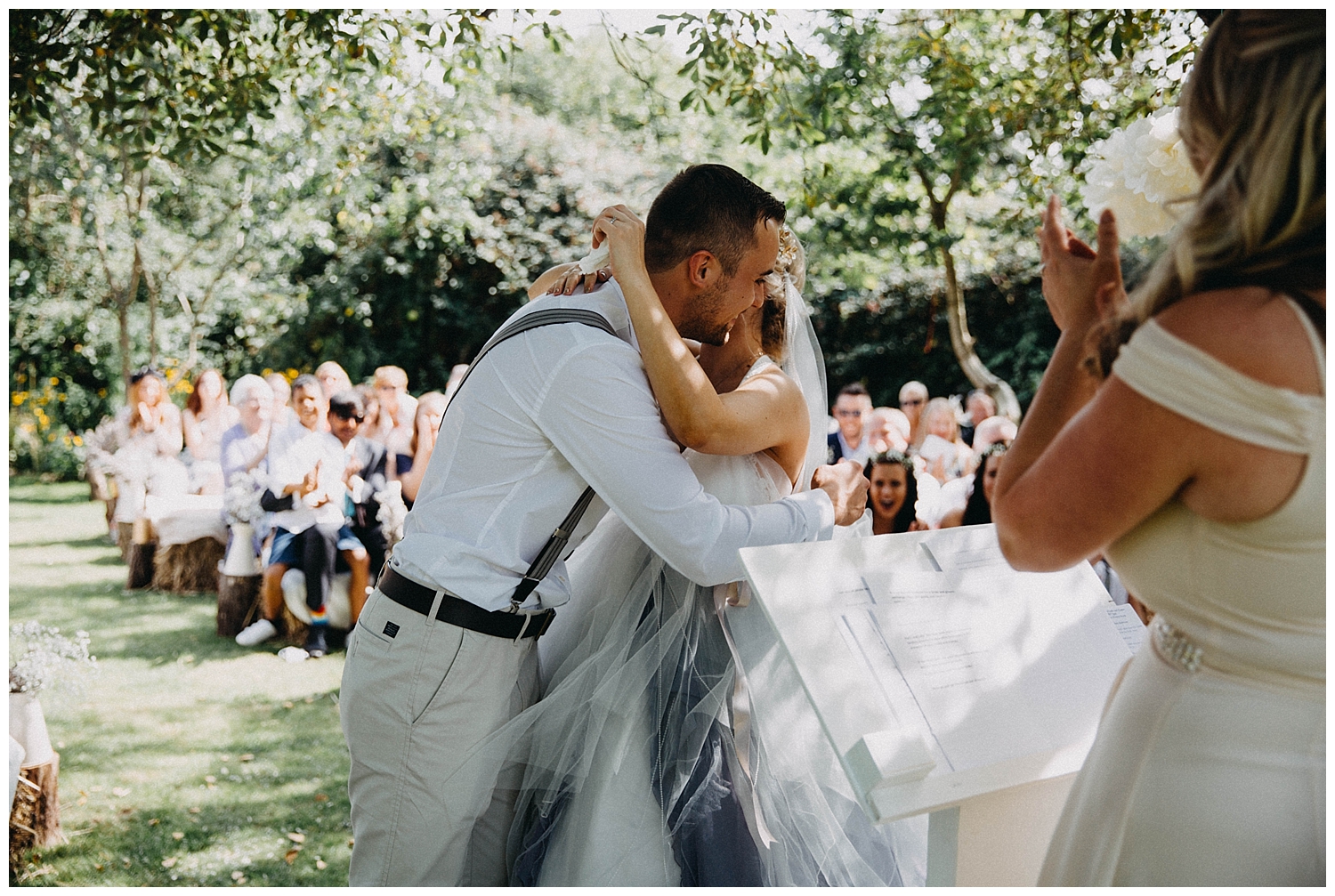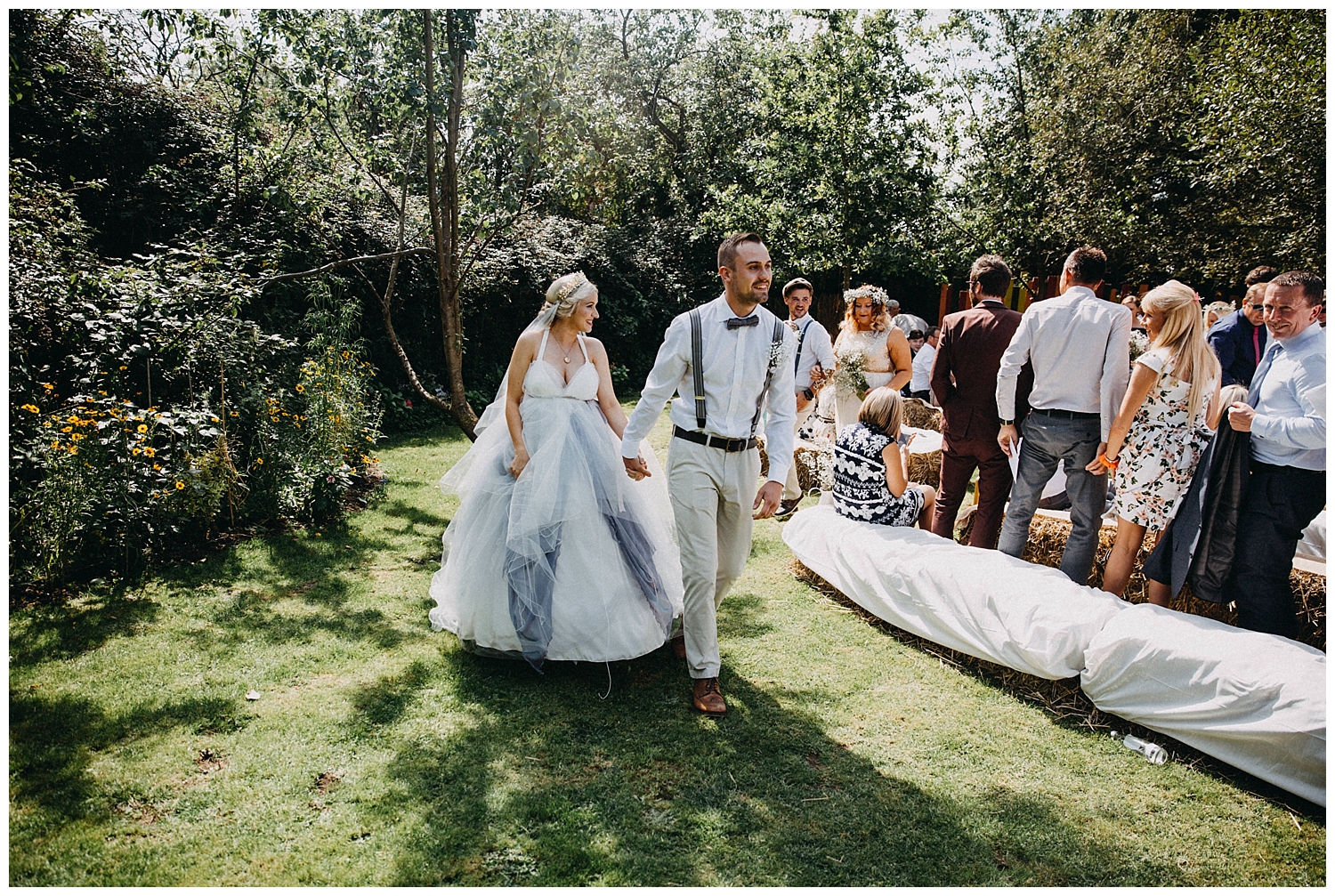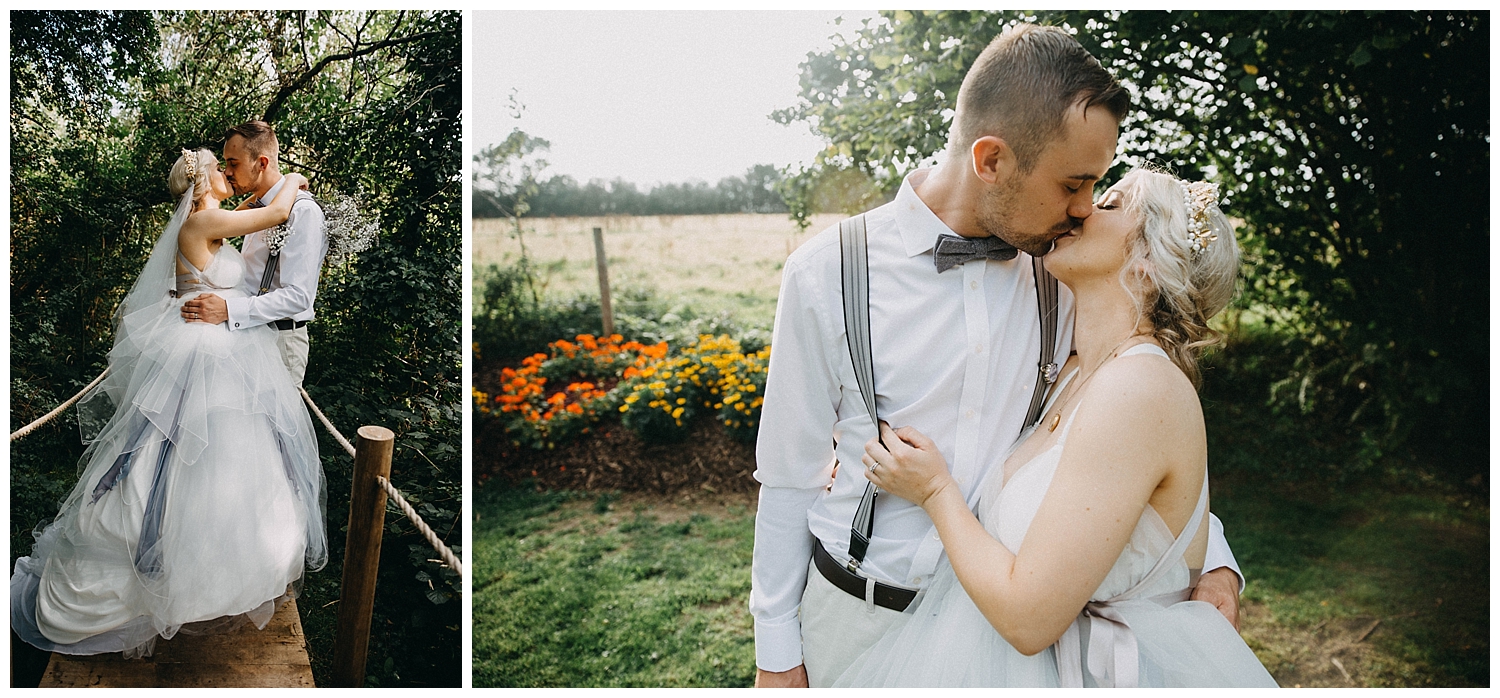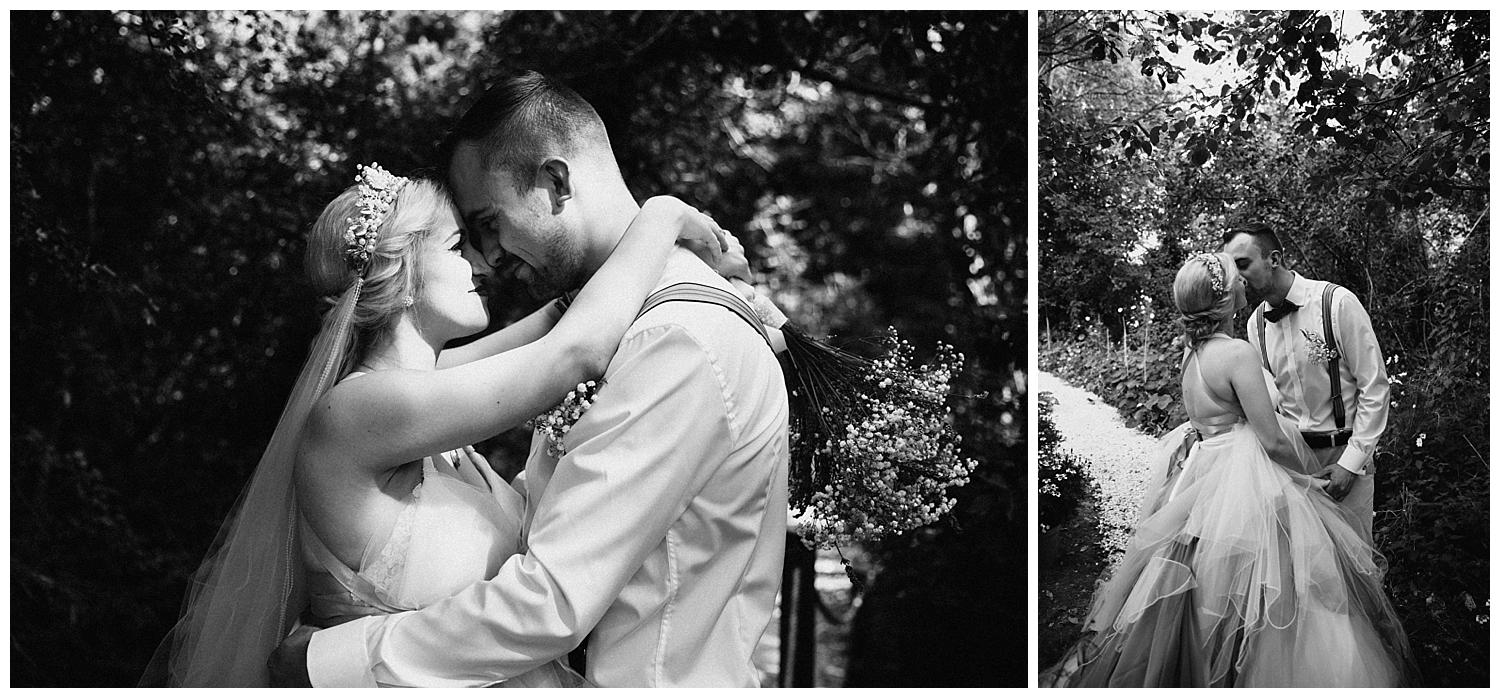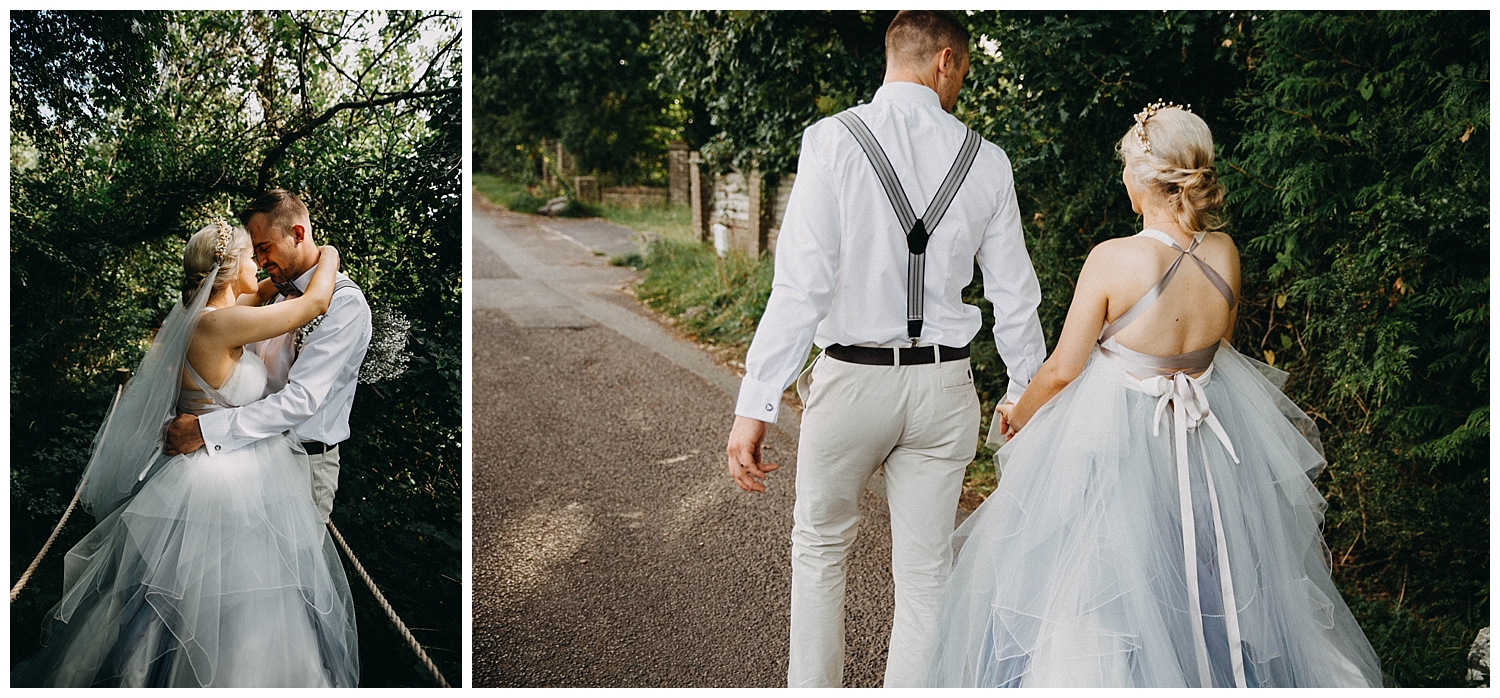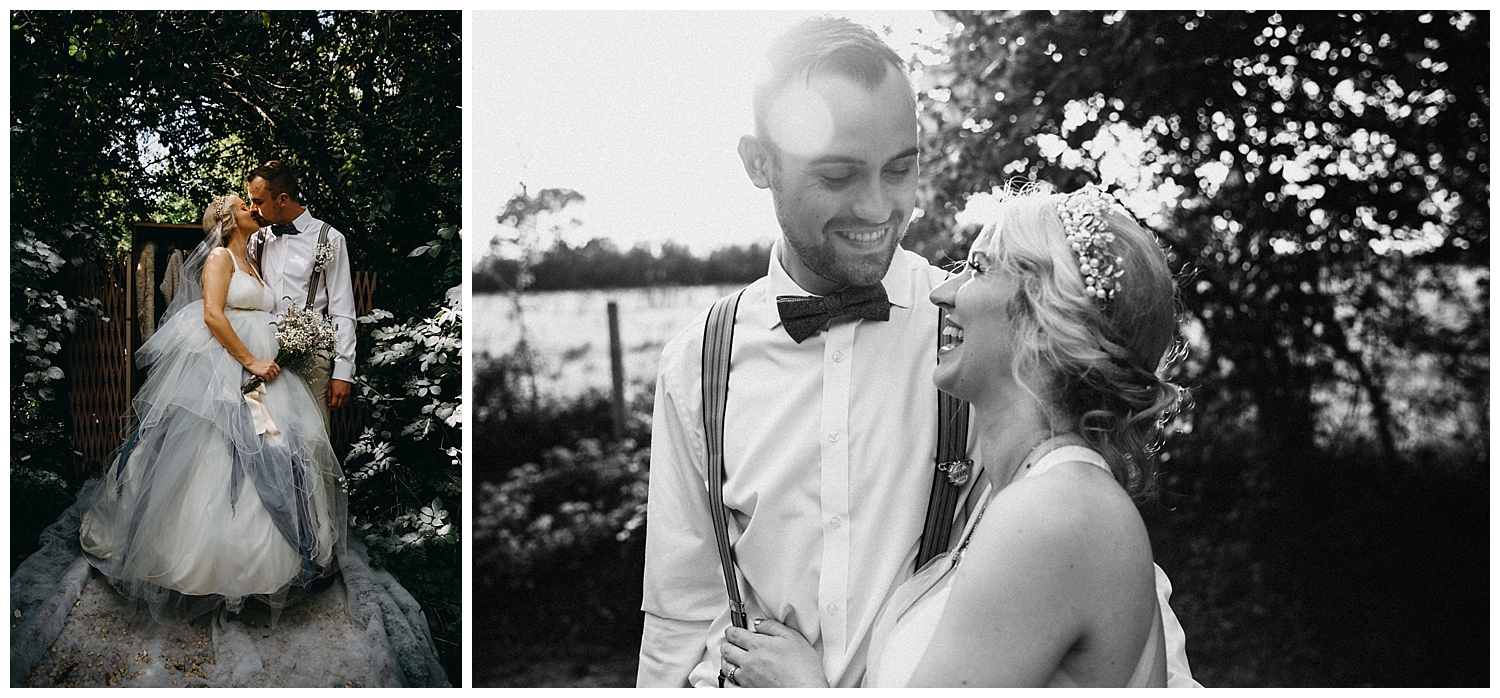 After the ceremony there was an assortment of drinks and a sweet cart waiting for the guests as they walked through the garden towards the marquee and games. The children had a blast running around, and there was a bit of competitiveness amongst the men playing coconut shy.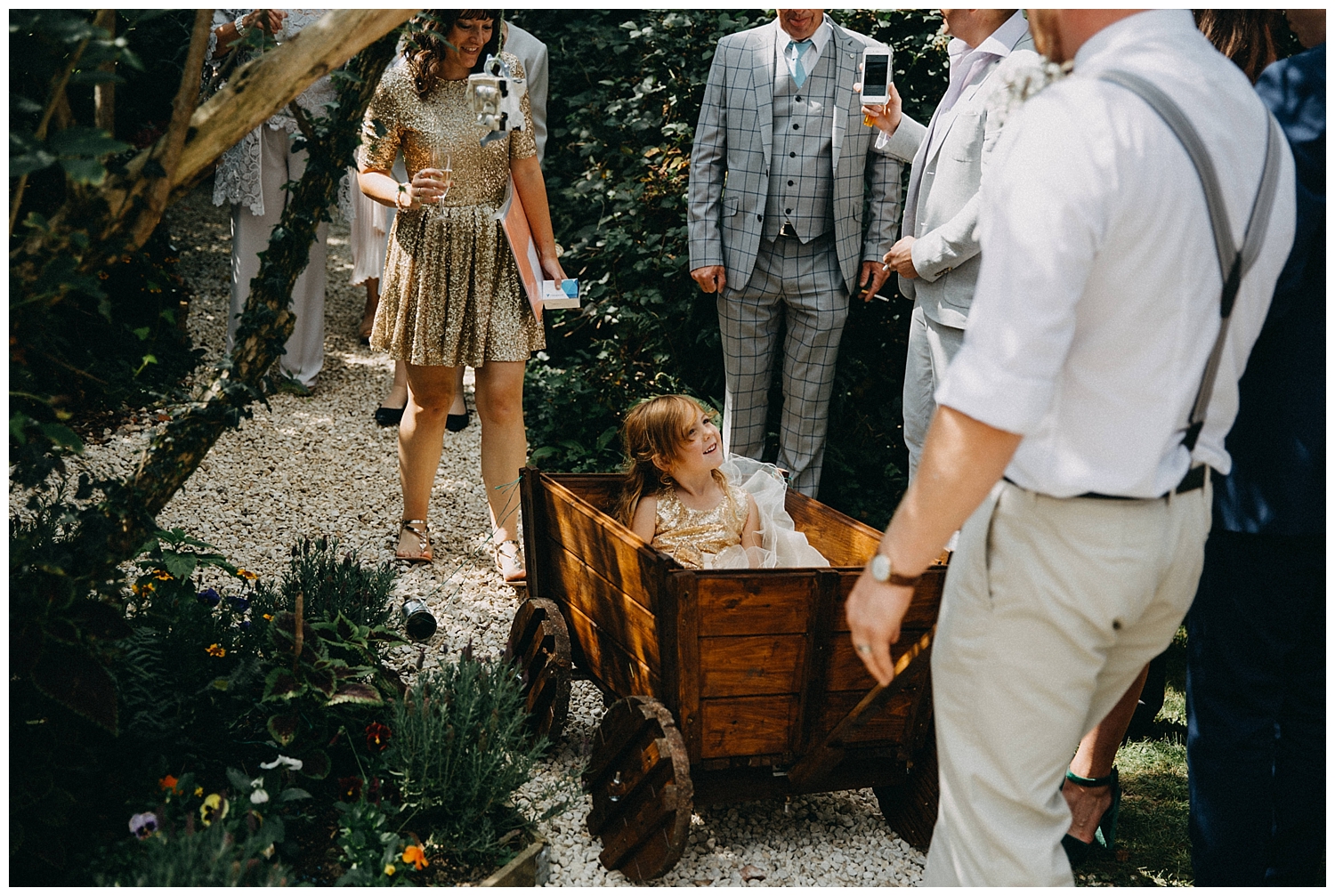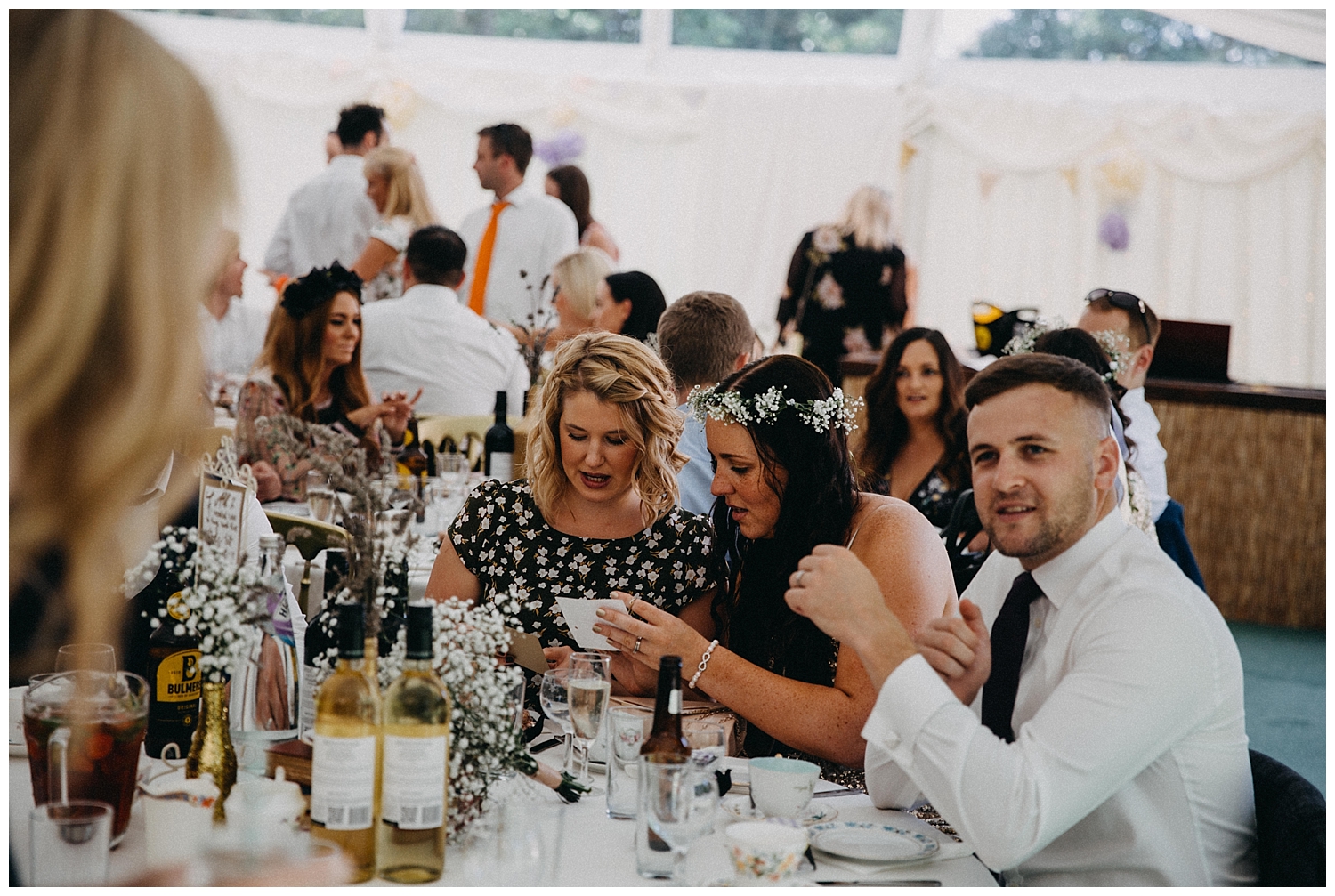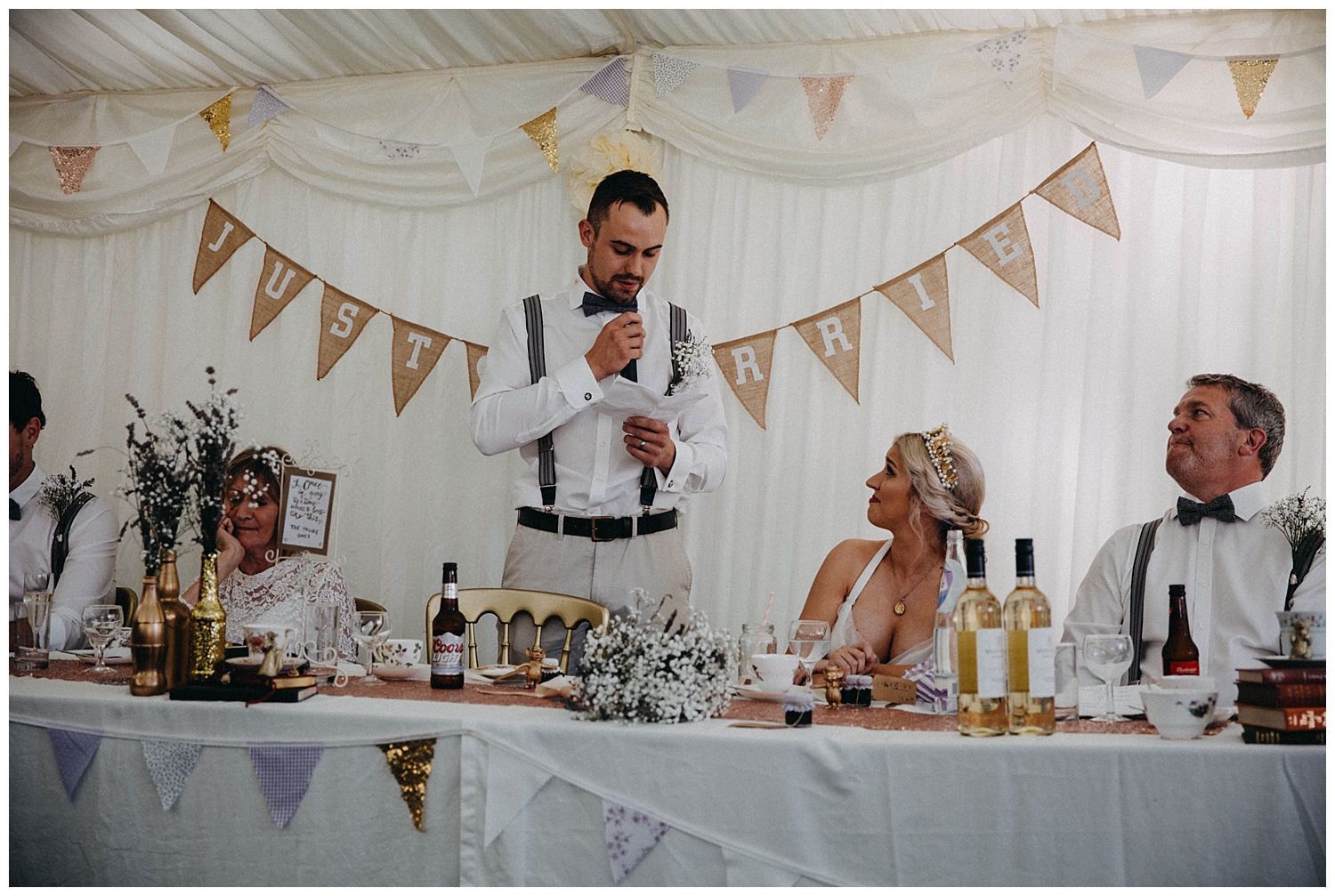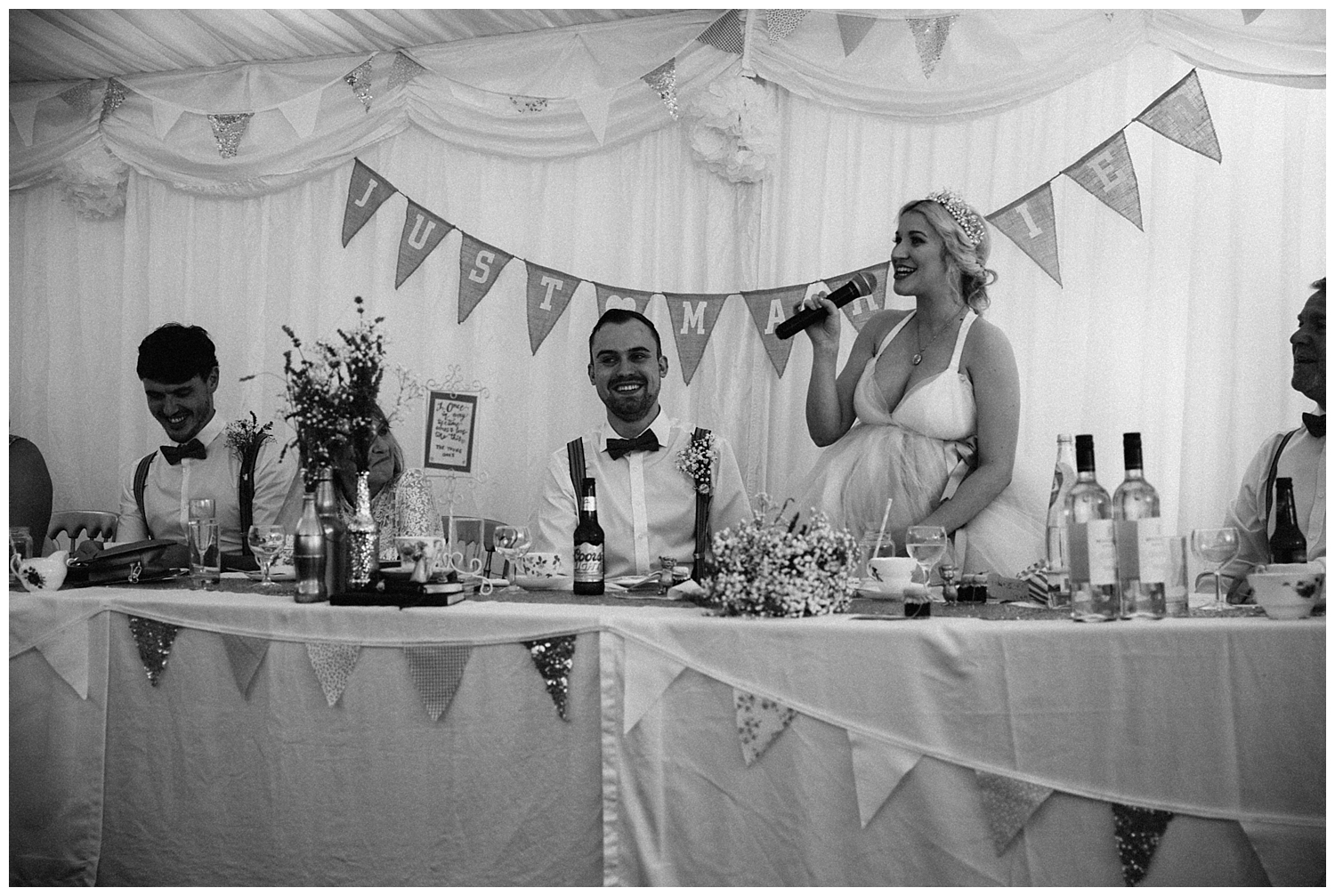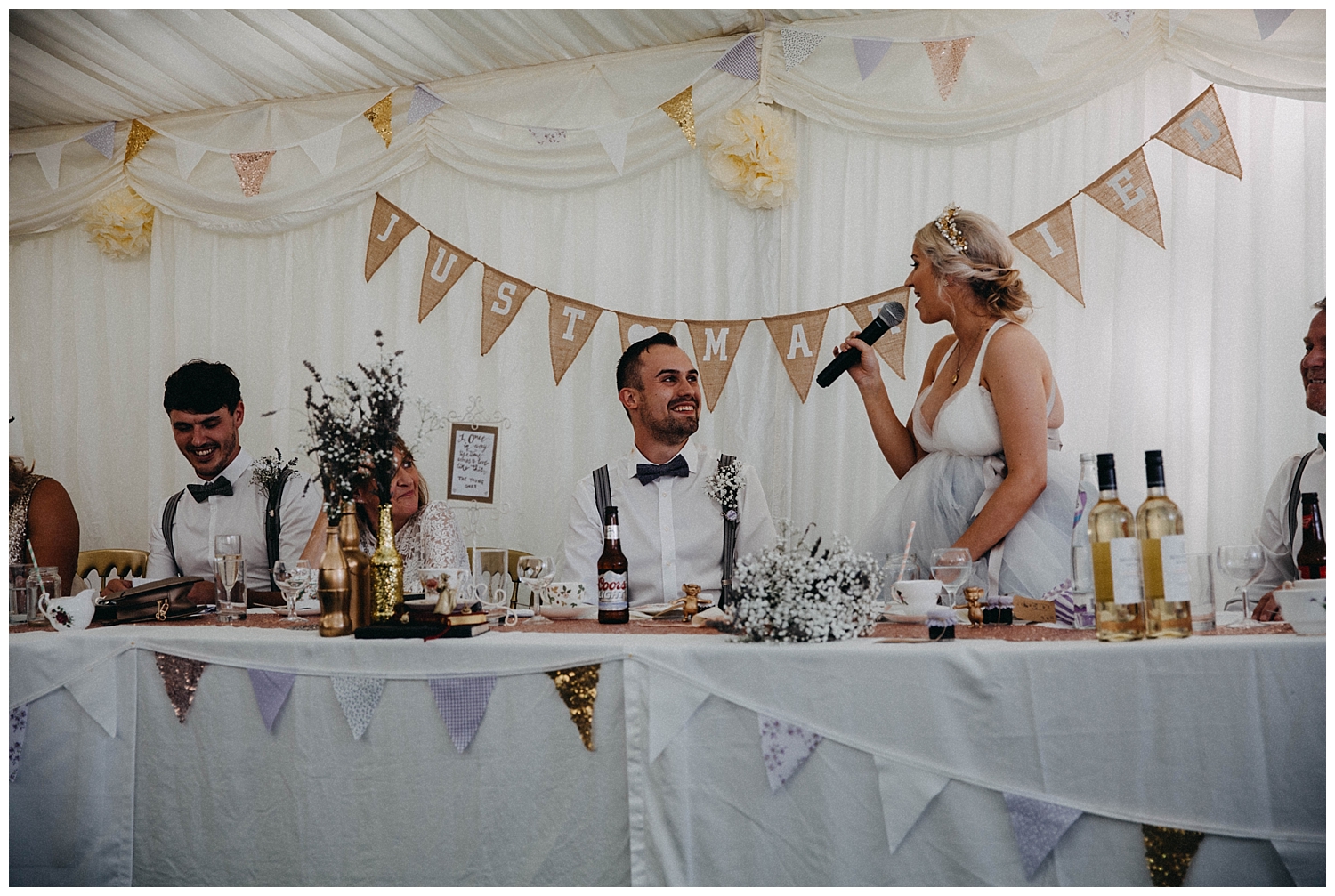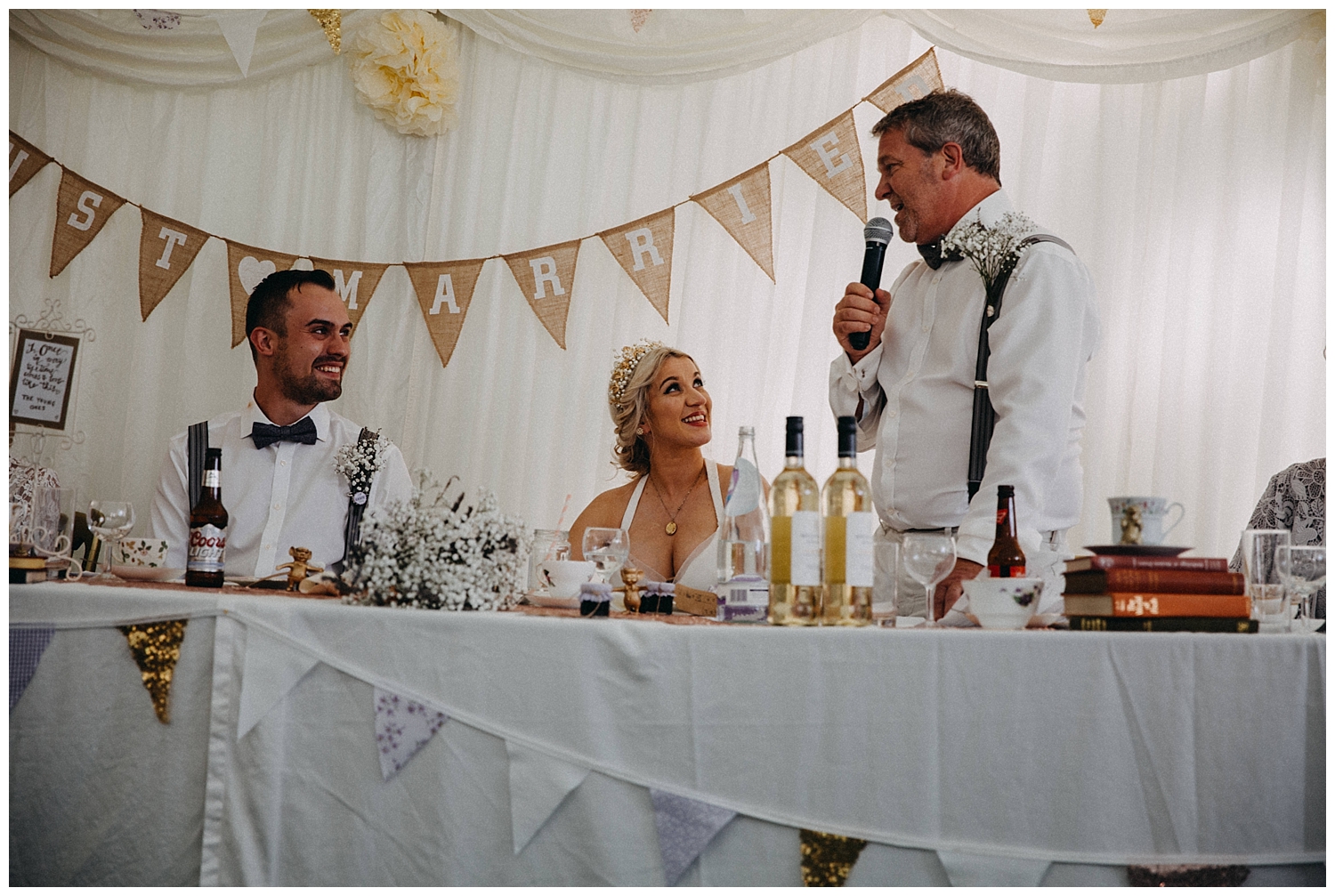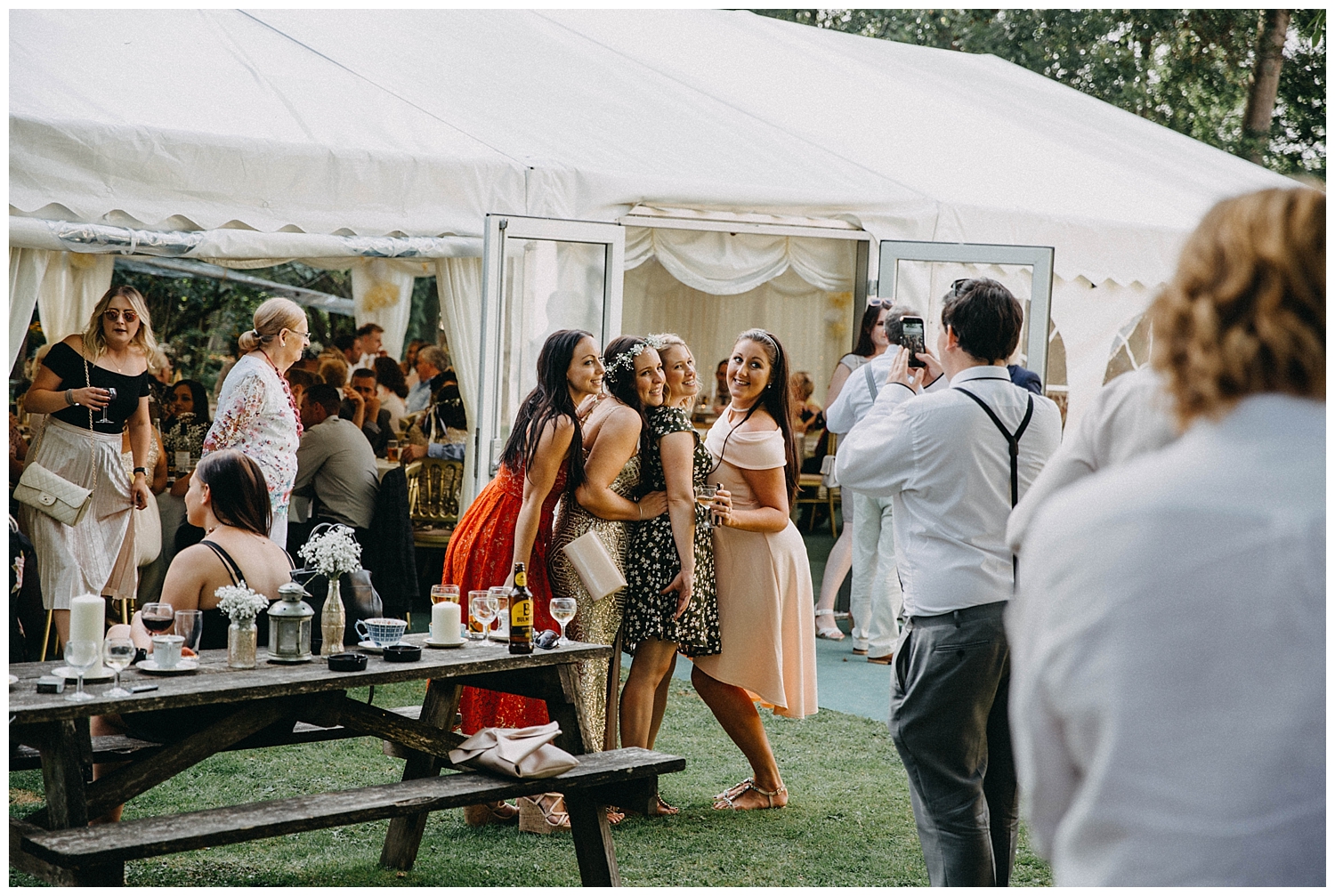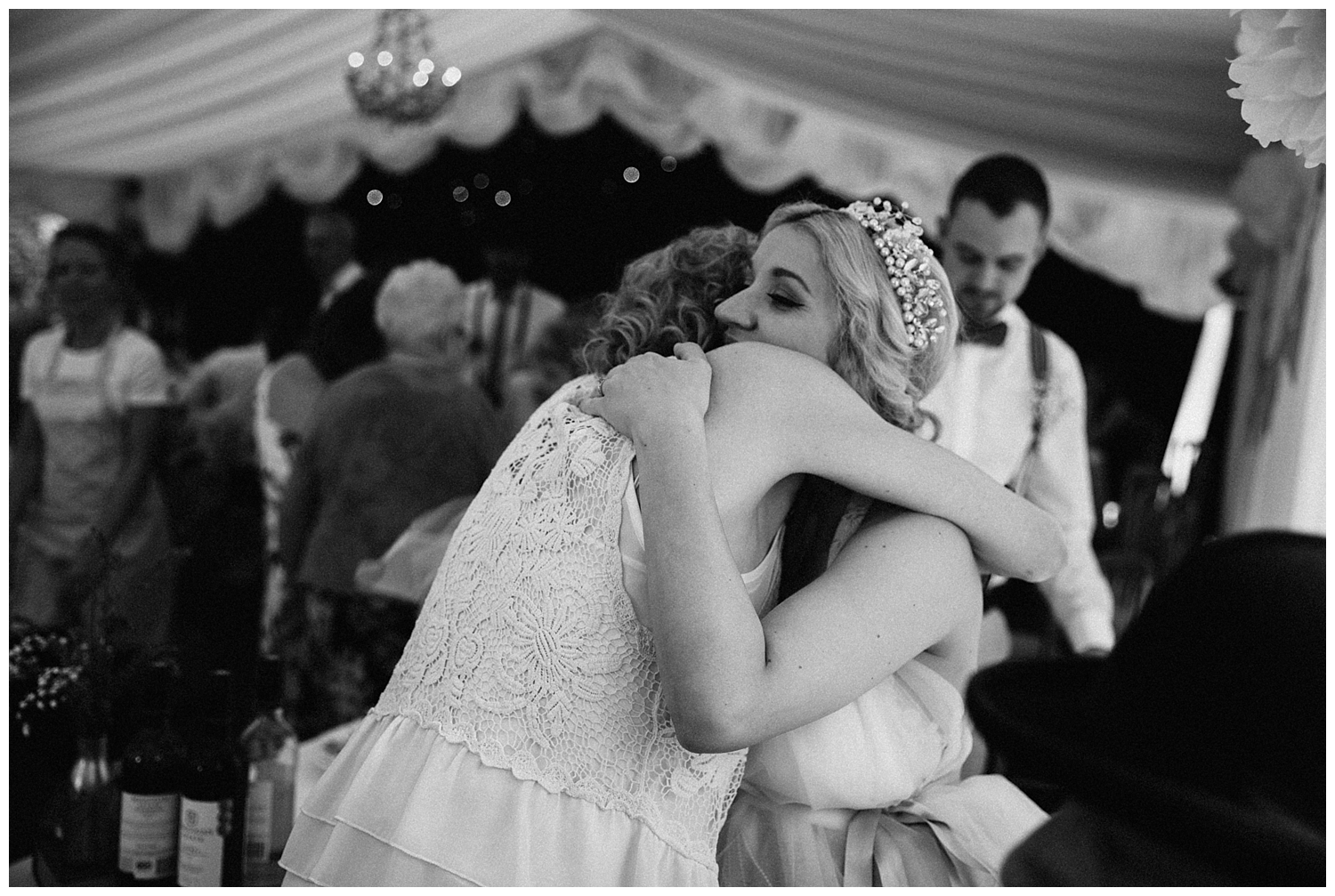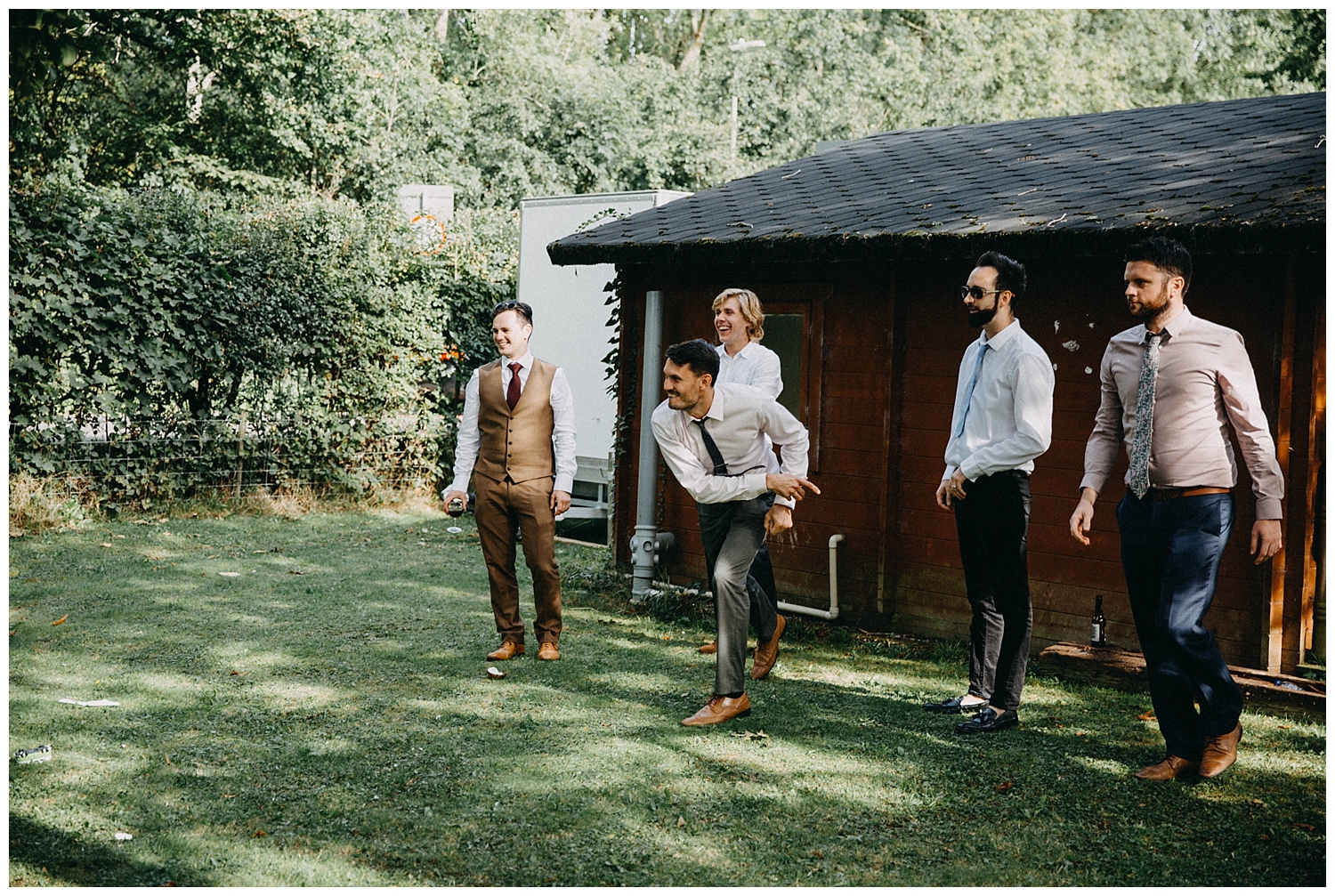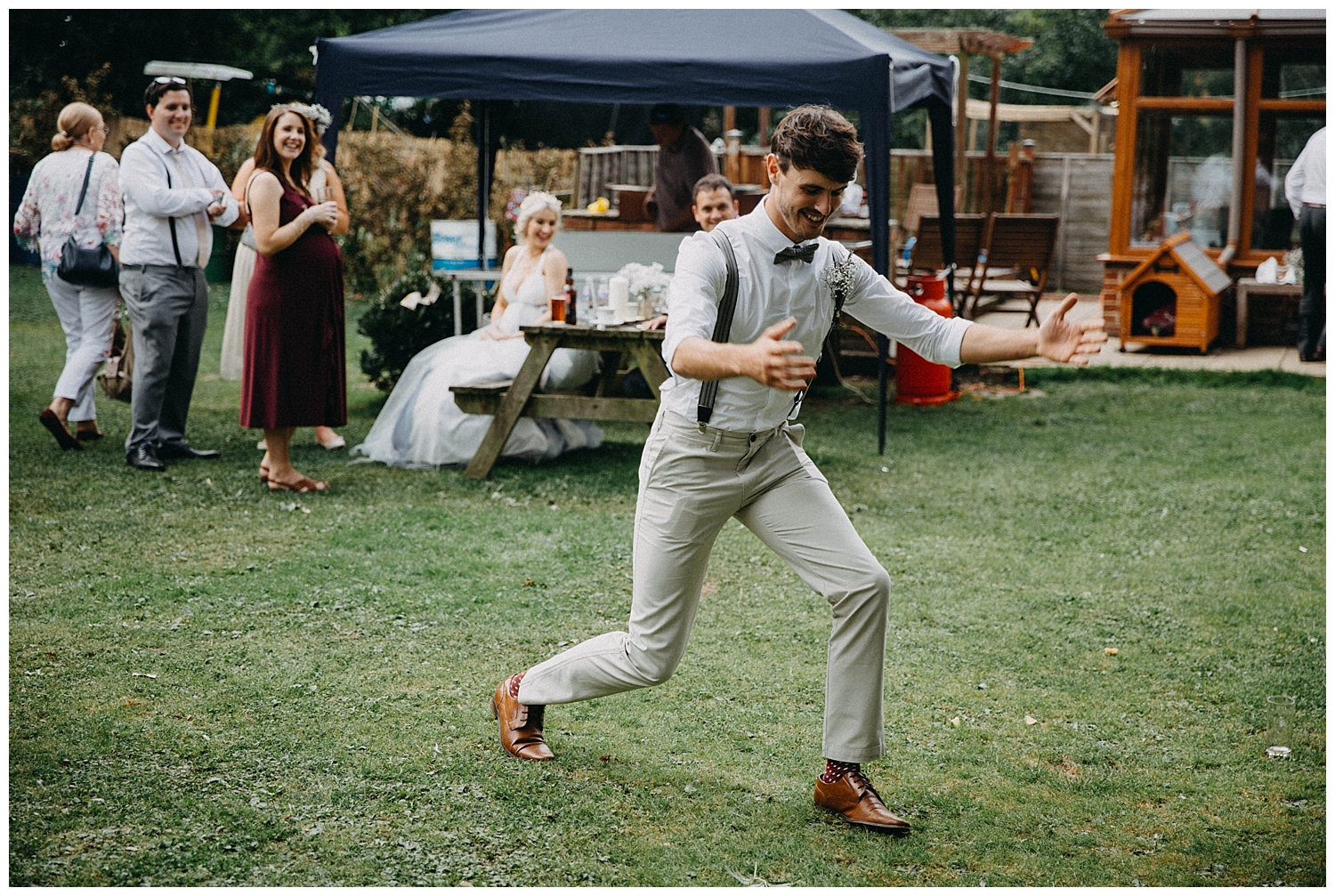 As the sun started to go down, I took the bride and groom off for a quick Mr and Mrs shoot. After this, it was time for their first dance and cutting of the cake. As the sun disappeared, the lights hanging around the garden turned on, which added to the atmosphere of everyone dancing and having an evening of laughter and fun.