Rebecca and Declan's Woodlands Park Wedding took place in beautiful Surrey at
Woodlands Park Hotel
. It was slightly chilly, but the sun was shining, and the rain stayed away. I arrived a couple of hours before their ceremony to capture the bride and her bridesmaids getting ready. The room was full of laughter, hairspray, and smiles. Rebecca's gorgeous newborn was happy sleeping away in the corner oblivious to the growing excitement in the room.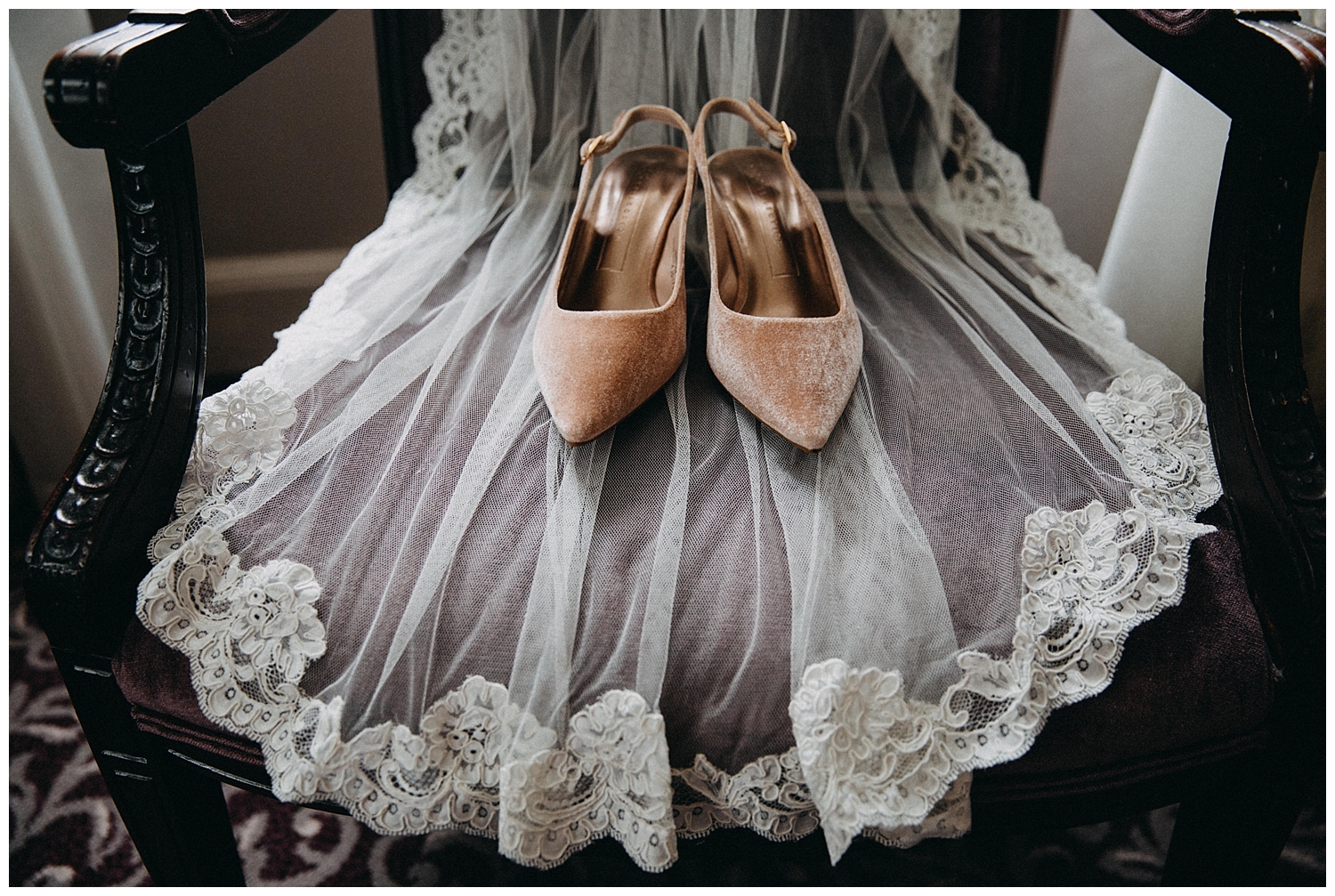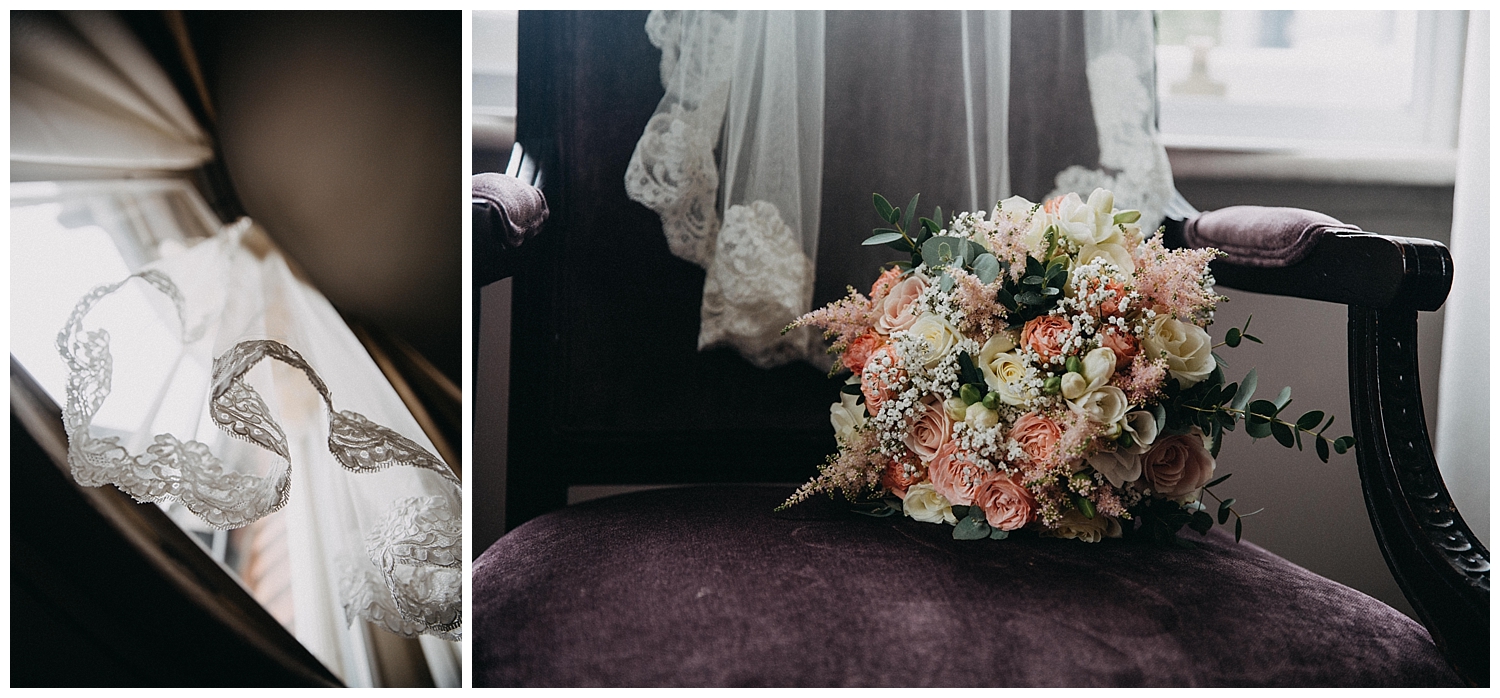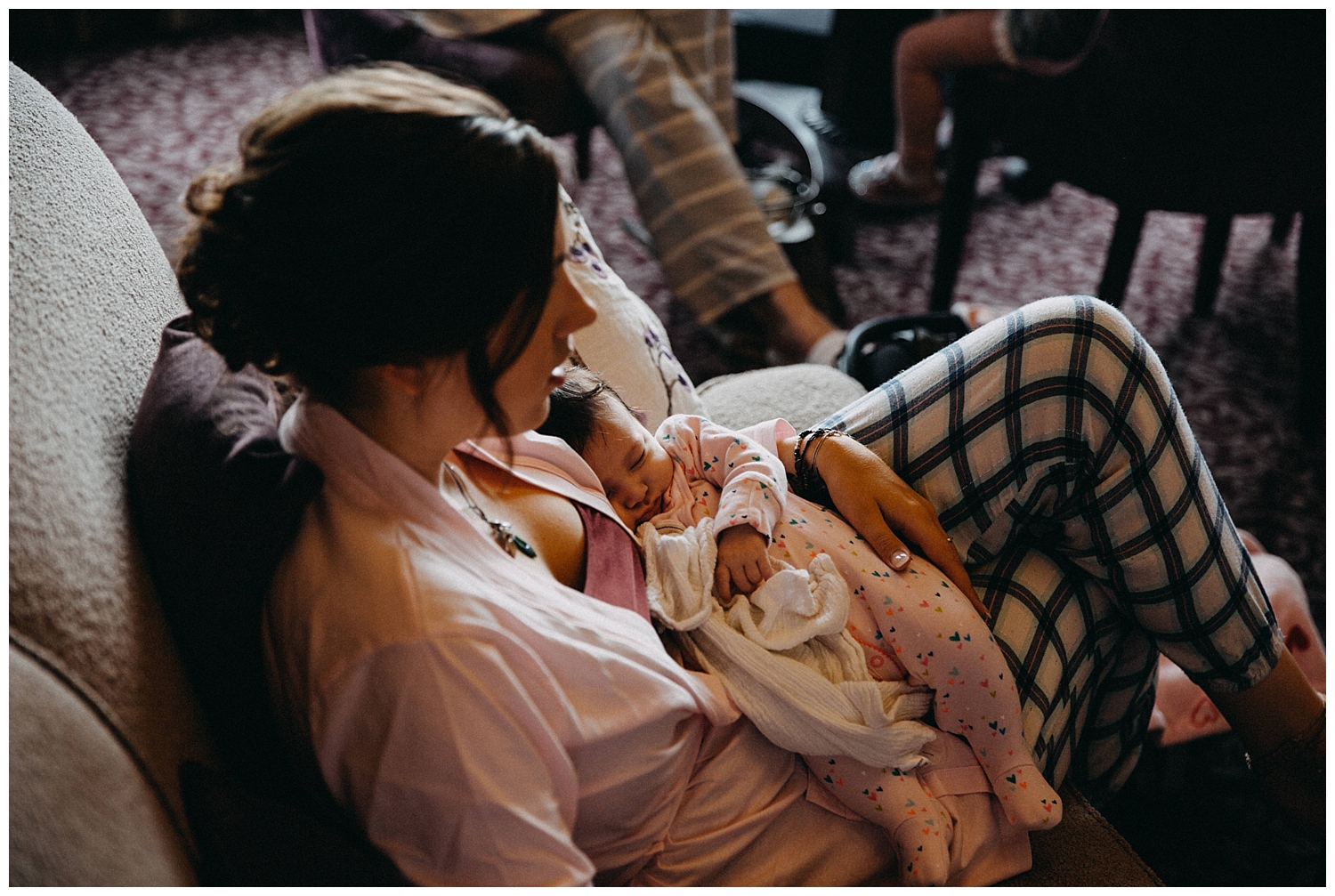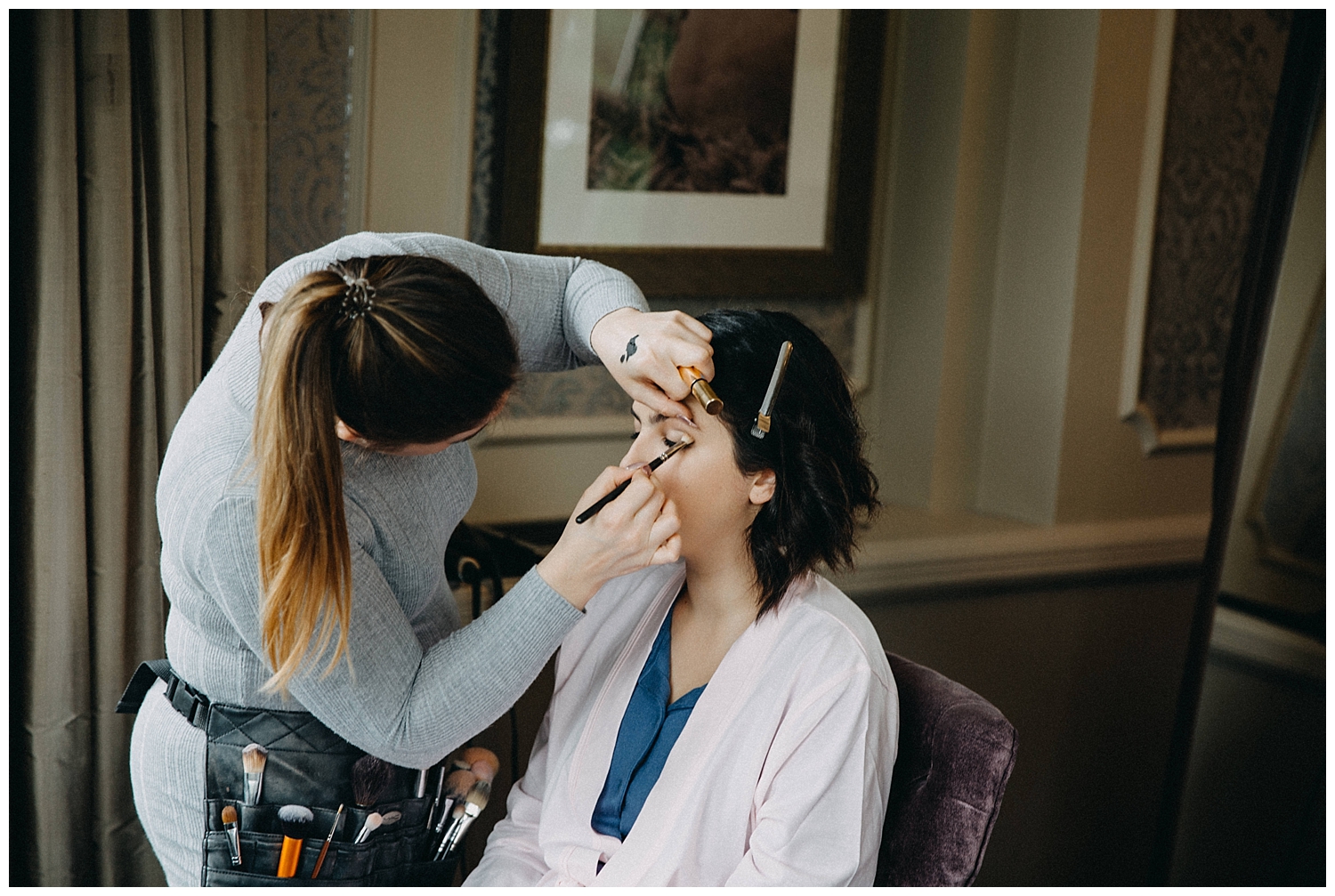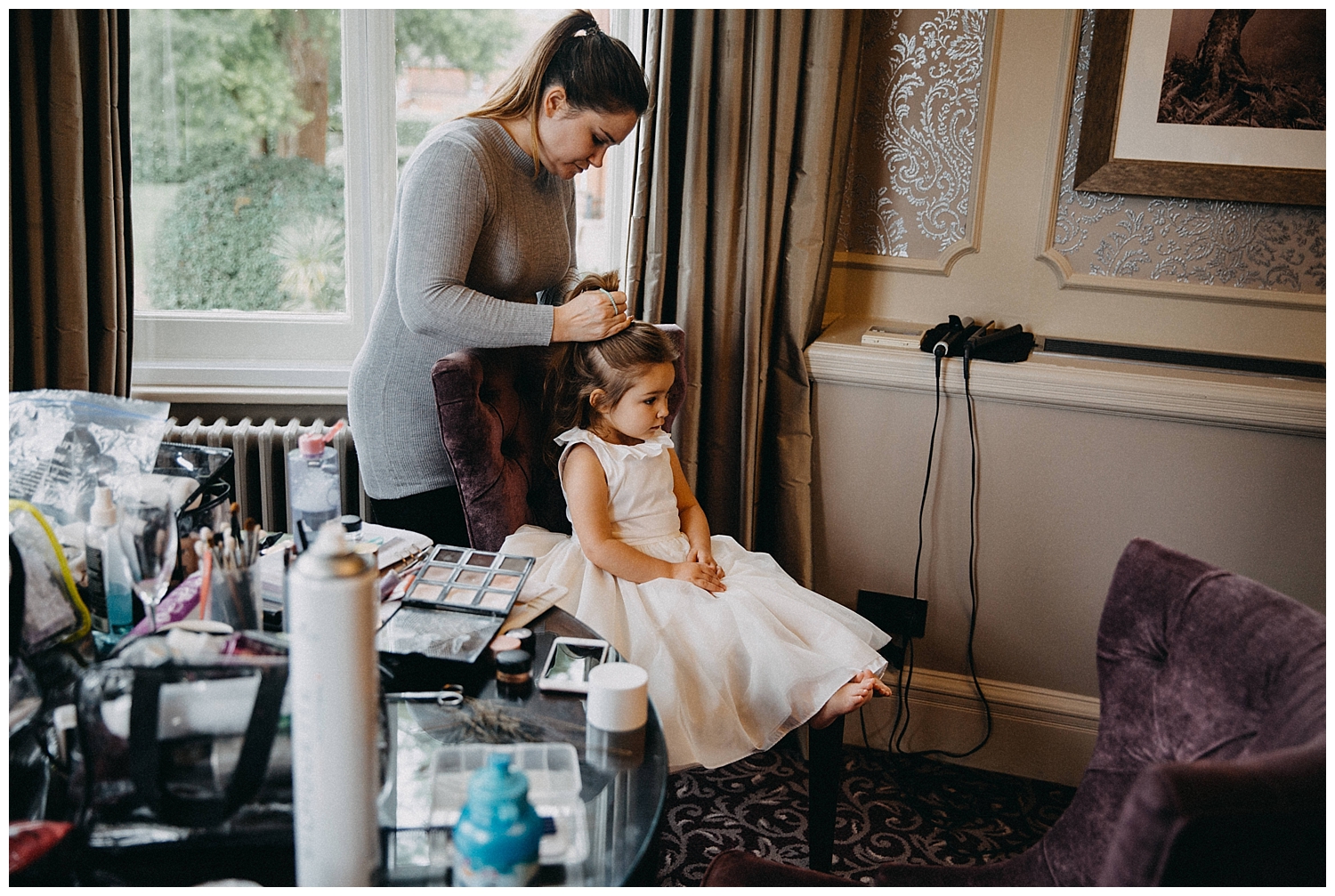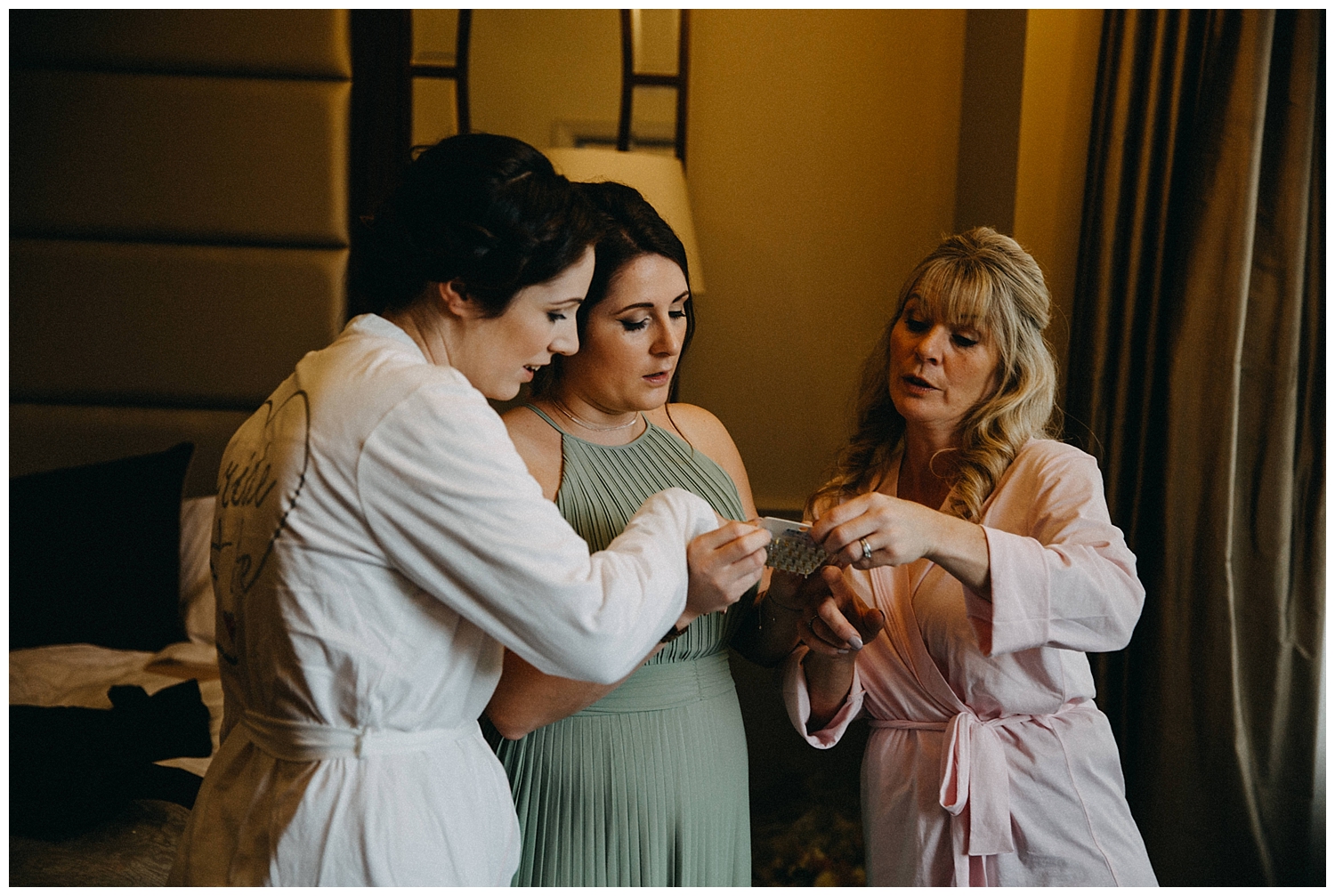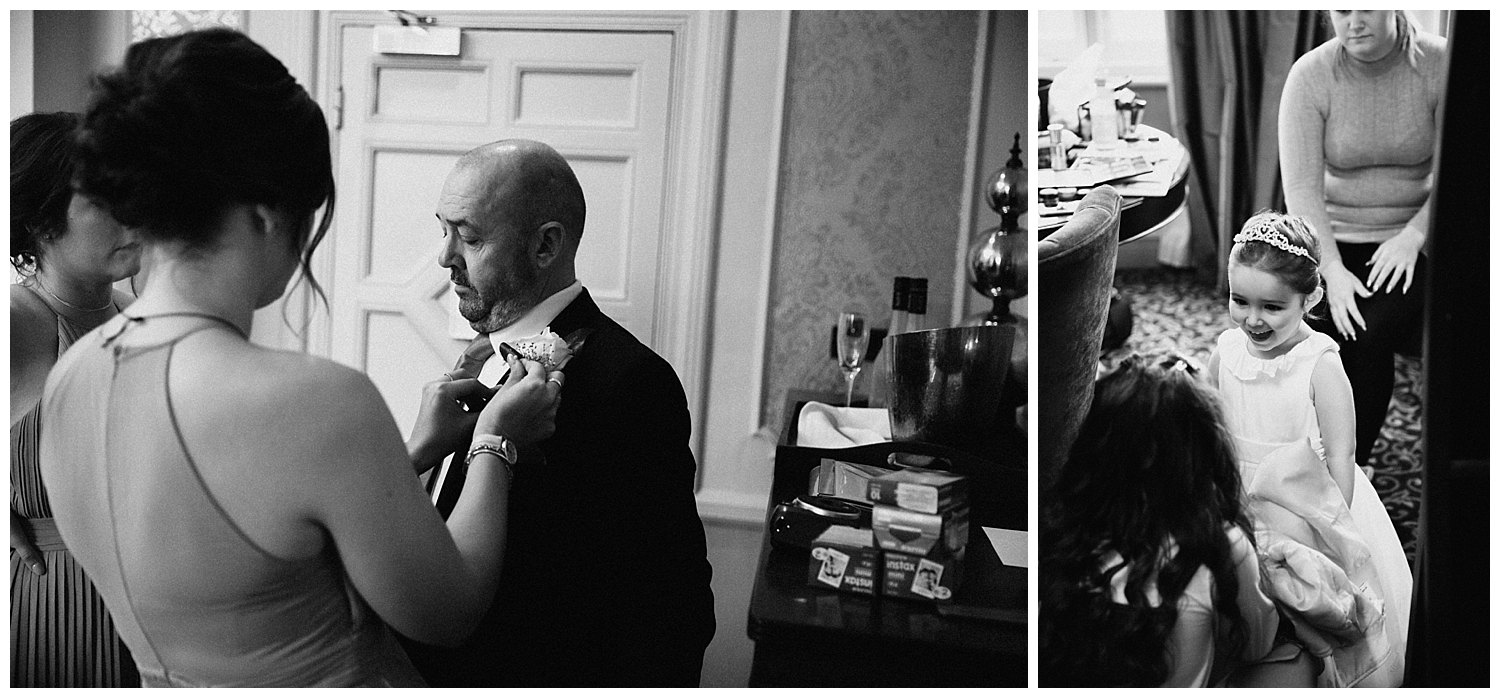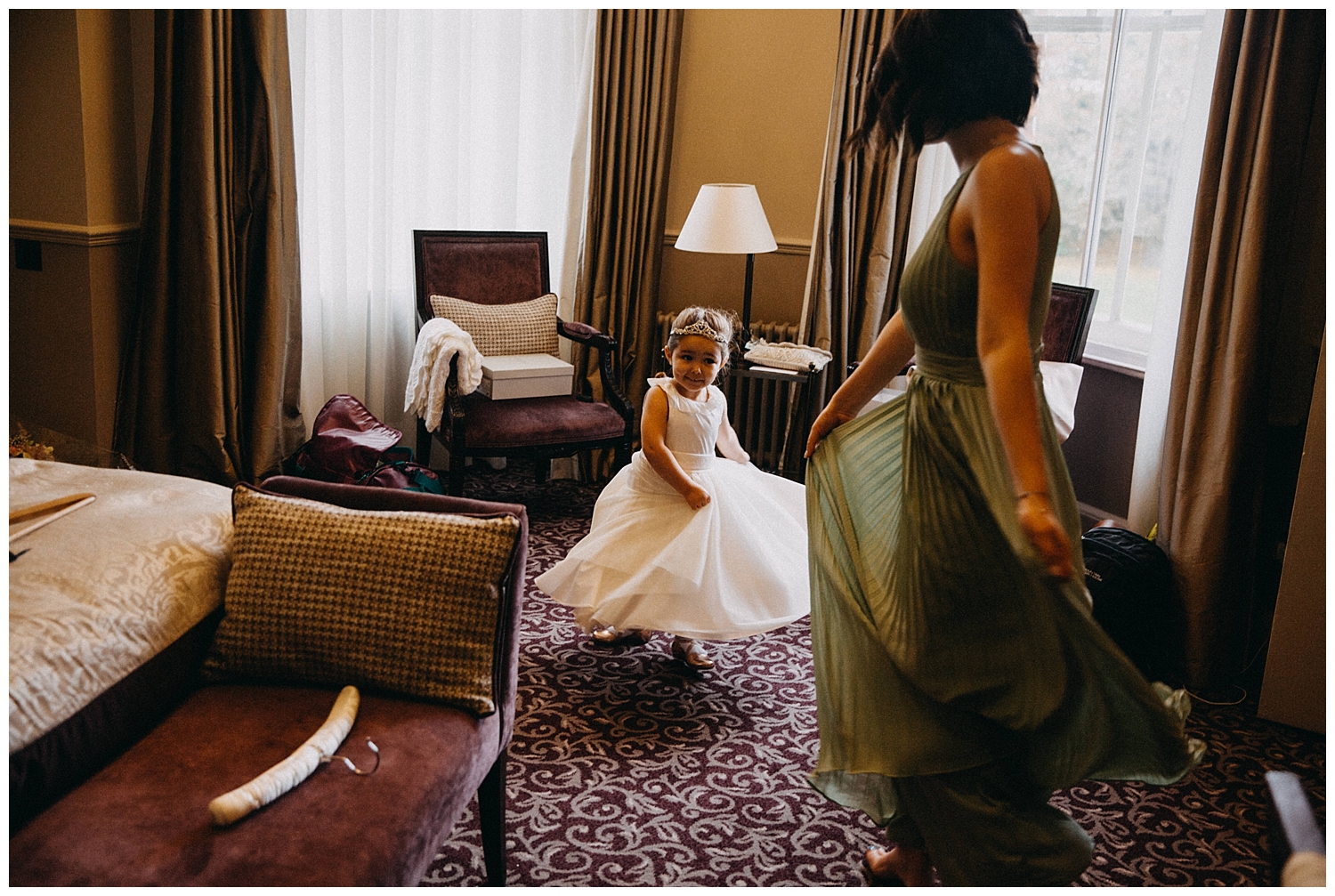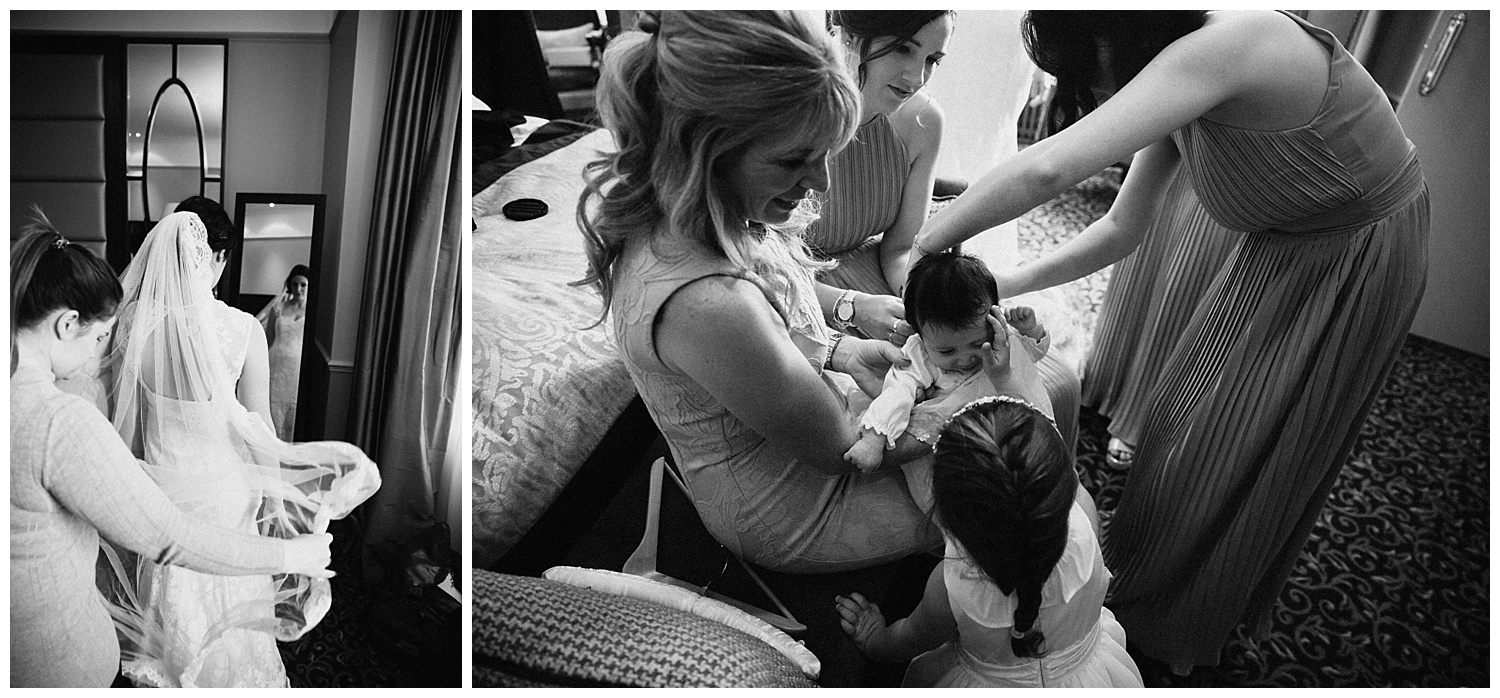 When Rebecca's Father came to collect her, to take her downstairs to her ceremony, I headed down to capture the growing anticipation in the ceremony room. Declan was waiting, a face full of nervousness and excitement. I love photographing the groom's emotions, as he waits to capture the first glimpse of his bride. Rebecca looked absolutely stunning as she walked up the isle, on her father's arm.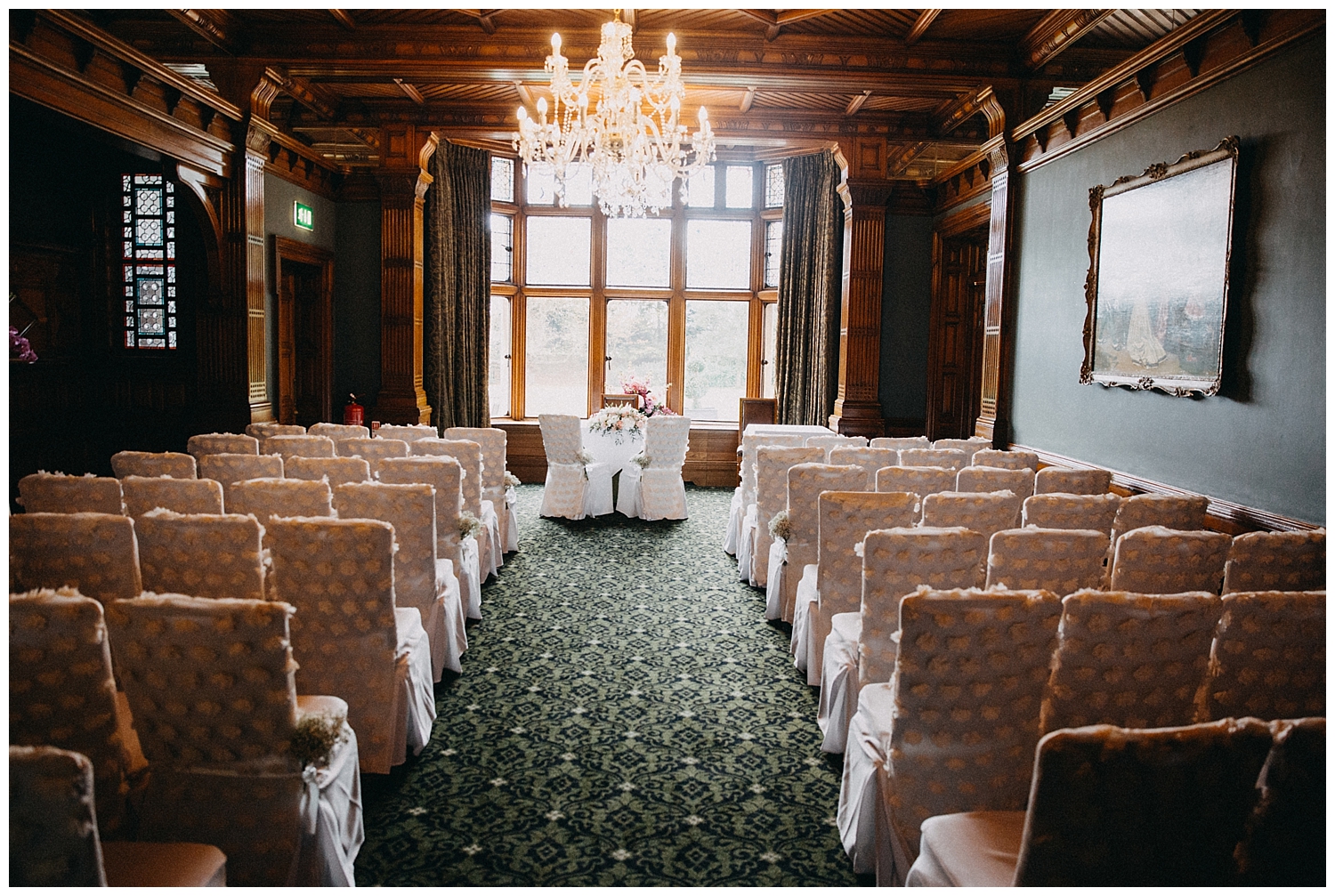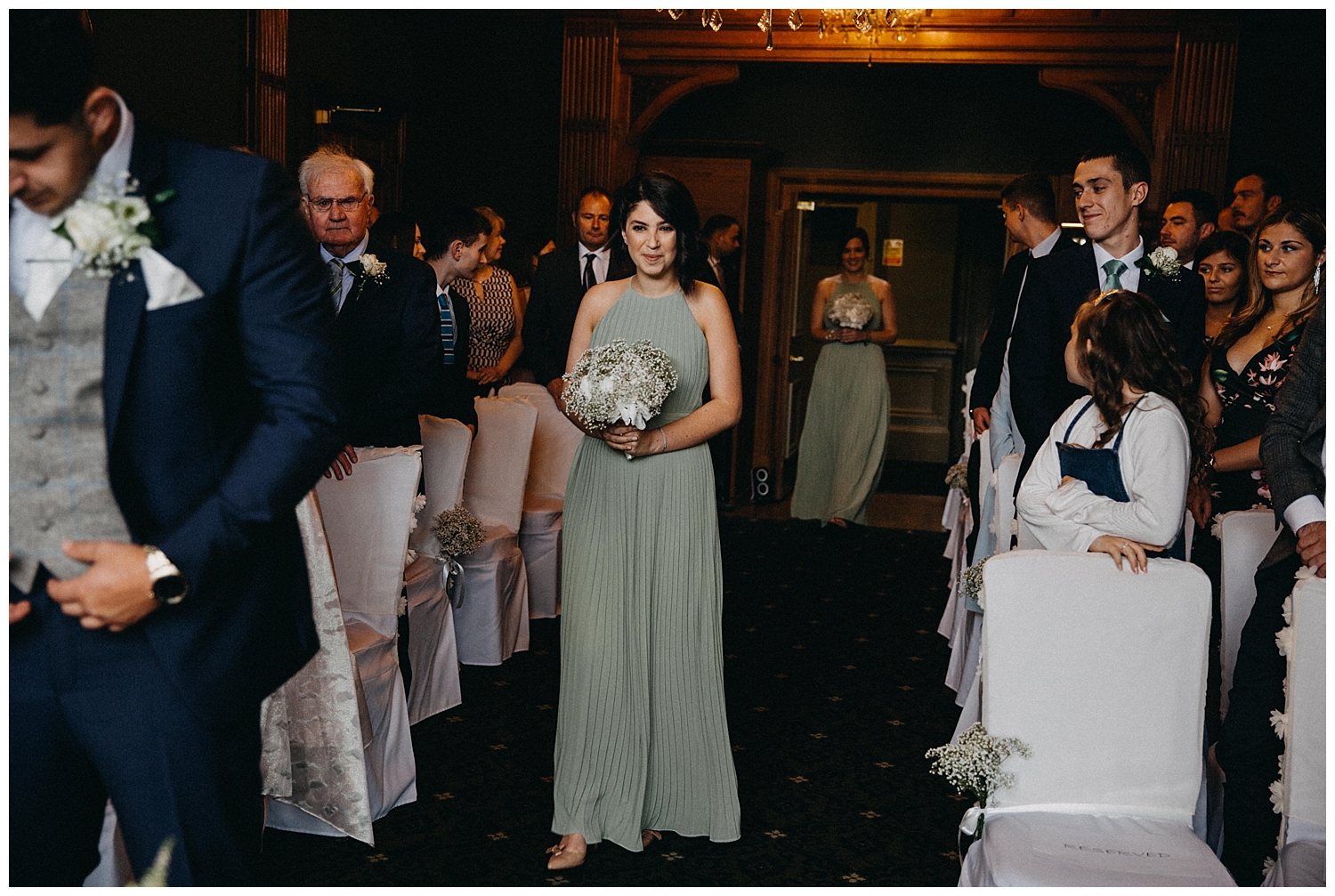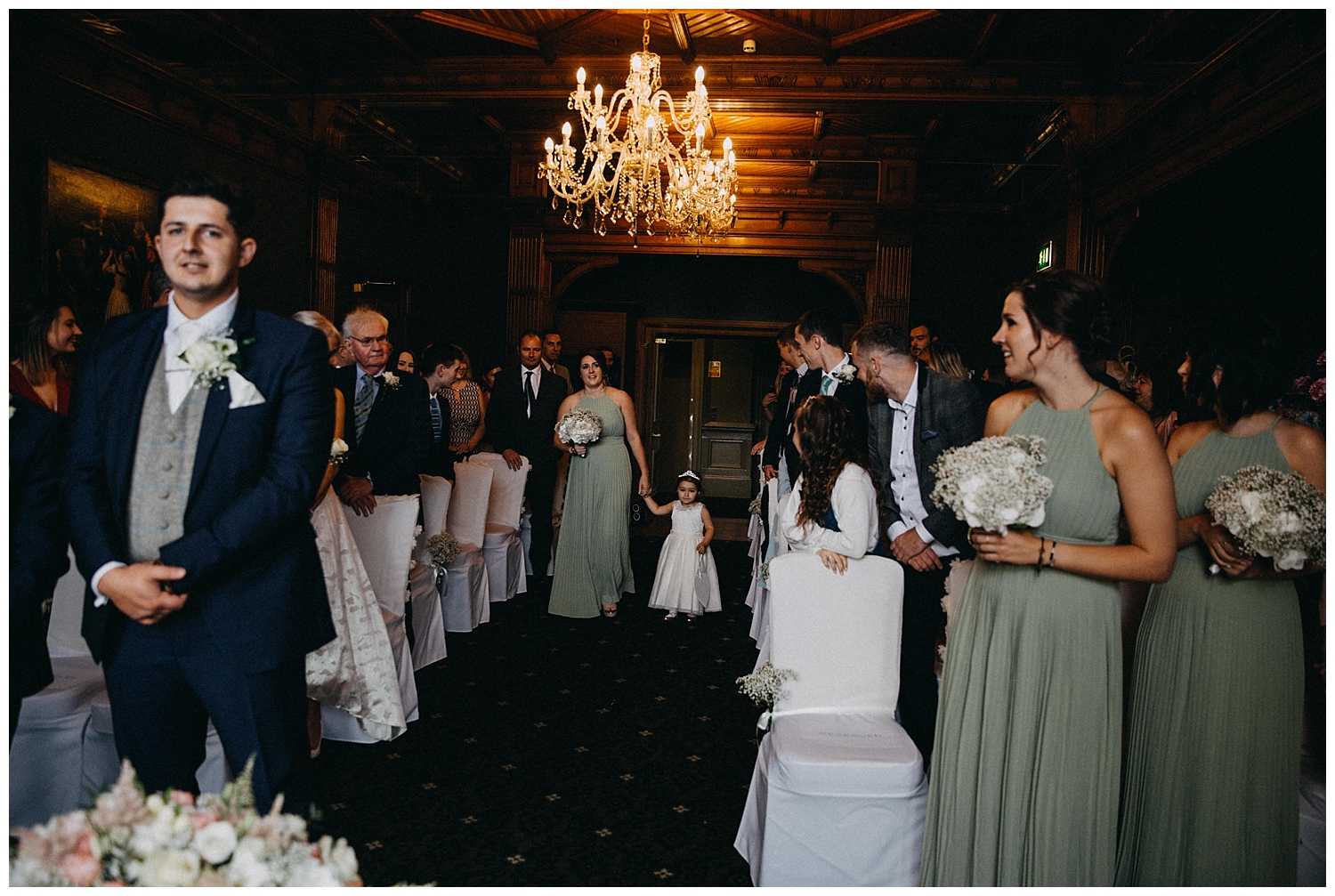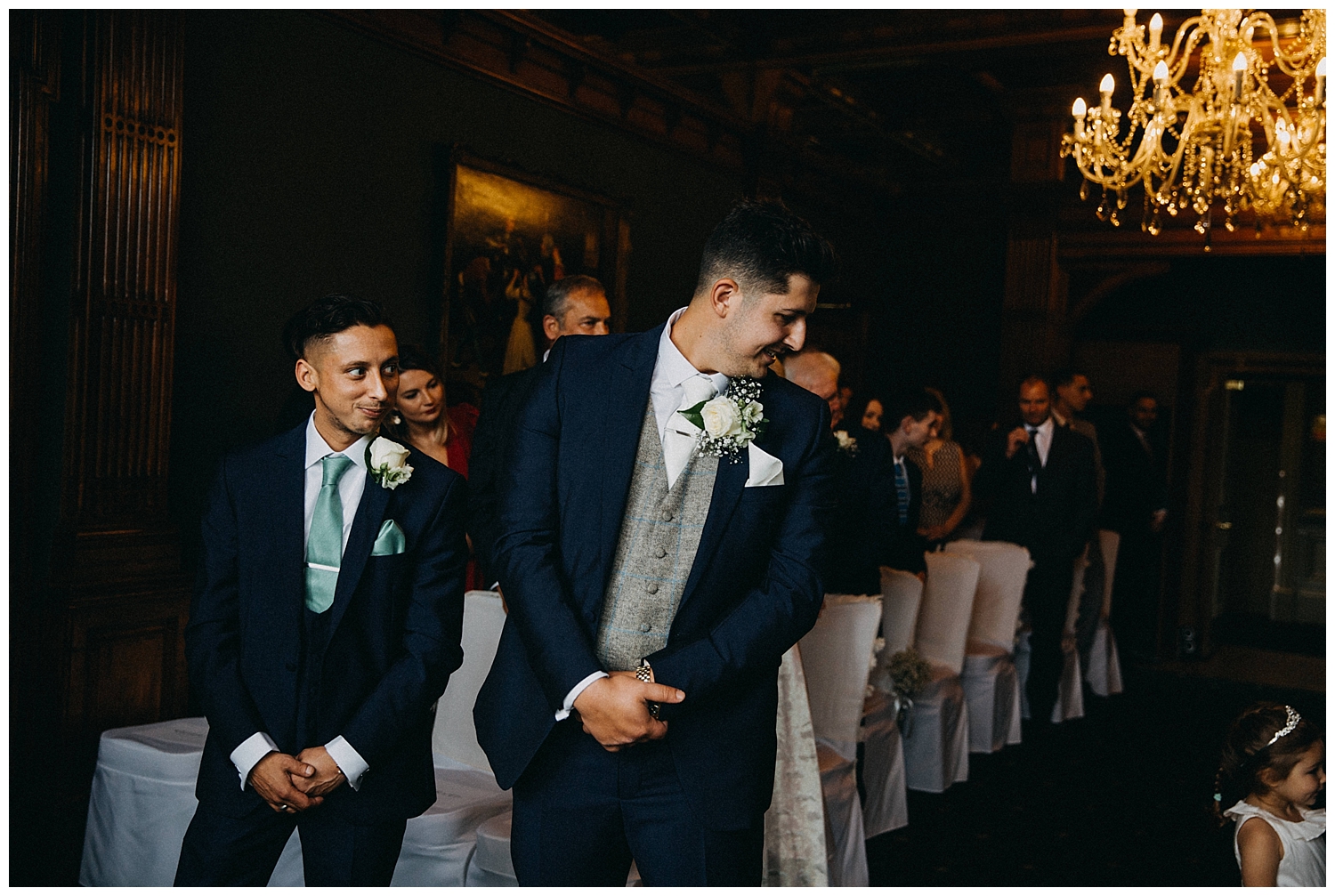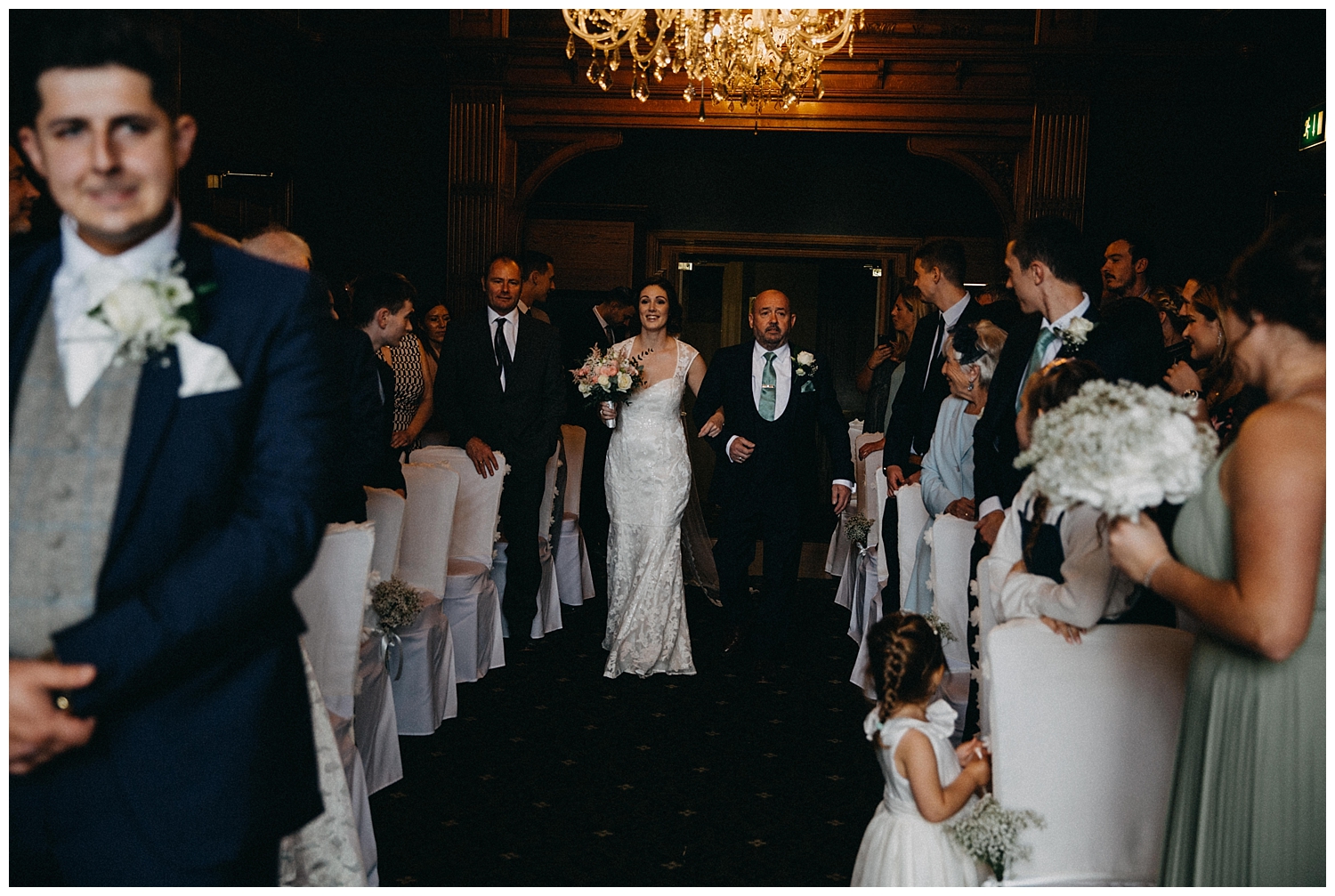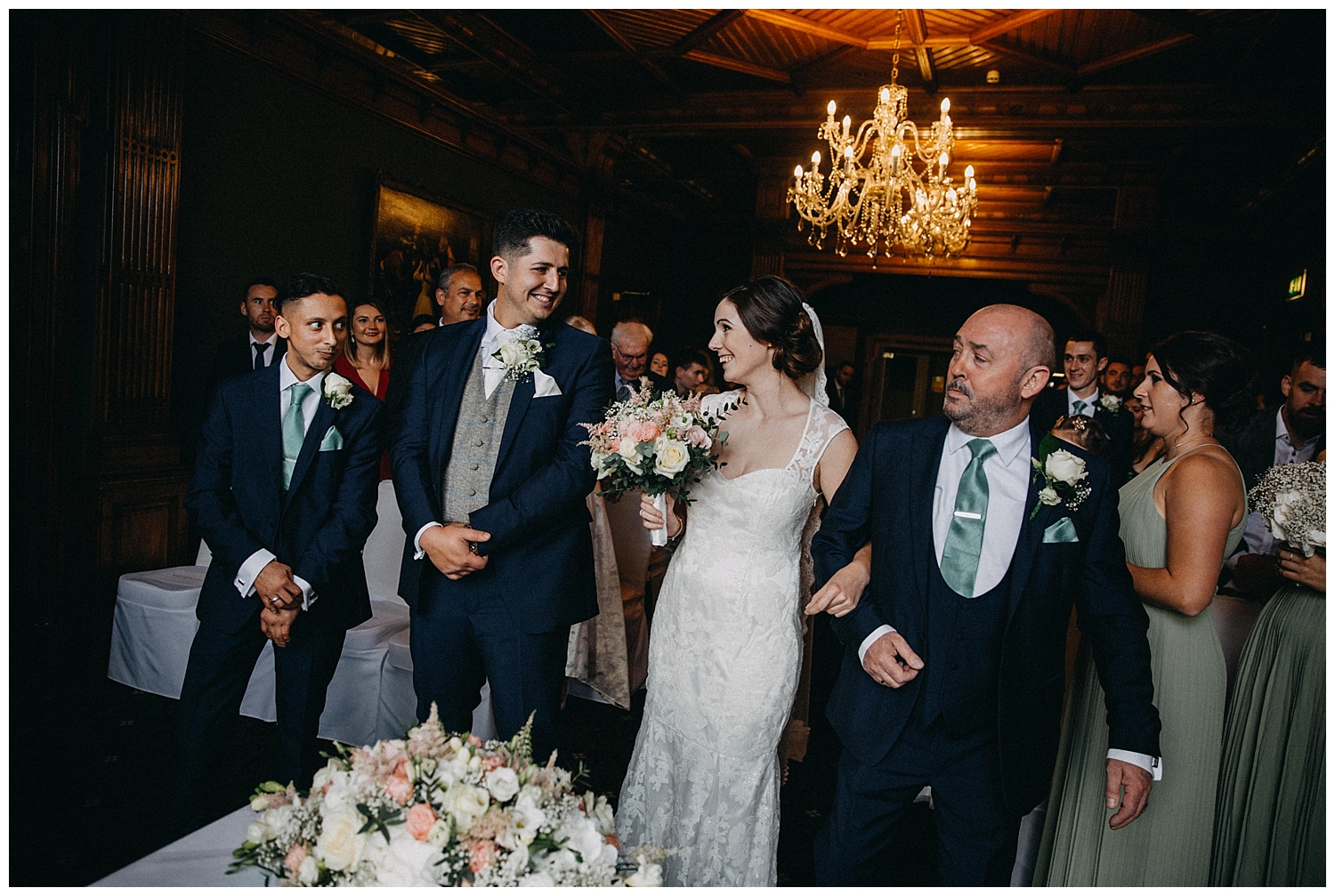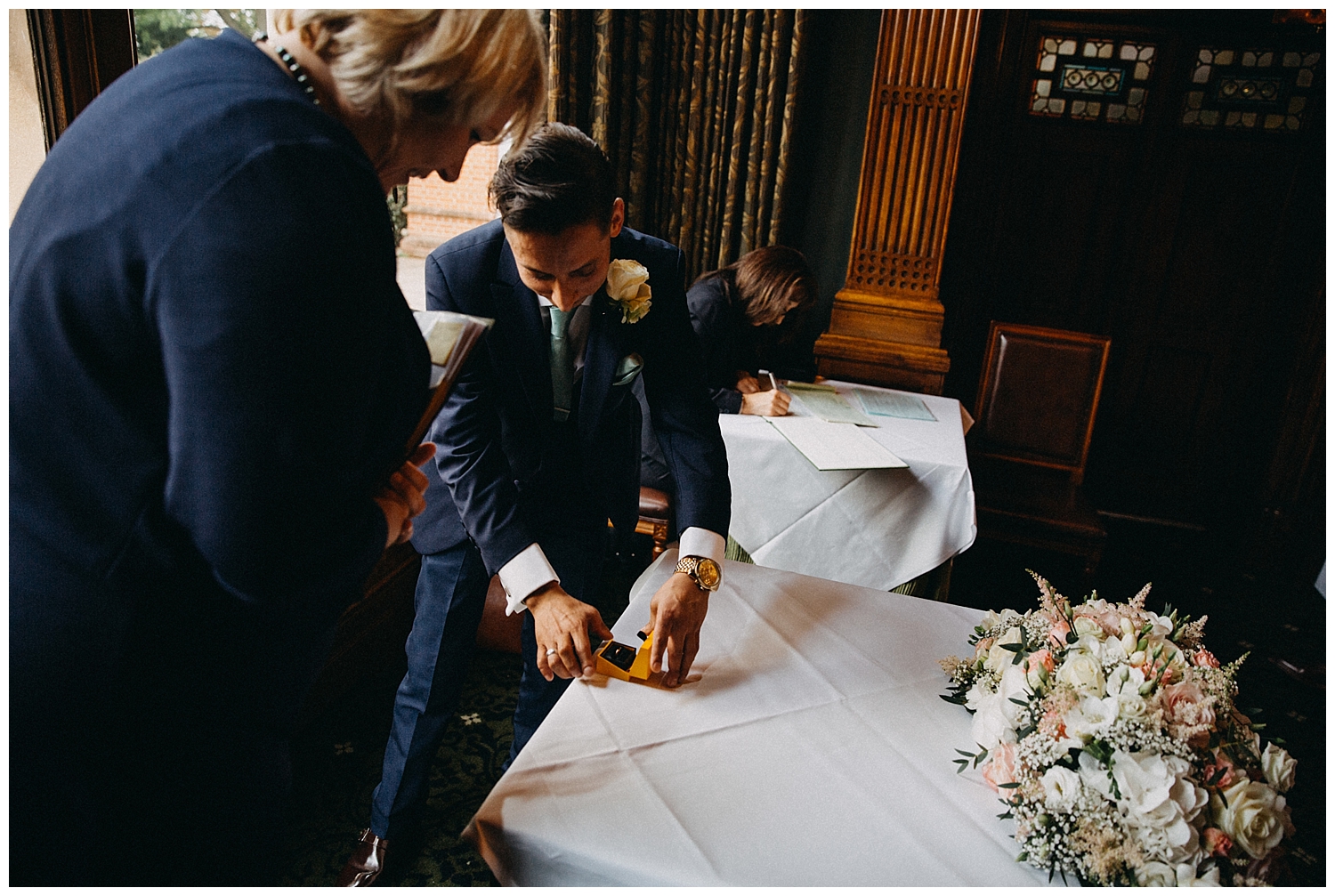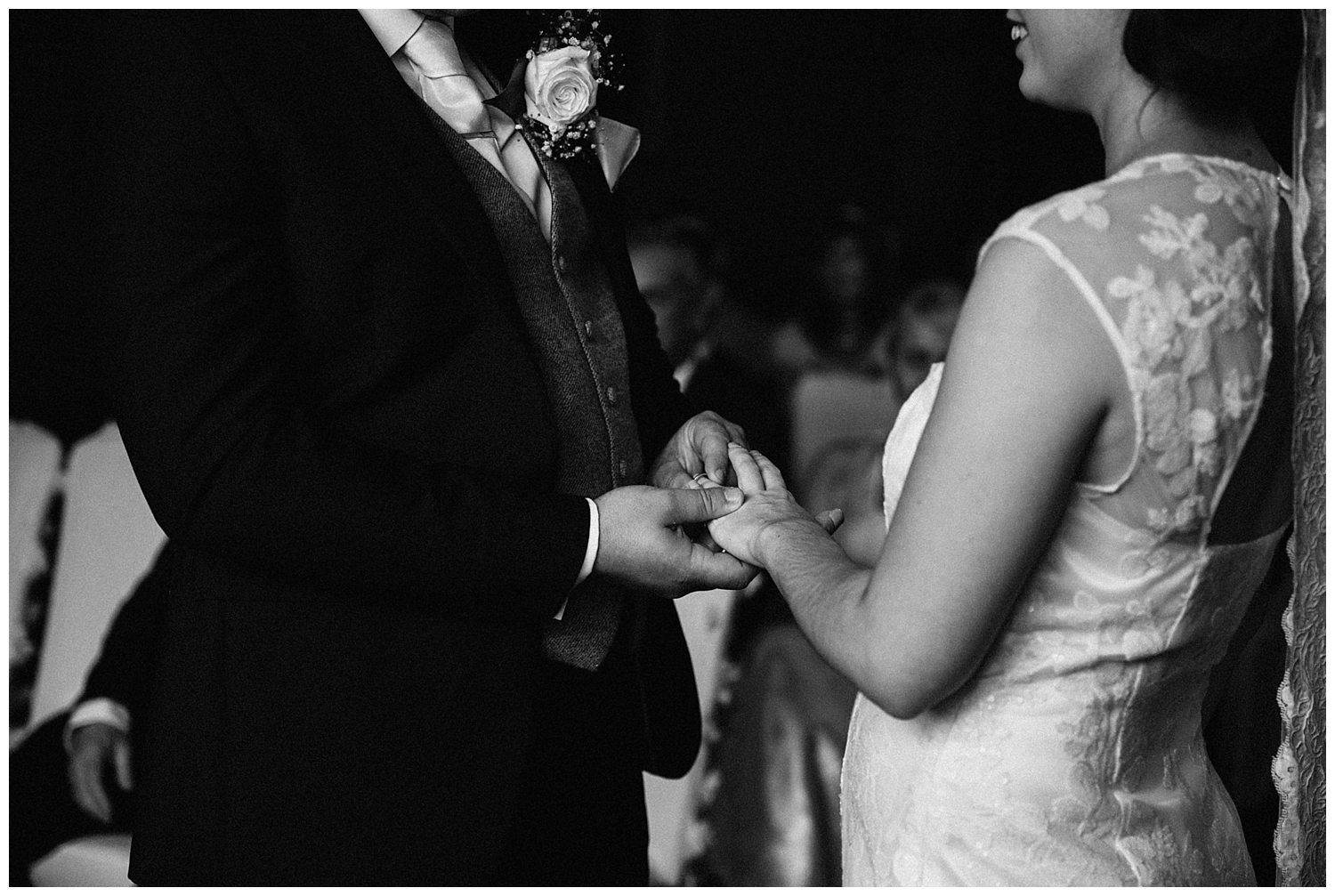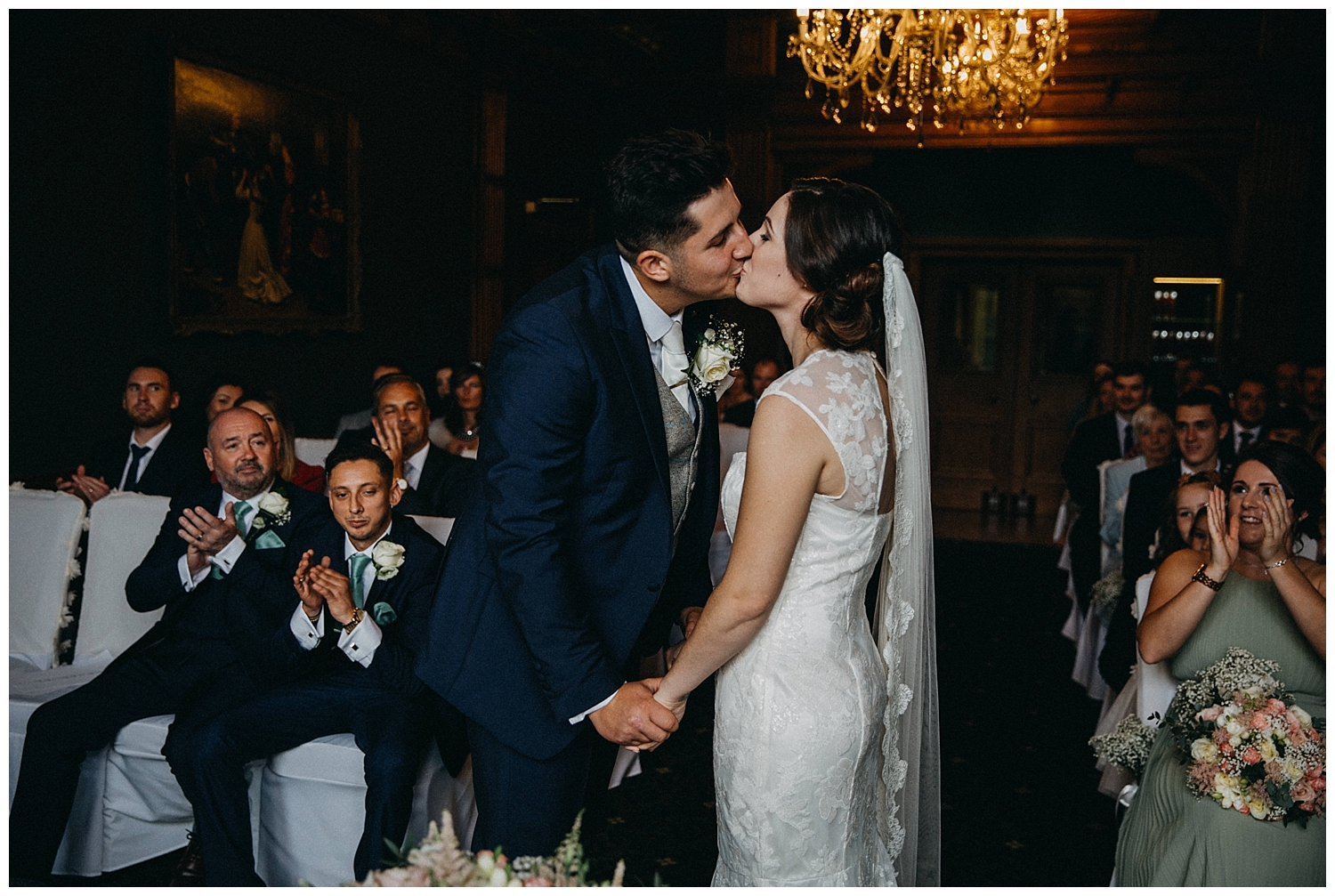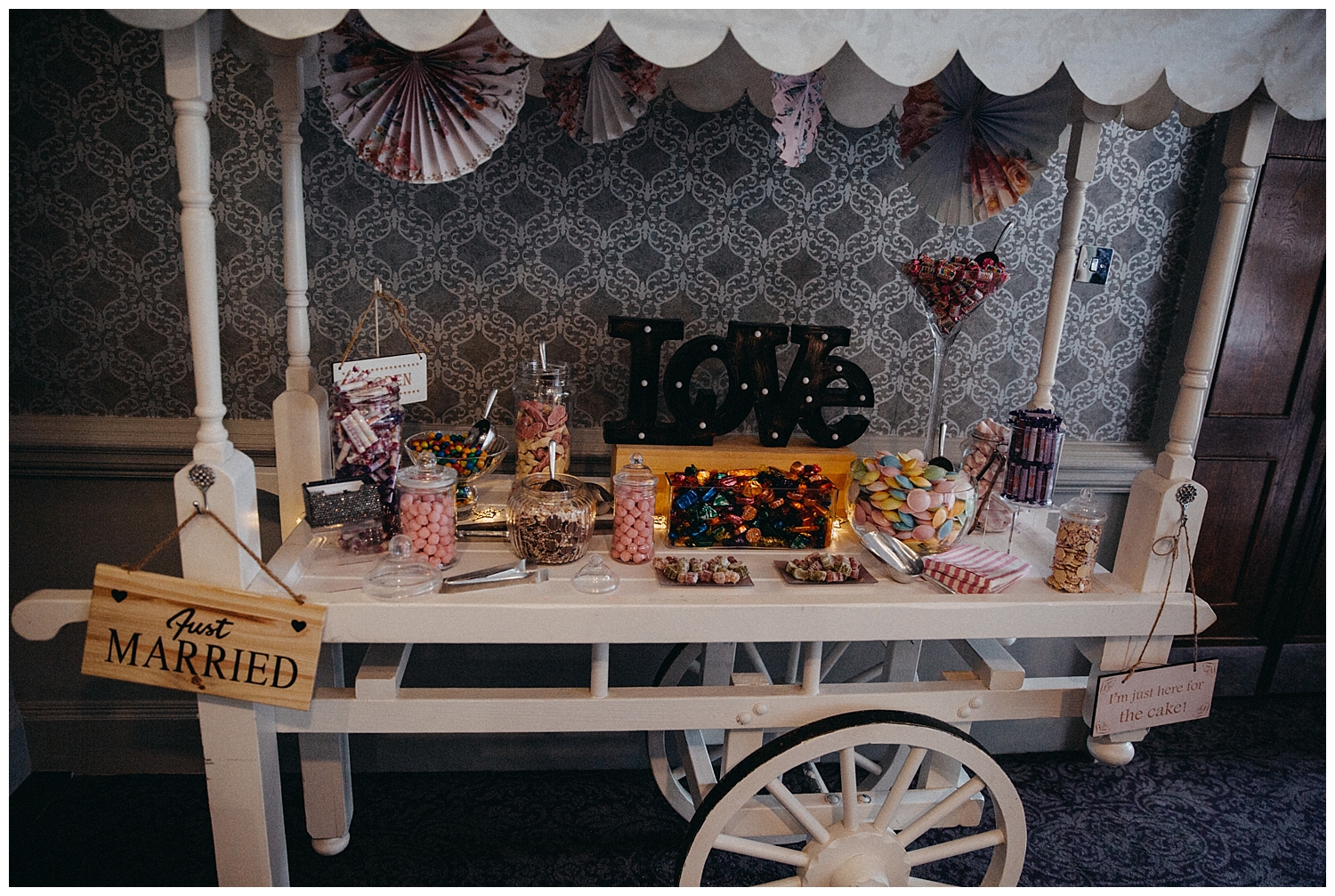 After the ceremony, I took Rebecca and Declan outside for a few shots together. They were a little bit nervous, as they didn't like having their picture taken. Often, I find that the best couples to shoot are the ones that are camera shy, as they focus more on each other than the camera. This was the case with these two. Their love for one another was clearly evident, and I captured some lovely natural shots. The beautiful autumnal colours were an added bonus! They created a gorgeous backdrop behind the couple.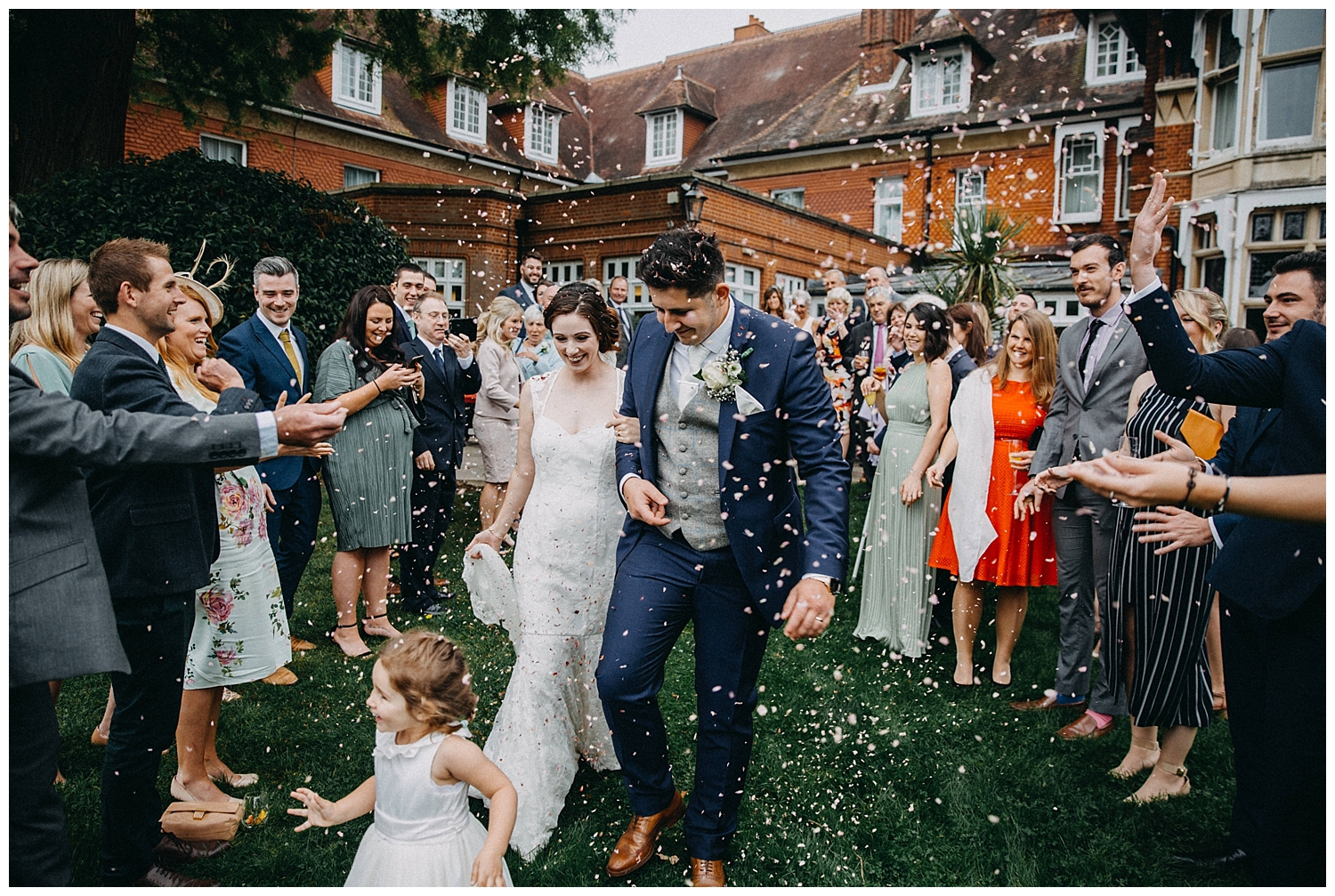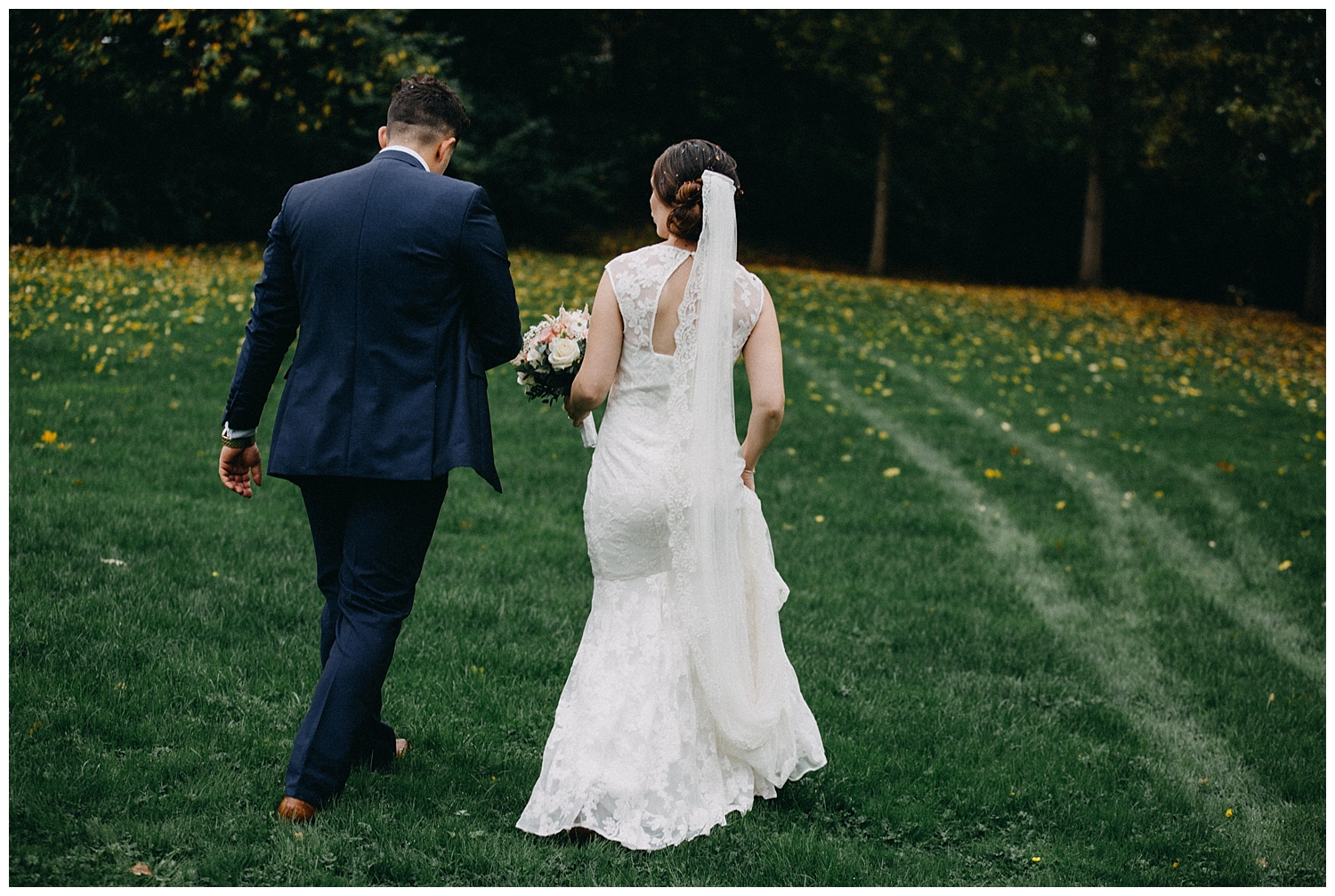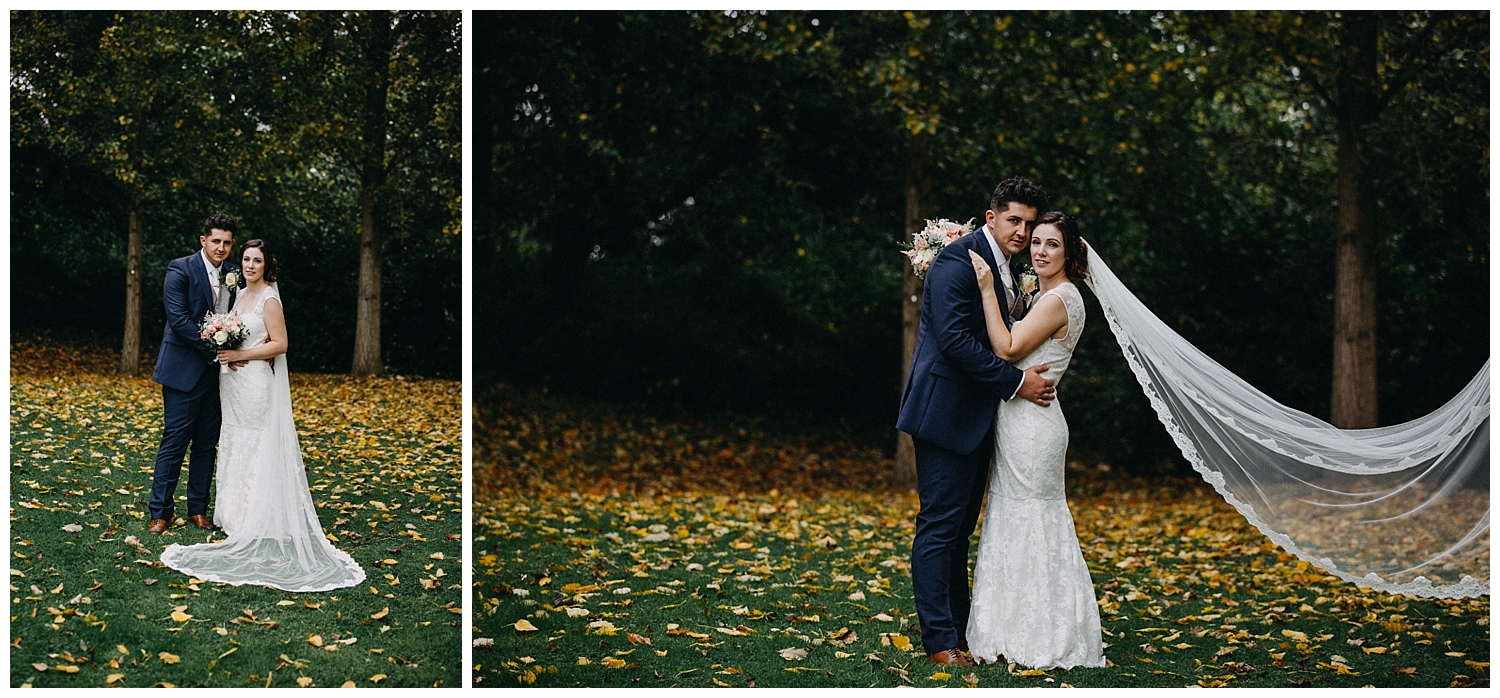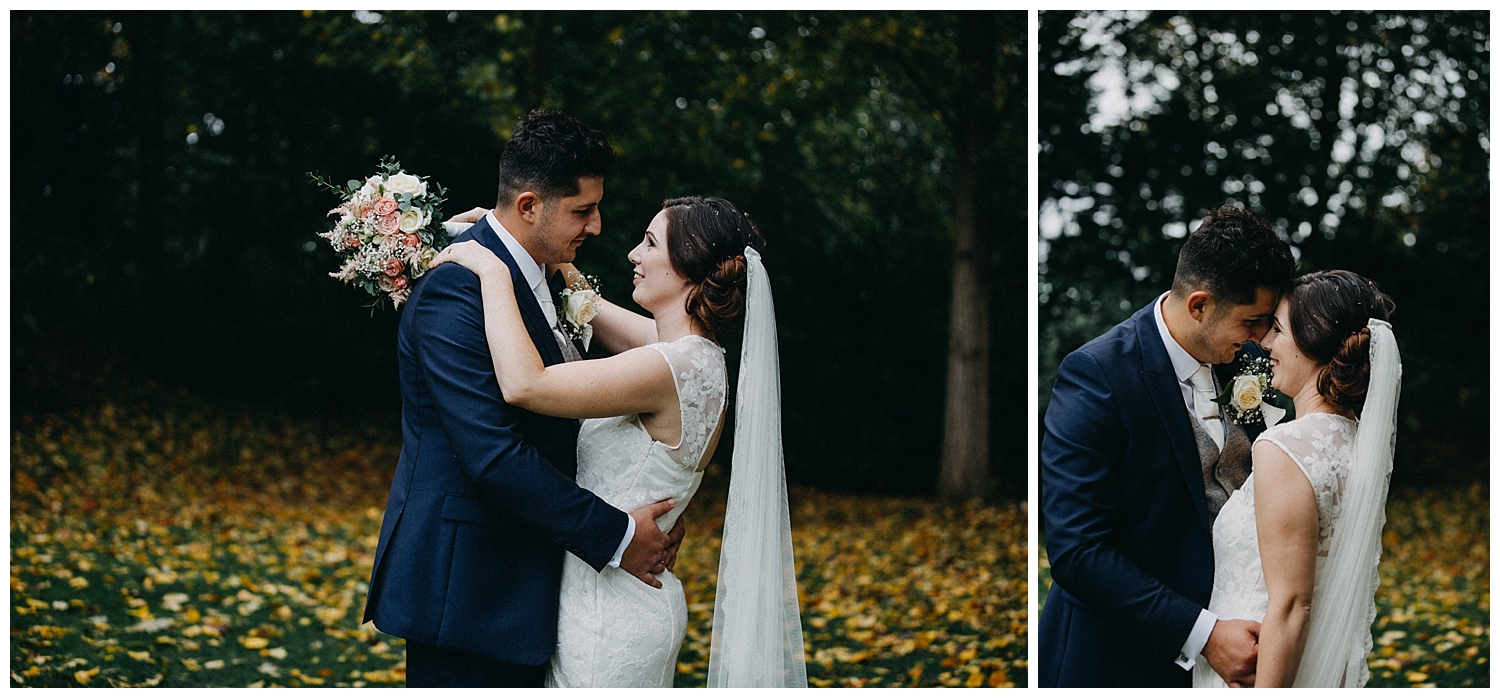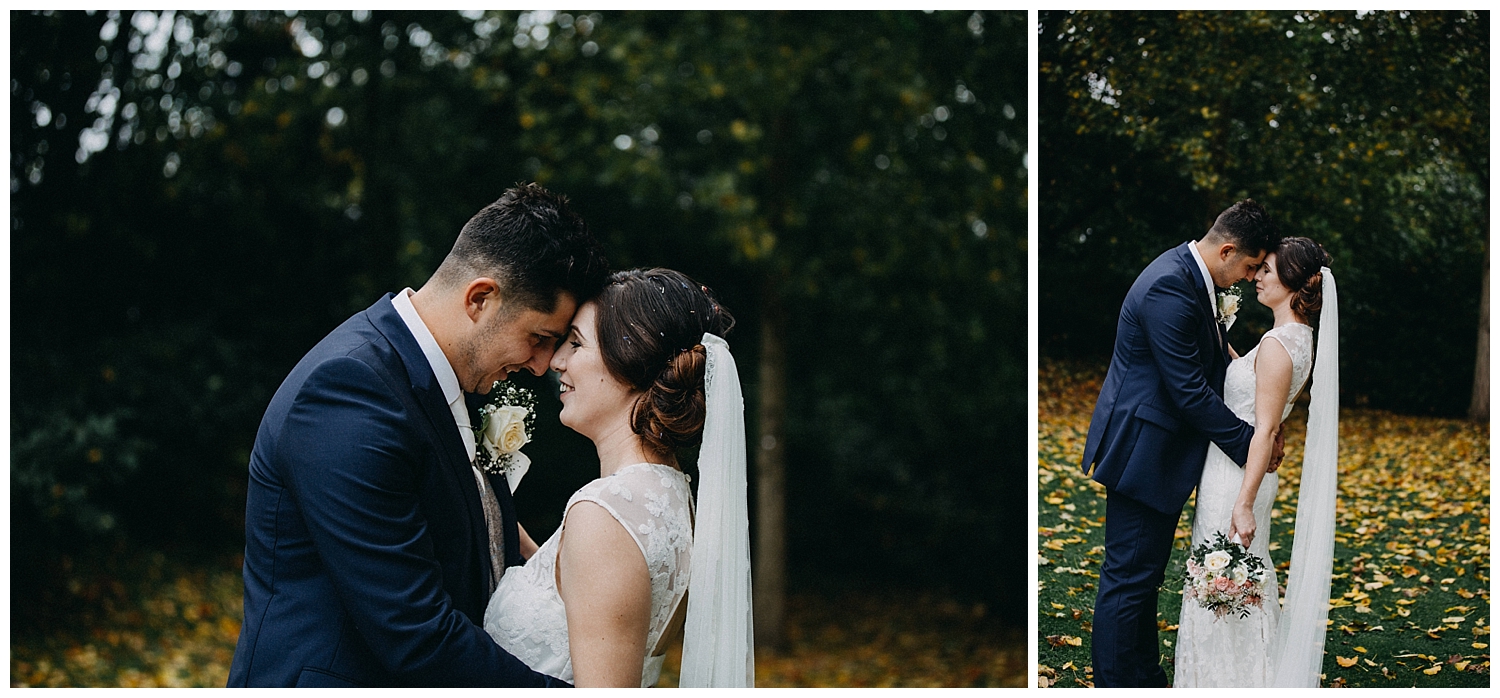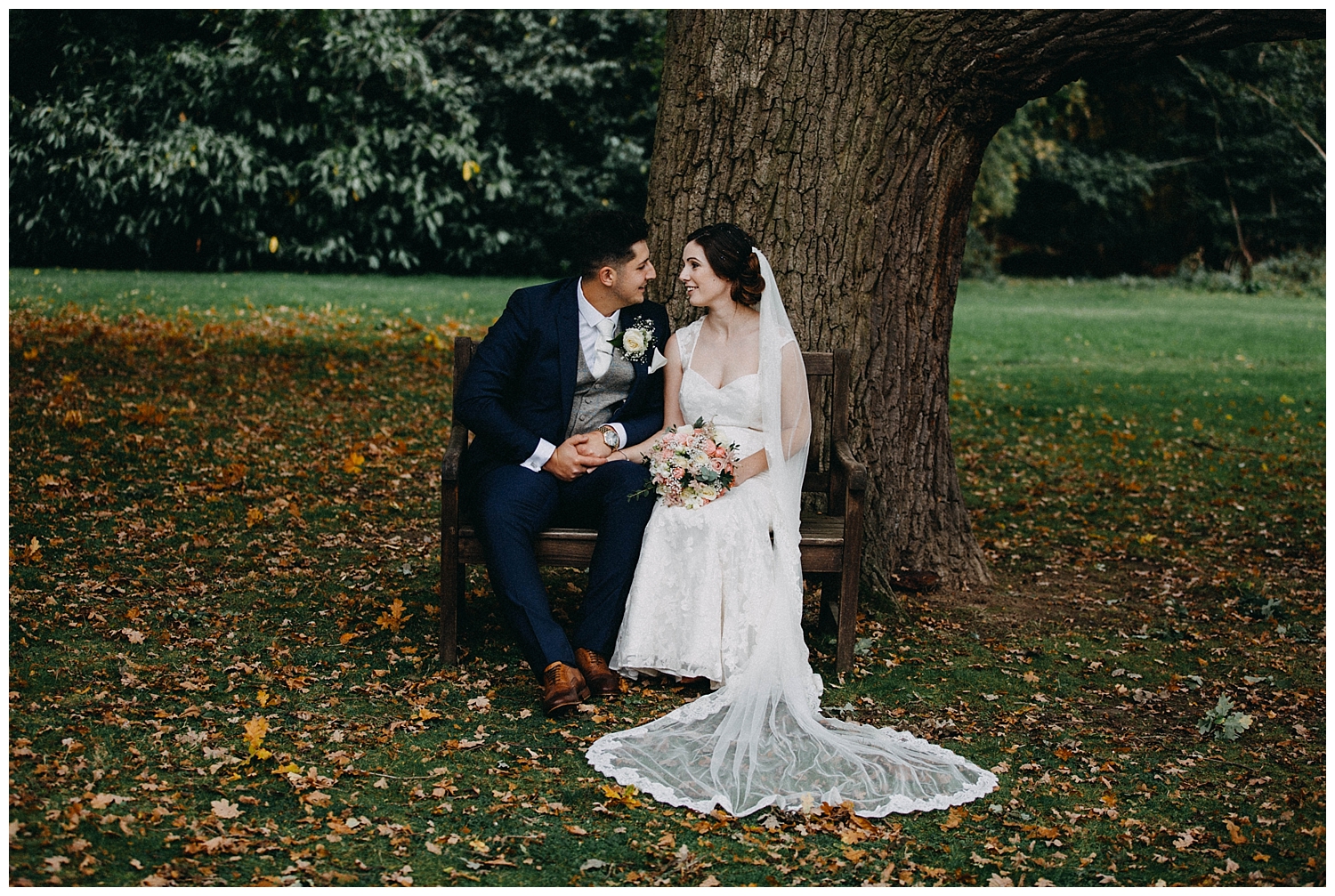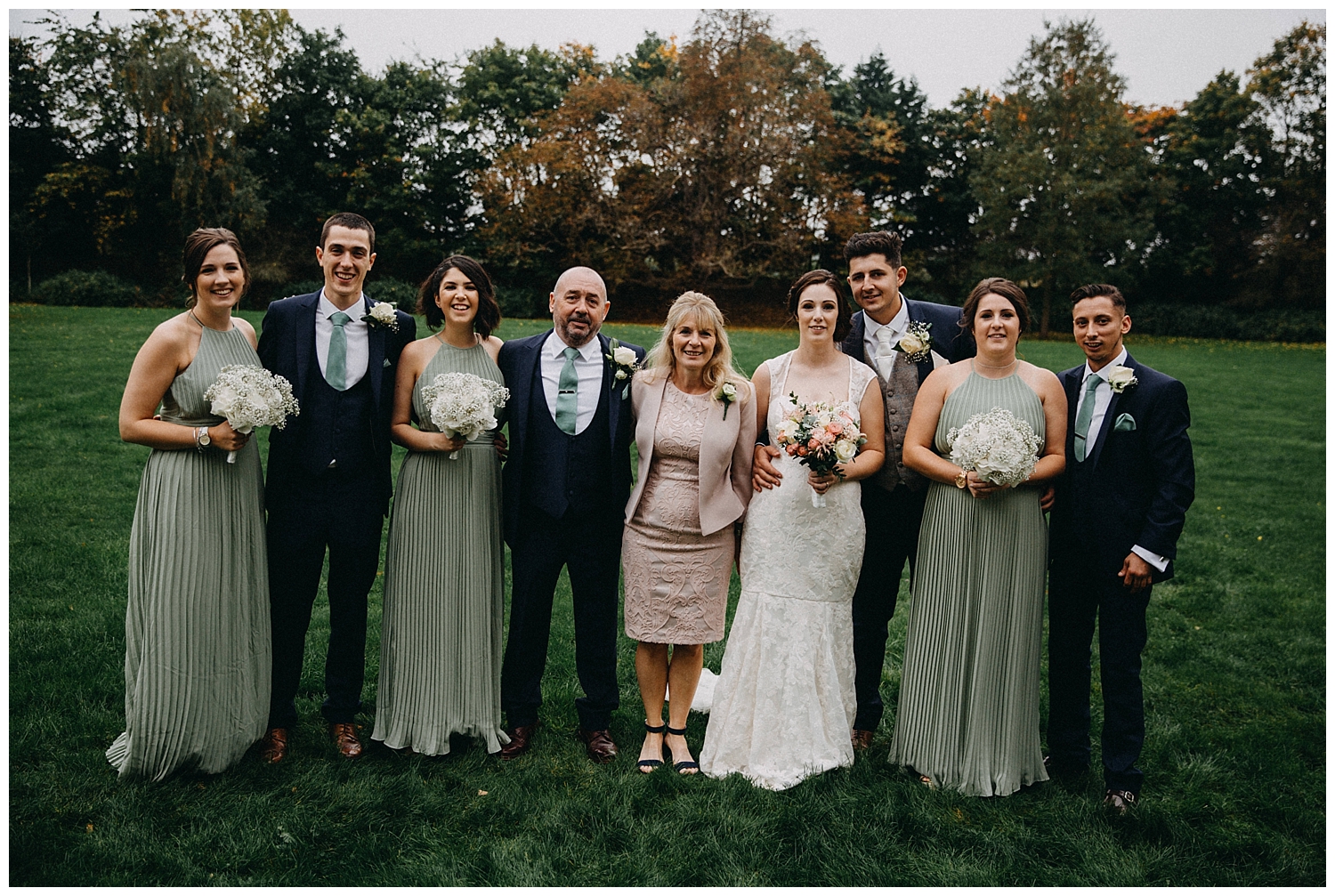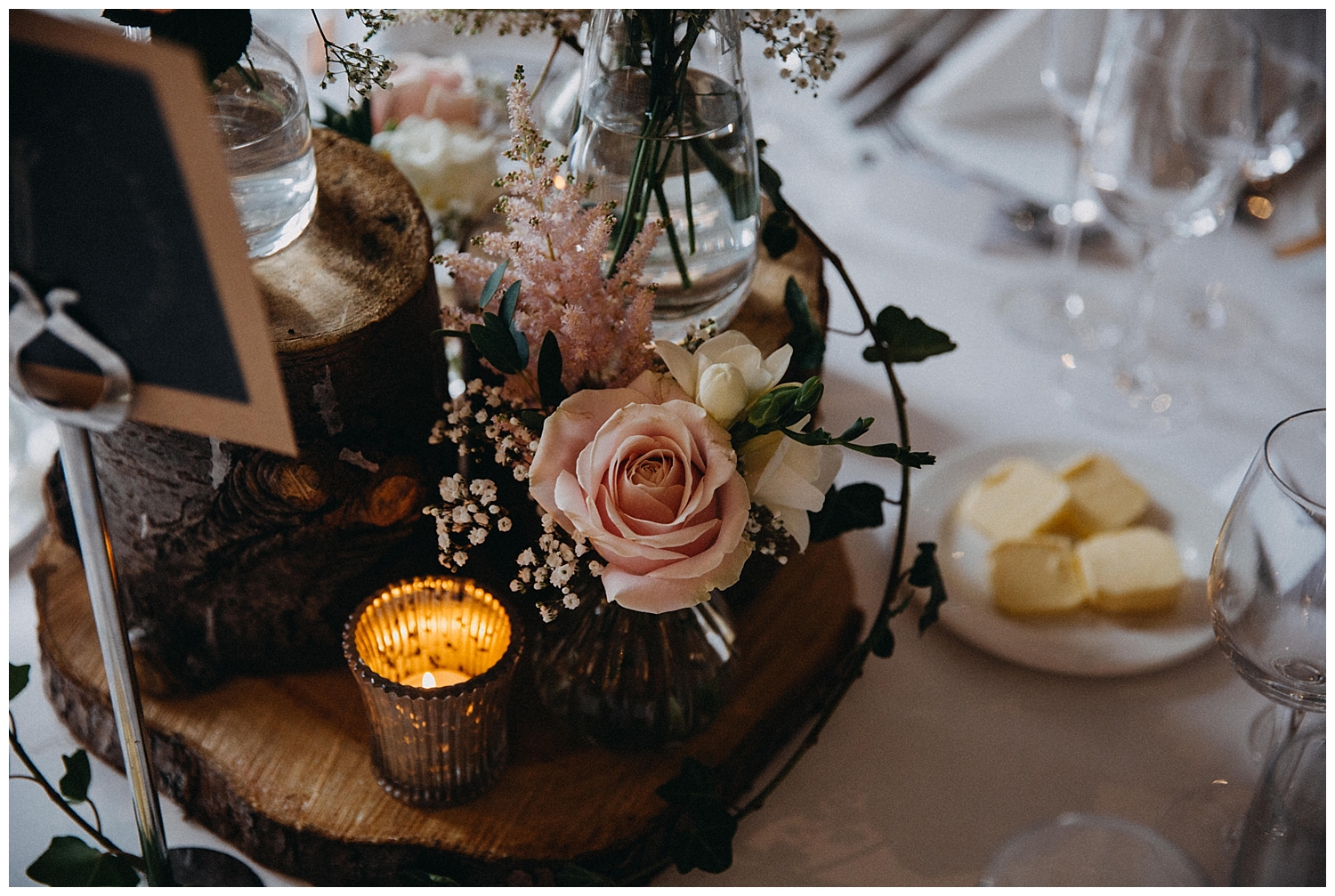 After the couples shoot, it was time to mingle with the guests, relax, and grab a drink. They had the yummiest sweet cart that I might have grabbed a few sweets from (with permission of course!).. and then I went back to being a professional photographer. After this, it was time for me to say goodbye, and let the bride, groom, and guests, sit down to their wedding breakfast.